We've put together a list of our favorite Keto freezer meal recipes to make ahead of time that are perfect for meal prep. Nutritious food ready to reheat at any time.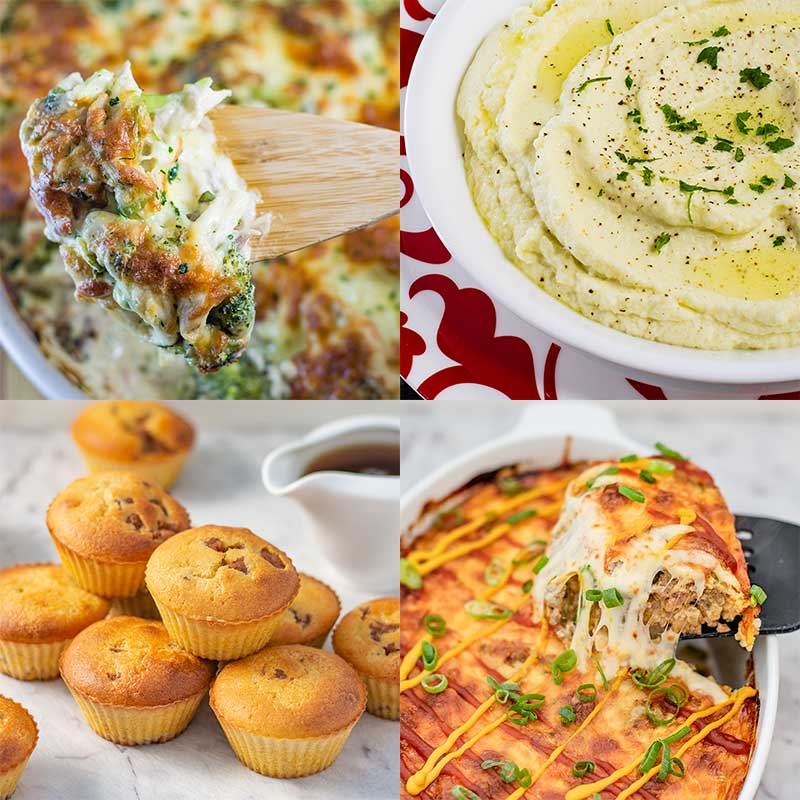 The recipes are listed below in groups for breakfast, lunch, dinner, and dessert. Scroll past the list of keto recipes for the images.

Keto Freezer Breakfast Meals
Keto Freezer Meals For Lunch Or Dinner
These keto meal prep recipes are grouped together by the main ingredient for your convenenience
Chicken Recipes
Fish & Shrimp Recipes
Beef Recipes
Pork Recipes
Lamb Recipes
Vegetarian Recipes
Keto Freezer Meal Side Dishes
The perfect keto sides that can be made ahead of time.
Keto Freezable Desserts
All of these keto desserts van be made ahead of time, check each recipe to see how long they can be frozen or refrigerated for.
Keto Freezable Snacks
These keto snacks are the perfect meal prep recipes that are great for when you need something to snack on, they may save you from reaching for high carb snacks in those moments of weakness
Sweet Snacks
Savory Snacks
Keto Breakfast Freezer Meals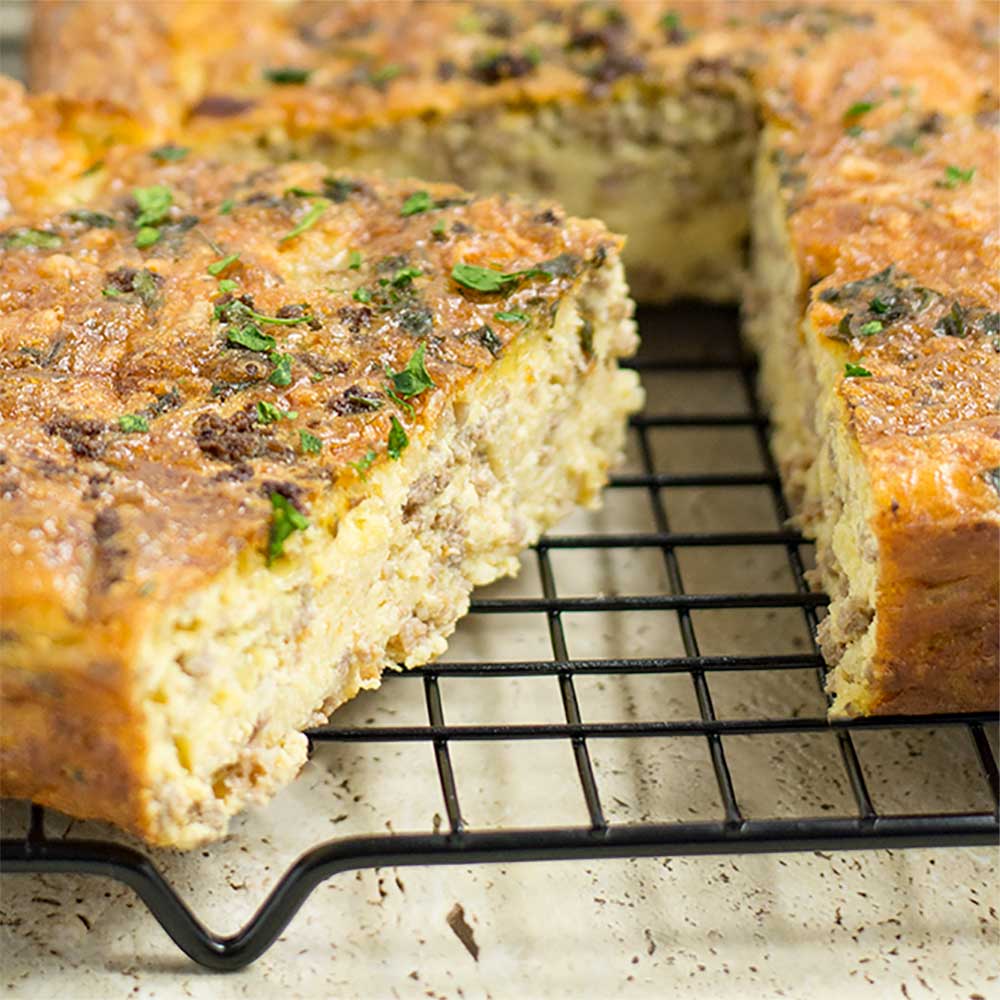 This tasty casserole is super easy to make, and can be enjoyed for just about any meal! Swap out the ground beef for chicken, turkey, pork or sausage to mix up the flavors.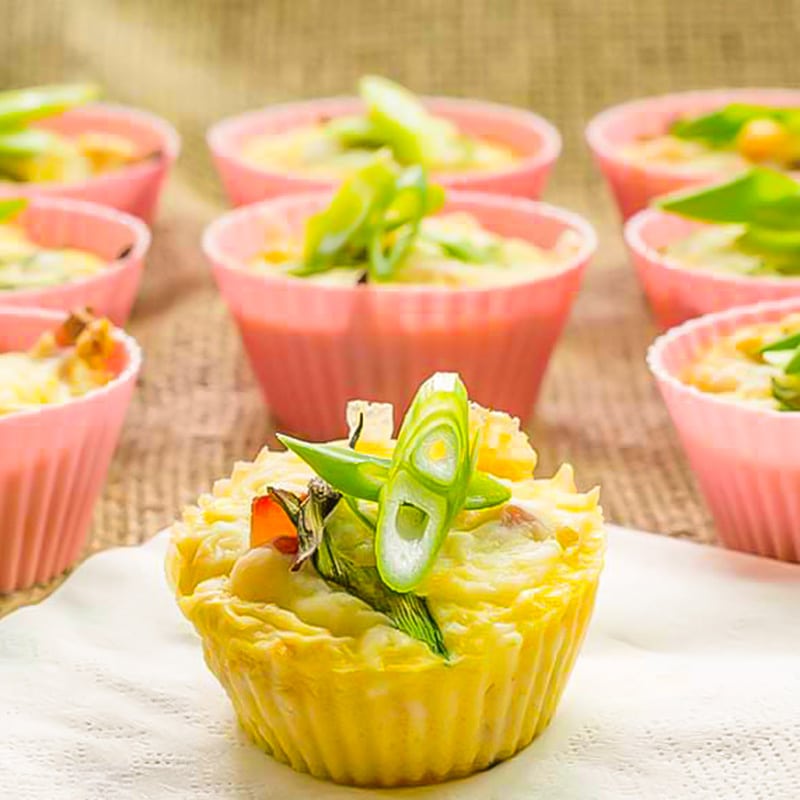 Egg Muffins make a great Keto-friendly breakfast, lunch or snack. They are easy to make, portion-controlled.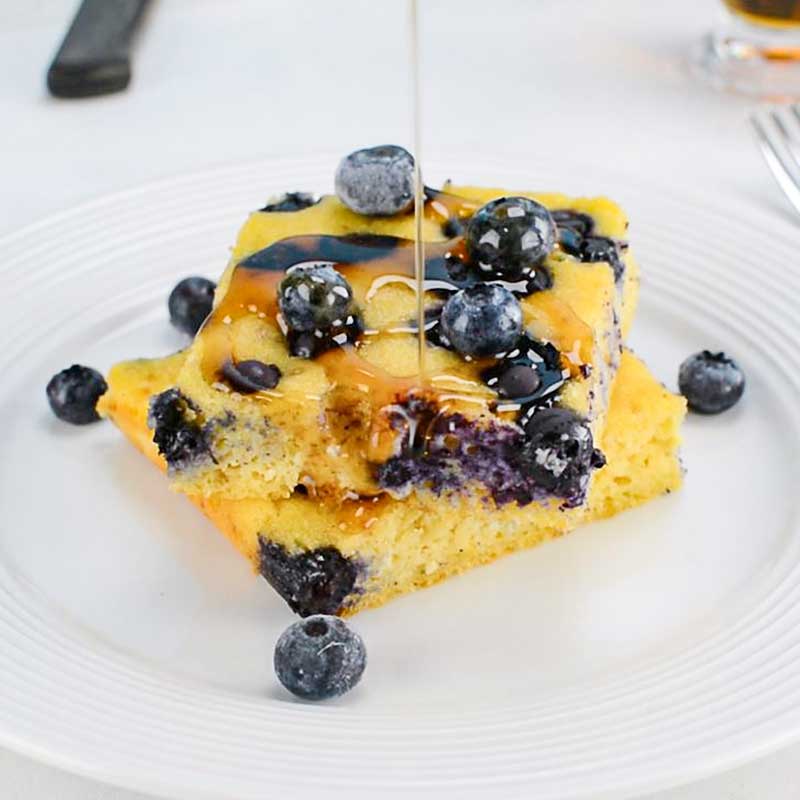 These soft, fluffy pancakes are so easy to make, and you don't need to stand over the stove for hours! Just mix, bake and enjoy!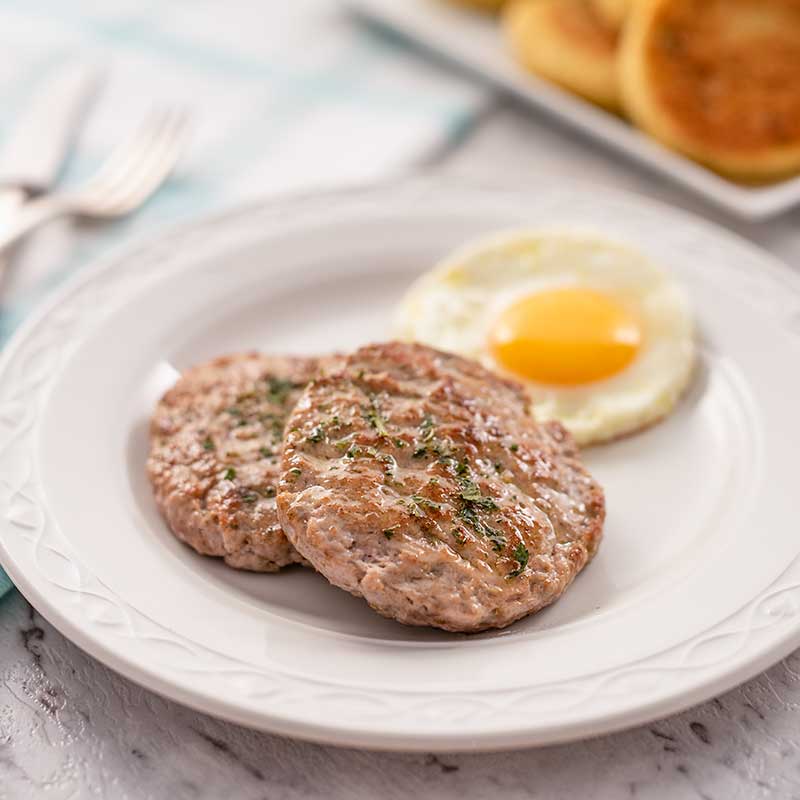 Making your own sausage patties at home is super easy and you can even change up the spices to suit your preferences.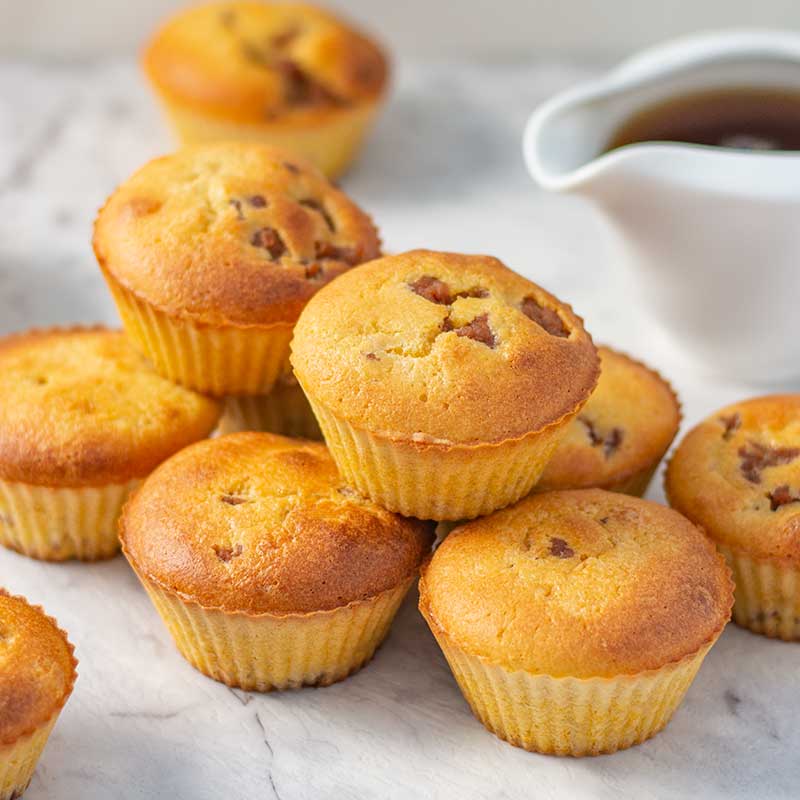 Love sausage AND pancakes? Save yourself some time and bake those bad boys together into cute little muffins for breakfast!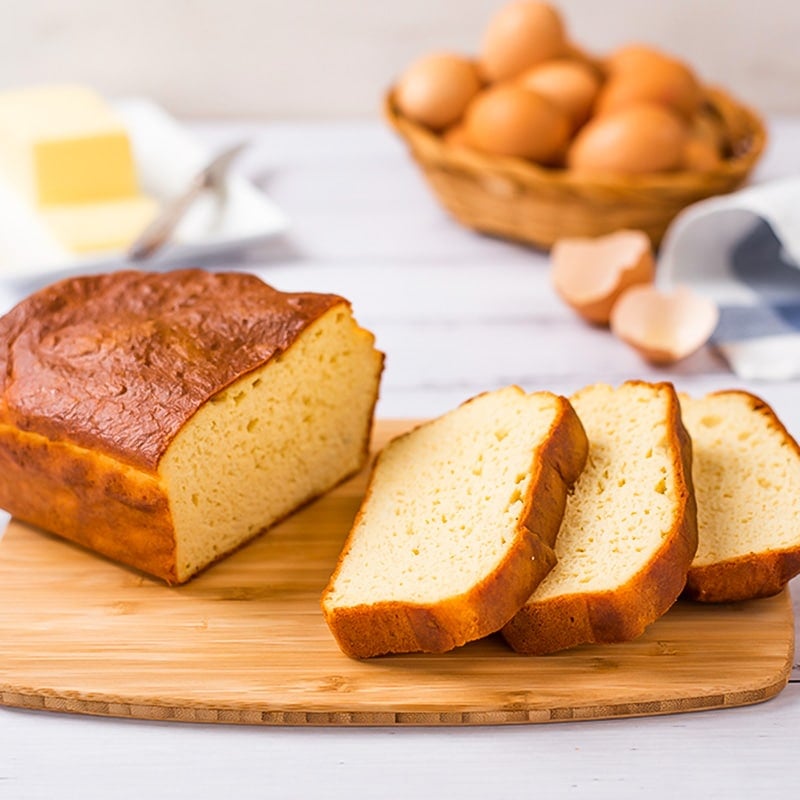 Prefer just a quick slice of toast for breakfast? Our Keto Bread is soft, fluffy, and has that delicious yeasty aroma that you've been missing.
Keto Freezer Lunch & Dinner Meals
Freeze these main meals with one of the sides below for easy meal prep!
Keto Freezer Chicken Recipes
Chicken is one of our favorite keto ingredients as its no-carb cheap and versatile.
Chicken Broccoli Cheese Casserole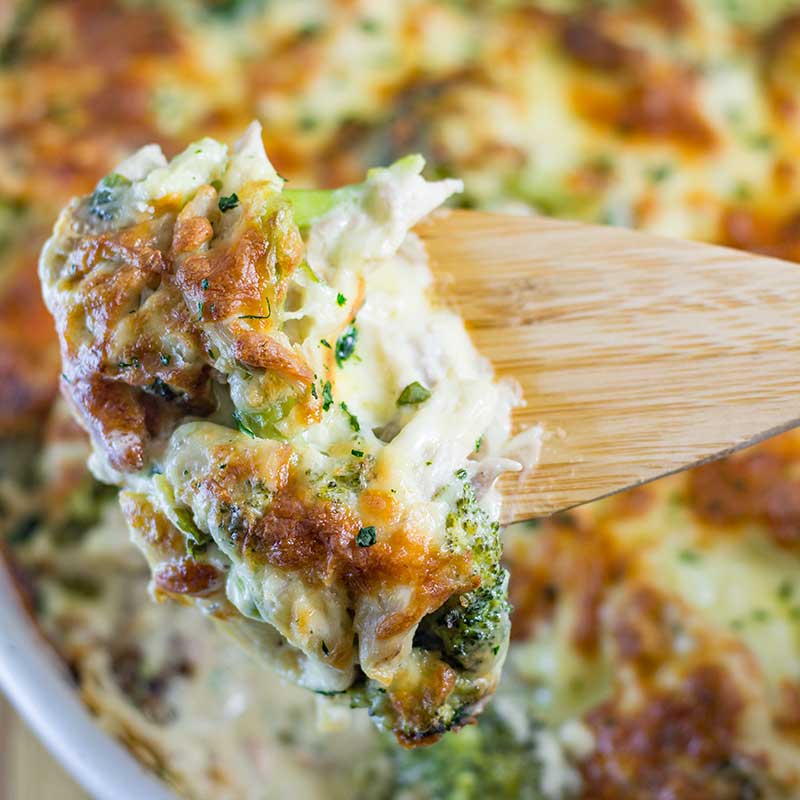 This casserole is made using store-bought rotisserie chicken, broccoli and a rich, creamy and cheesy sauce. It doesn't take long to make and everyone LOVES it!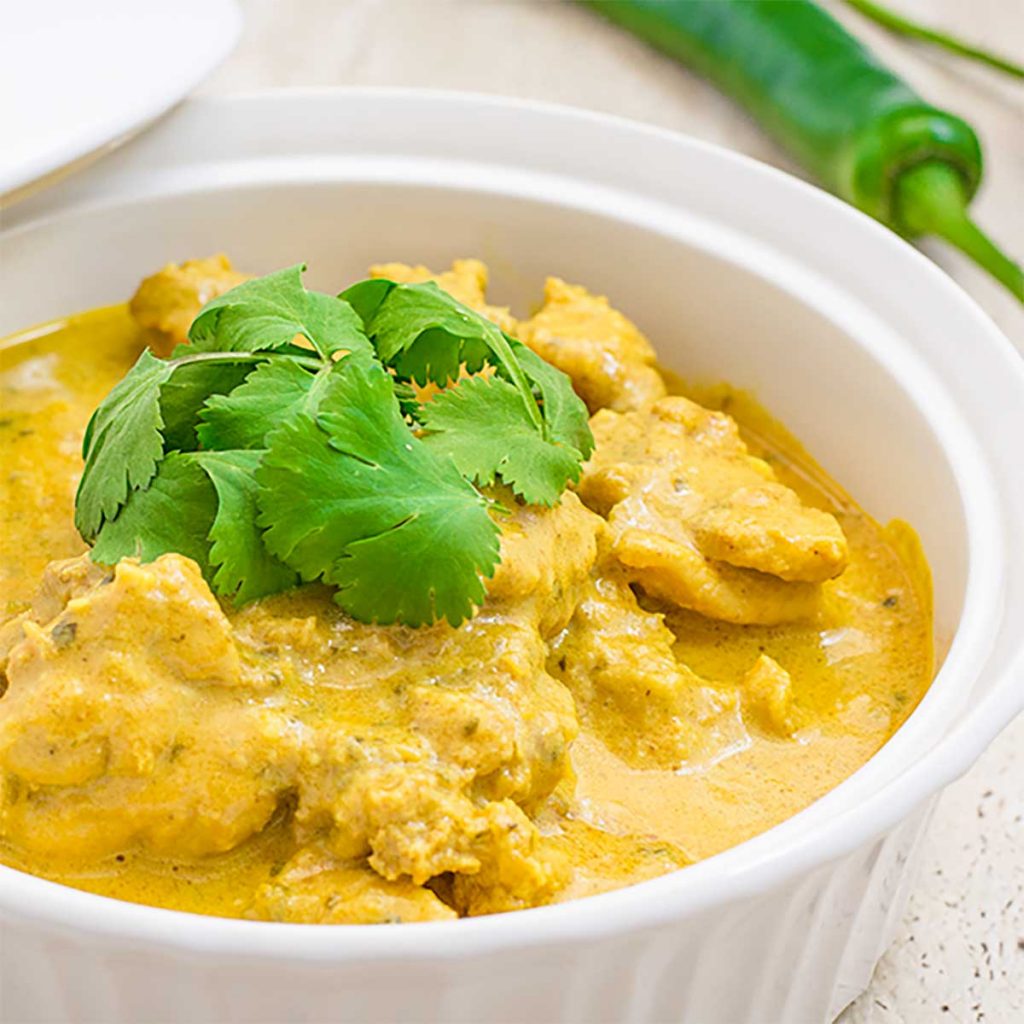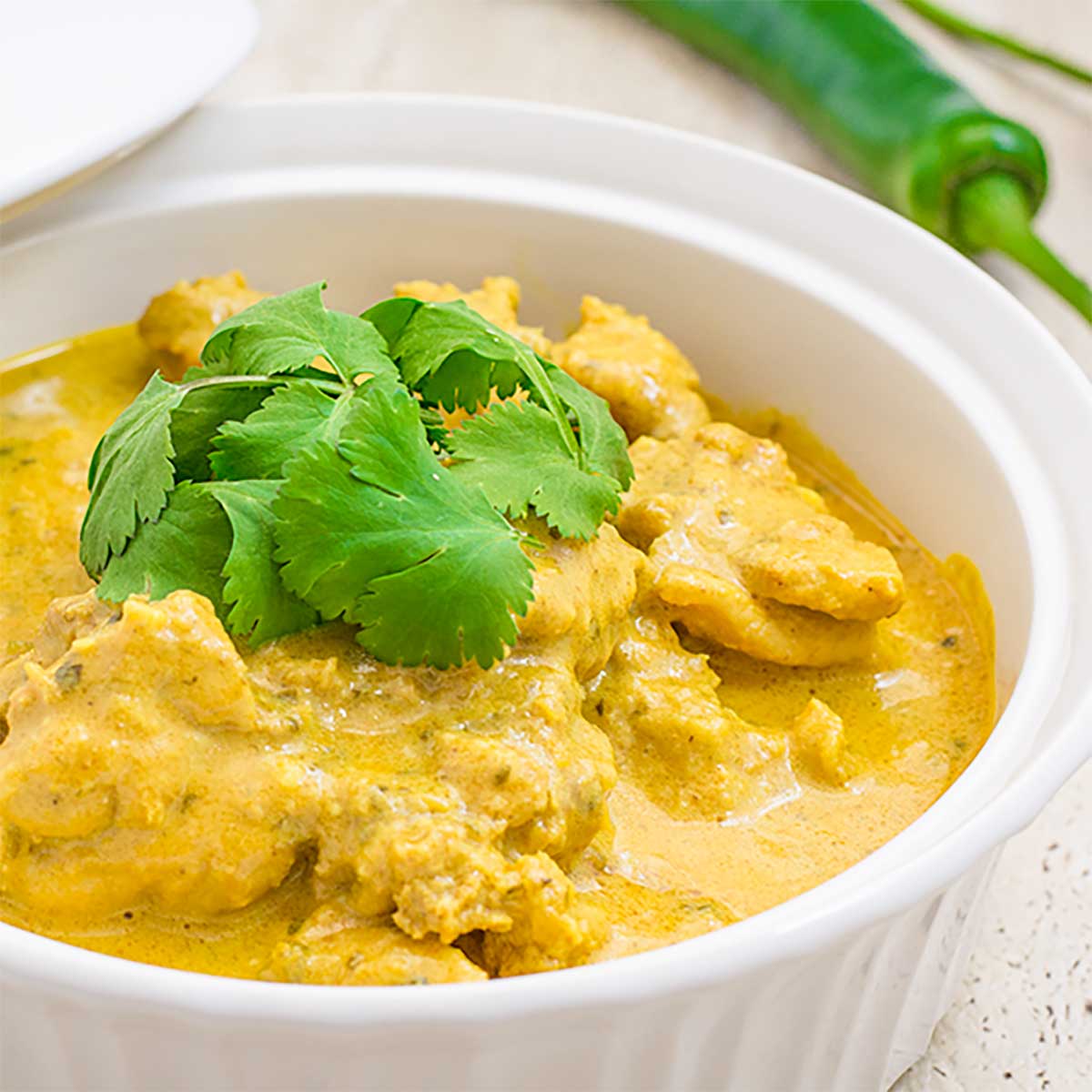 This creamy curry is nicely spiced and perfect for a weeknight dinner. Portion it out with some cauliflower rice before freezing for a full meal in a hurry.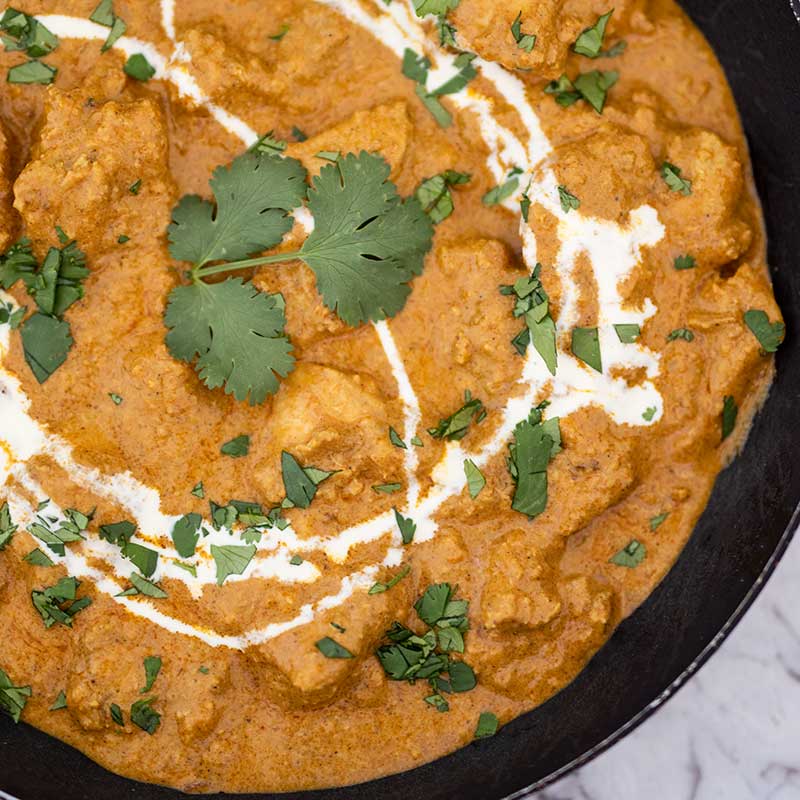 Who doesn't love a great Butter Chicken Curry! This curry tastes just like the restaurant without any sneaky carbs – it's delicious!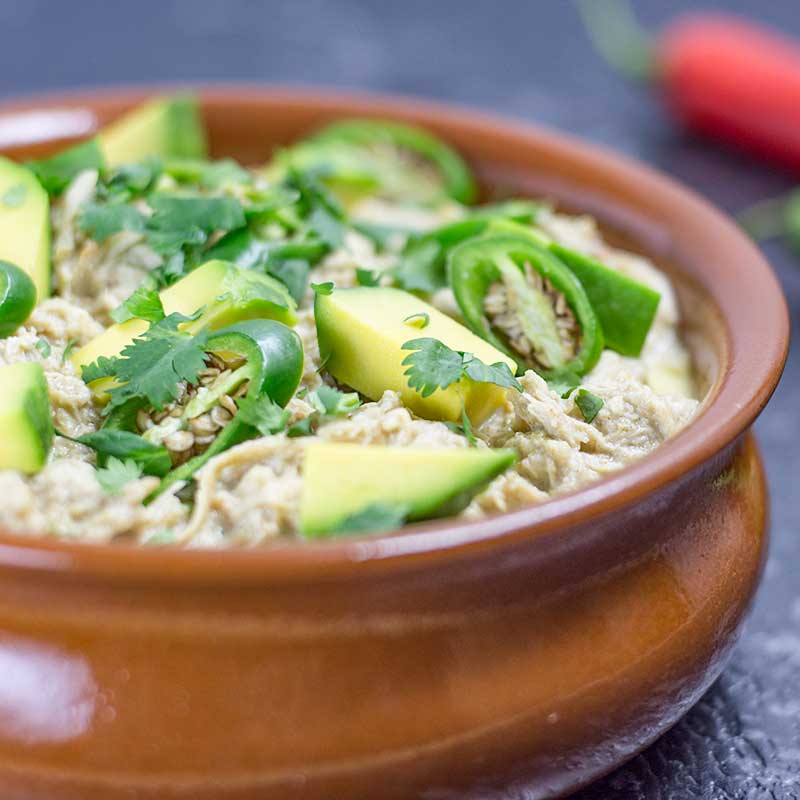 Can't get your hands on any canned tomatoes to make beef chili? This chicken chili is the next best thing, it's creamy, nicely spiced and perfect for using in tacos, burrito bowls, or just with a side of Mexican Cauliflower Rice.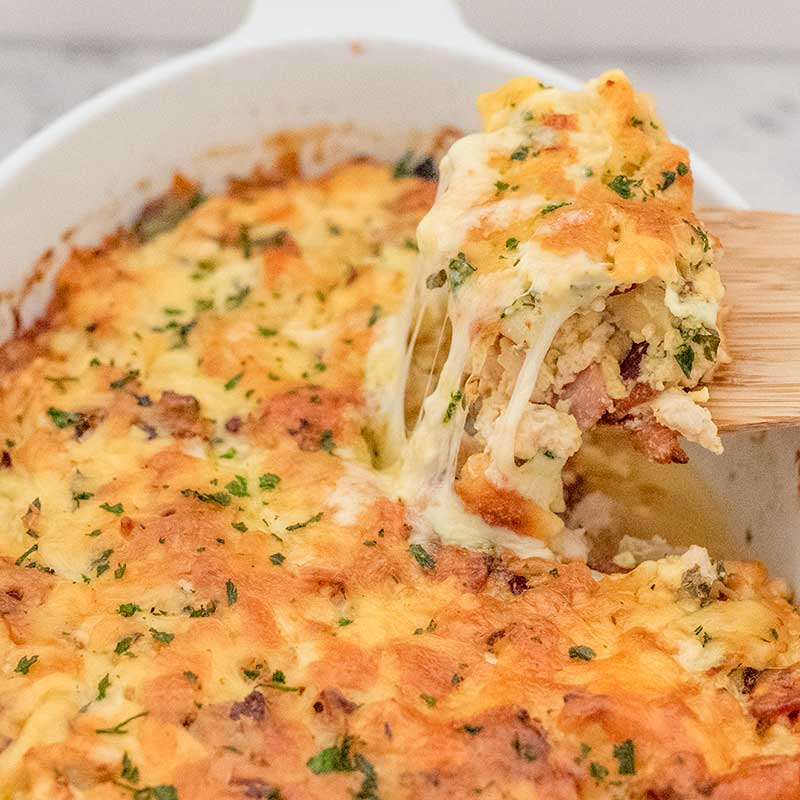 What better combination than chicken, bacon, and ranch?! This cheesy casserole uses ground chicken to make a budget-friendly and freezer-friendly casserole.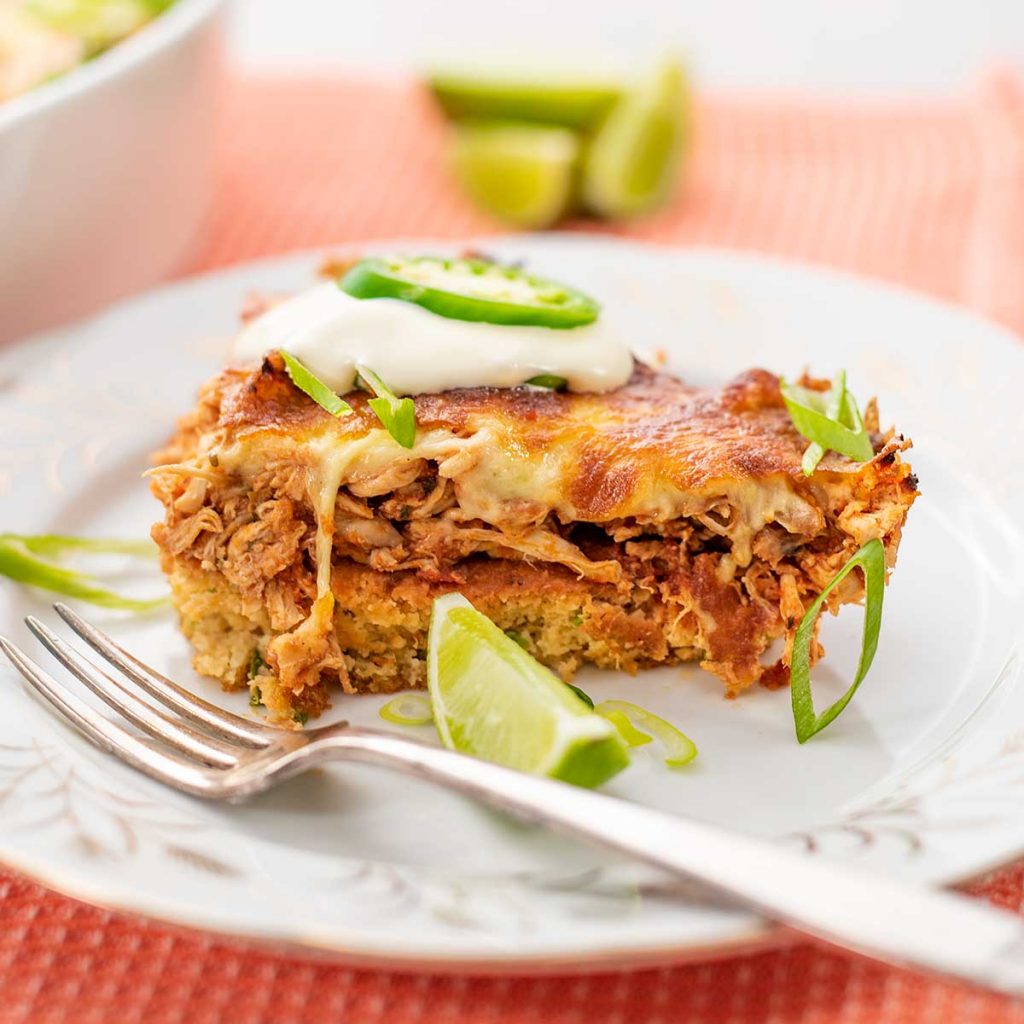 Tamale Pie on Keto?! It's a miracle! This pie is made with a soft cornbread layer, topped with shredded rotisserie chicken, enchilada sauce, and cheese. It's absolutely delicious!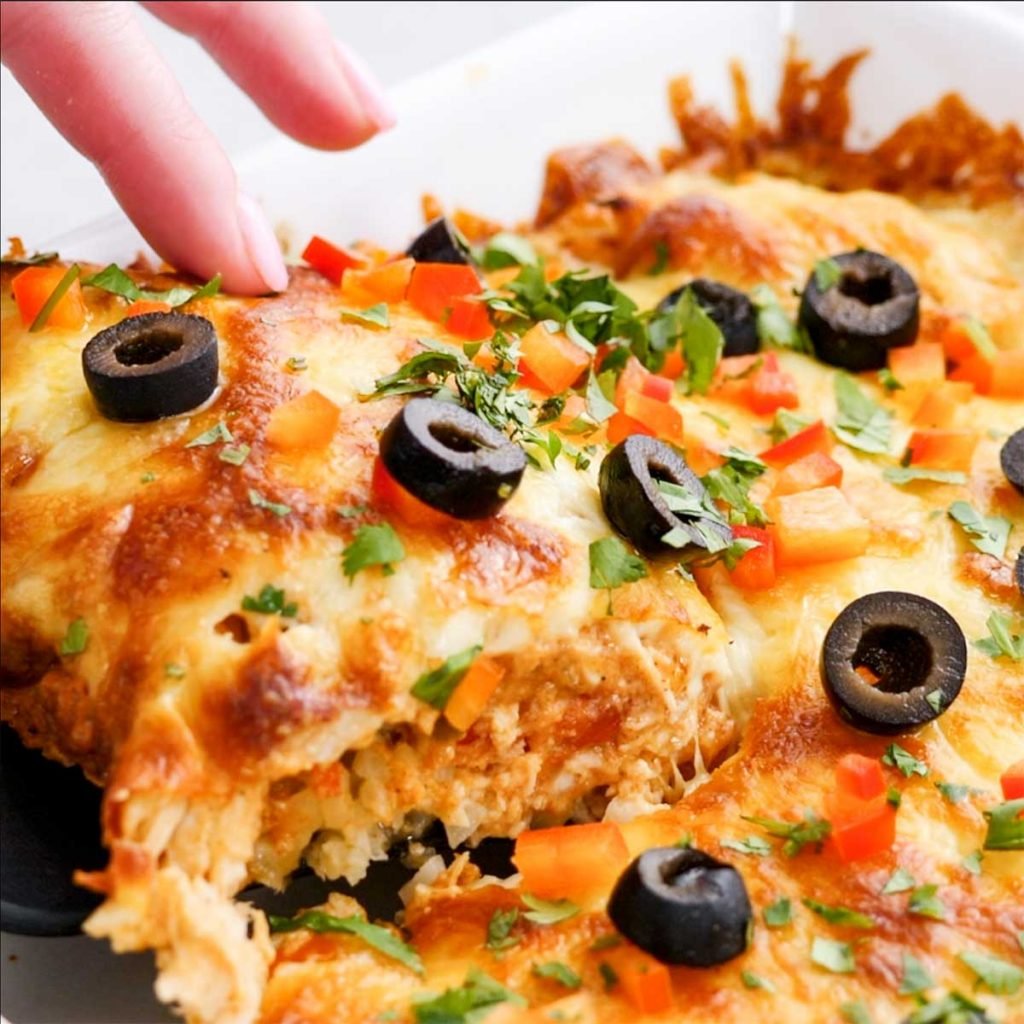 Sometimes there is just not enough time in the day to roll up a bunch of enchiladas!
Keto Fish & Shrimp Freezer Recipes
Fish makes great main ingredients but often there isn't enough fat so adding some extra ingredients is perfect for a keto meal.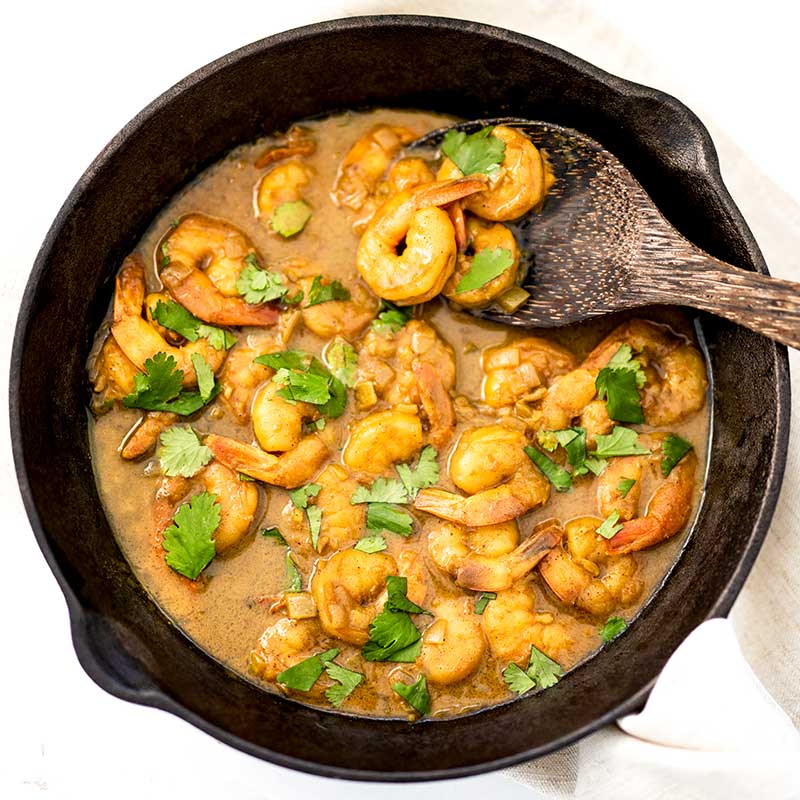 Got some frozen shrimp on hand that you want to use up? This dairy-free curry is a perfect way, plus once cooked, the shrimp curry can be frozen again for up to 3 months.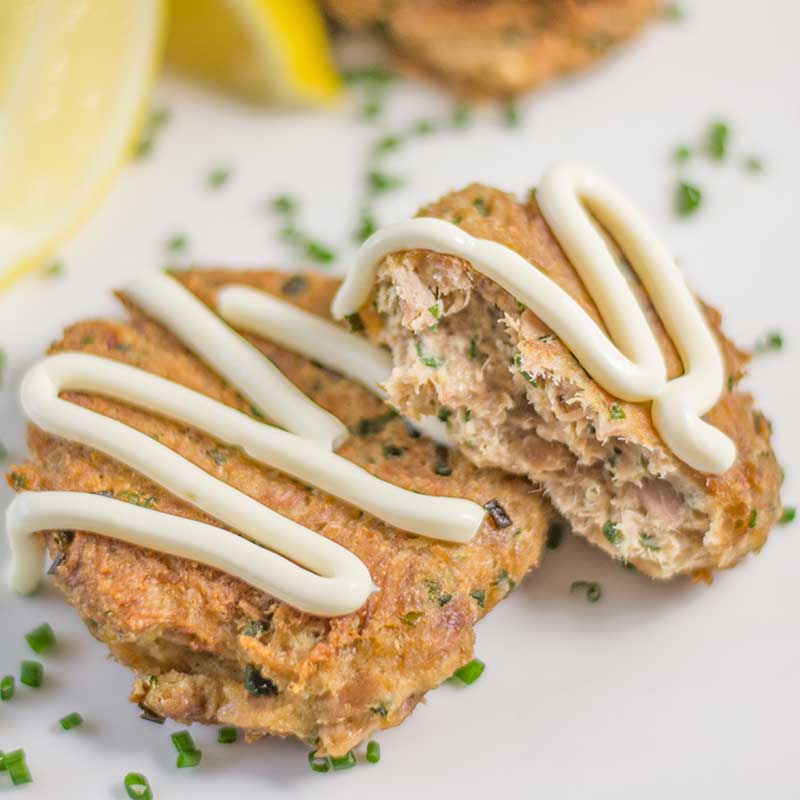 When the supermarket is running low on everything except tuna, these delicious patties are the ones you want to be making!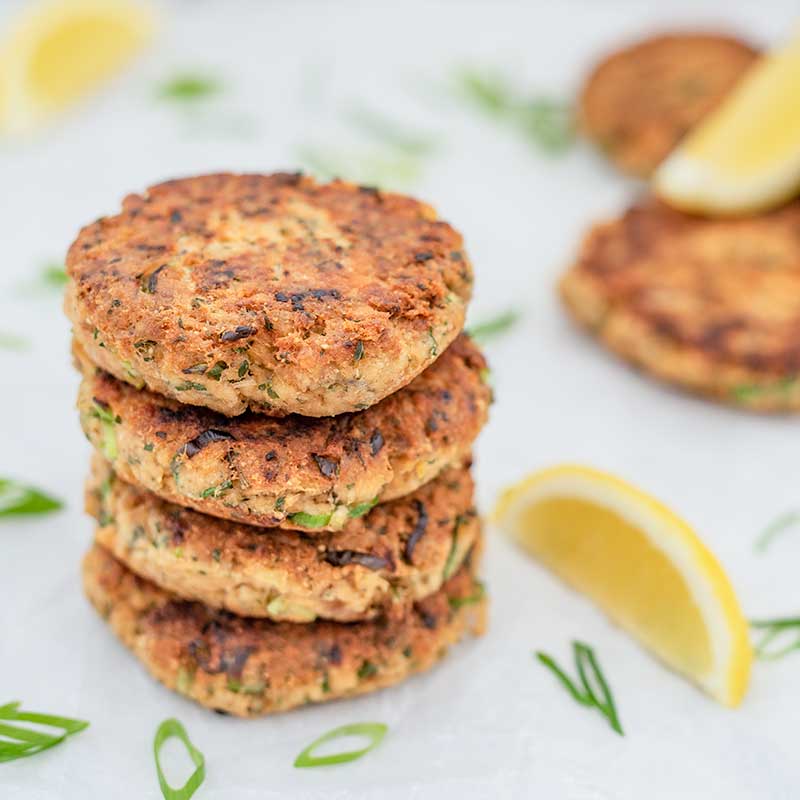 Just like the tuna cakes, you can make a huge batch of these to freeze! They are loaded with fresh flavors and can even be used as a burger pattie.
Keto Beef Freezer Recipes
Beef is another excellent low-carb, high-fat ingredient it's perfect for keto cooking ahead of time, we use a lot of ground beef ourselves it is our most used meat ingredient.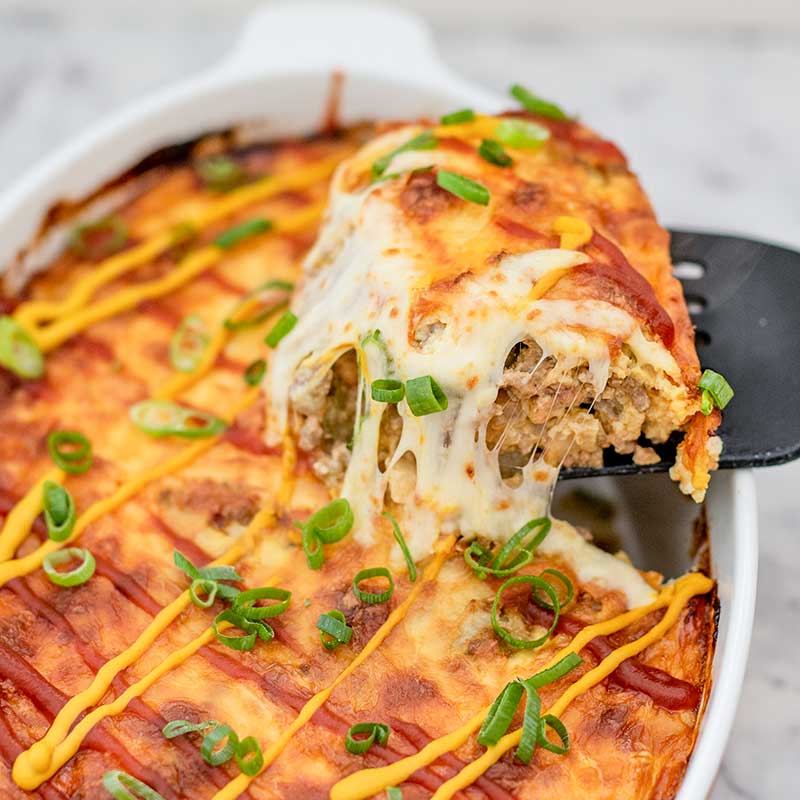 Keep burgers on hand all the time with this delicious casserole! It's got all your favorite bacon cheeseburger flavors, including mustard, ketchup, and pickles!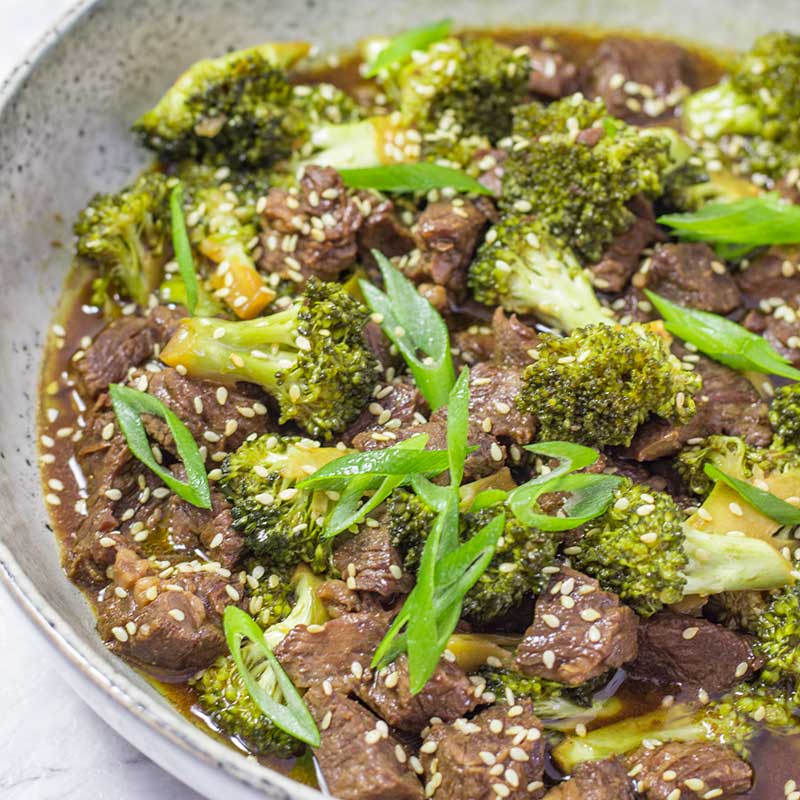 Not interested in spending time cooking? This recipe is for you, throw the ingredients into the slow cooker, and once cooked, portion and freeze – easy peasy.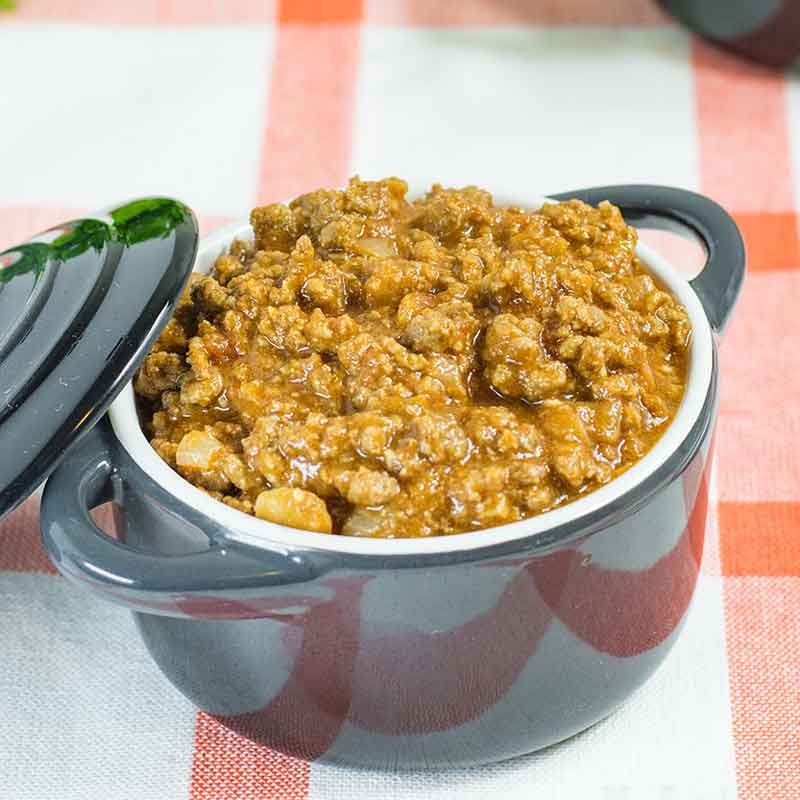 This is one recipe that everyone should have in their freezer! Enjoy it as is, or use it to make tacos, burrito bowls, nachos, and more!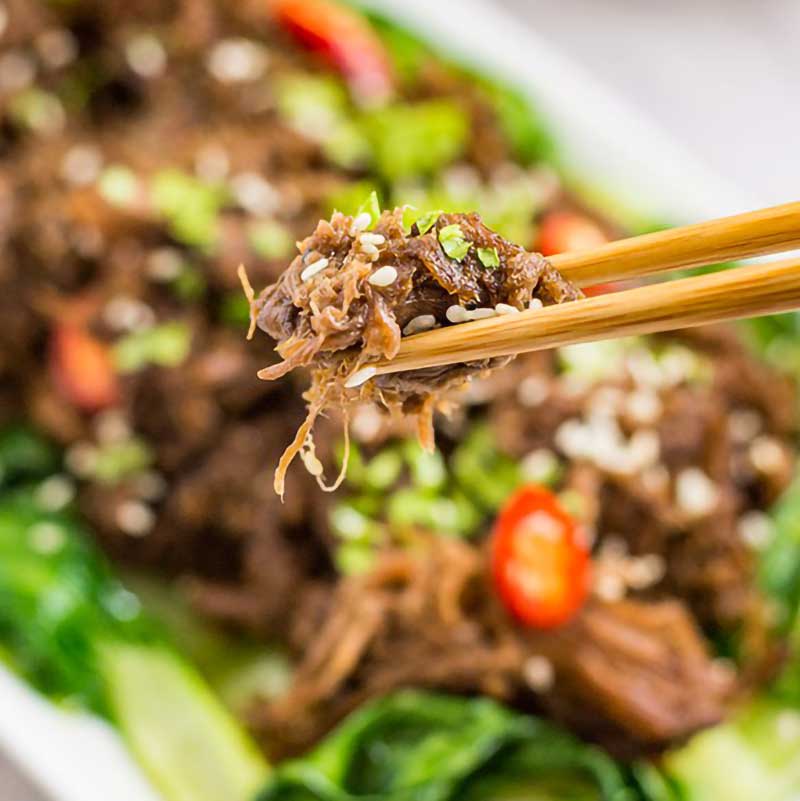 Looking for something a little different to add to stir fry, fried rice, and other Asian dishes, this beef is it! It's loaded with flavor and super easy to make.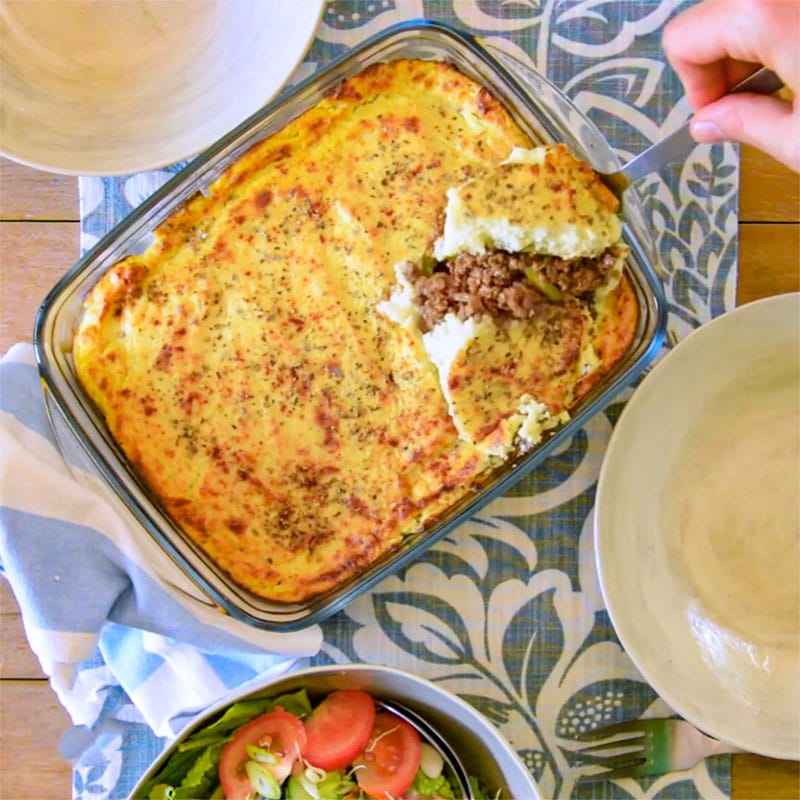 This cottage pie is an all-in-one style meal. You've got meat, veggies, and fats to make a delicious keto meal and it all freezes great!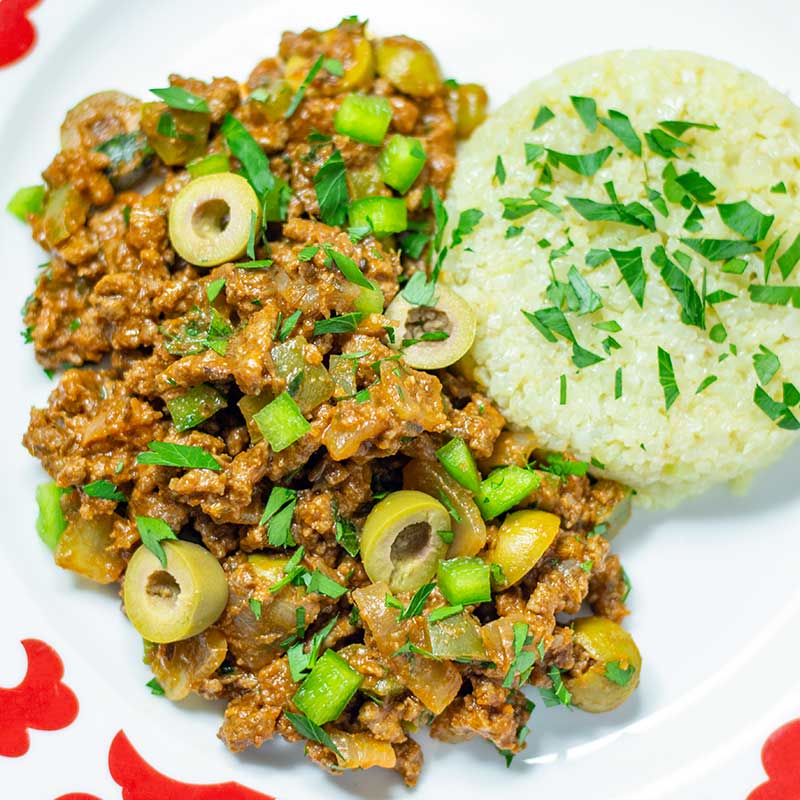 Our Picadillo is ideal for freezing. It's a tasty ground beef recipe that is loaded with flavor and is great served with cauliflower rice, you can even use it as a filling for keto empanadas!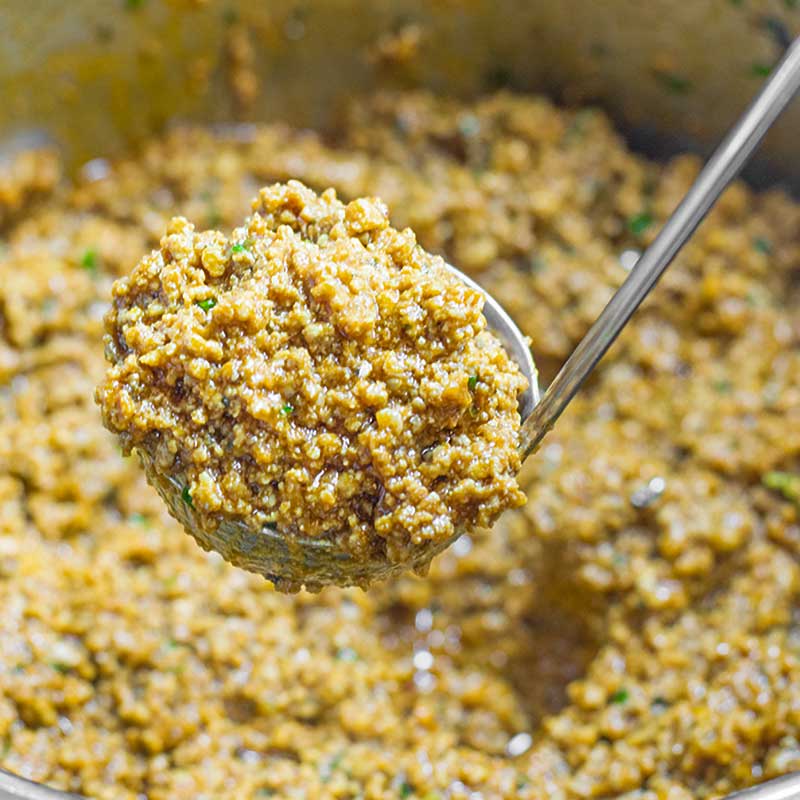 Bolognese is such a classic that everyone has their own recipe! It doesn't matter how you like it, bolognese is perfect for freezing!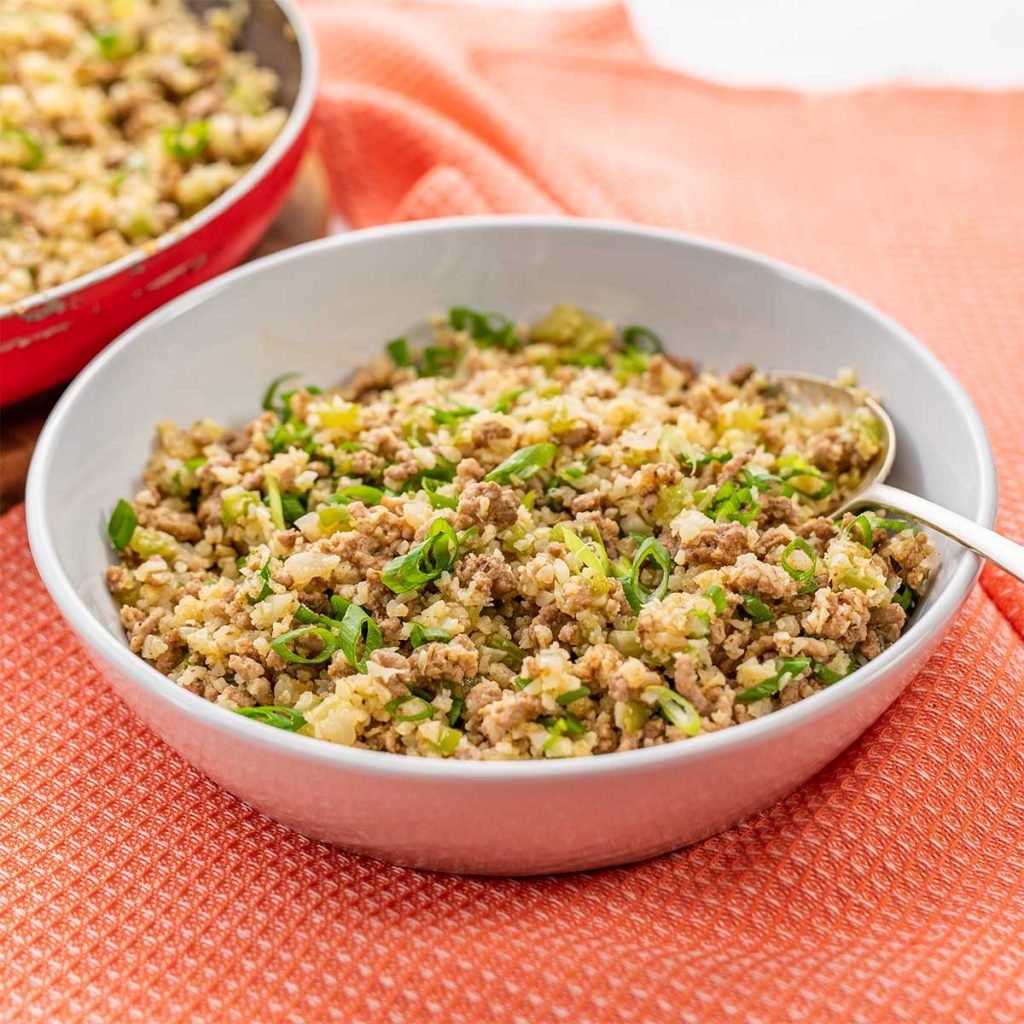 This Keto Dirty Rice is southern cooking at its best! Loaded with flavor, it's a one-pot dish to feed a crowd – or freeze and just feed yourself.
Keto Pork Freezer Recipes
Pork is an excellent keto recipe ingredient as you can get some very high-fat cuts or easily add some extra fat of your own through tasty ingredients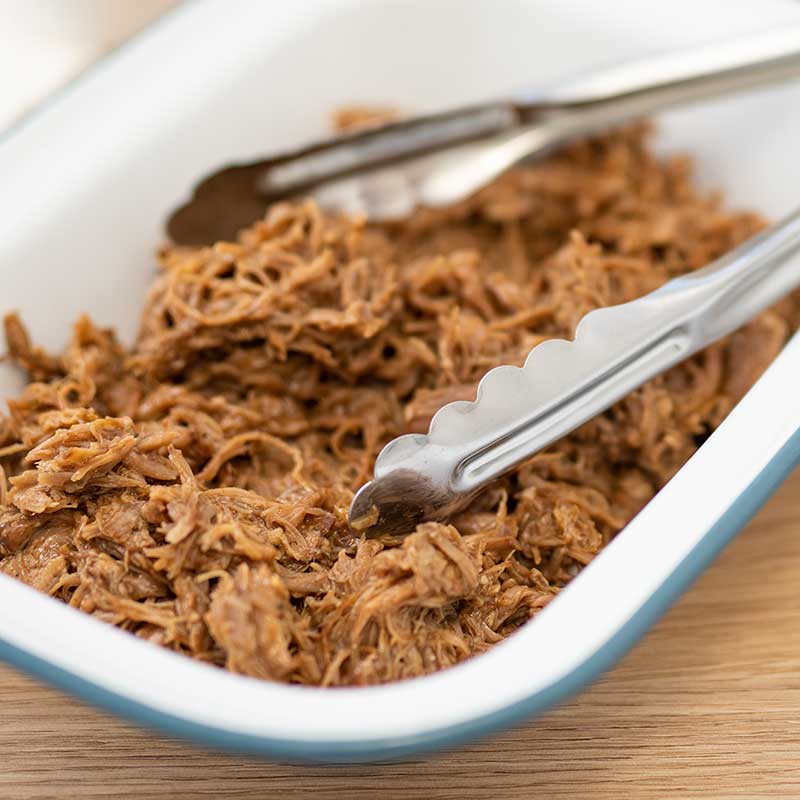 Sticky BBQ pulled pork is a great freezer mate, just reheat and serve with coleslaw and dinner rolls for a complete meal!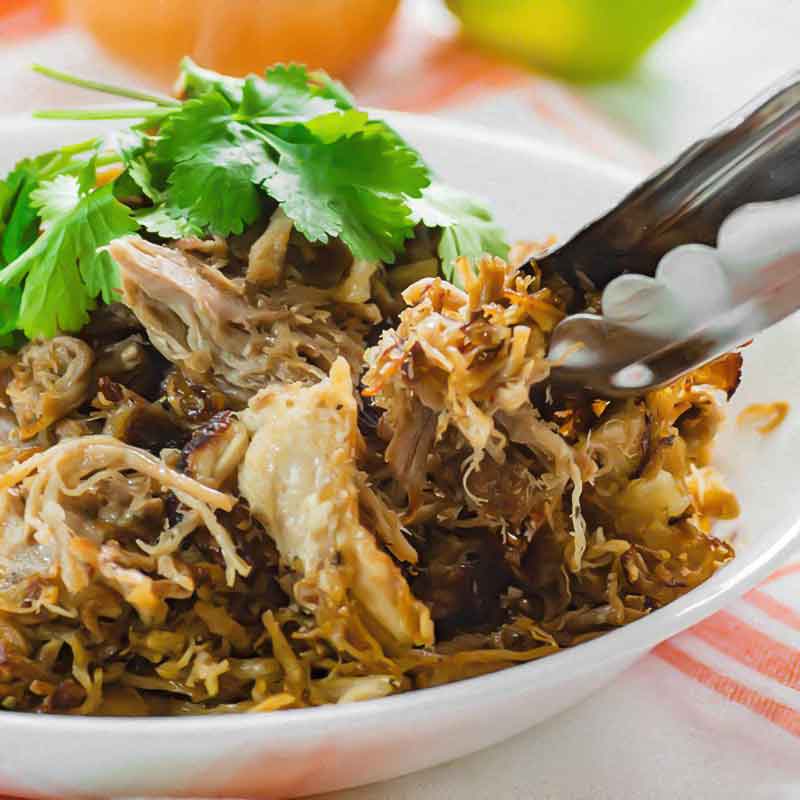 This recipe is easily made in a pressure cooker, slow cooker or instant pot and it makes so much that you almost have to freeze some.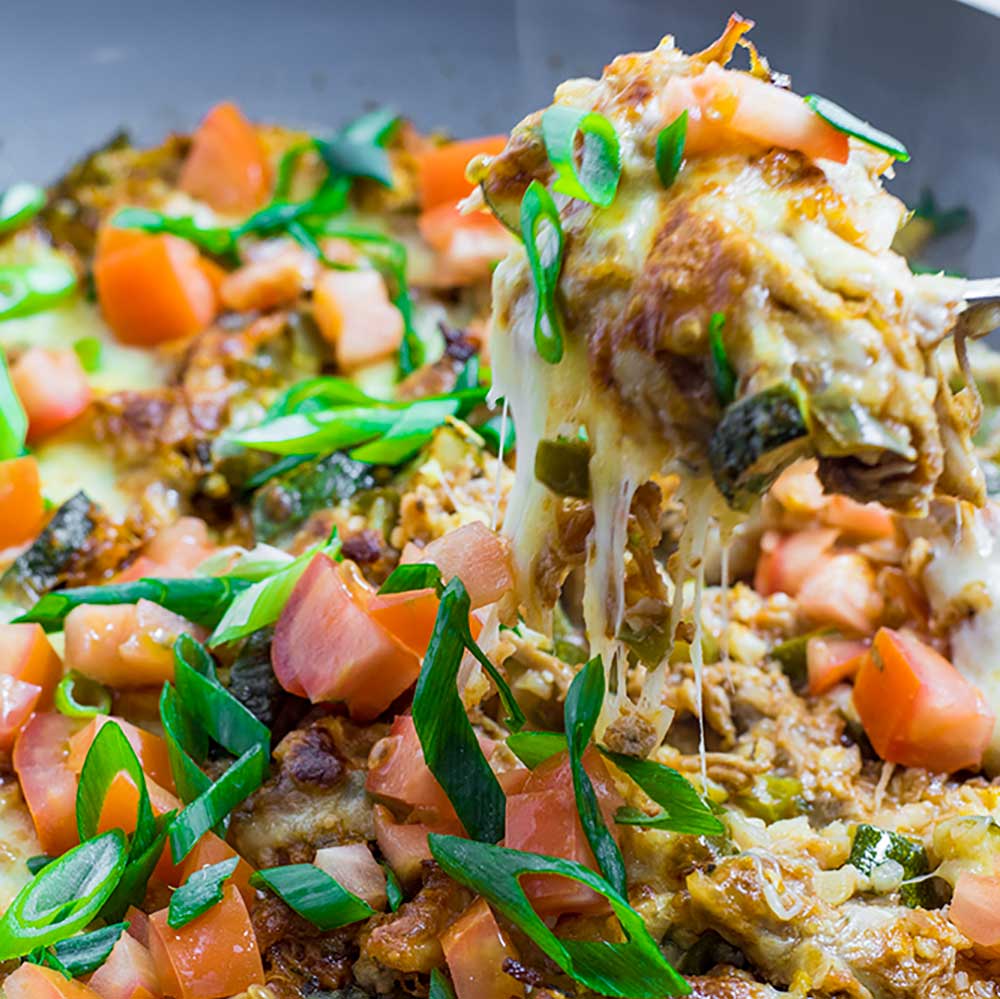 Only one pot means fewer dishes to wash and I am a huge fan of that! Also, this casserole is just straight-up delicious, go make it, freeze it, and enjoy it when you want!
Keto Lamb Freezer Recipes
Lamb who doesn't love tender lamb, it can be cooked hundreds of ways and is another perfect keto ingredient.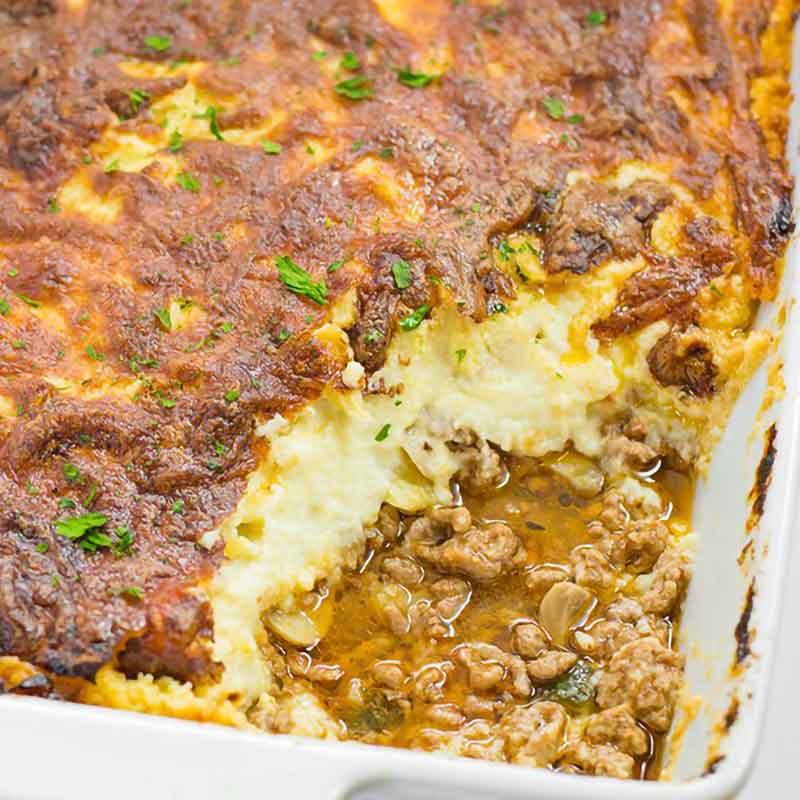 Made with ground lamb and topped with cheesy cauliflower mash! It's deliciously cooked fresh and even better as leftovers!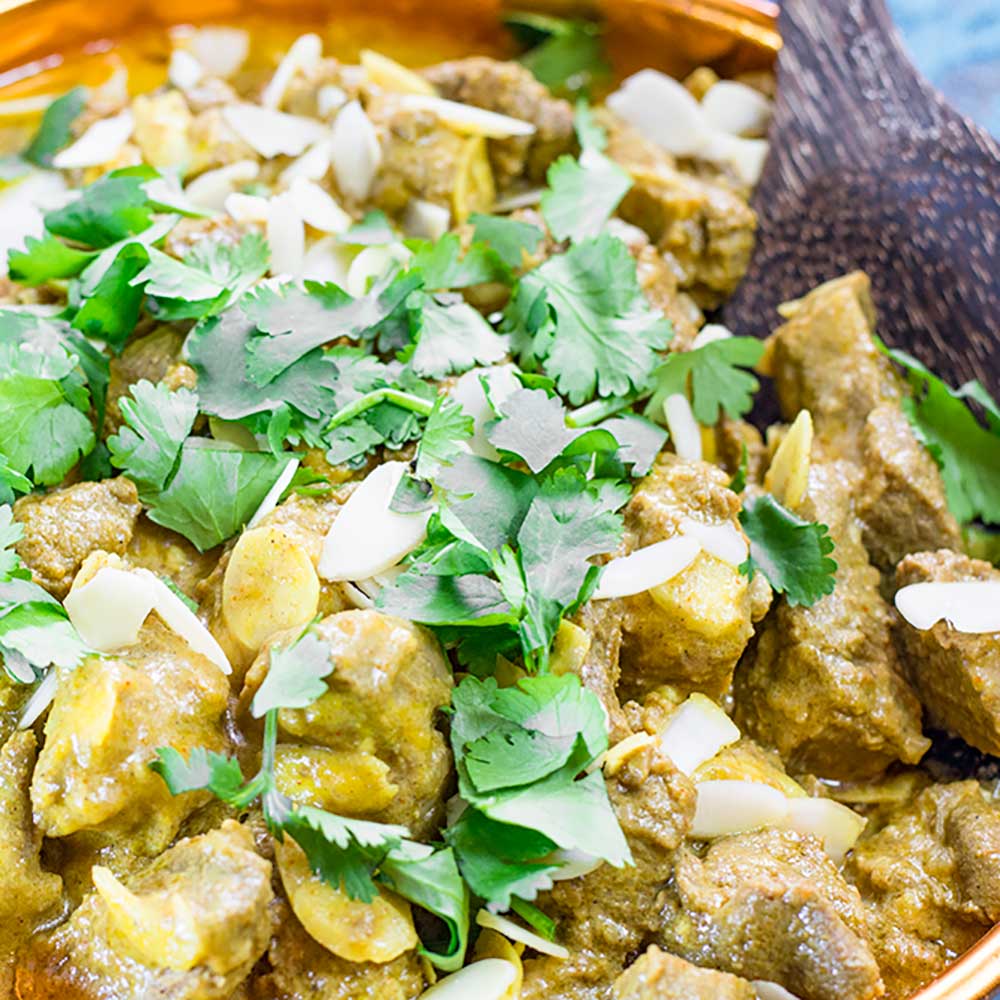 This Indian madras curry is rich, saucy and very, very tasty! The tender lamb is best served with a side of cauliflower rice, portion and freeze them together for easy curry in a hurry!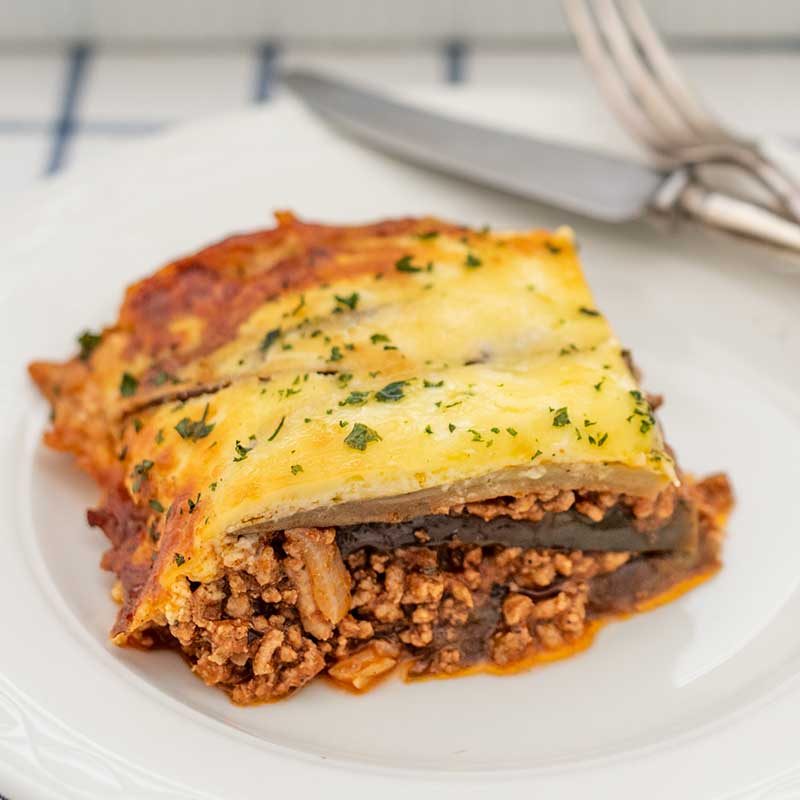 Moussaka is a Greek-style lasagna typically made with ground lamb and eggplants. It's pretty much an ideal dish for freezing and can be reheated in a low oven or microwave!
Keto Vegetarian Freezer Recipes
If you're not a fan of meat or just like eating a vegetable-loaded dish from time to time these keto vegetarians are great for meal prep.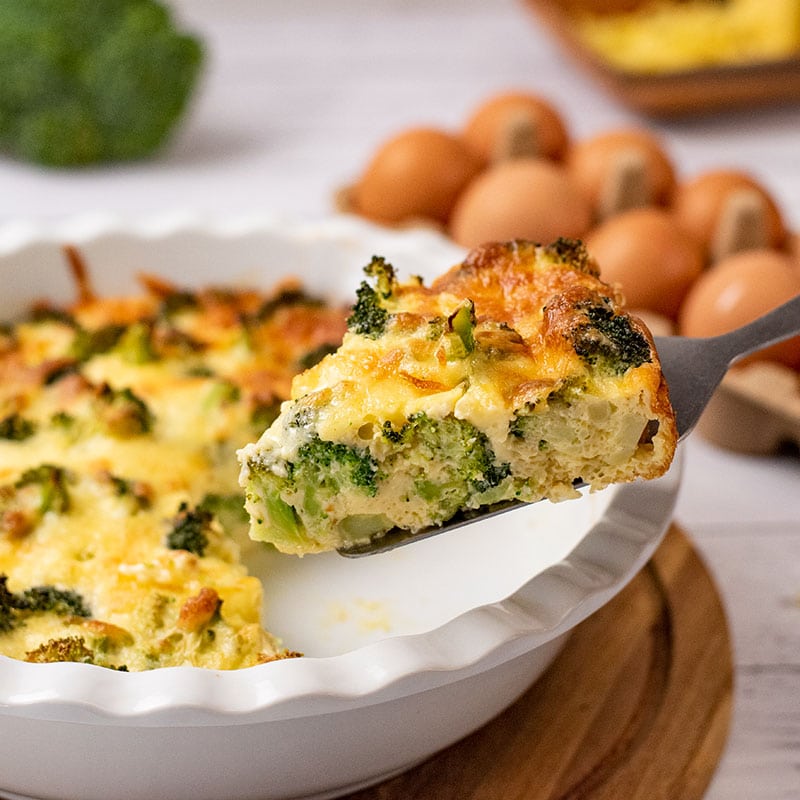 This crustless quiche is just divine! It's light, fluffy and such a simple recipe to make! Whip one up today, portion, freeze, and reheat as needed! It's that easy.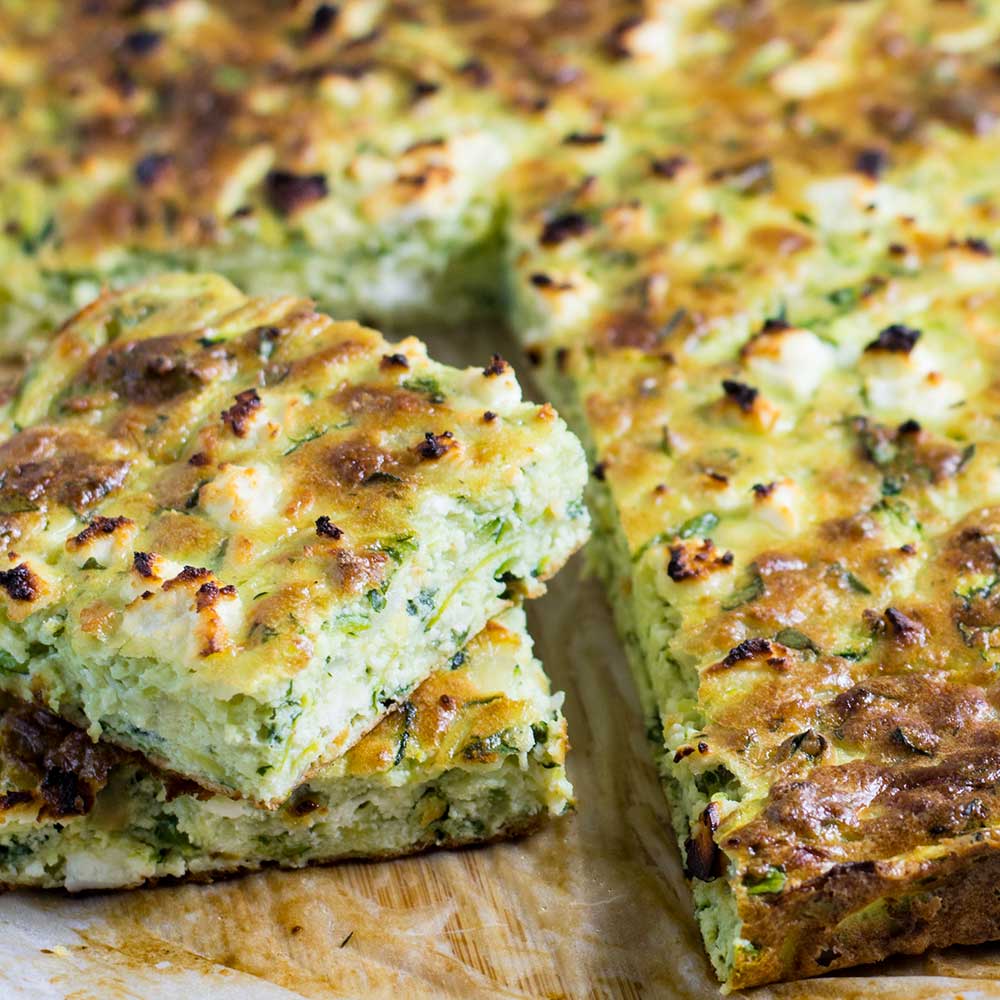 If you've got a load of zucchini to use up, this is our absolute favorite zucchini recipe.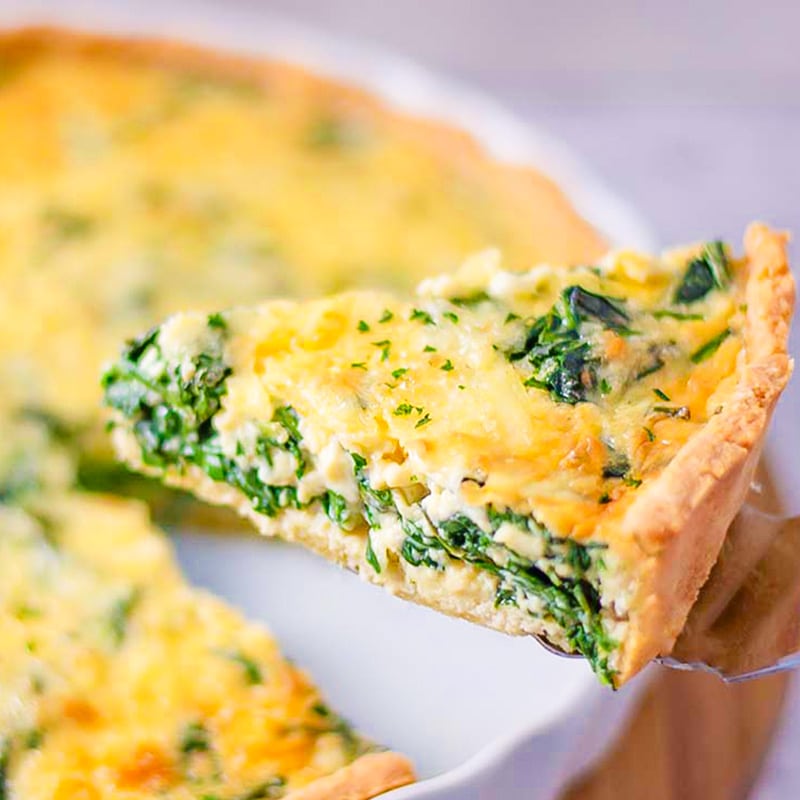 You can use both fresh or frozen spinach to make this delicious quiche. The crust is flakey but sturdy enough to last through the winter of the deep freezer and comes out just as delicious as it went in.
Keto Side Dishes for Meal Prep
These easy sides are well equipped to survive the deep freeze, there is always a mix of these in our freezer for last-minute meals and the mashes can be made with frozen vegetables.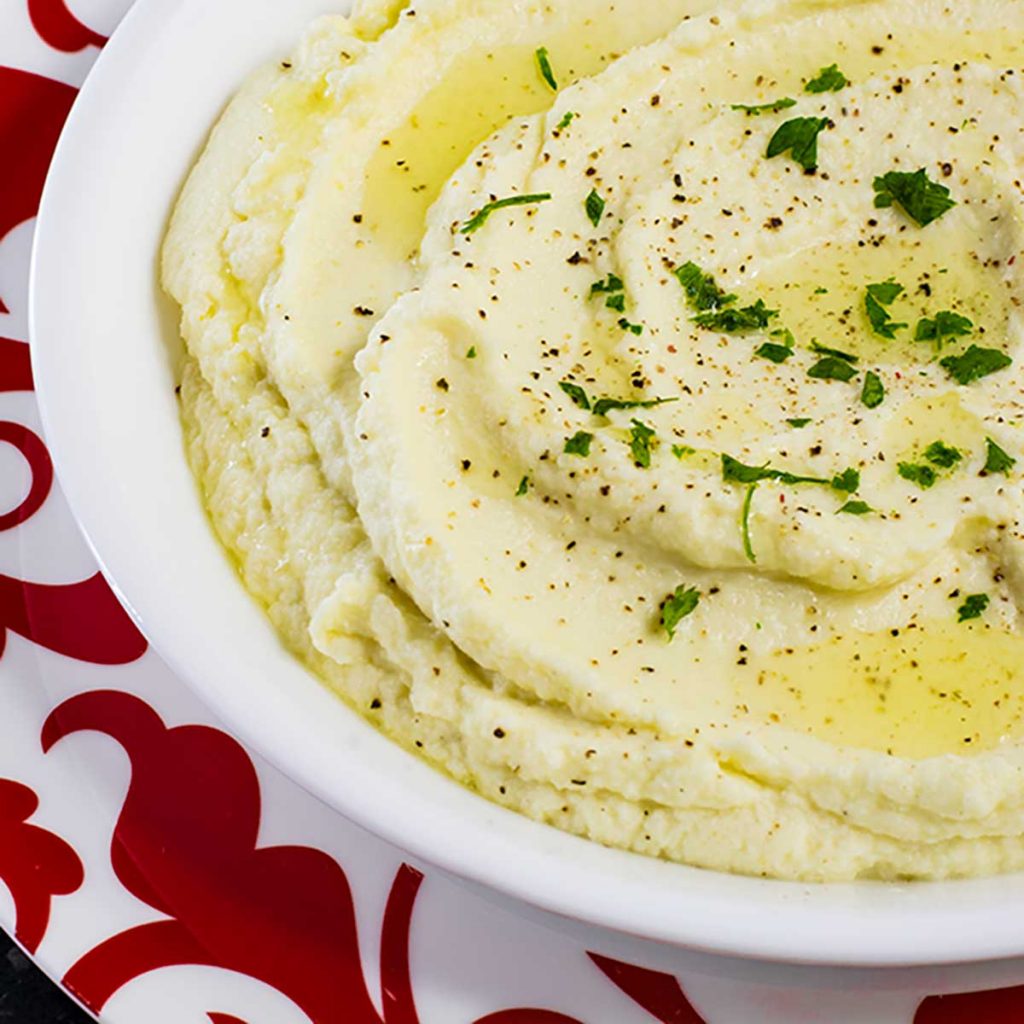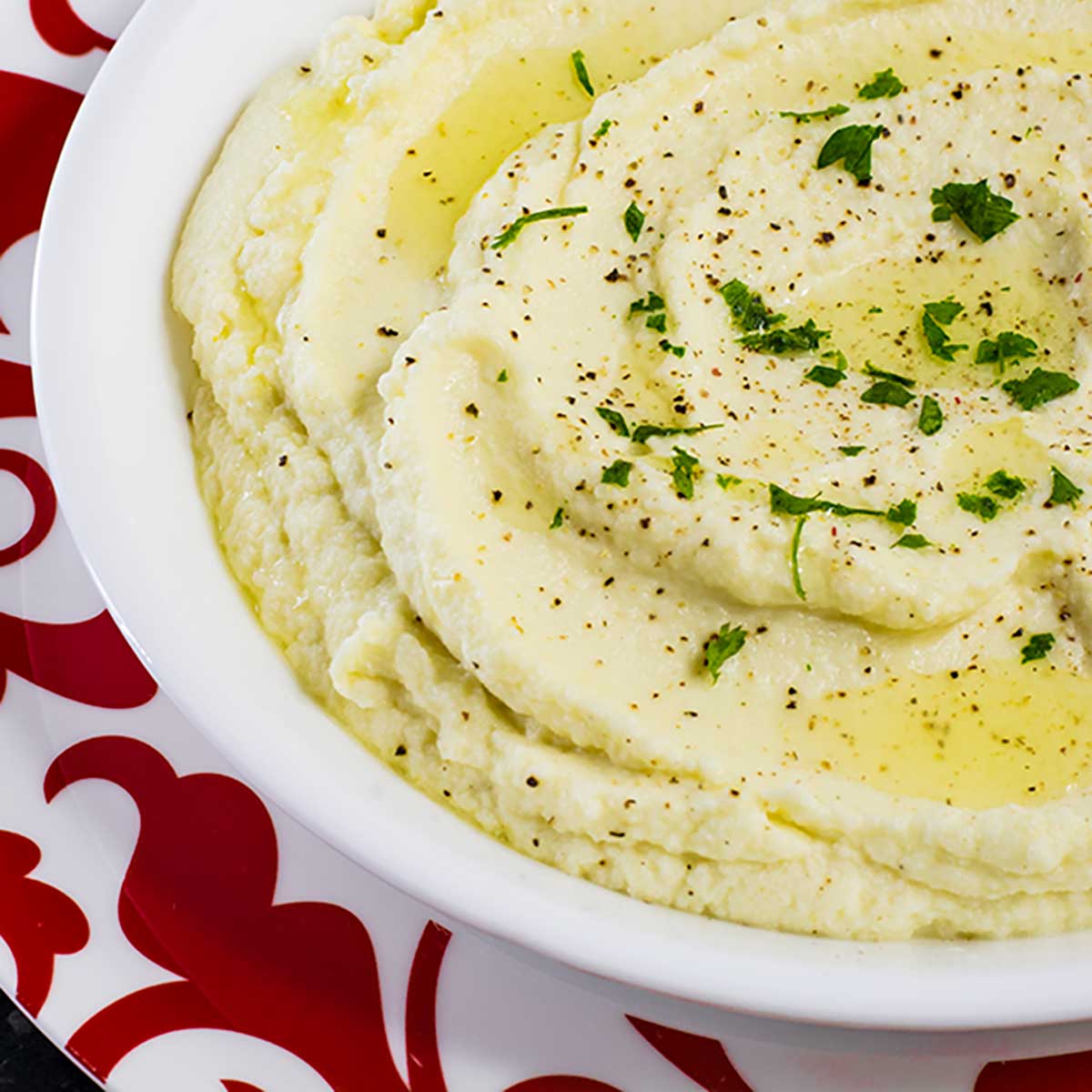 Creamy, buttery cauliflower mash is completely at home in the freezer. It doesn't get watery or change the texture. When cauli's (both fresh and frozen) are on sale, buy up big and get mashing and freezing.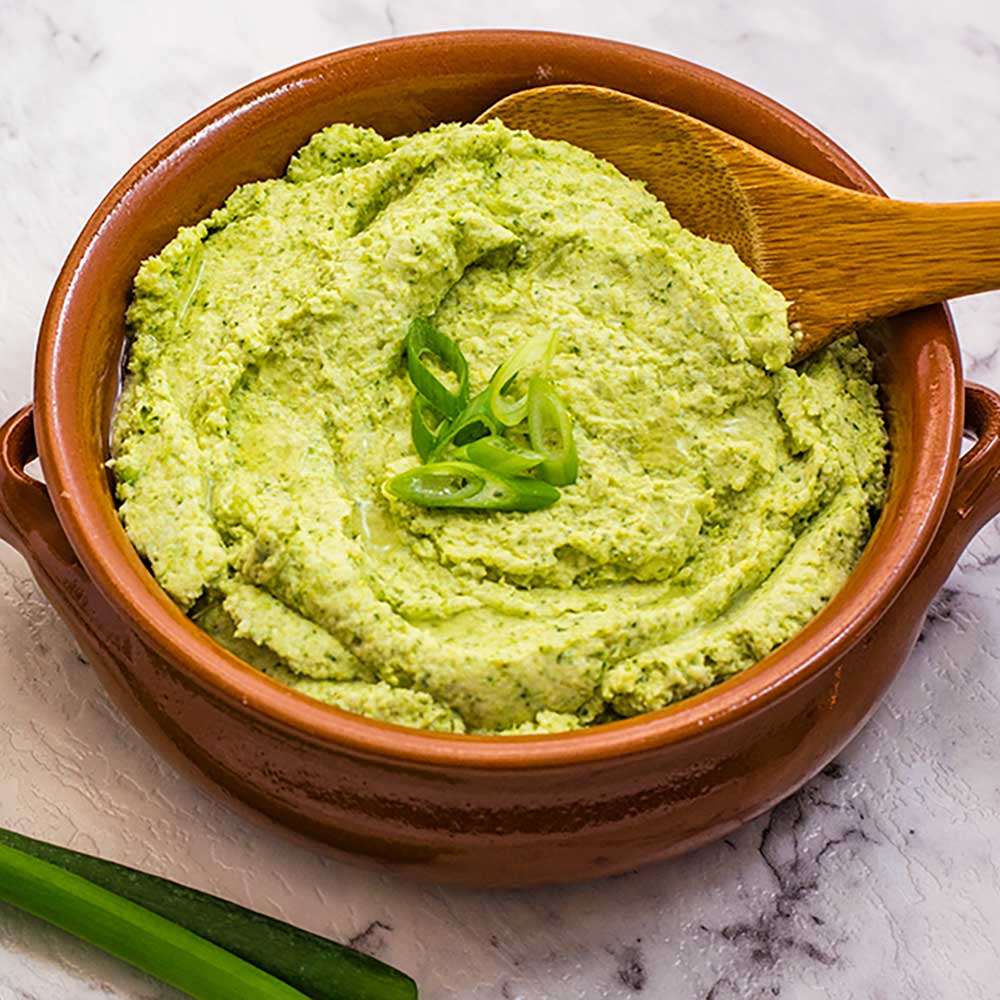 Whether you're using fresh or frozen broccoli, this mash turns out great every time! It's slightly firmer than cauliflower mash and freezes just as well!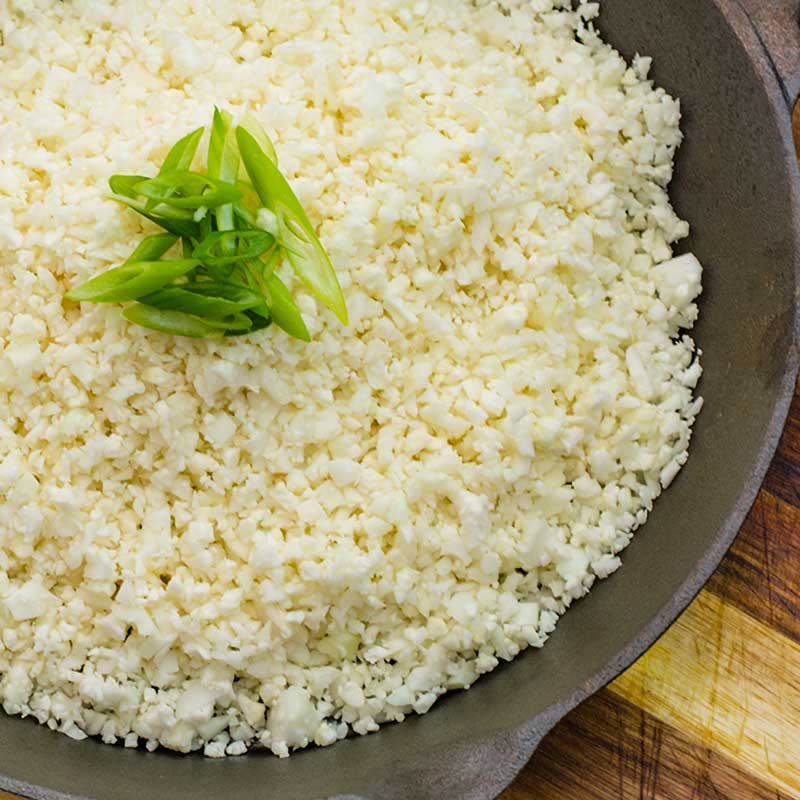 Riced cauliflower can be frozen both raw or cooked – just be careful when keeping raw riced cauliflower in the fridge as it tends to oxidize and turn black.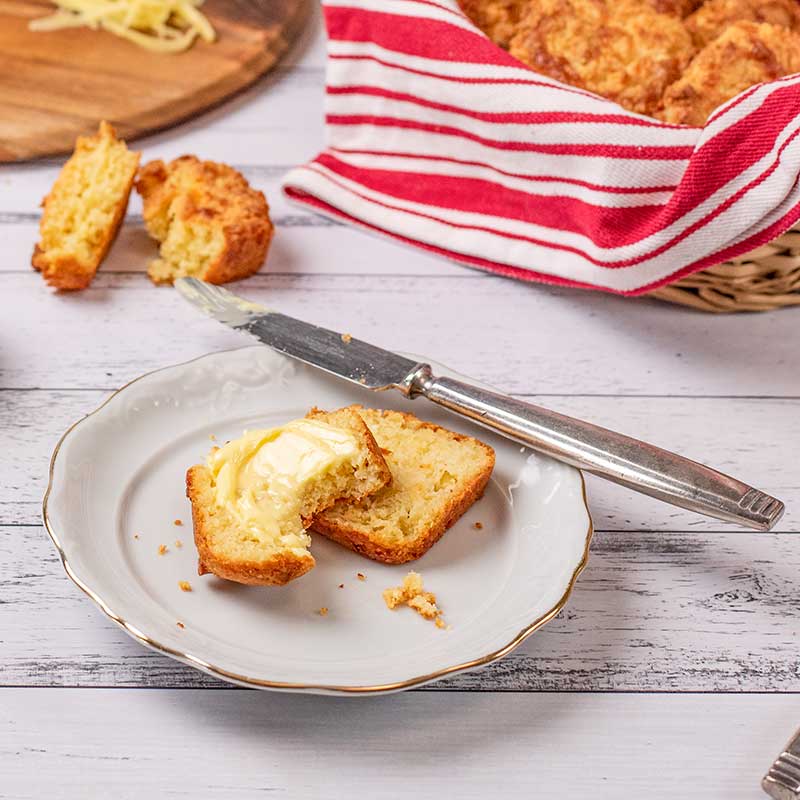 These delicious biscuits are super cheesy, easy to make and freeze really well. I like to keep a few in the freezer for emergencies, I mean, isn't every day a biscuit emergency?
Keto Freezer Desserts
Portion the cakes and pies before freezing so you only defrost what you need and they will defrost so much quicker!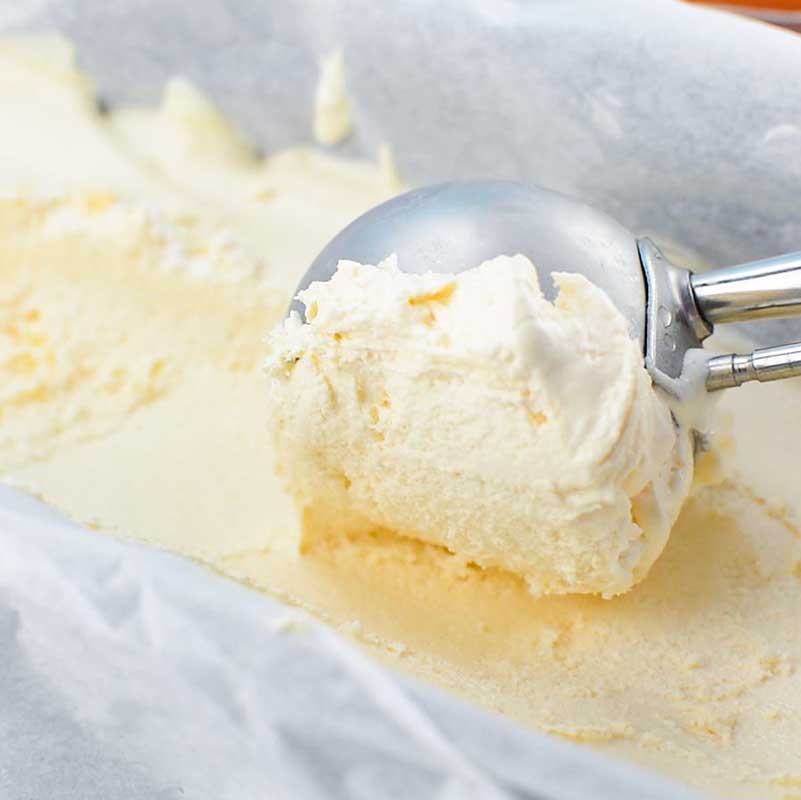 Like, it's ice cream, it literally lives in the freezer – but it also super yummy so we had to include it!!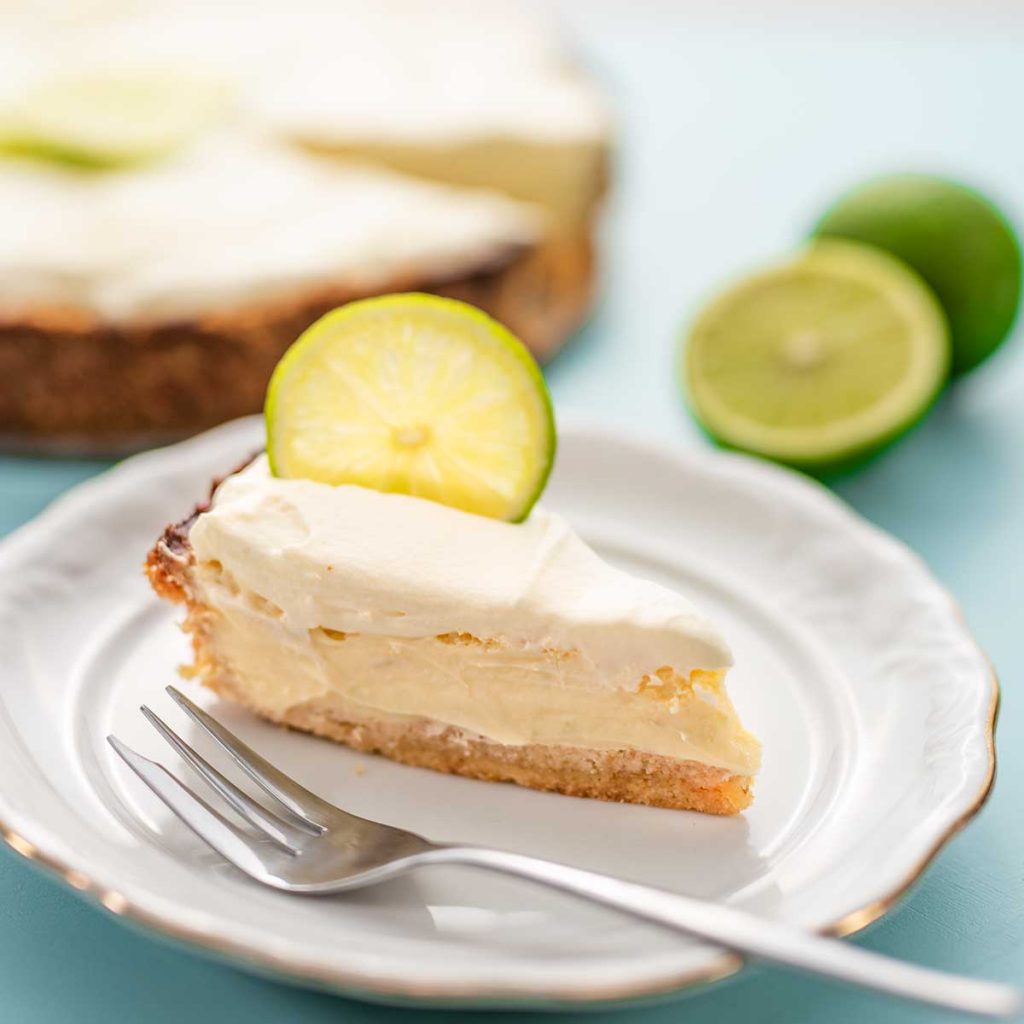 Skip the whipped cream and the baked pie can be frozen whole or in portions! Just defrost overnight in the fridge, and topped with some Keto Whipped Cream!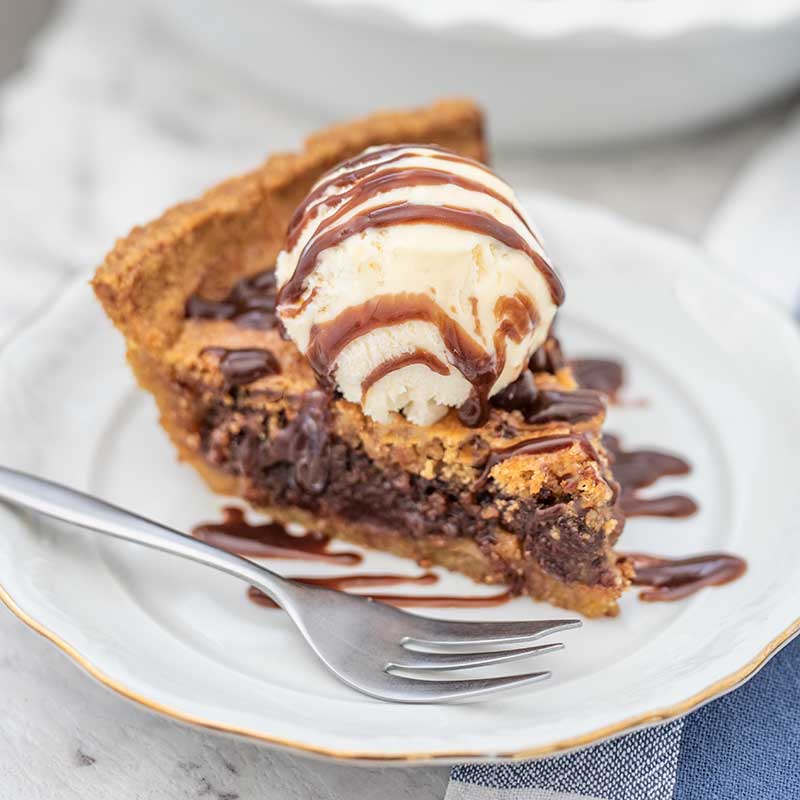 Once baked this pie can be frozen whole or in portions. If you like your pie warm, just reheat in a low oven until gooey and delicious.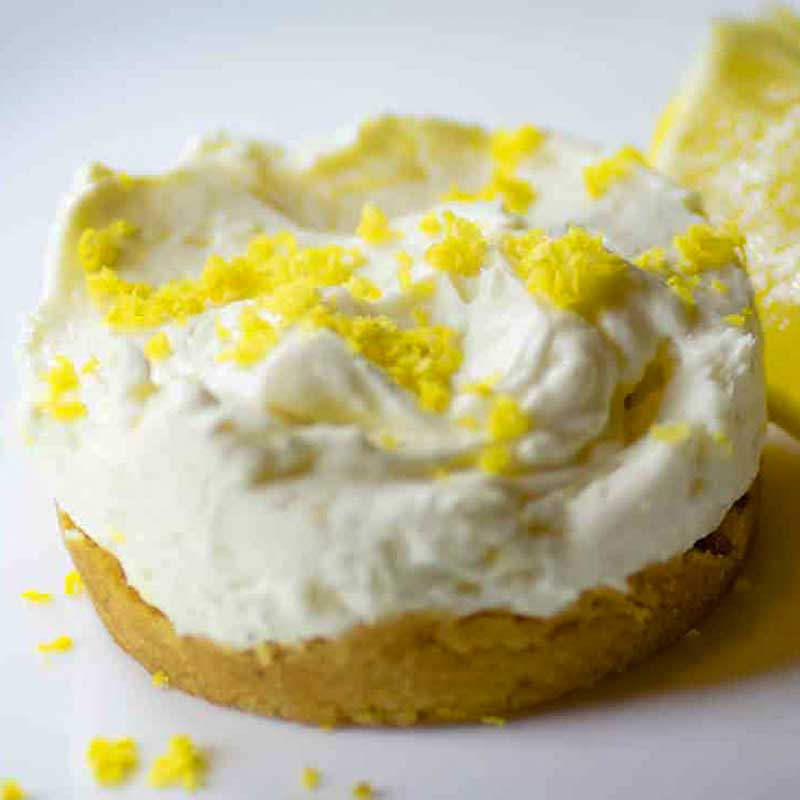 These individual cheesecakes are perfect freezer desserts, you can even eat them frozen – just let them soften a little first so you don't break your jaw!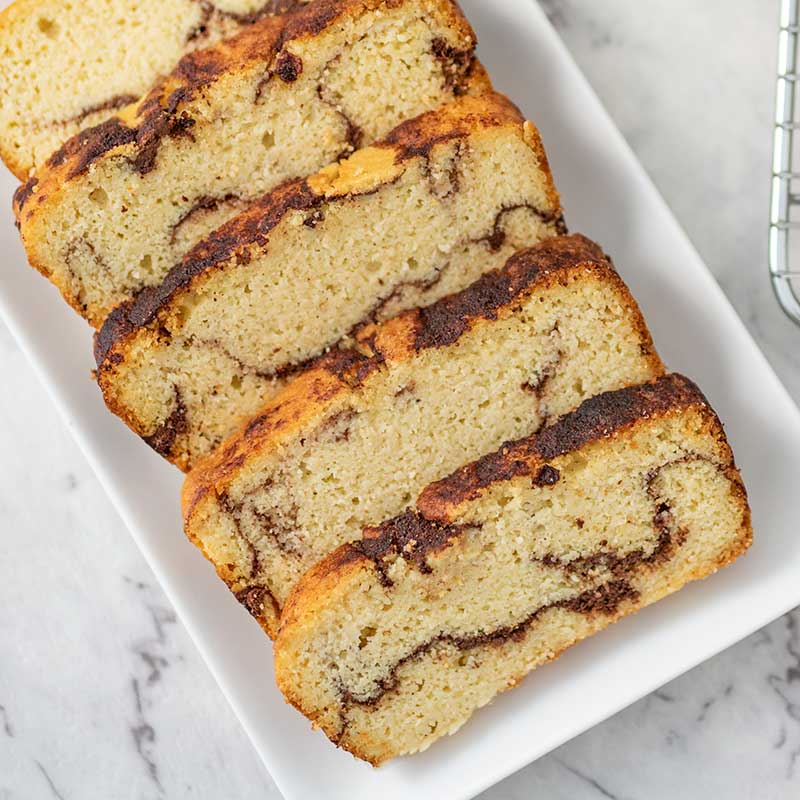 This sweet quickbread is a great after-dinner treat. Portion into slices and freeze for a delicious dessert bread in no time.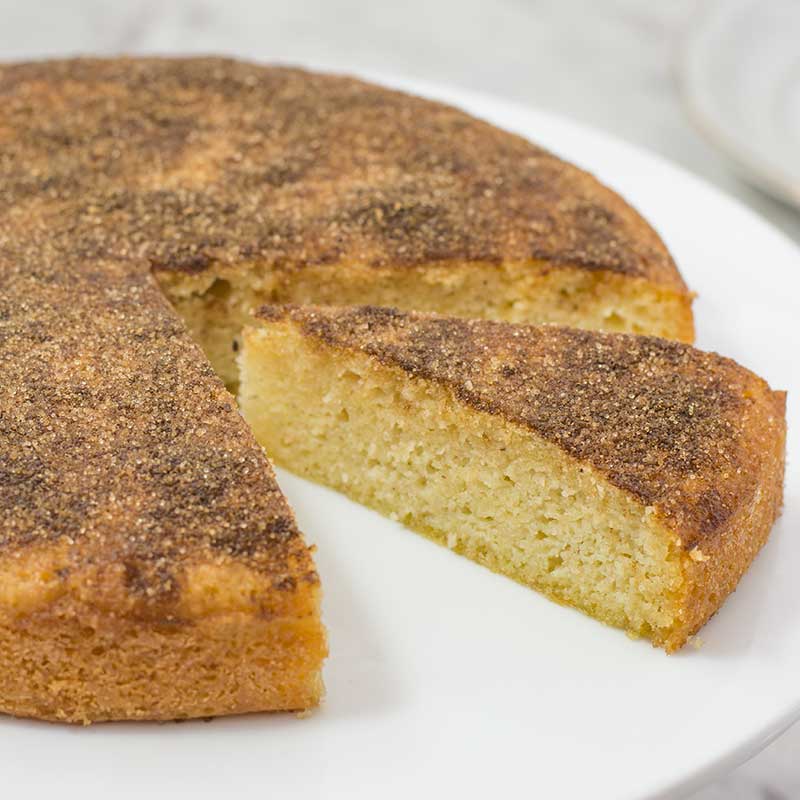 Another delicious cinnamon dessert is this classic tea cake! Even my Nana would keep portions in her freezer for when guests would turn up – it quick to defrost and very, very tasty.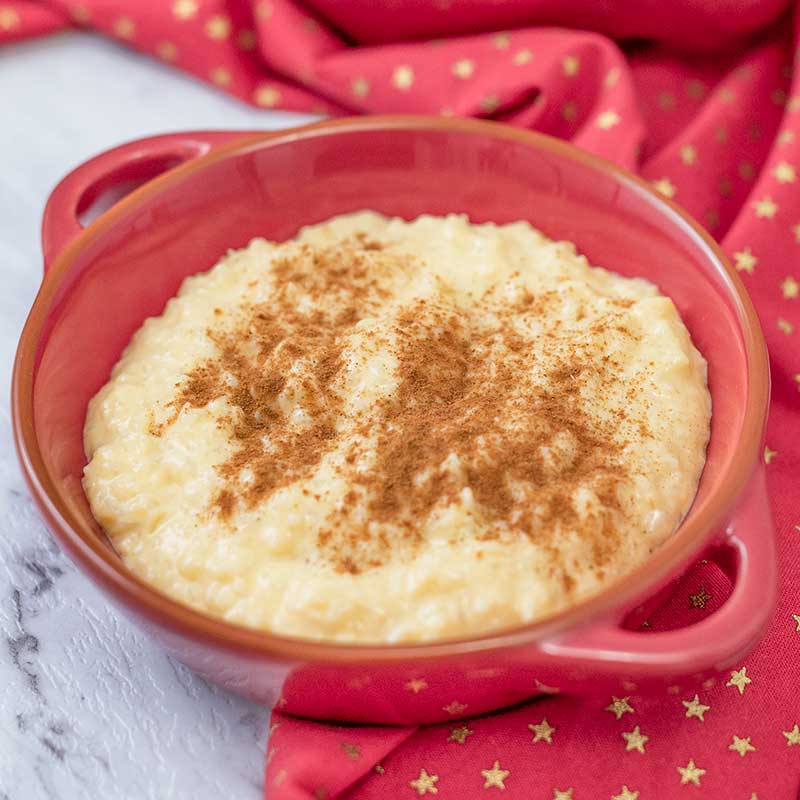 Our Rice Pudding is made with cauliflower rice – making it super freezer friendly. Just take care to avoid boiling the pudding when reheating as it could split.
Keto Freezer Snacks
A mixture of sweet and savory snacks to keep you fat-fueled at all times!
Keto Sweet Freezer Snack Recipes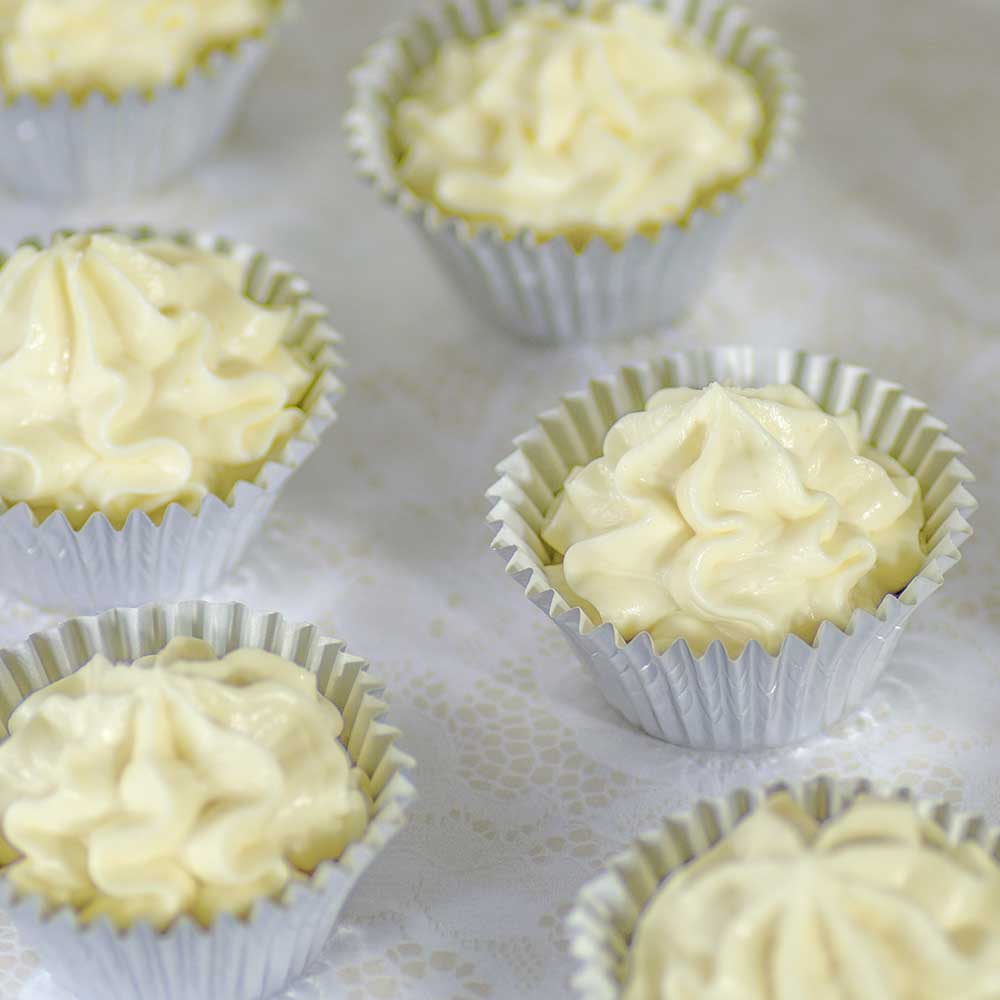 These fat bombs are small but mighty! They freeze well and some people even eat them straight from the freezer!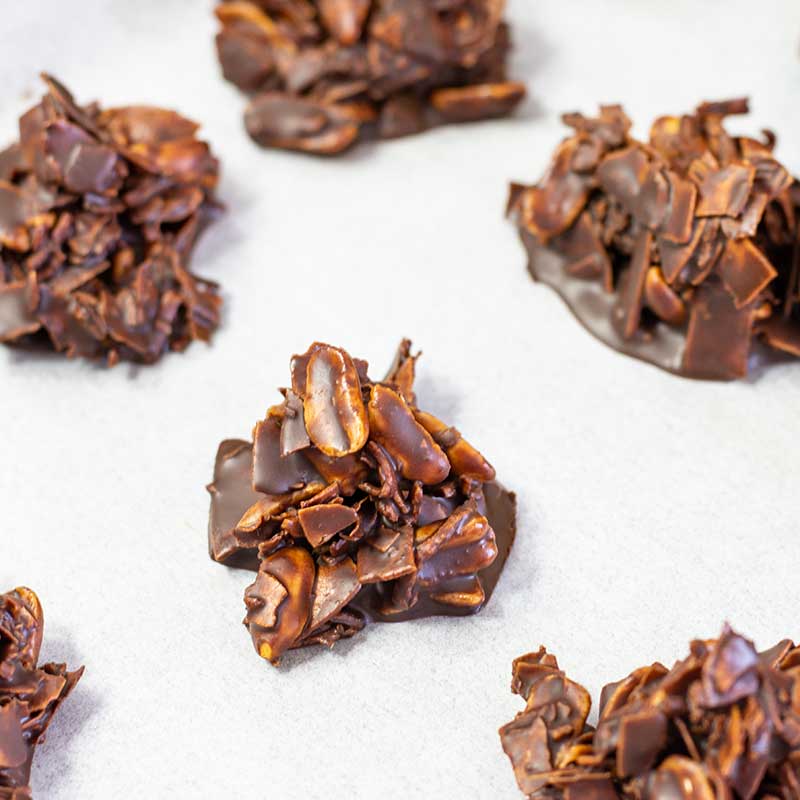 What is simpler than making Haystacks, the sun may not be shining but that doesn't mean you can't have a delicious chocolatey treat!
Chocolate Peanut Butter Cupcakes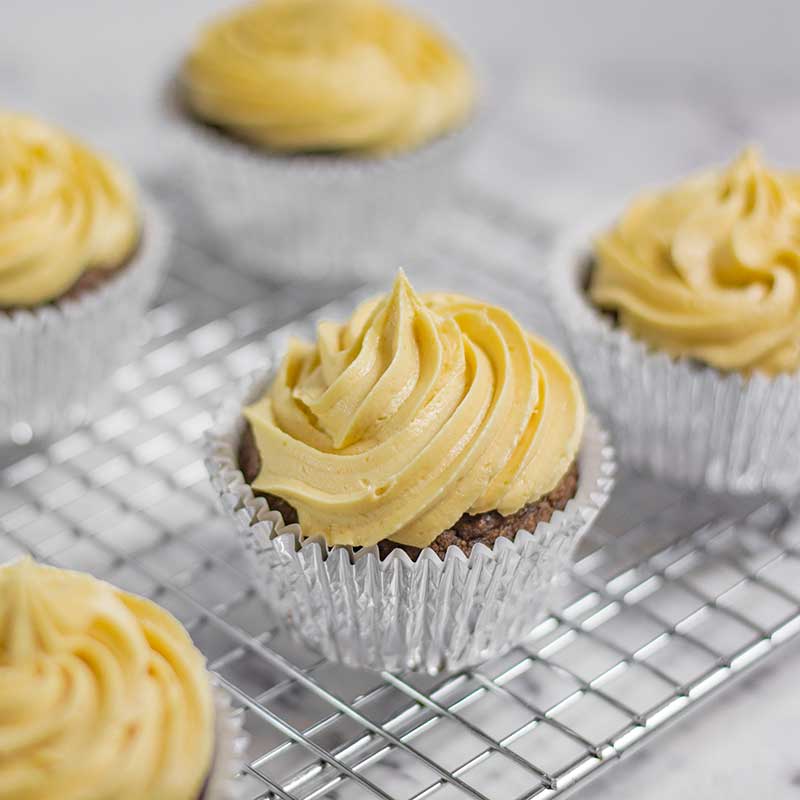 Chocolate and Peanut Butter is a match made in heaven! Having ready-made cupcakes in the freezer in another definition of heaven – just defrost overnight in the fridge!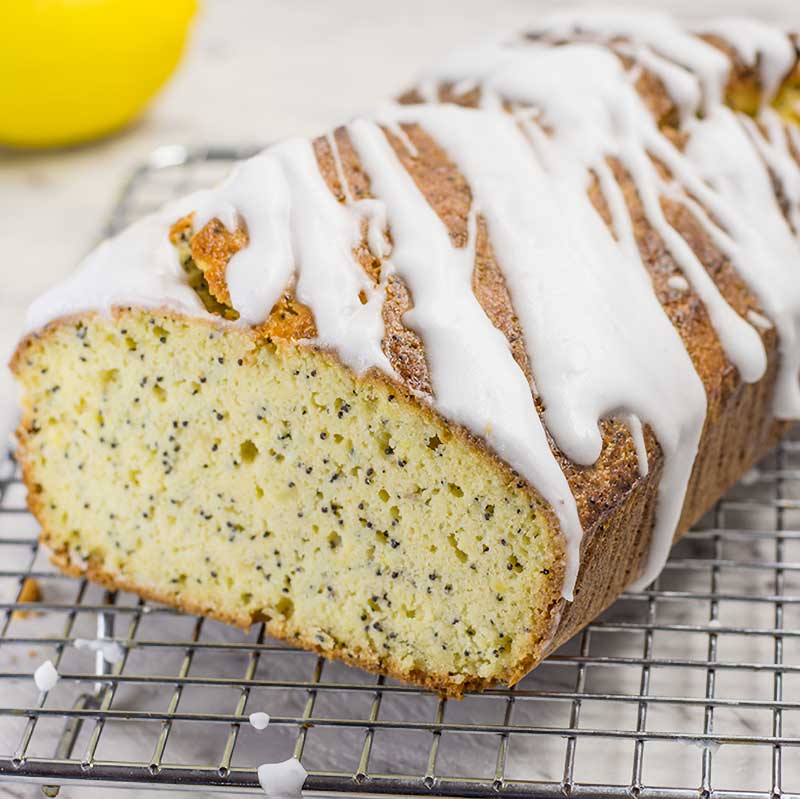 Just like Starbucks is what you've been saying about this tasty loaf. Who needs them when you can make a keto-friendly version at home! Freeze in individual slices and toast as desired!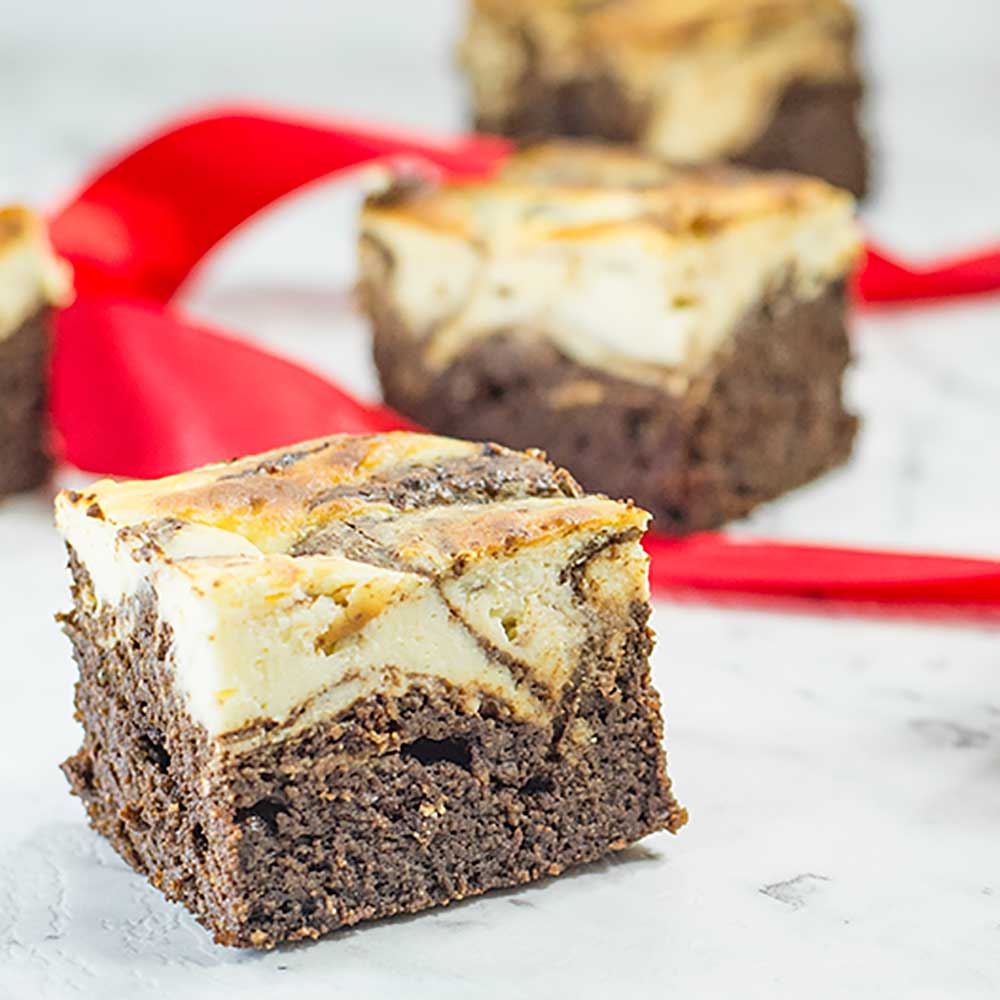 Cheesecake and brownies together? Yes please! Portion and freeze your brownies, ready for a quick treat just when you need it most.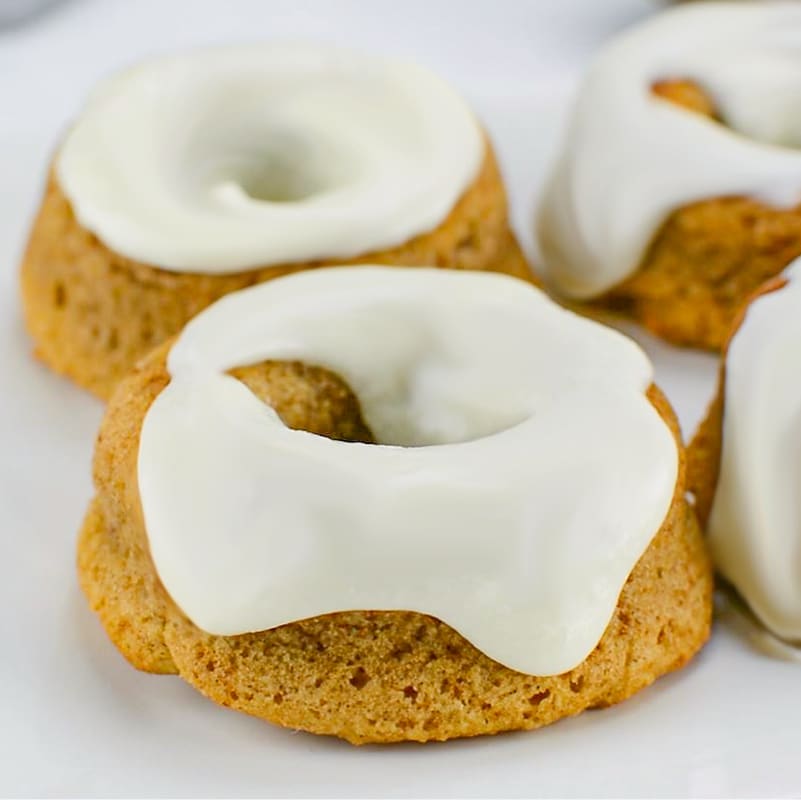 Everyone needs a donut every now and then, these delicious donuts are a friend in your freezer! Just defrost overnight in your fridge, or pop them in a low oven for warm donuts with gooey glaze.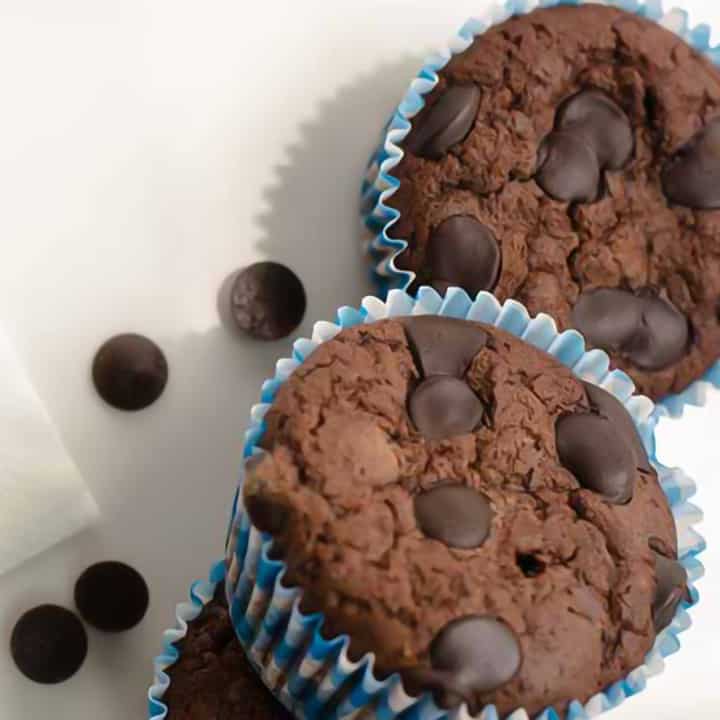 Easy, fudgy double chocolate muffins. YUM. These babies need a home in your freezer, so you can snack on them at any time!
Keto Savory Freezer Snack Recipes
These recipes are great for making ahead of time before parties or during the day as finger food when friend pop around.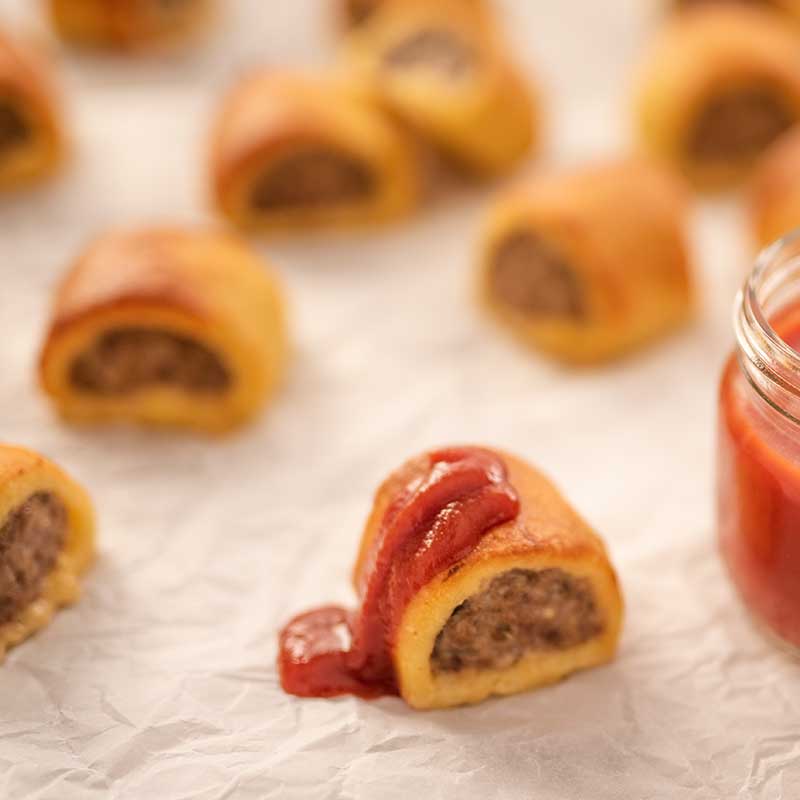 Need more recipes to use up ground beef? These sausage rolls (or Pigs in Blankets) are just the trick!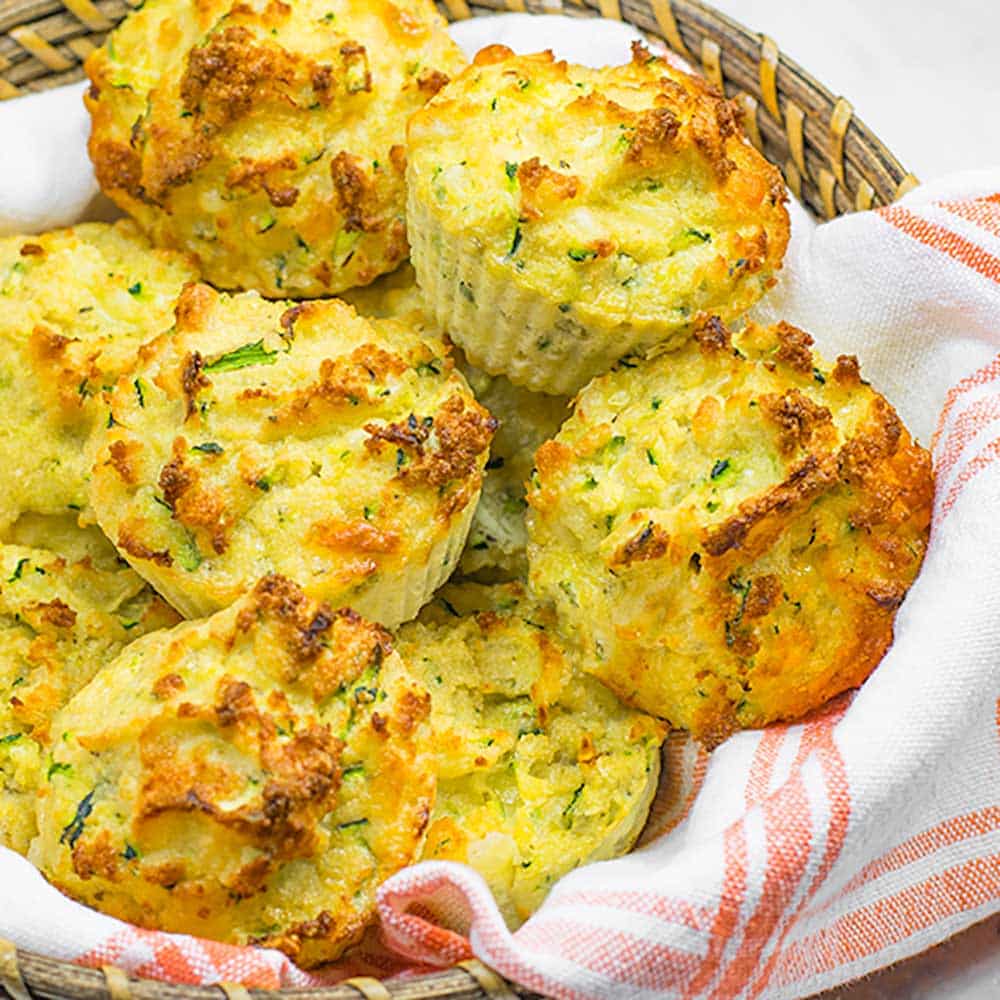 Another delicious way to use up zucchinis! These muffins are moist, cheesy and super yummy. They are just as good fresh and they are defrosted!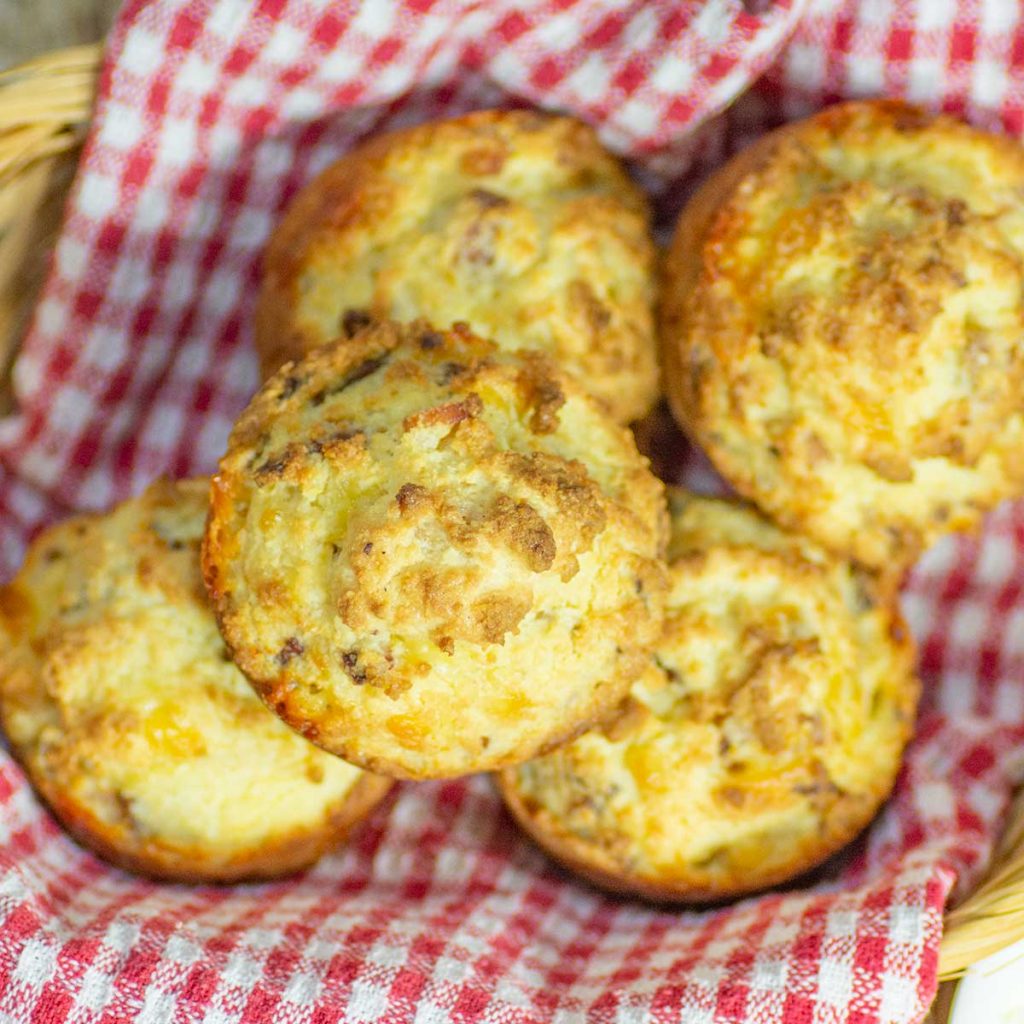 Last but not at all least, these muffins are an absolute winner for flavor! They are easy to make and are a great snack option to keep in the freezer!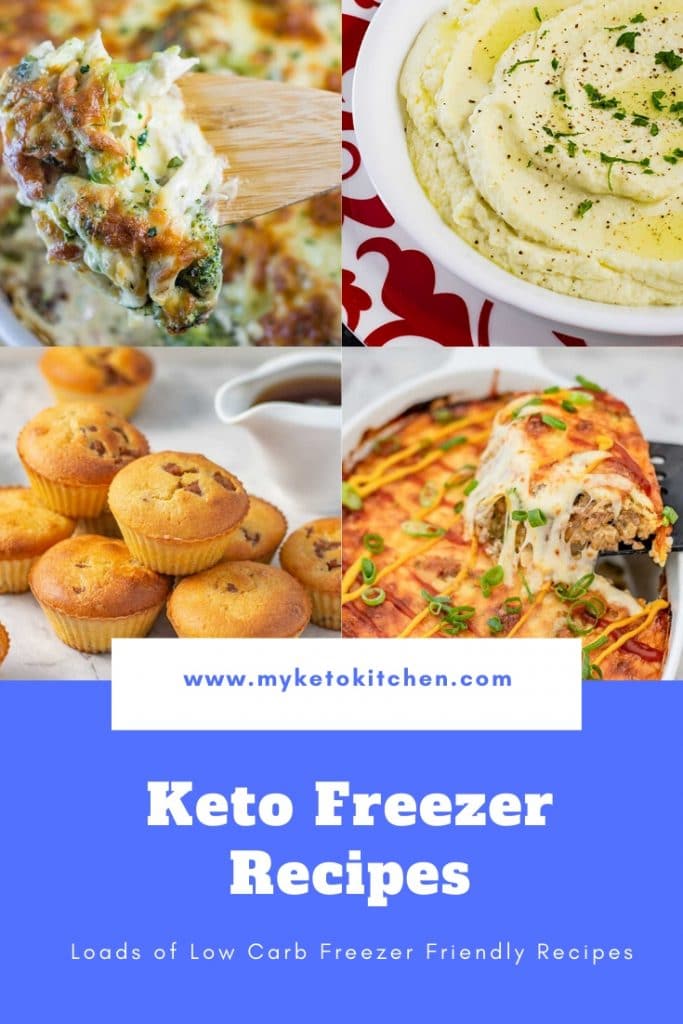 We have loads more freezer-friendly recipes on My Keto Kitchen. Just check above the ingredients list on each recipe for storage instructions!