From bread, soups, wraps, sandwiches, and quiche, you can mix and match these keto lunch ideas to suit you. These keto lunches are all very low-carb, gluten-free, easy to make, and can be made ahead of time in bulk for meal prep.
Keto Quiche Lorraine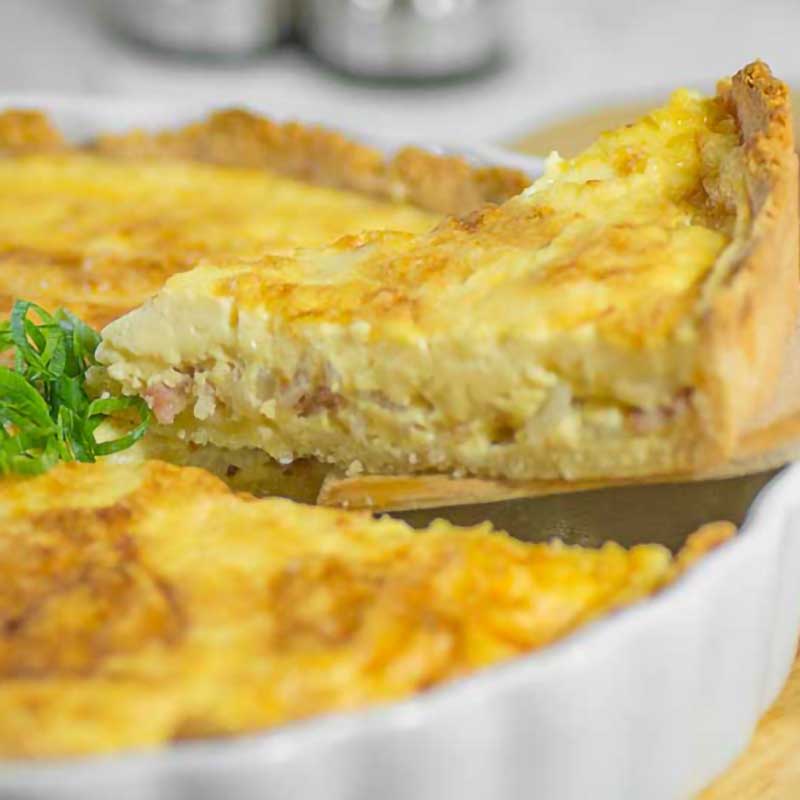 Gruyere cheese is the true star in this keto quiche Lorraine recipe with a low-carb crust. It gives it that quality flavor and is a must for the tastiest quiche you can make.
Keto Caesar Salad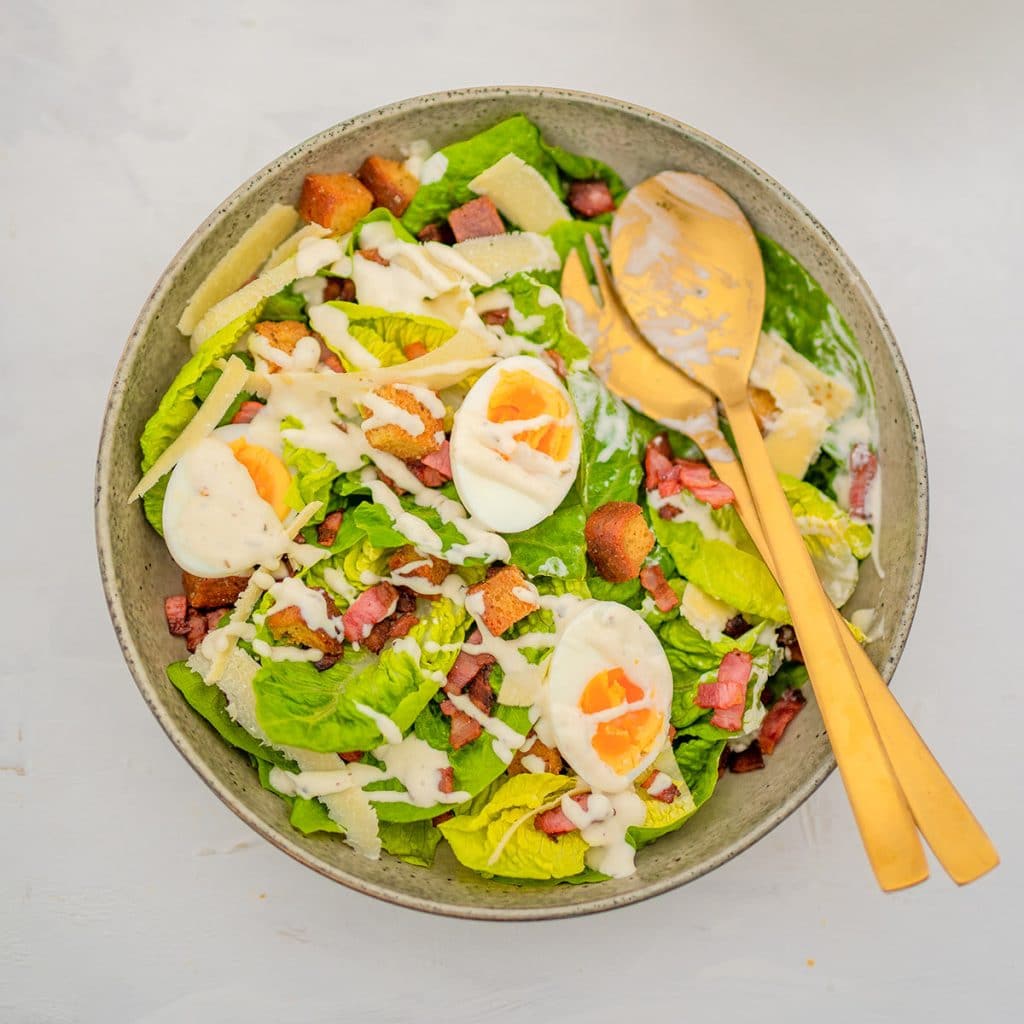 Our Keto Caesar Salad is one of the most frequent meals we eat It's loaded with all the low-carb favorites; bacon, parmesan, boiled eggs & don't forget those delicious Keto Bread Croutons.
Keto Chicken Noodle Soup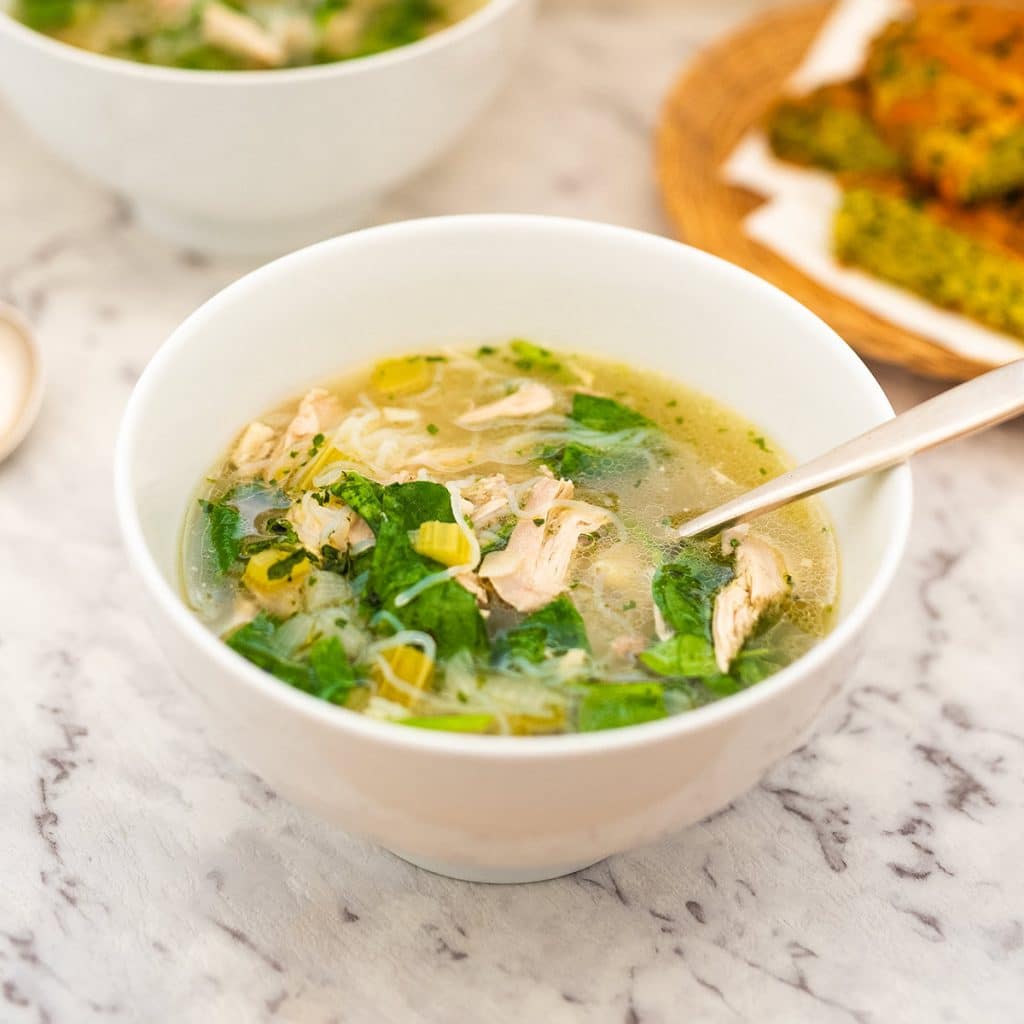 This easy Keto chicken noodle soup is one the healthiest and most nutritious Soups you can make on a Keto Diet. This soup is a filling, comforting broth loaded with chicken, vegetables, and shirataki noodles.
Keto Tuna Melt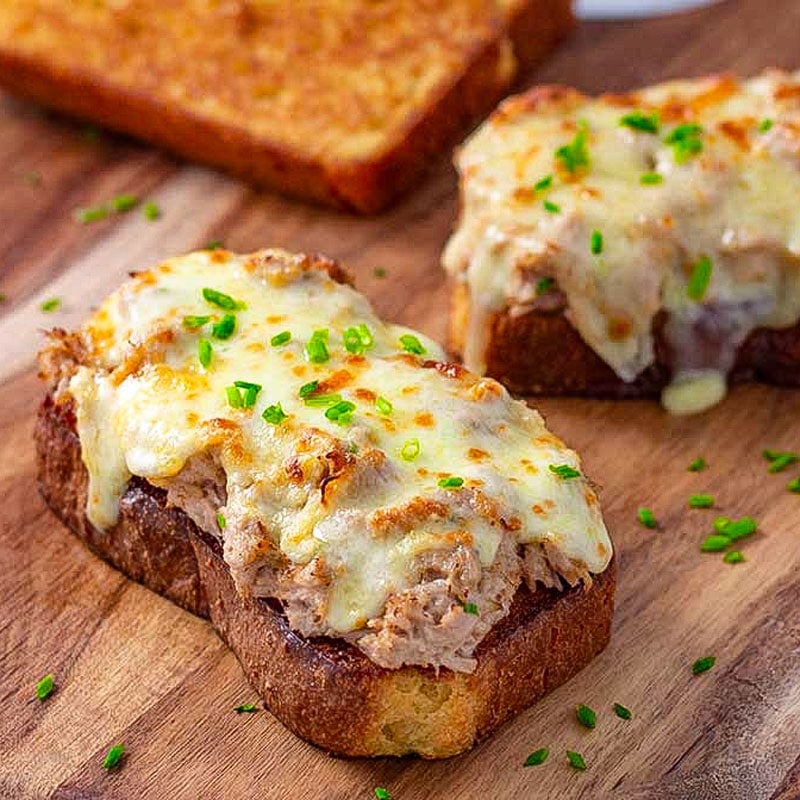 This easy keto tuna melt recipe is excellent for a quick lunch, dinner, or low-carb snack.
Keto Poke Powl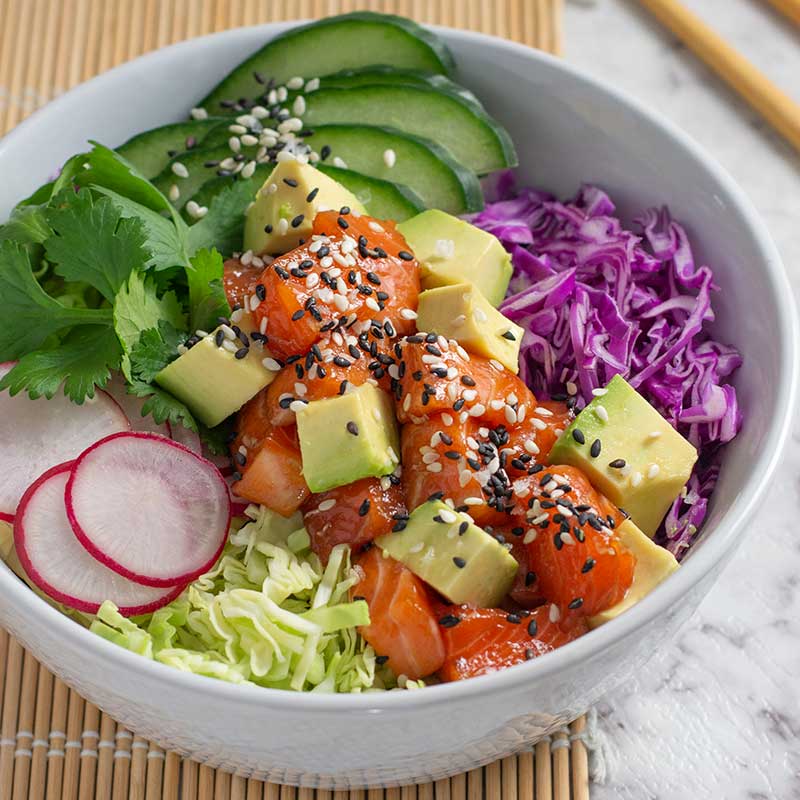 This Keto Poke Bowl with salmon is a quick, easy, low-carb meal, ideal for lunch, brunch, or dinner. The low-carb vegetables, salmon, and high-fat dressing will fuel you for hours.
Keto Burrito Bowl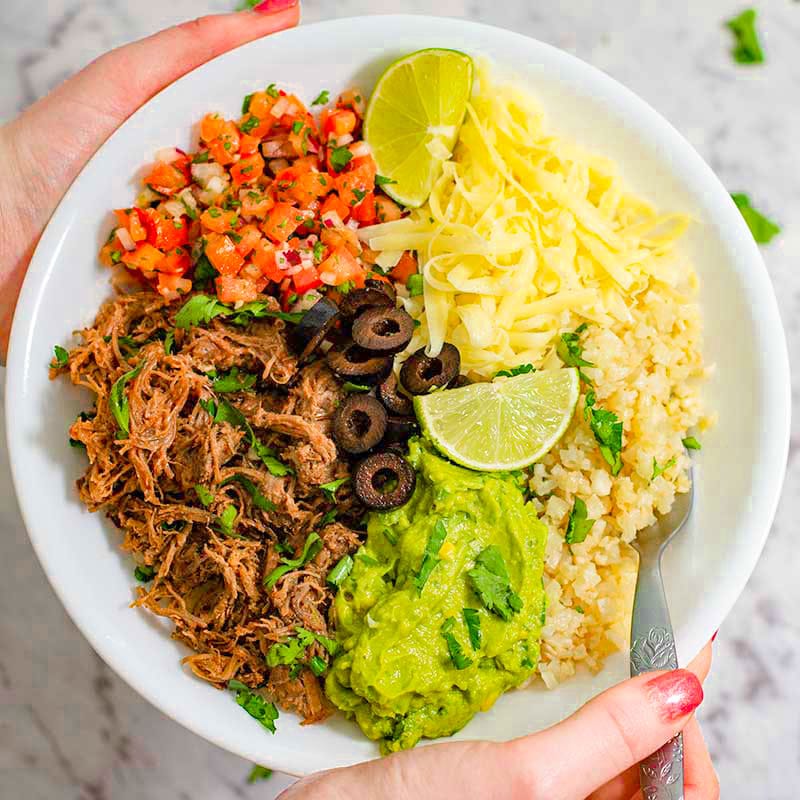 This Keto Burrito Bowl is a blend of some of our favorite Mexican Keto recipes and uses cauliflower rice to keep it a tasty low-carb meal.
Salmon Salad Lettuce Wraps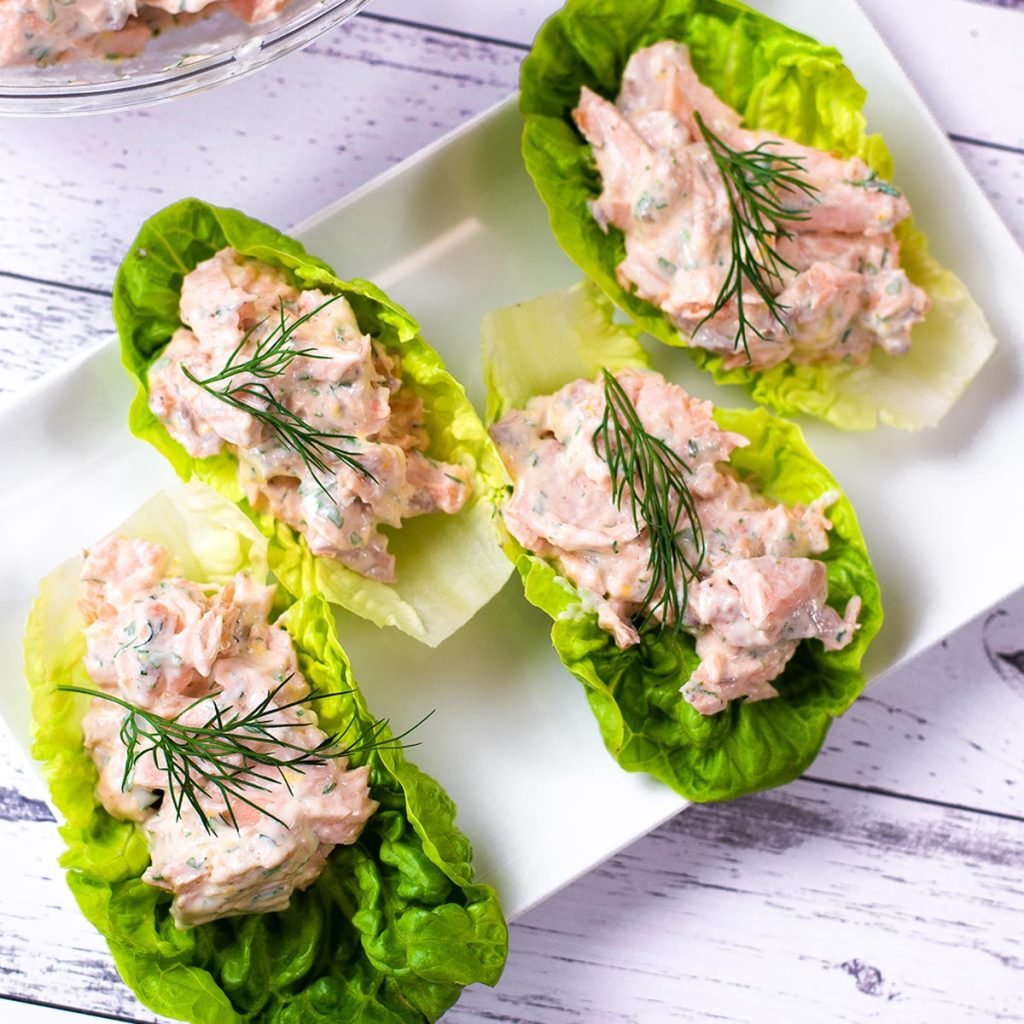 This Salmon Salad Lettuce Wraps recipe is easy to make, healthy, and delicious to eat. It's a light and fresh meal for lunch. You can put it on lettuce or between 2 slices of Low Carb Bread.
90 Second Quick Bread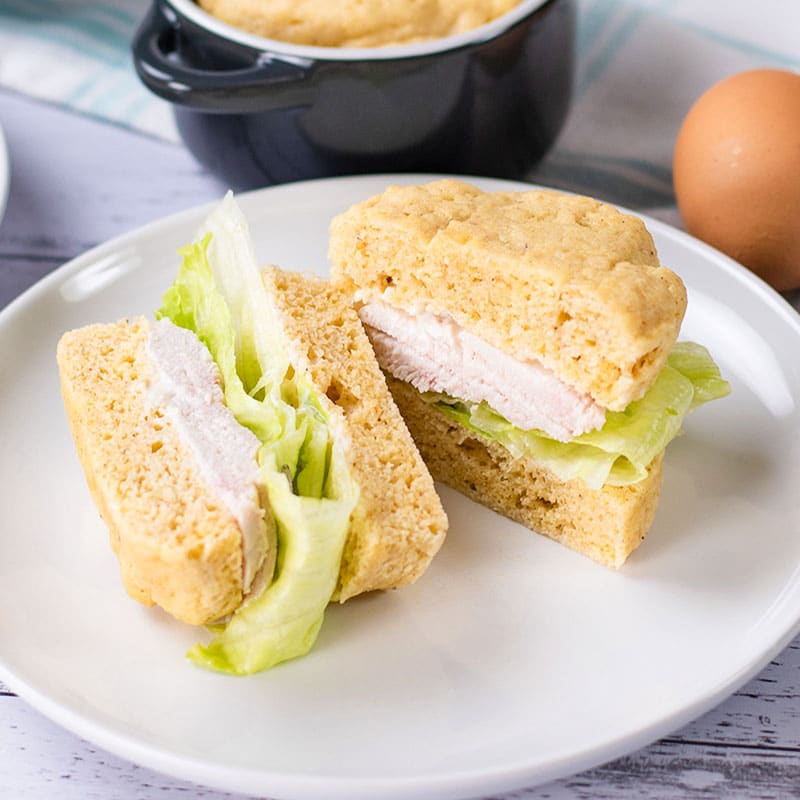 This Keto 90 Second Quick Bread recipe is a game-changer for our menu its great as a low-carb English muffin for breakfast, a sandwich for lunch, or a side on the dinner plate.
Keto Sub Rolls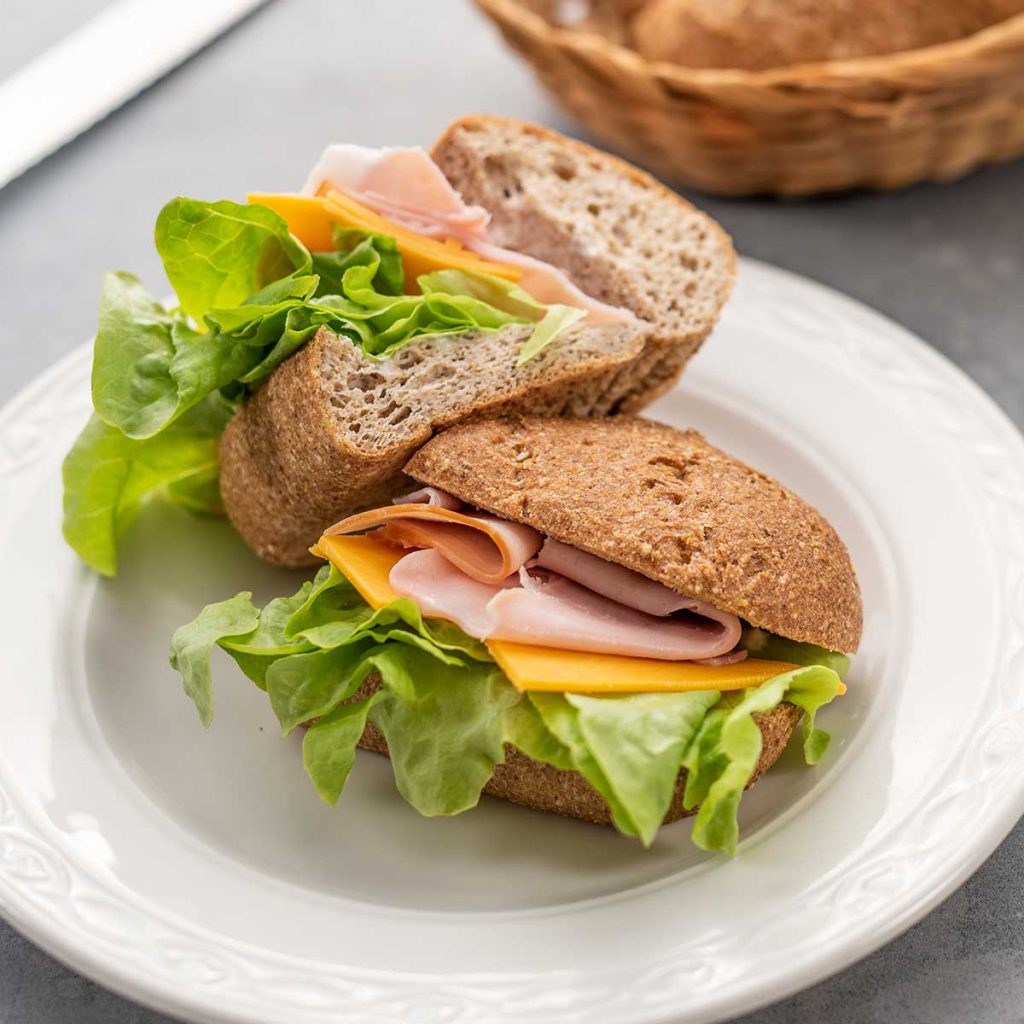 These Keto Sub Rolls are soft and fluffy – everything you want and need in a bun! They are super high in fiber and perfect for sandwiches, hot dogs, meatball subs, and whatever you want.
Keto Deviled Eggs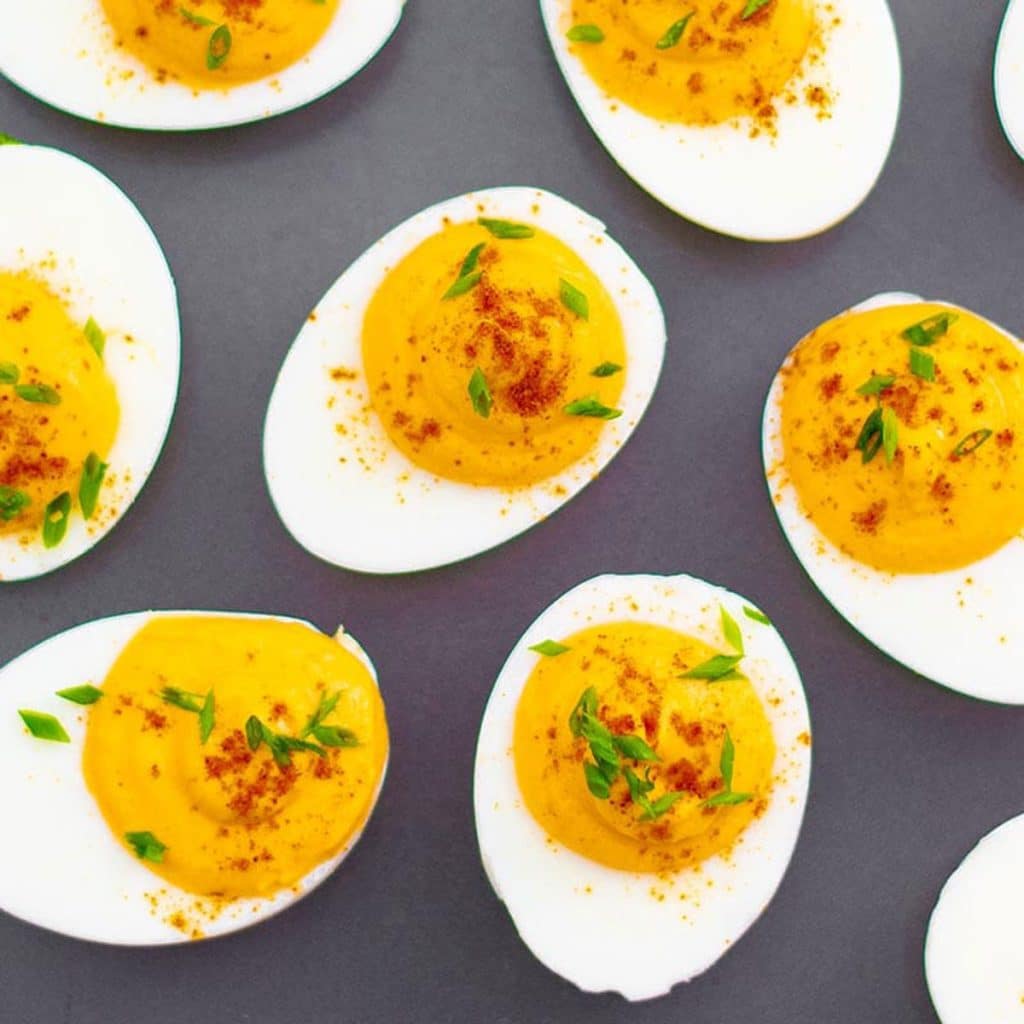 This keto deviled eggs recipe is one of our favorite ways to enjoy healthy eggs as they are low carb, keto-friendly, big on flavor, and the perfect snack or finger food.
Keto Chicken & Cauliflower Soup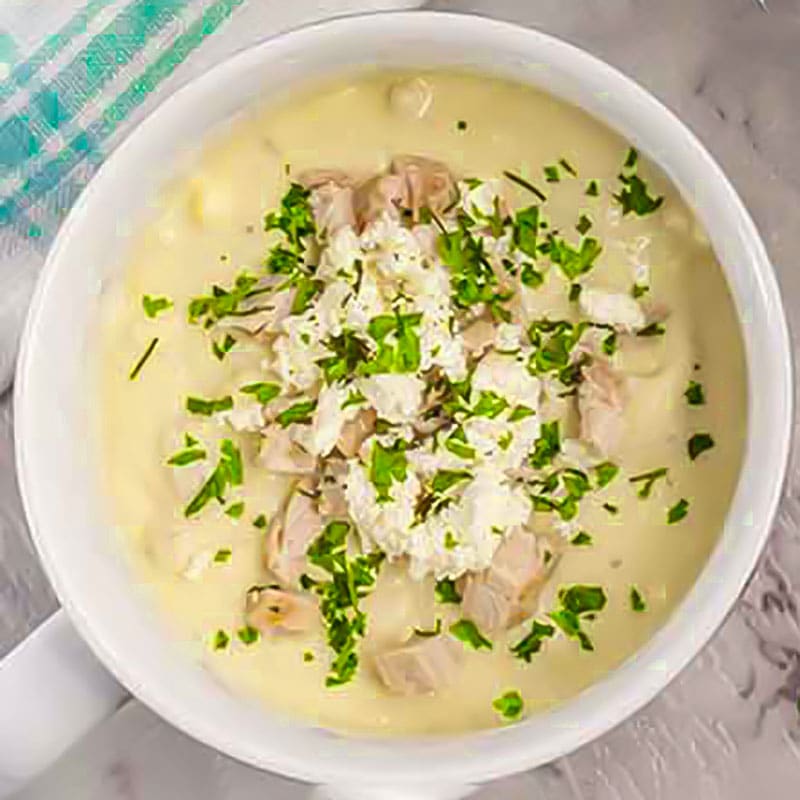 Looking for a way to add a little life to your creamy cauliflower soup? This chicken and cauliflower soup with feta will hit the spot.
Keto Quesadillas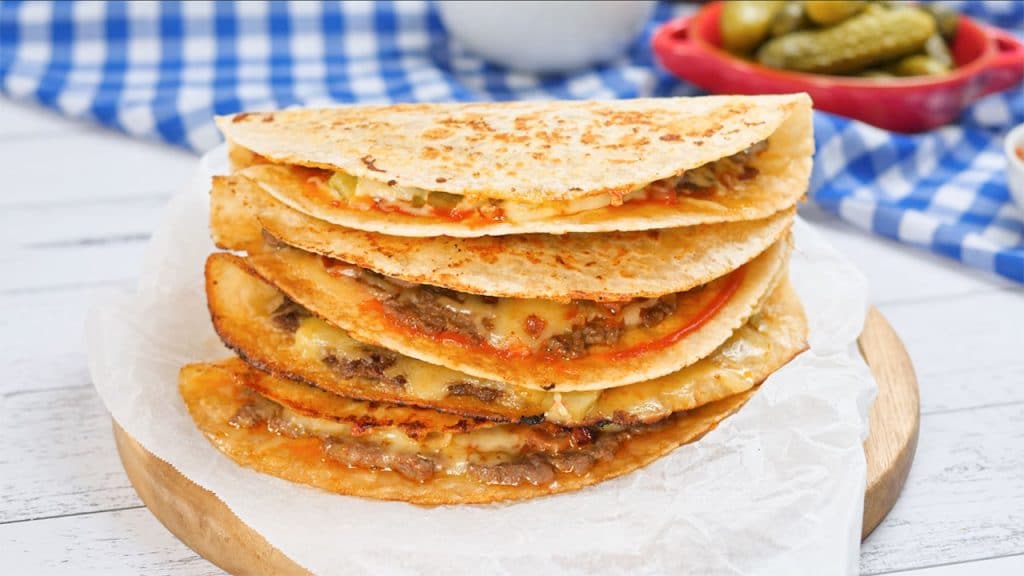 This Keto Quesadilla recipe is an easy and fun way to make a low-carb meal These Low Carb Burger Wraps are great for breakfast, lunch, or dinner – just add your favorite fillings to our famous low-carb tortillas.
Keto Doner Kebab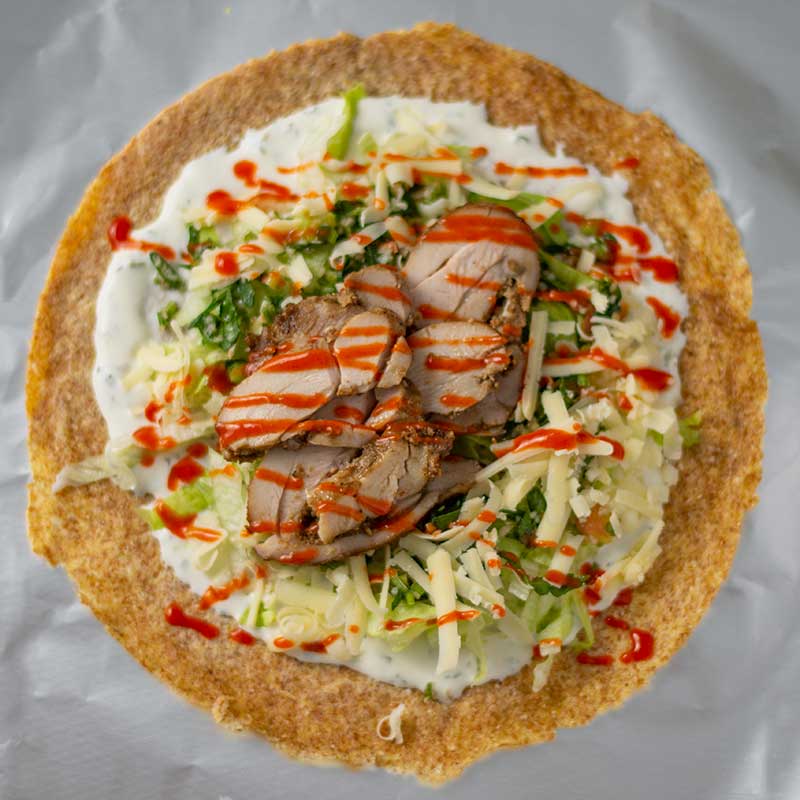 Our Keto Chicken Doner Kebabs is a delicious lunch without the unknowns that come with ordering a plate from the local takeaway. It's loaded with flavor and easy to customize to your tastes.
Keto Meatball Sub Sandwich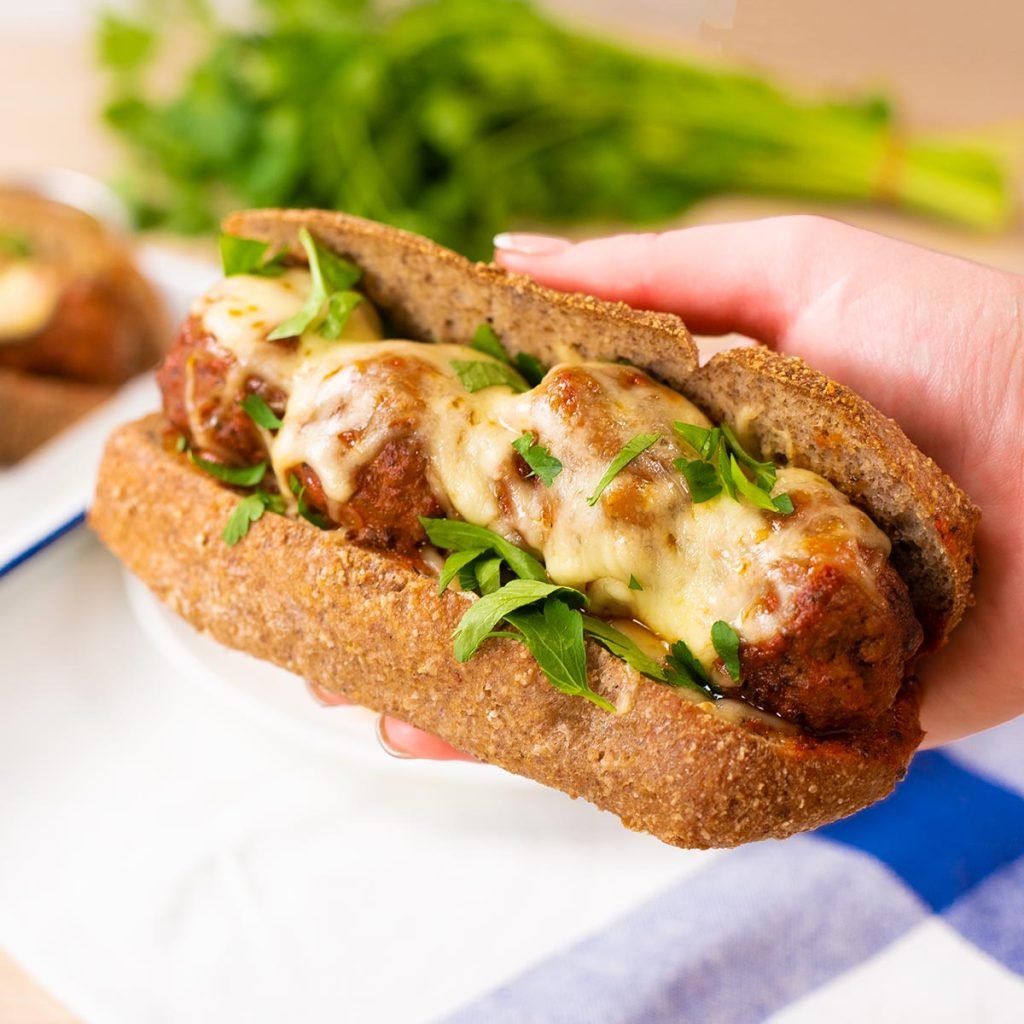 This Keto Meatball Sub Sandwich recipe is rich, saucy, and covered in melted mozzarella cheese. Perfect for a delicious low-carb lunch.
Keto Broccoli Salad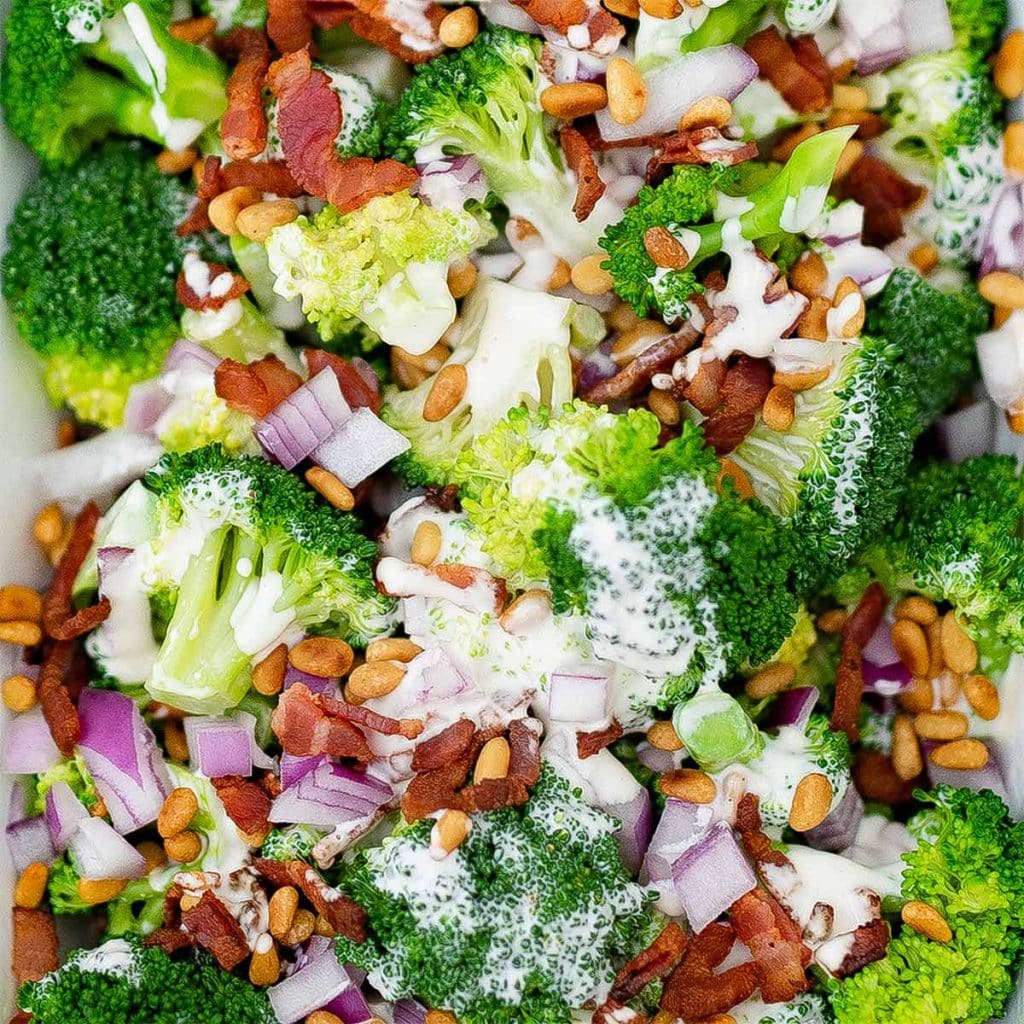 The simplicity and high nutritional value is what makes this delicious keto broccoli salad recipe so good. Plus is super easy to make.
Keto Cream Of Mushroom Soup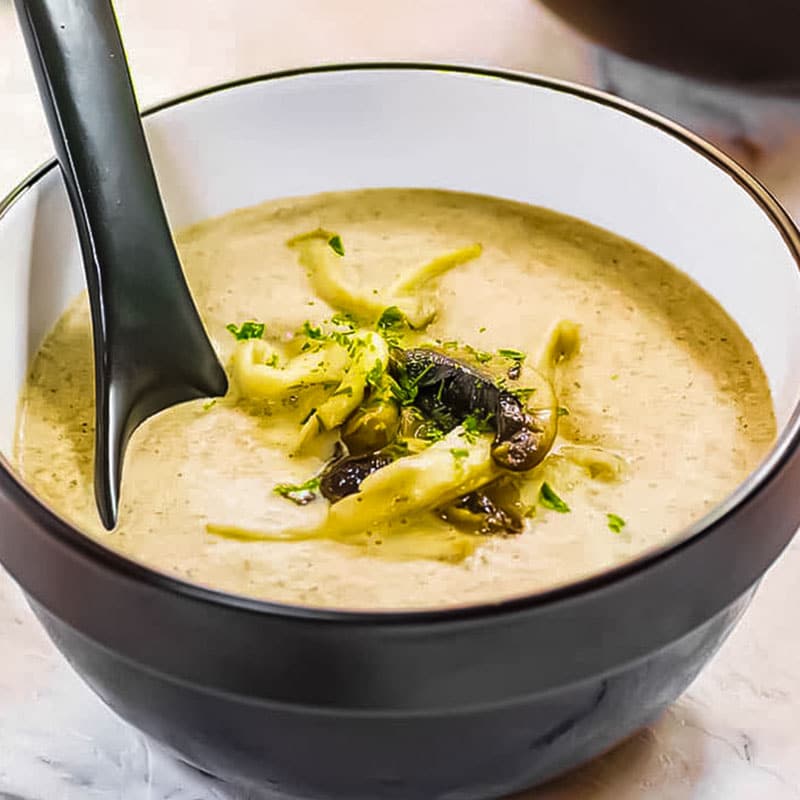 This Keto Cream of Mushroom Soup recipe is a thick, filling, low-carb meal you can make fast and in bulk for ready-made lunch that you can heat on the go.
Keto Cheeseburger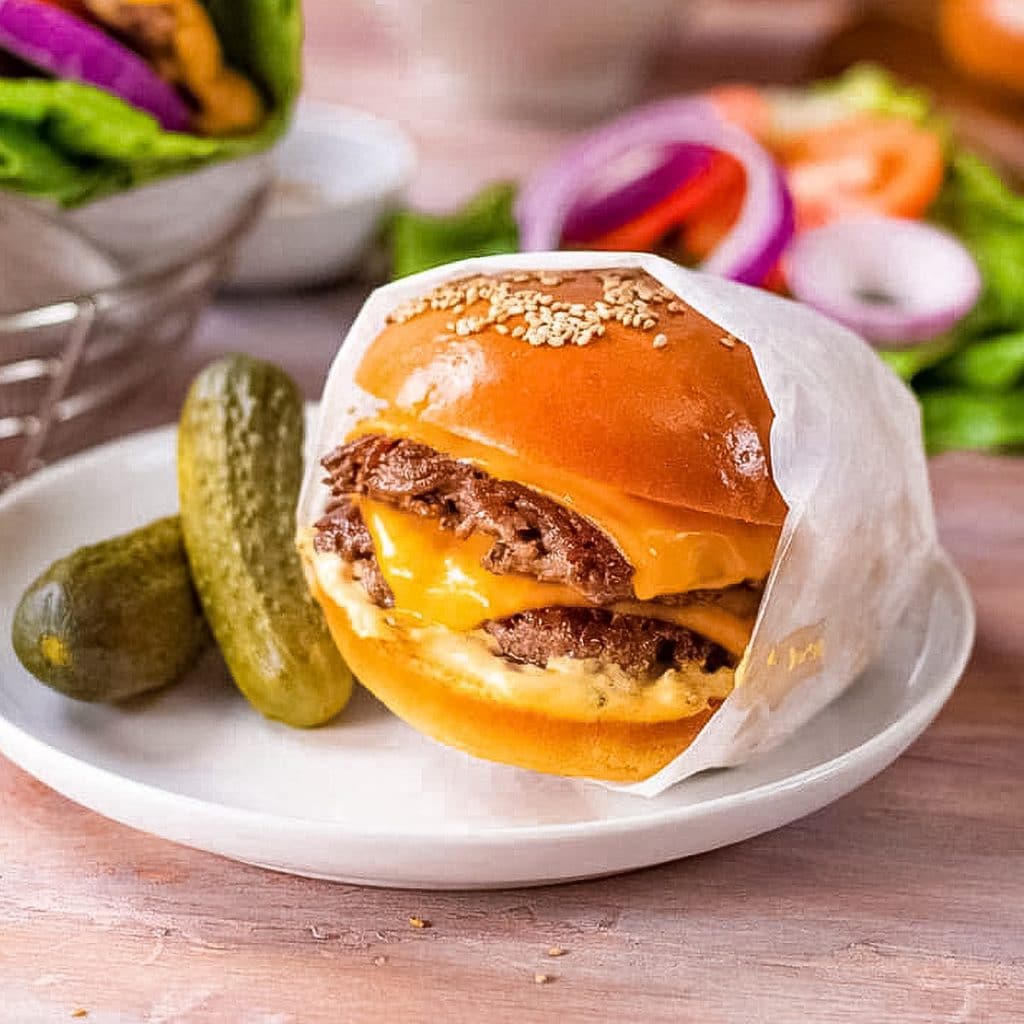 This Keto Cheeseburger recipe is simple, easy to make, tender & juicy for a delicious lunch or dinner. It can be served as an open hamburger or with Keto burger buns.
Parmesan Chicken Wings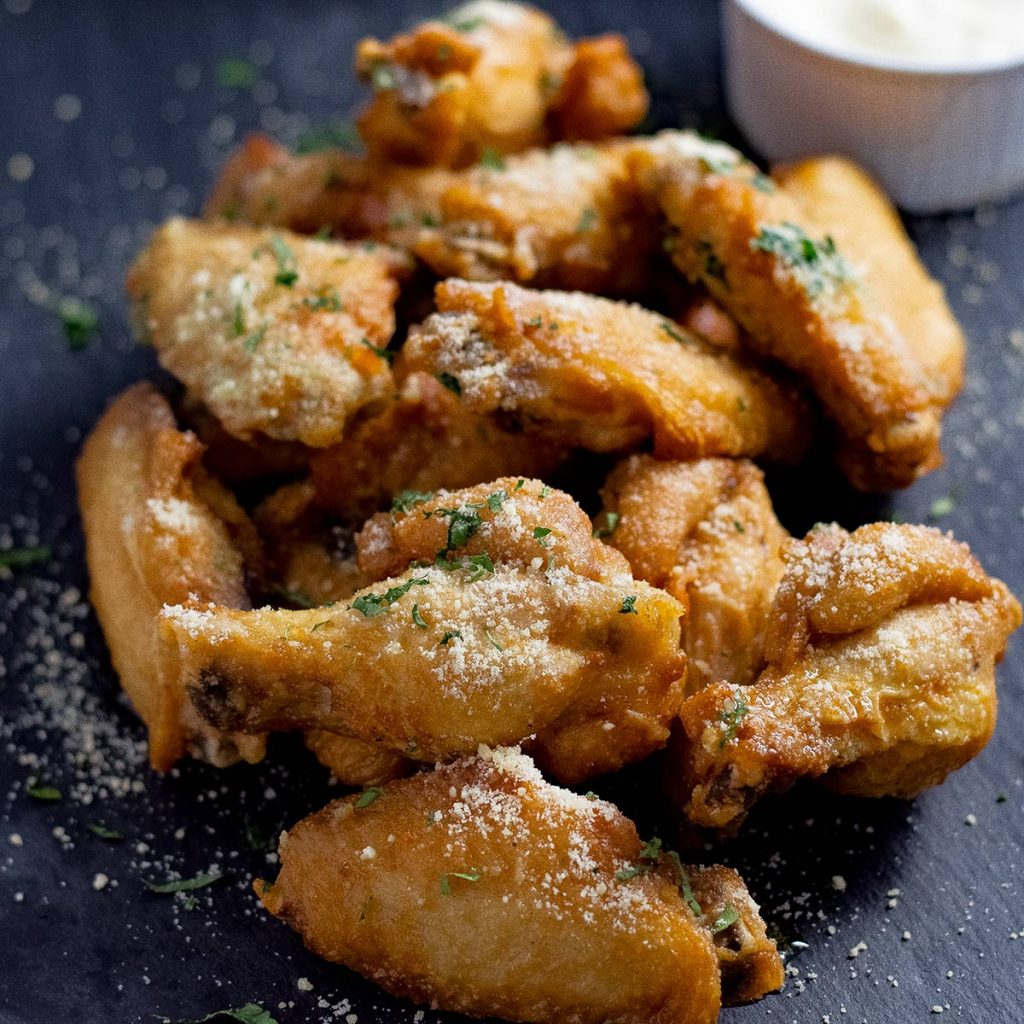 These delicious Keto Parmesan Chicken Wings are crunchy and garlicky. They are an ideal appetizer for game night, lunch or dinner.
Keto Spinach Quiche With Low-Carb Crust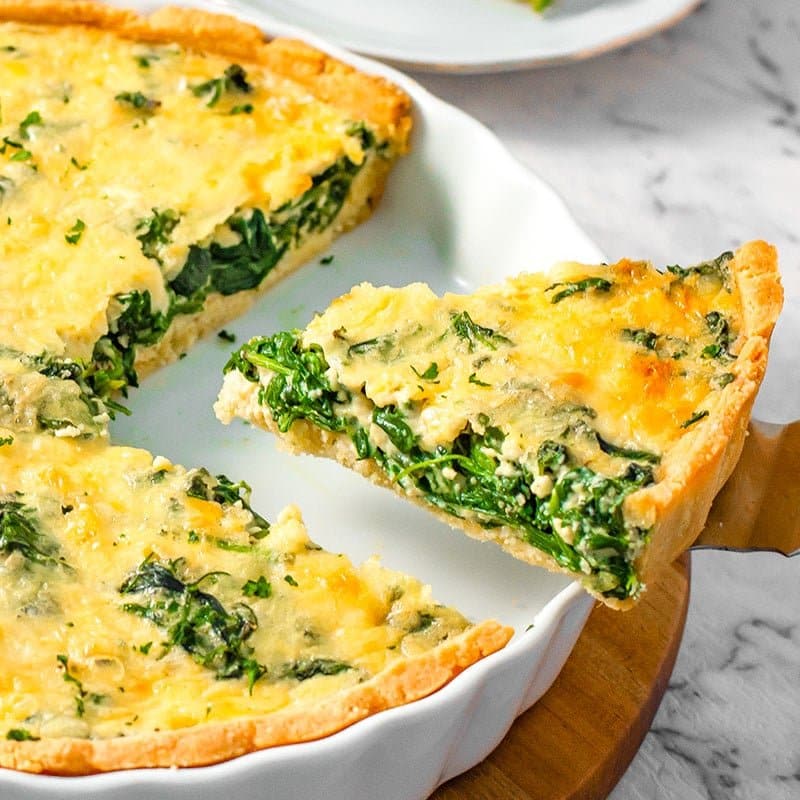 This Keto Spinach Quiche is super creamy and suitable for vegetarians. It's a delicious and super nutritious meal ideal for lunch or dinner.
Keto Sloppy Joe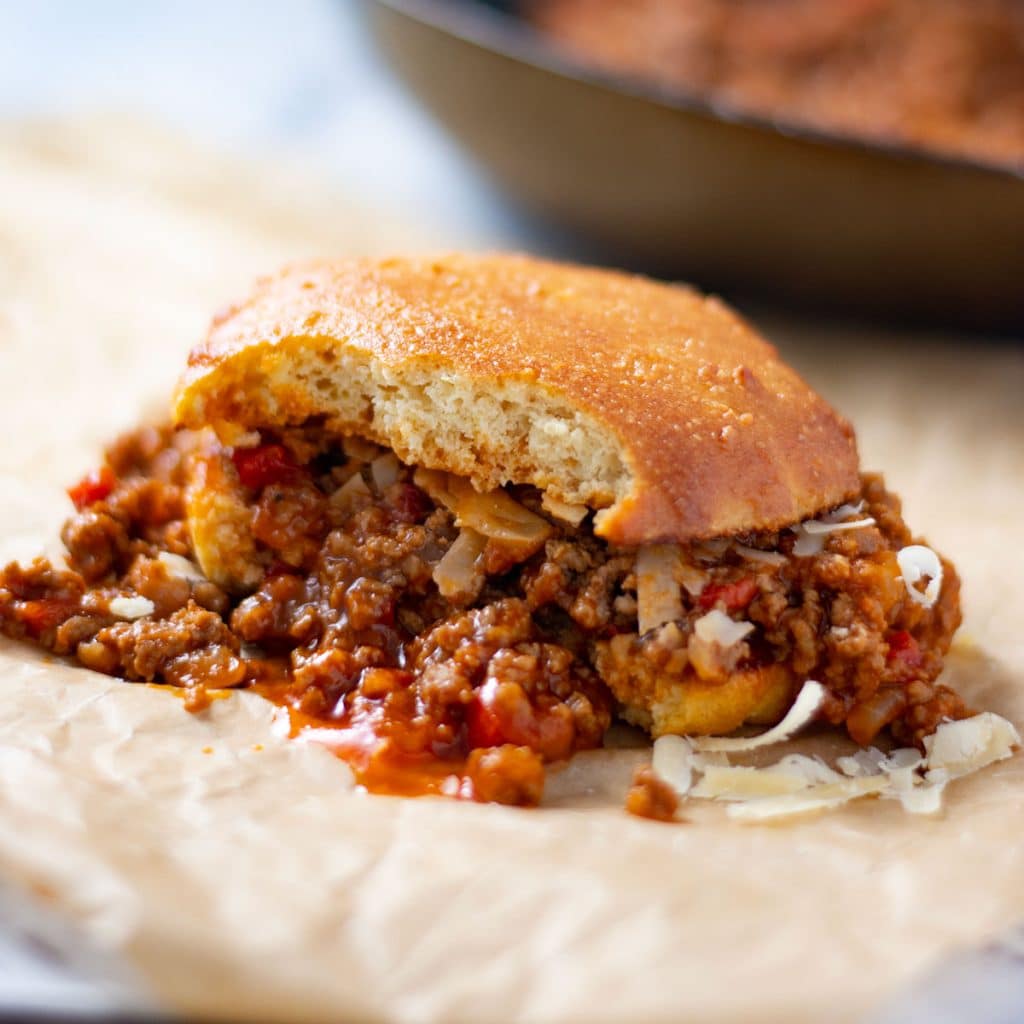 This Keto Sloppy Joes Recipe perfectly balances sweet, salty, and tangy. It is a classic American sandwich perfect for a low-carb lunch, and the ground beef mixture is easy on the budget.
Keto Mac N Cheese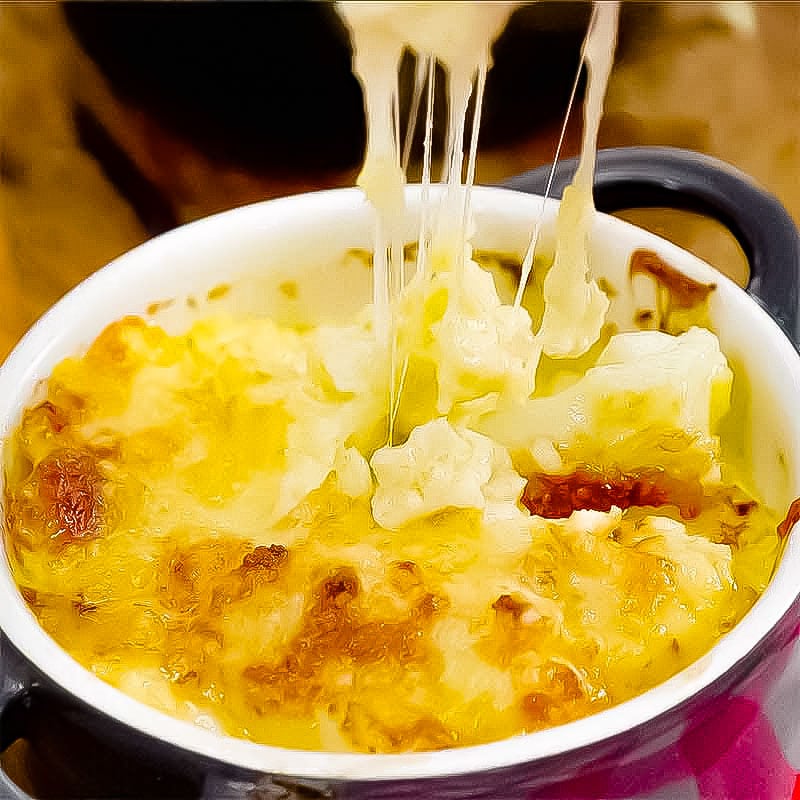 This Keto Mac and Cheese recipe is one of the easiest and tastiest low-carb meals you can cook on a budget.