Indulge in the ultimate low-carb, gluten-free, and keto-friendly bread recipes with our collection of easy-to-make rolls, loaves, and buns. Whether you're craving a warm slice of keto bread for breakfast, a satisfying sandwich for lunch, or a delicious dinner roll, we've got you covered. Say goodbye to carb-heavy bread and try our delicious, healthy alternatives that won't compromise on taste or texture. Check out our selection of the best keto bread recipes below.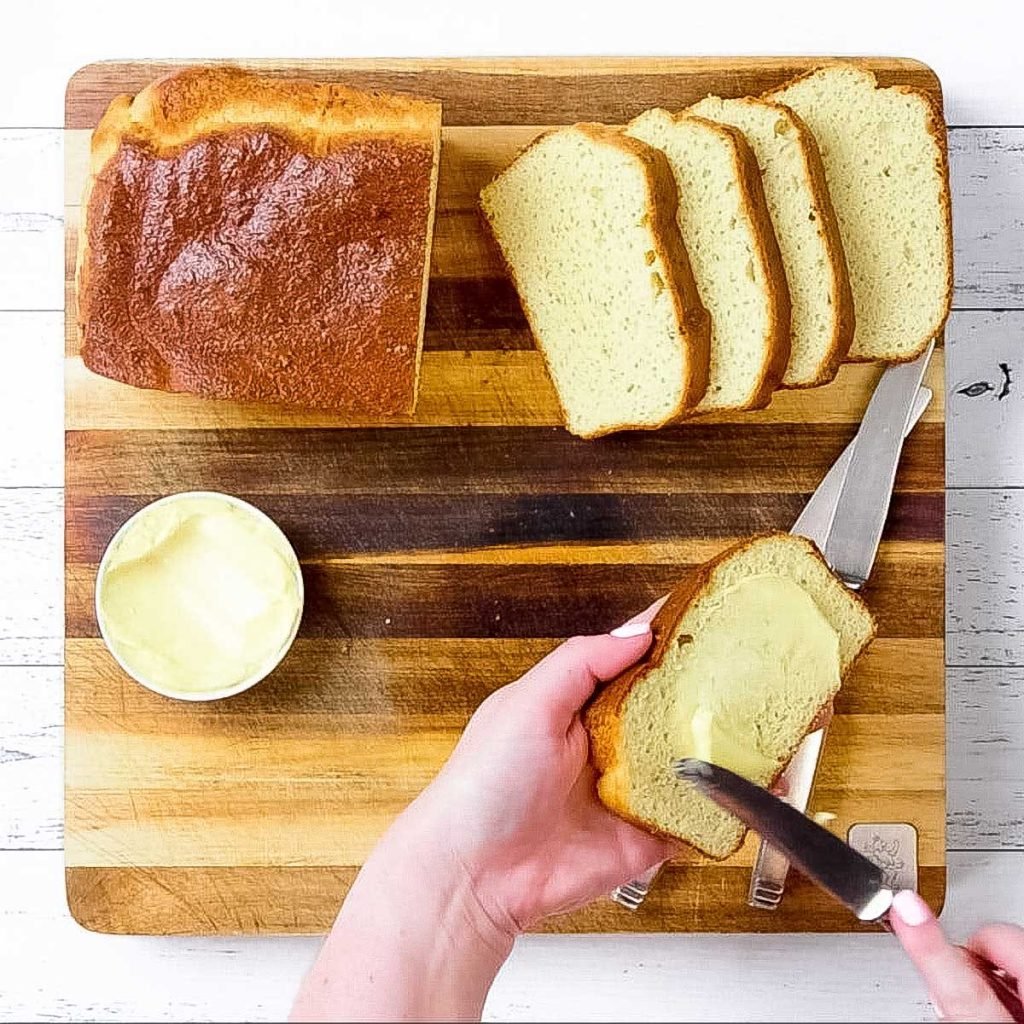 Recipe List
We have a variety of other keto bread recipes for different menus, such as:
Scroll down the page for images of our other Keto bread recipes, or follow the link to the recipe below.
Keto Pull Apart Bread – Cheesy Garlic & Herb
This cheesy garlic and herb keto bread has quickly become a soft and doughy favorite.
Bake this and put it in the middle of the table. It won't last long.
Keto Garlic Knots Bread Recipe
These little Keto Garlic Knots are an excellent replacement for dinner rolls to serve alongside your main meal.
They also go well with the soup.
A sweet and delicious Keto cinnamon Loaf that's perfect with tea or coffee.
Ultra low-carb of course, make this loaf for your friends, keto or not they'll love it.
Keto Baked Lemon Poppy Seed Loaf
A delicious take on the famous Starbucks recipe, except we bake it keto style.
This means keto-friendly flour and natural sugar substitutes it's very low-carb.
A very handy keto bread recipe to have on hand for fans of various Mexican, Mediterranian, and Middle Eastern cuisines.
Try our Keto Donor Kebabs where we use this delicious recipe as the wrap.
The perfect entertainer recipe, these Keto Scones are a winner for tea parties or functions.
Make these in a batch and share them with your low-carb friends.
Moist and very tasty with cheese and bacon.
This keto-baked bread is the perfect accompaniment to soups and stews.
Look at these baked Keto Bagels. Not only are they delicious, they present just like a real bakery bagel.
Use them to make the Keto Reuben Bagel below – YUM!
That Keto bagel recipe has so many possibilities. Master it, and it will be as versatile as the following baked bread rolls recipe.
This keto-baked recipe is very similar to our keto bread above.
The difference is that the buns are baked in a baking tin, with slightly different ingredient portions to suit their volume.
The perfect example of how to use our keto burger bread rolls with our Mexican-style chicken burger.
Baked Keto Cheese and Bacon Bread Rolls
What's more delicious, baked straight from the oven, than one of our favorite low-carb baked recipes that are these cheesy beauties?
Baked keto rolls are an excellent replacement for hamburger buns.
Such a sweet and aromatic dessert, yet we use no sugar or flour. Perfect served with morning tea when friends arrive.
An excellent side to soups, this low-carb baked focaccia brings out a touch of gourmet dining.
But where can you find a low-carb version of this baked keto focaccia? Nowhere that we know of, so time to bake your own.
We couldn't leave our original and favorite keto baking recipe out of the list.
Baked fresh from the oven served with a knob of butter is heaven. They also work well if cooked in batches and frozen. Simply microwave until soft and serve immediately.
Keto Biscuits (Like Scones for those outside the US)
Delicious little Keto Biscuits are a bread-like recipe, much like a scone, common outside of the US.
If you want something to smother your keto bread with, look at our Flavored Compound Butter Recipes.