These warm and hearty keto fall recipes are easy to make with delicious low-carb ingredients that you can find at the grocery store. Whether for lunch, dinner, or meal prep, there's a dish for everybody.
Keto Lamb Stew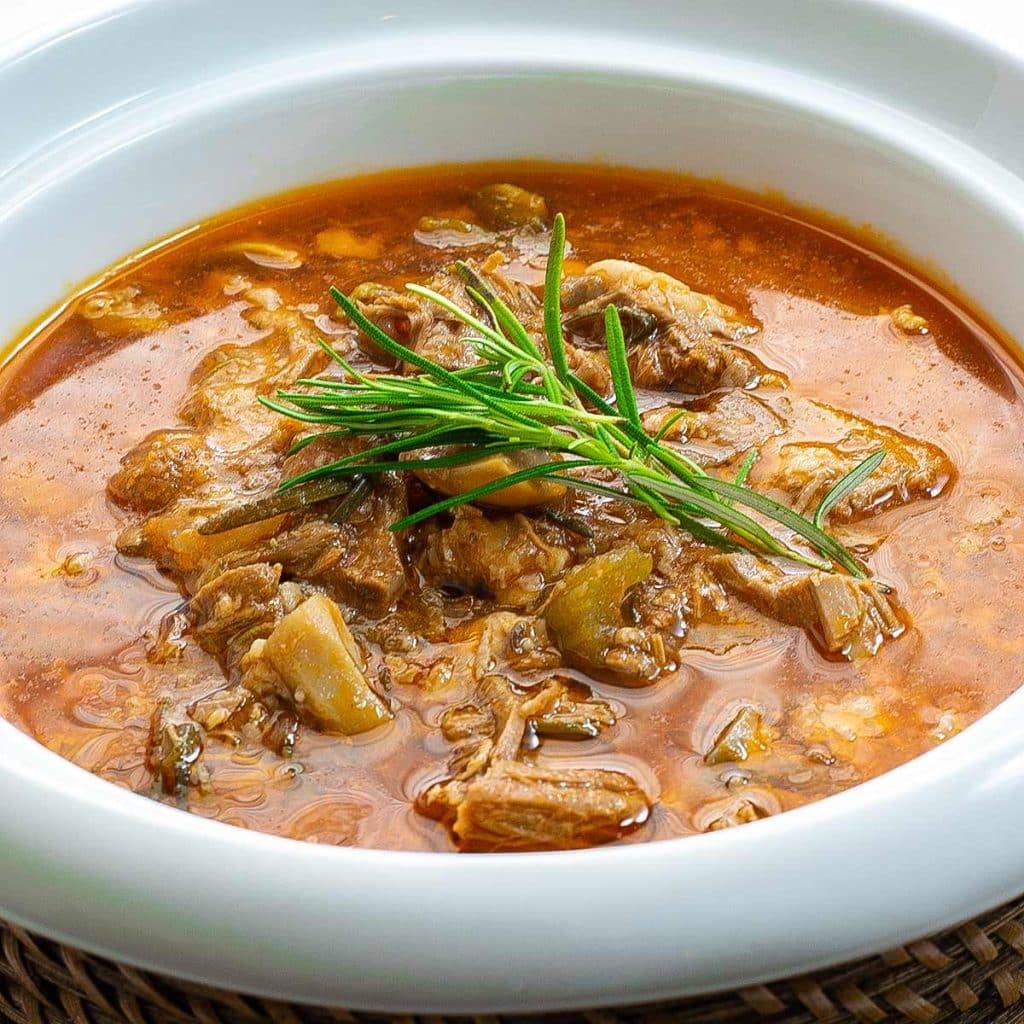 Stews are a great way of turning cheap cuts of meat into tender and tasty low-carb meals that can be made in bulk on a budget and are perfect for meal prep. We made this tender & hearty keto lamb stew recipe in the pressure cooker, but it's also easy to make in a slow cooker or instant pot; instructions are below.
Keto Stuffed Zucchini Boats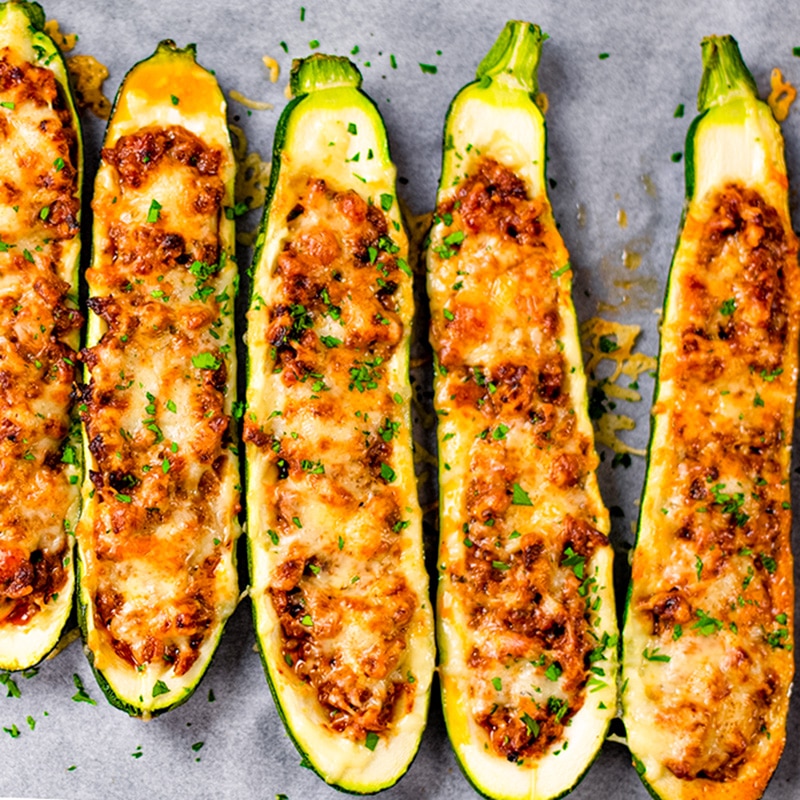 These keto zucchini boats stuffed with ground beef bolognese sauce and cheddar cheese is a delicious low-carb dish that goes well as a meal or side.
Pizza Stuffed Mushrooms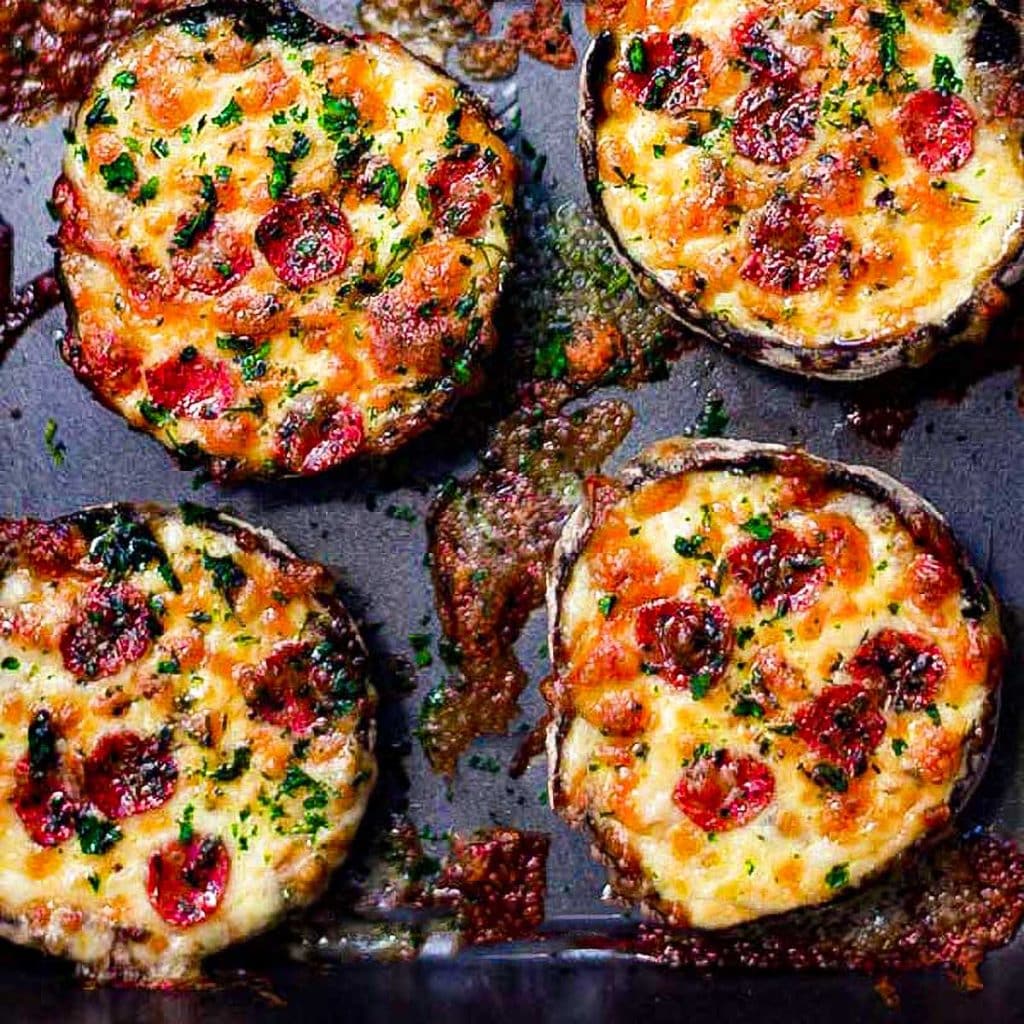 These pizza-stuffed portobello mushrooms are easy to make and ready in 10 minutes, perfect for a quick and healthy low-carb lunch, dinner, or keto snack.
Keto Pork Belly Bites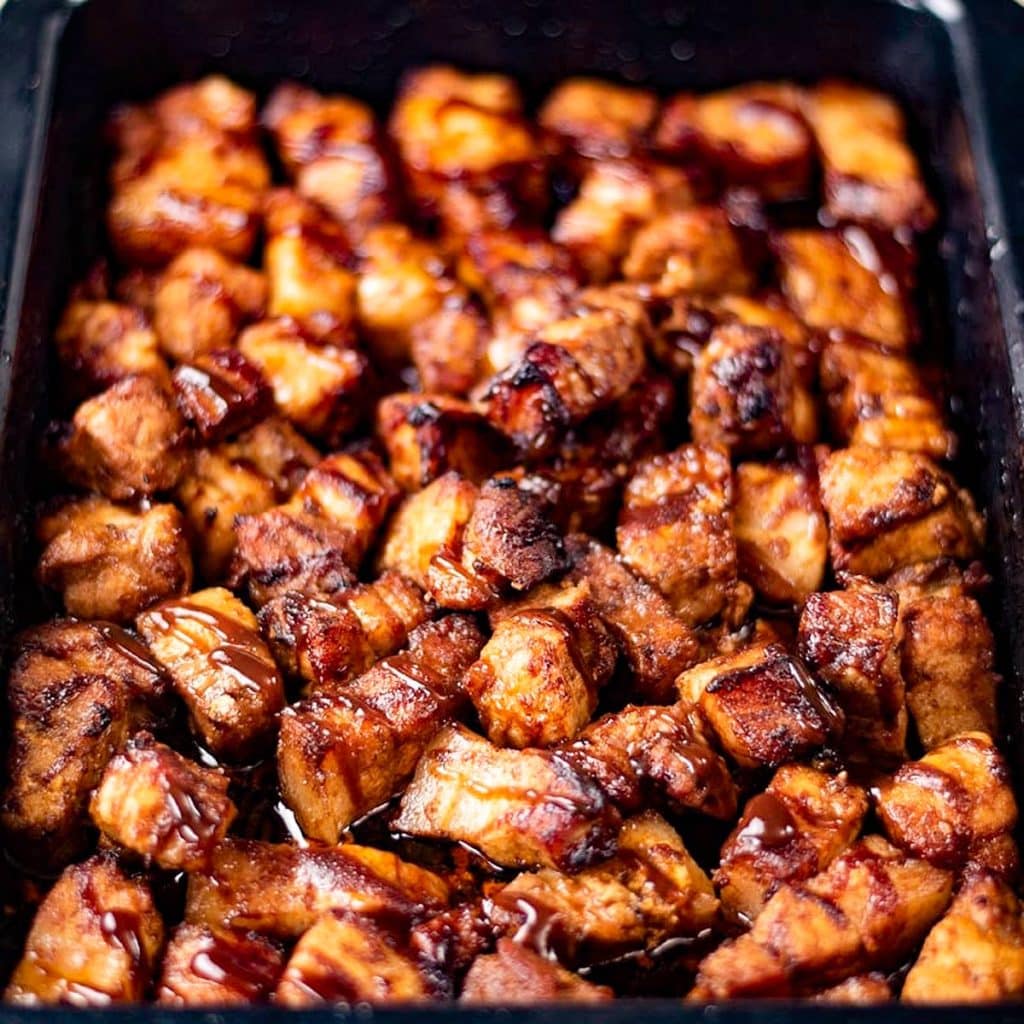 This juicy and sweet keto pork belly bites recipe is one of our favorite ways to enjoy this delicious cut of meat.
Keto Beef Stroganoff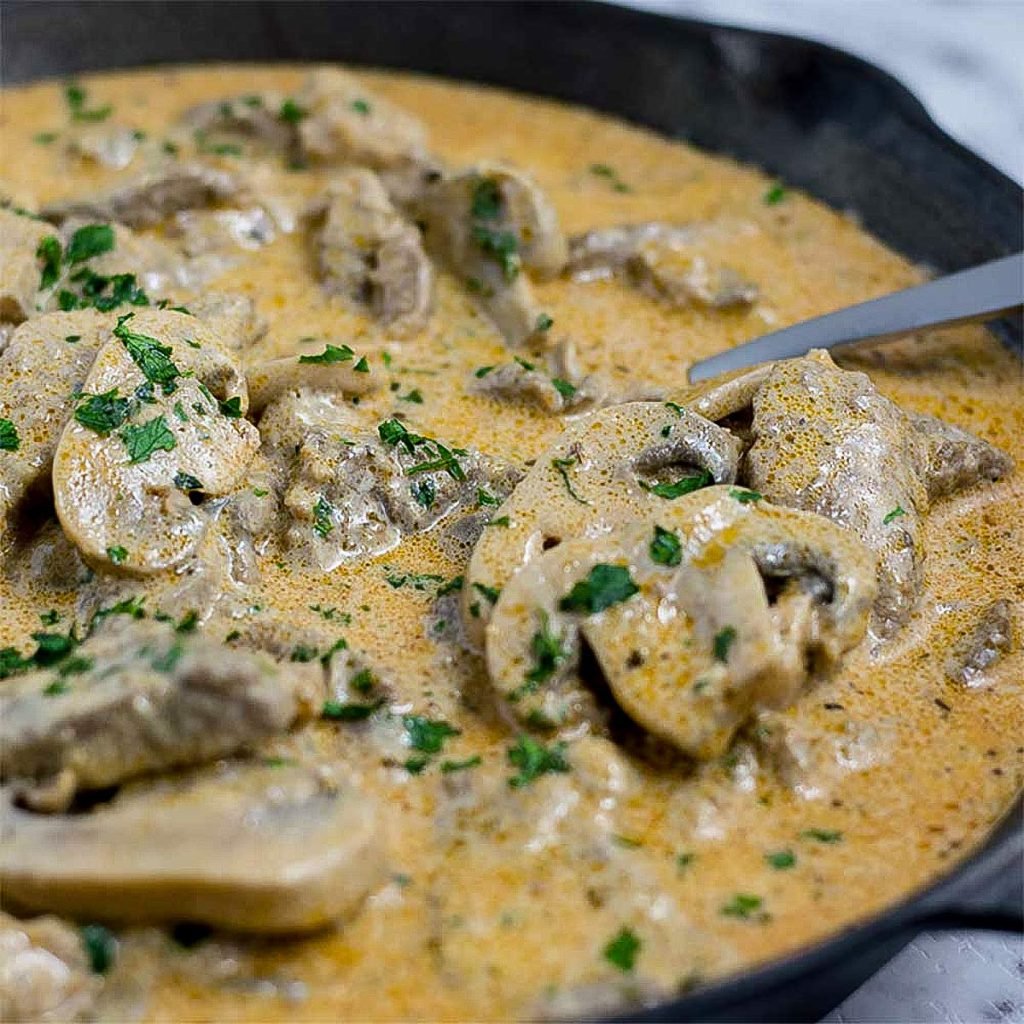 This keto beef stroganoff recipe is a low-carb version of the classic Russian stew with added fat, making it extra creamy and tasty with just 2g carbs per serve.
Keto Meatloaf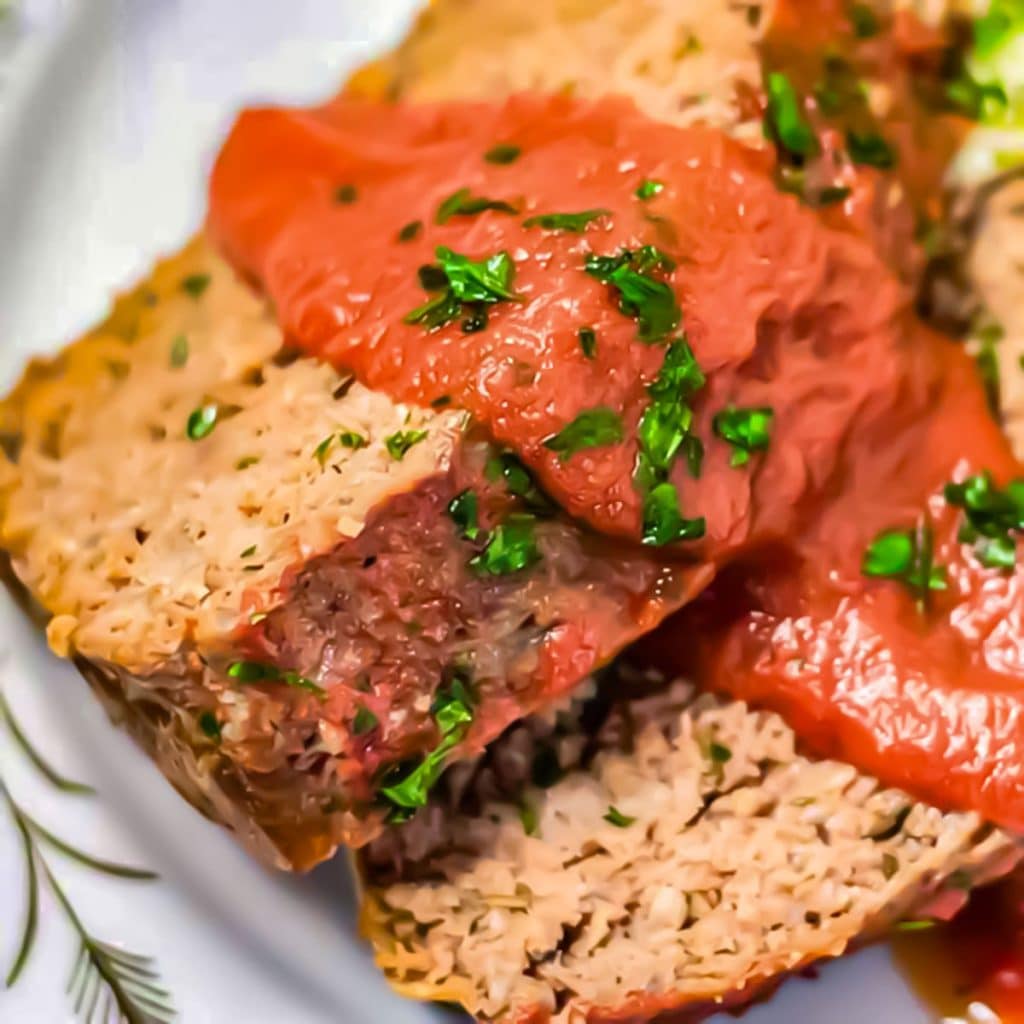 This keto meatloaf recipe is a budget-friendly ground beef recipe that's very moist and juicy, perfect for low-carb and gluten-free diets.
Keto Chicken Parmesan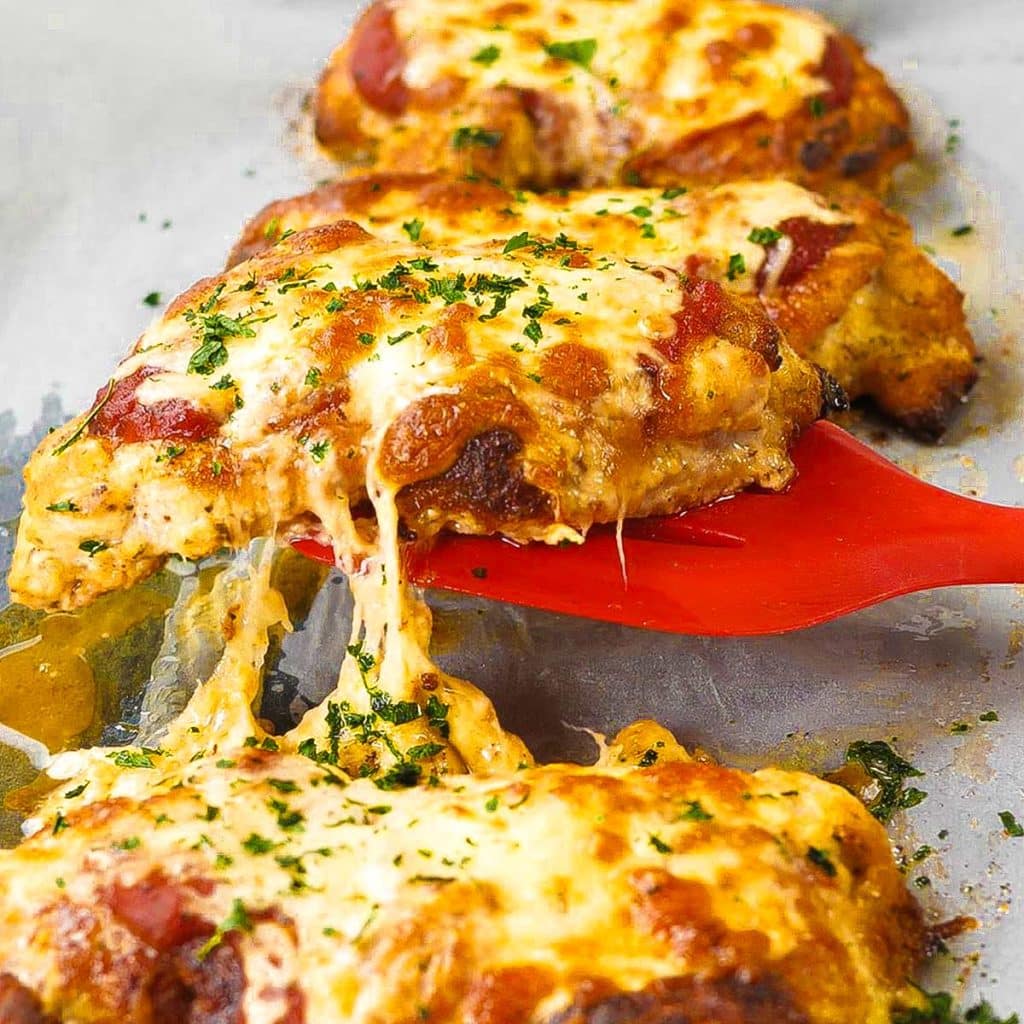 This keto chicken parmesan recipe, aka parmigiana, makes a delicious low-carb dinner to feed the family, super cheesy and full of flavor.
Keto Tandoori Chicken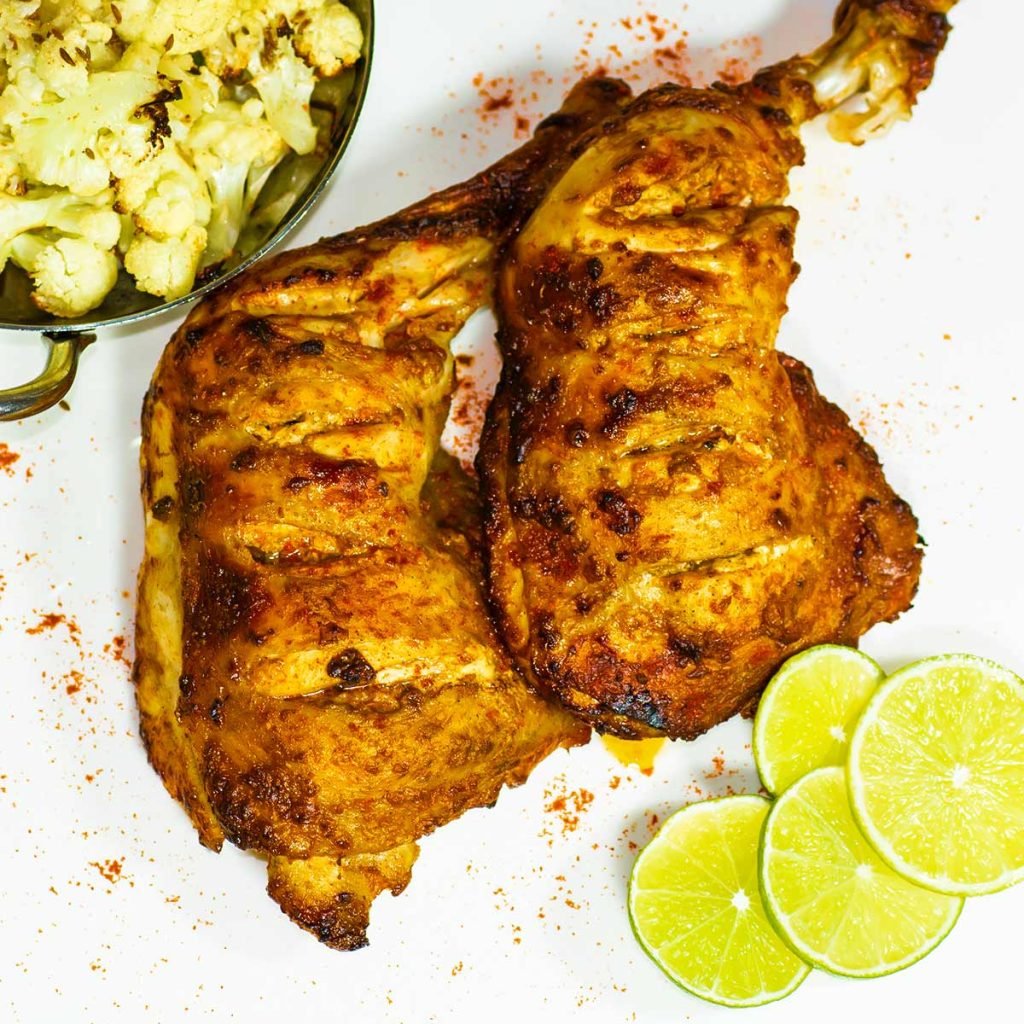 Tandoori chicken is a hugely popular Indian dish loved all around the World, and this Keto tandoori chicken recipe is just as tasty but low carb.
Keto Pepper Pork Stew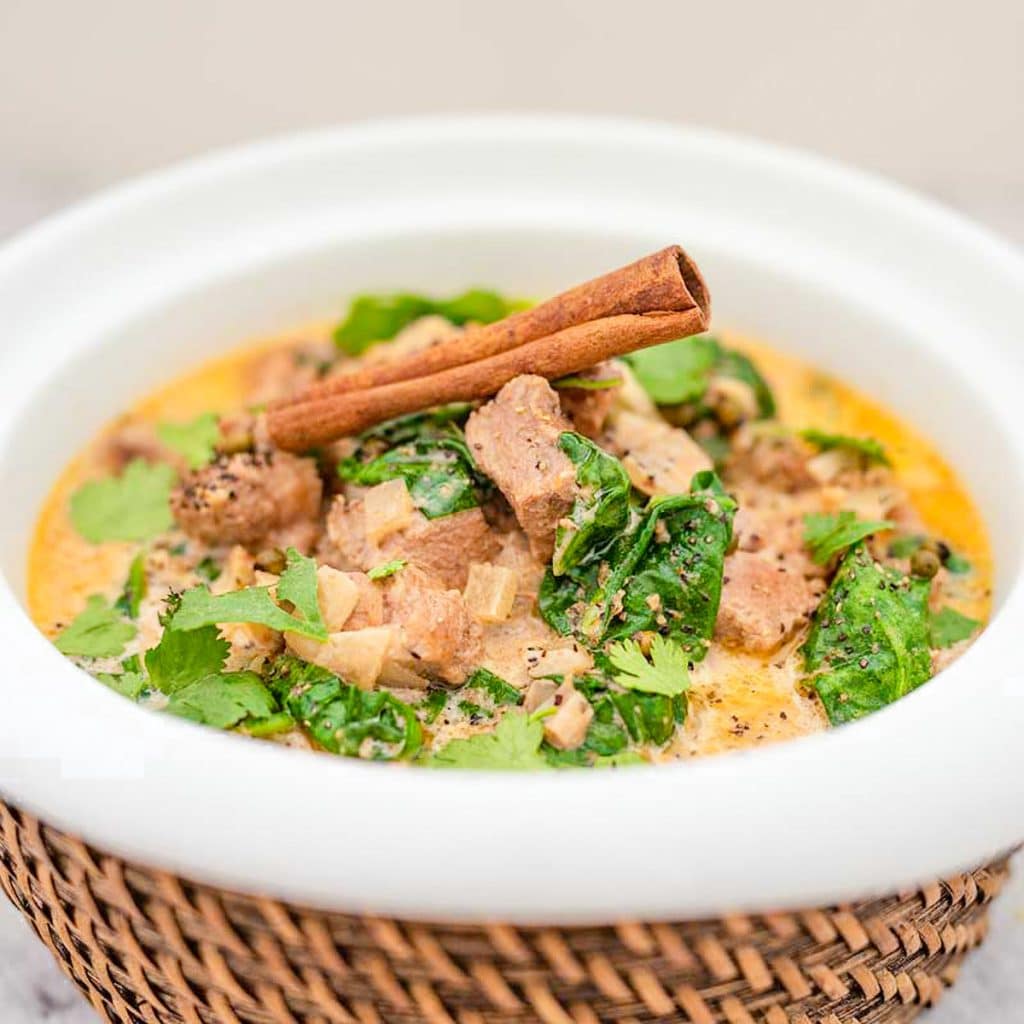 This keto pepper pork stew is an easy slow cooker dish with a punch of flavor. It's creamy, delicious, and great for warming up in cooler weather.
Keto Beef Stew Curry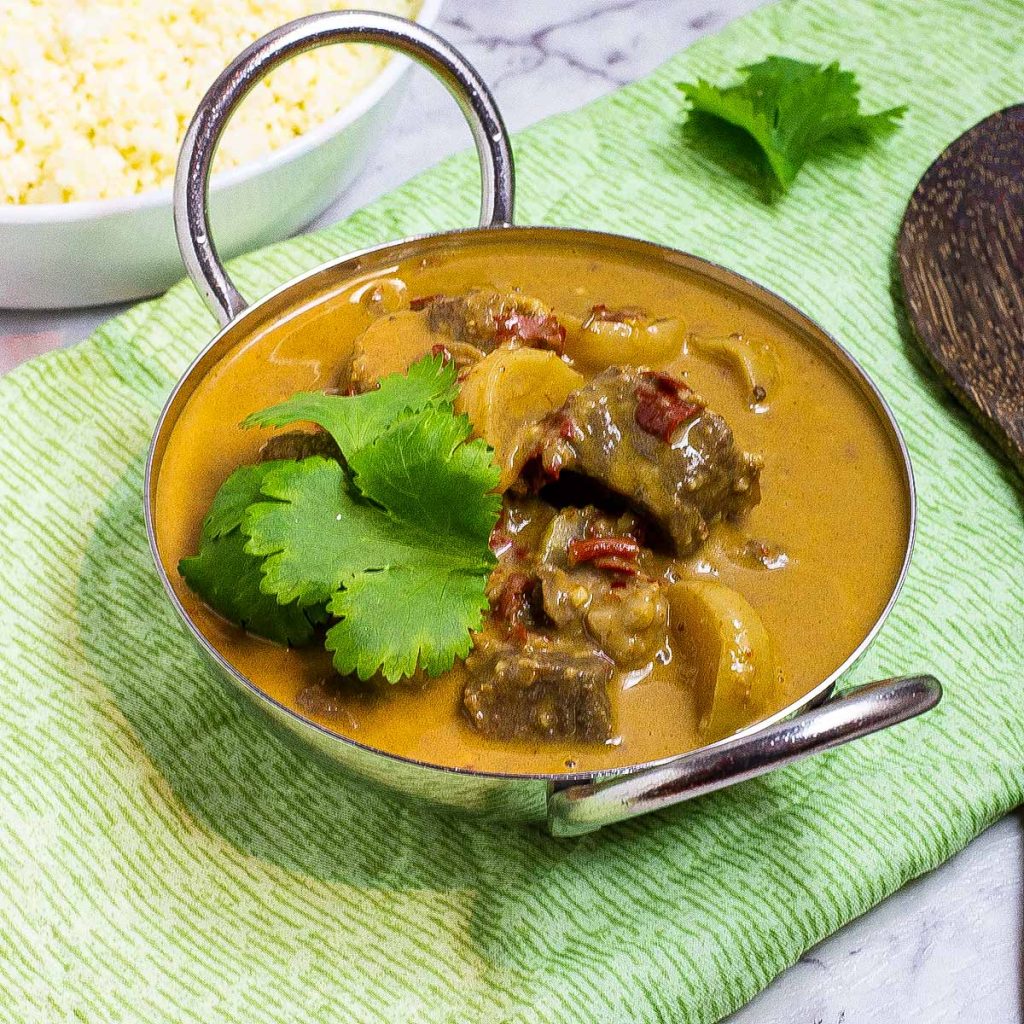 Our low-carb Thai beef stew is based on beef massaman curry. It is a rich and mild curry infused with the exotic flavors of Thailand.
Keto Garlic Chicken Thighs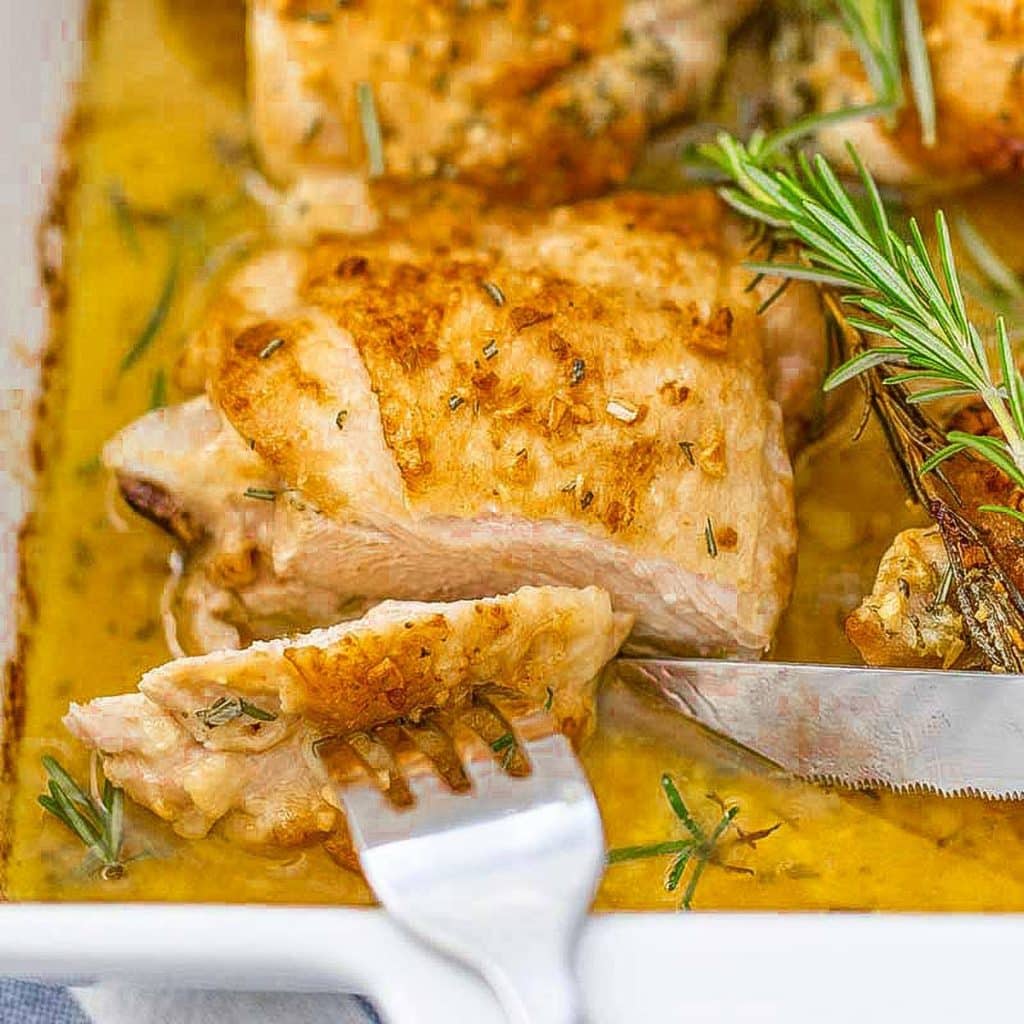 This delicious crispy garlic chicken thighs recipe is a delightful midweek dinner. It's juicy, tender, quick, and easy to bake in one pan in the oven.
Beef Short Ribs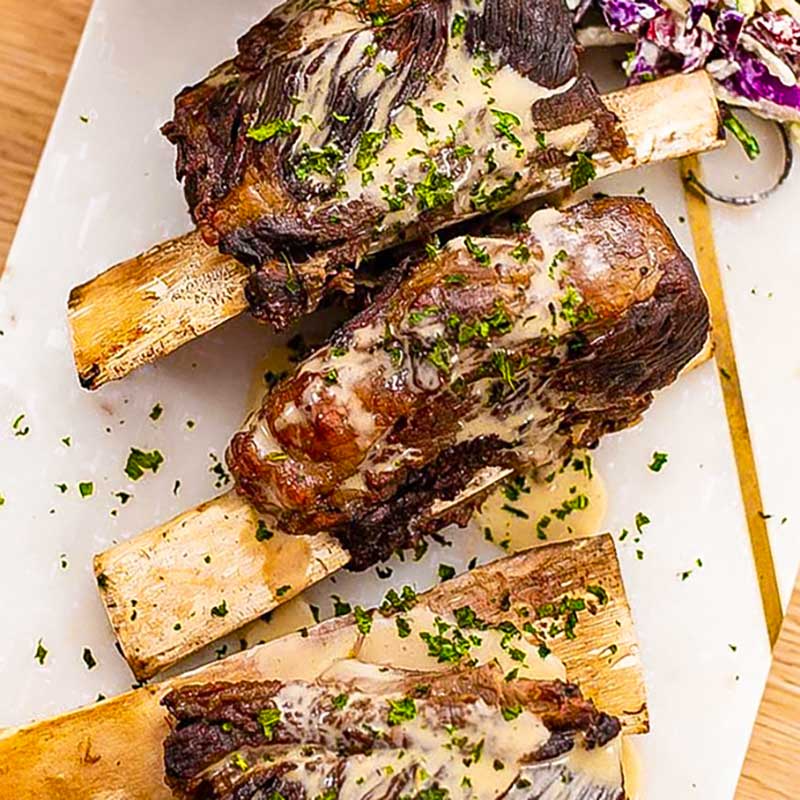 This Instant Pot beef short ribs recipe is super tender. The meat falls off the bone. These short ribs can also be in a regular pressure cooker.
Keto Beef & Broccoli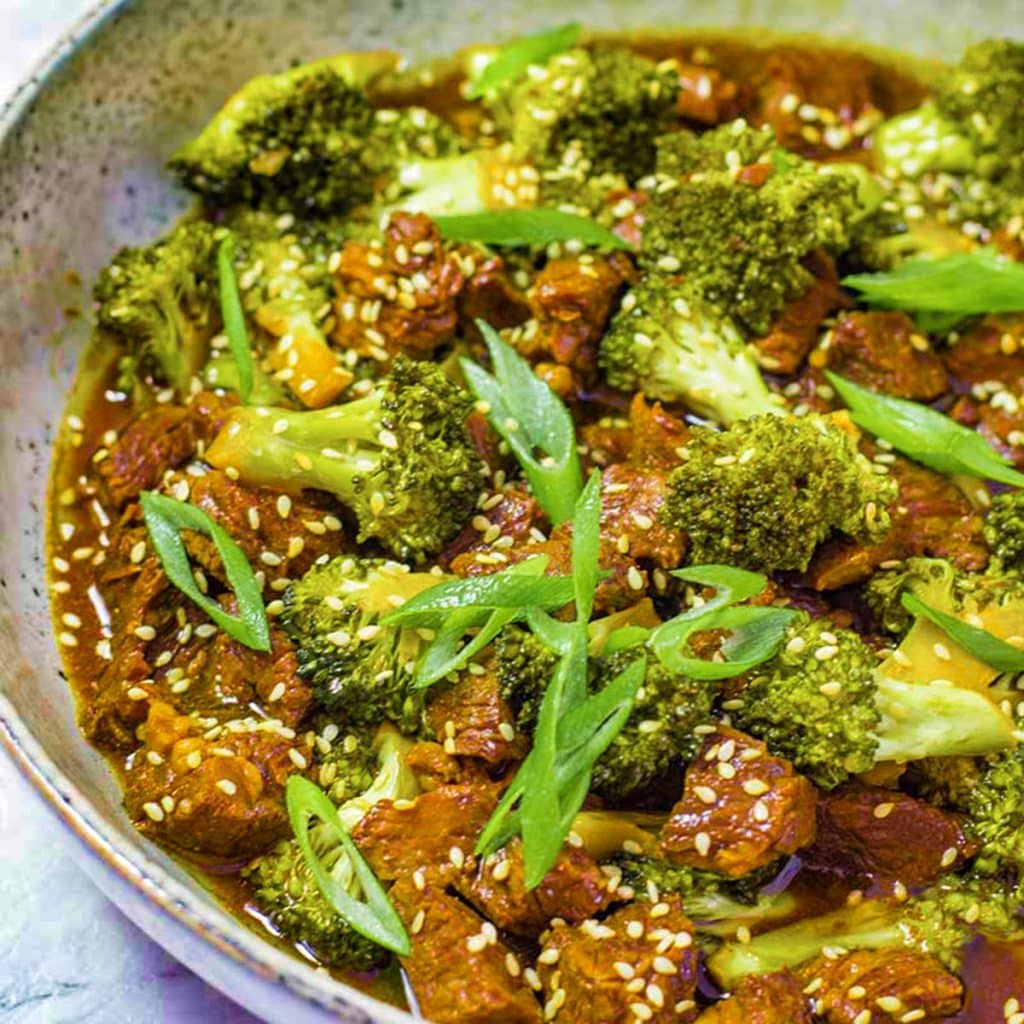 This tender keto beef and broccoli recipe is like having a takeout dinner in the comfort of your own home.
Keto Mongolian Beef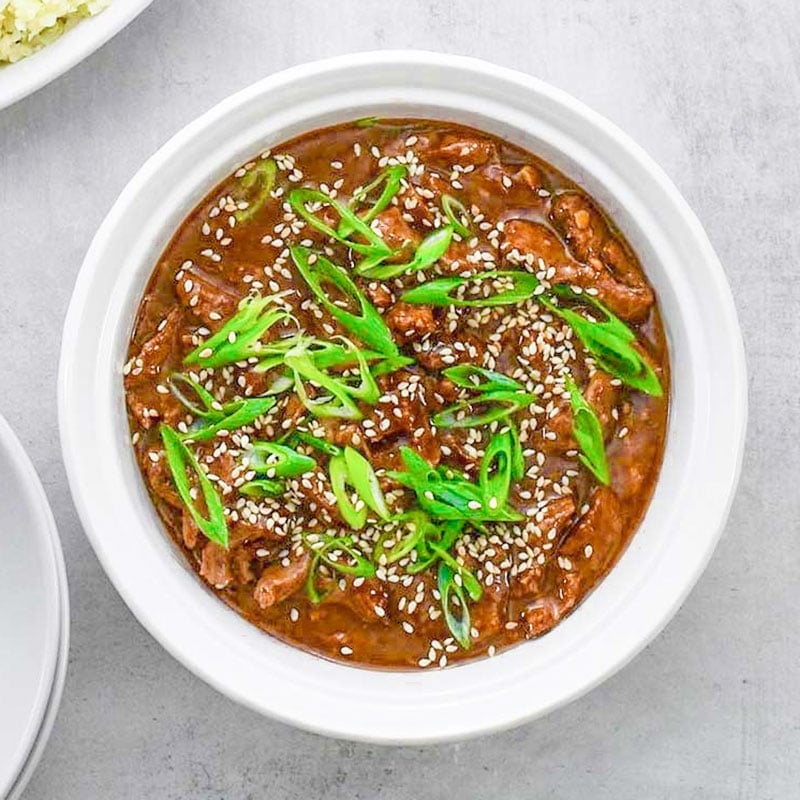 This keto Mongolian beef is one delicious Instant Pot recipe that can also be made in a regular pressure cooker or slow pressure cooker! It's easy to make a low-carb dinner dish that tastes as good as any Chinese takeout.
Homemade Corned Beef with Low-Carb Mustard Sauce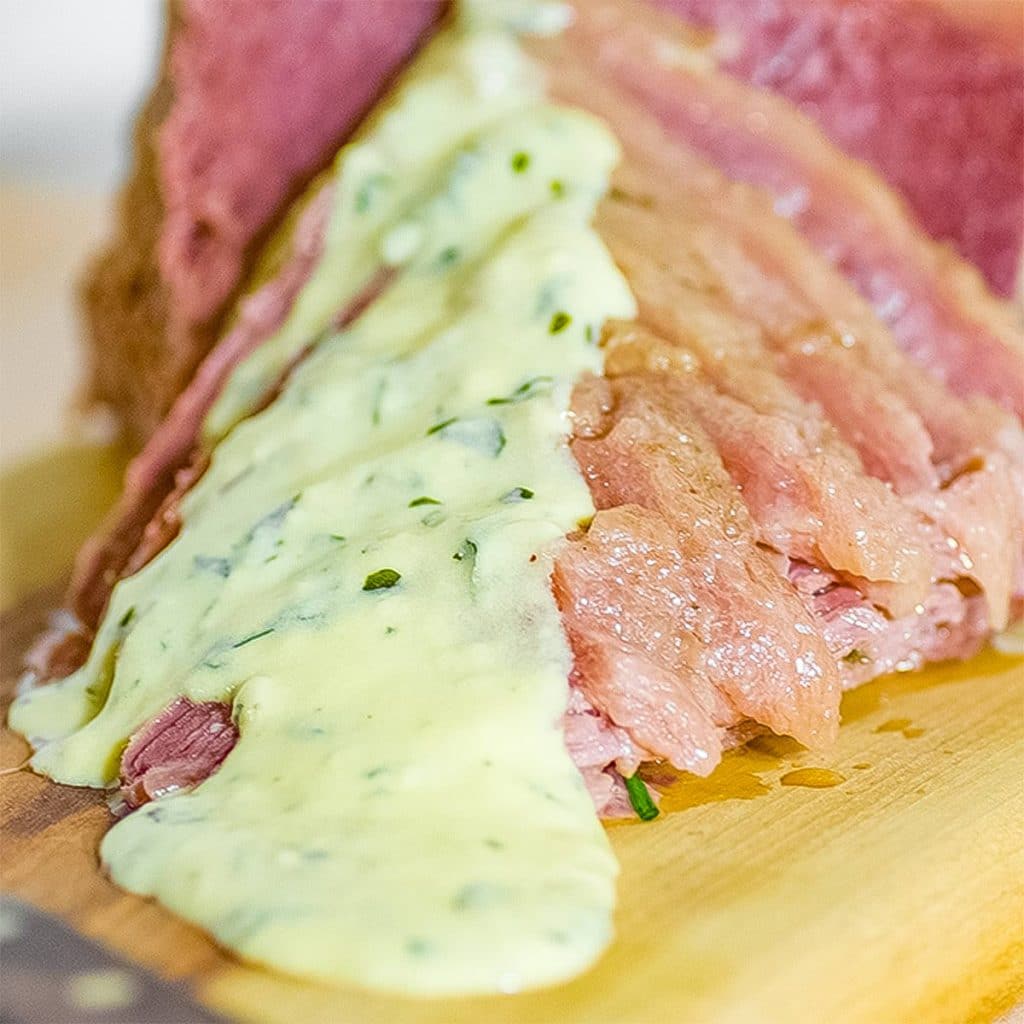 Who doesn't love corned beef? This corned beef recipe has a delicious mustard sauce to add fat and make it keto. A delicious low-carb dinner or hot lunch.
Keto Schnitzel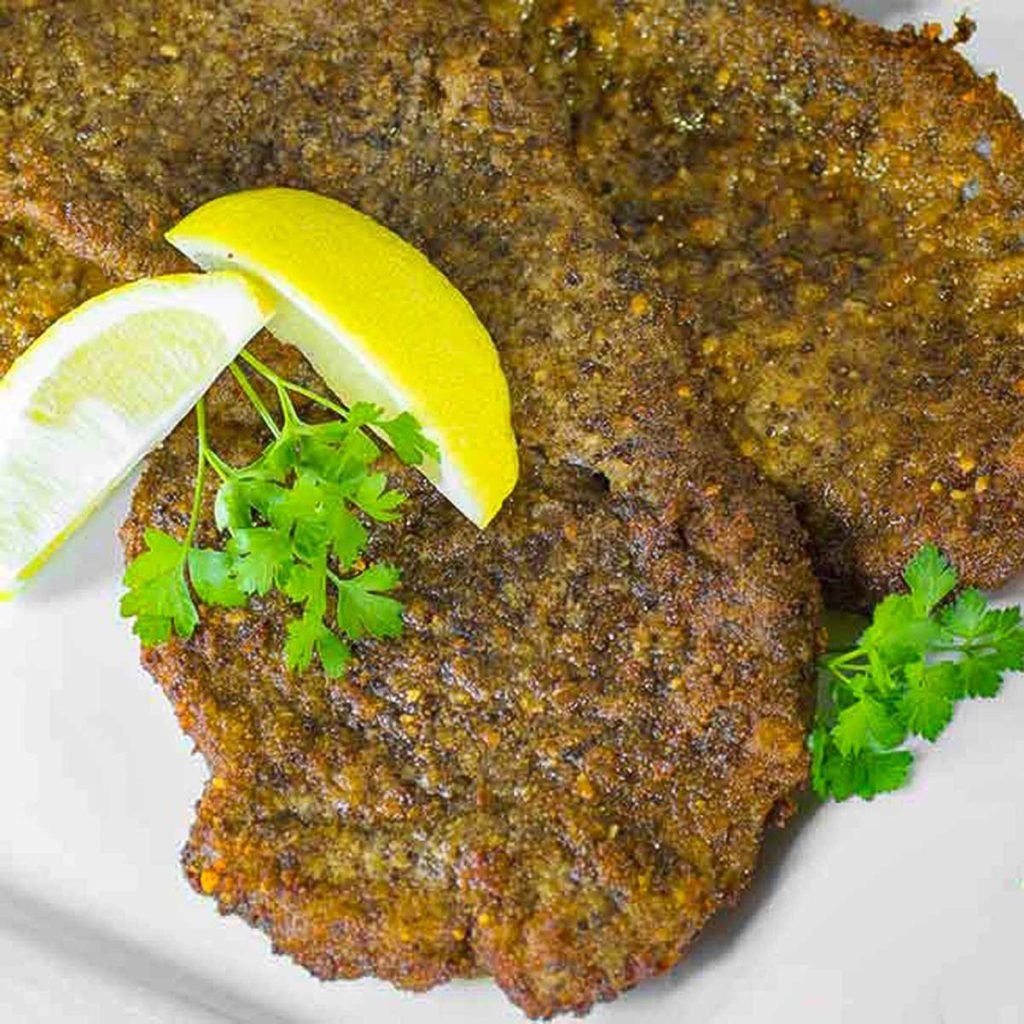 This keto schnitzel recipe is a quick meal perfect for a mid-week dinner or a hearty lunch made with a low-carb breading that is delicious and easy to make.
Keto Cottage Pie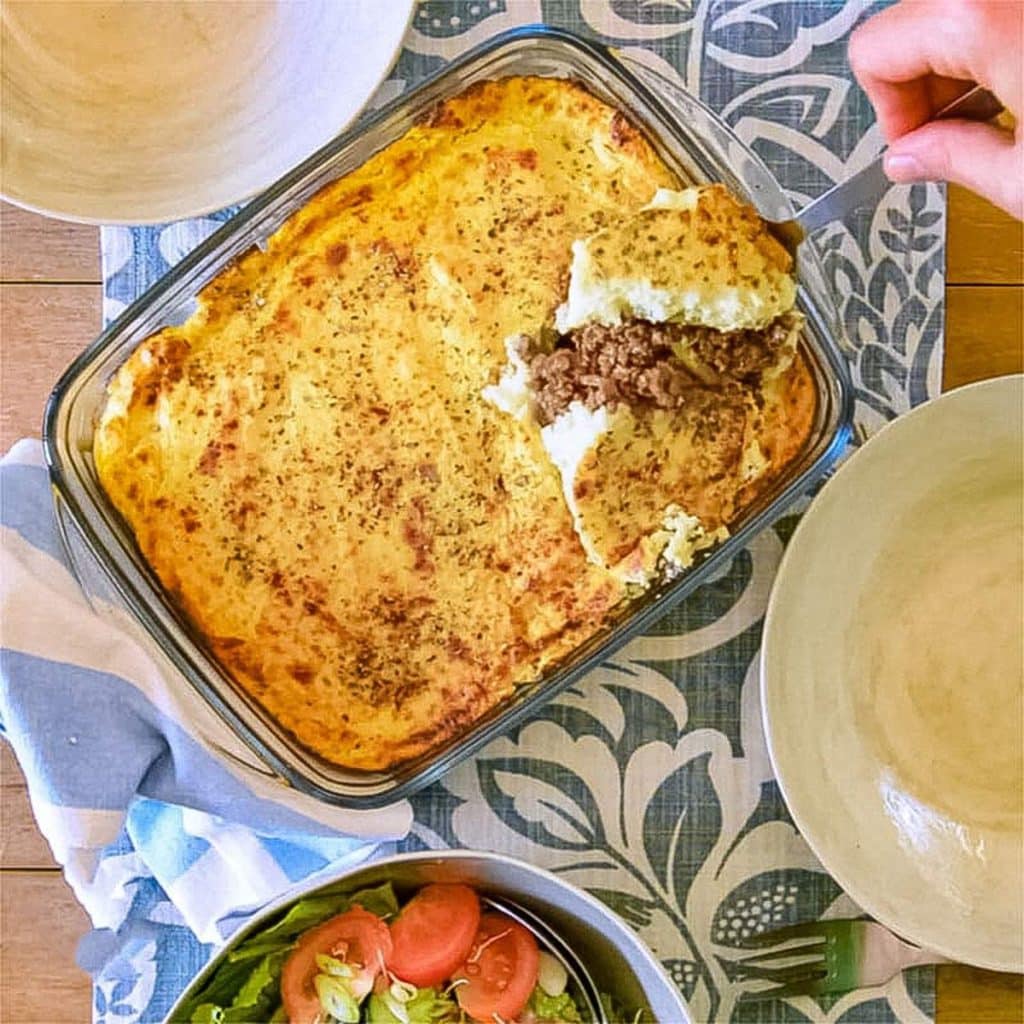 This keto cottage pie recipe is topped with buttery cauliflower mash and tastes even better reheated for lunch or dinner the next day.
Chicken & Feta Cheese Meatballs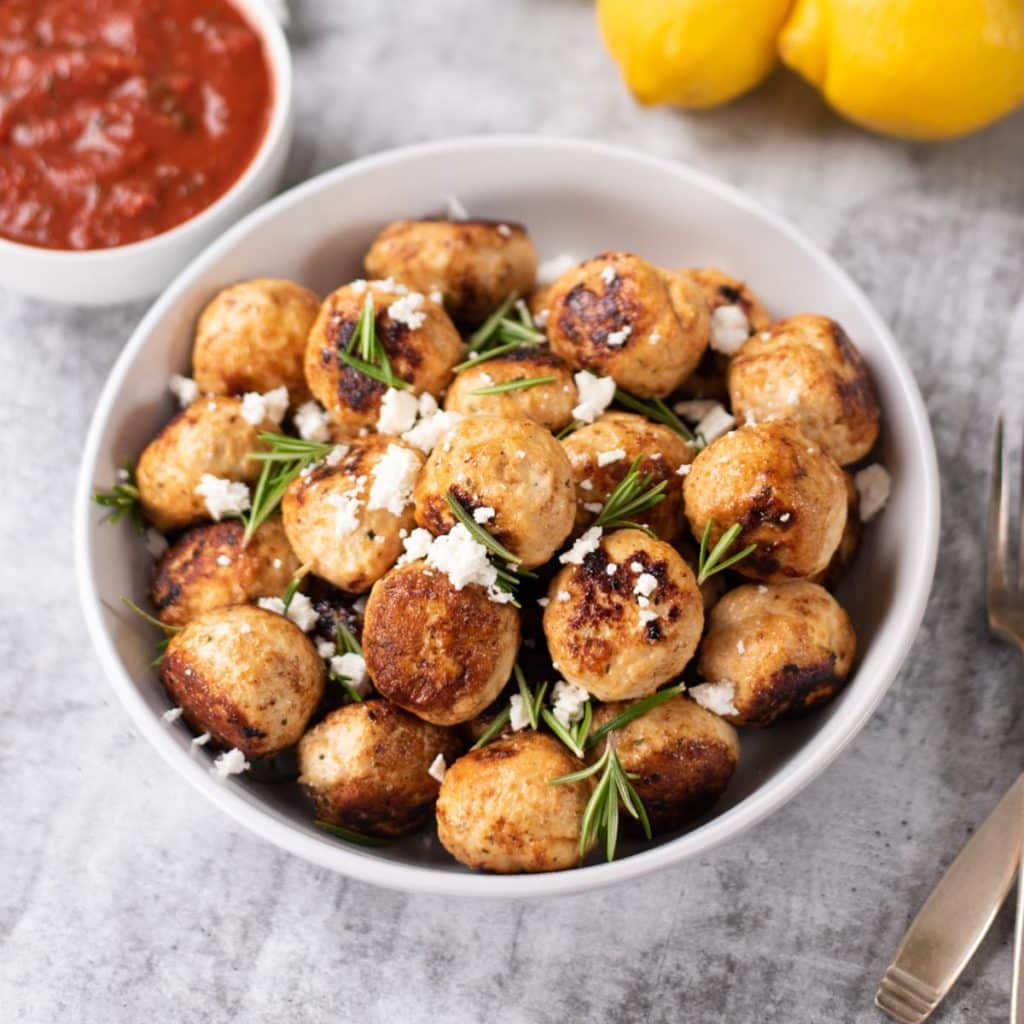 This chicken and feta cheese meatballs recipe is a versatile recipe that can be served with your favorite sauce, added to various sides, or even served as an appetizer, and it's very low-carb and keto-friendly, too.
Keto Cauliflower Cheese Mash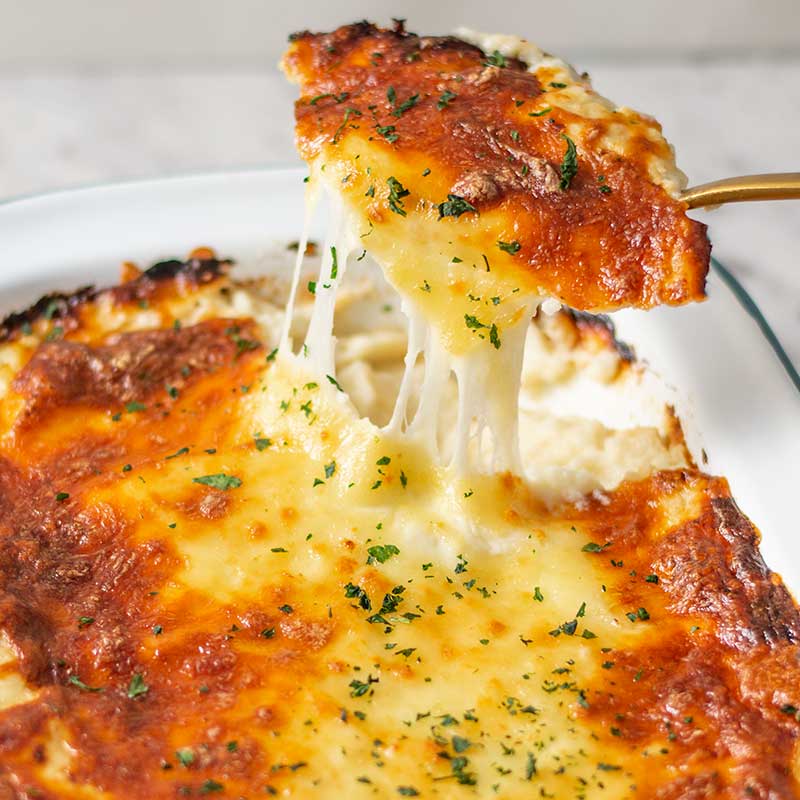 This delicious cheesy cauliflower mash is a super easy side dish recipe that is ultra low-carb, making it perfect to go with many keto meals.
Keto Lasagna – Moussaka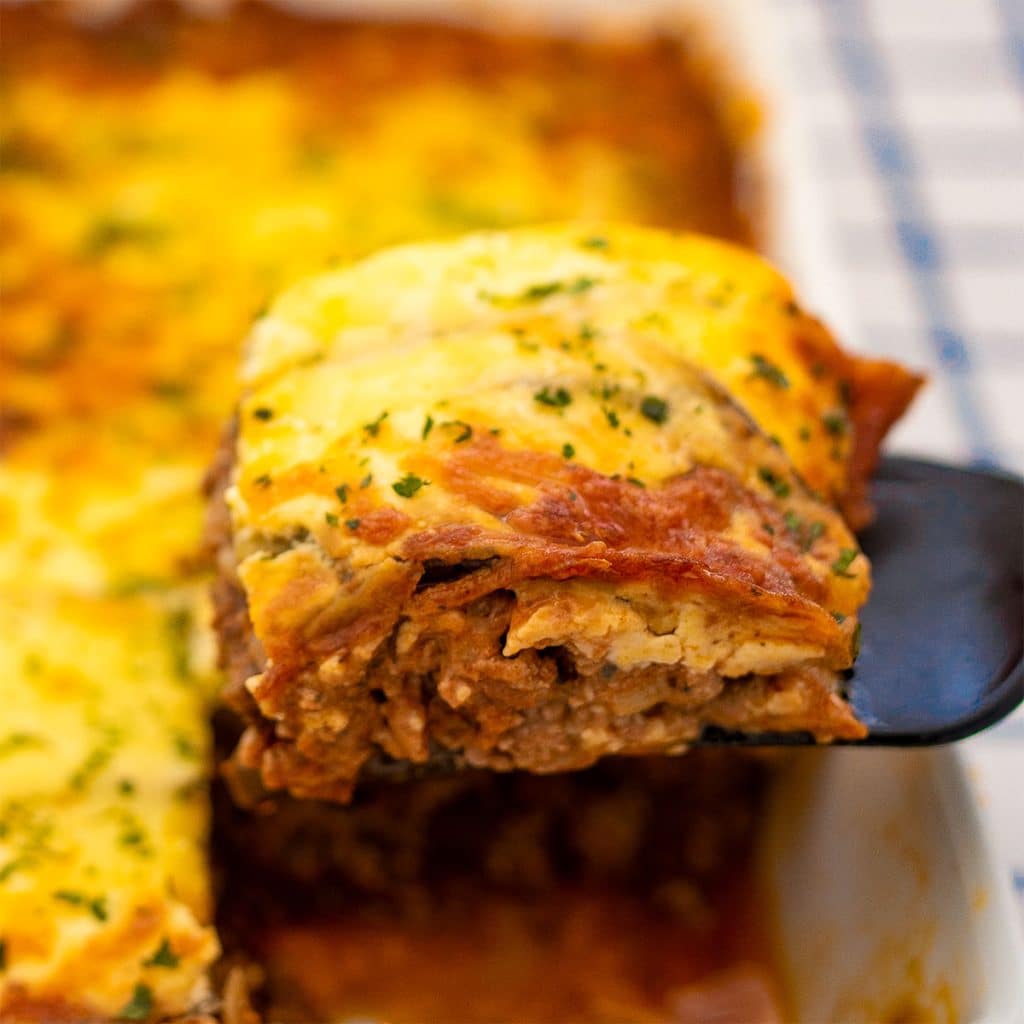 This keto lasagna, aka moussaka recipe, is a low-carb take on the classic Greek eggplant lasagna. It's a rich, meaty, cheesy, low-carb dish that everyone will love with no pasta added. This recipe is perfect for meal prep and very easy to make.
Keto Creamed Spinach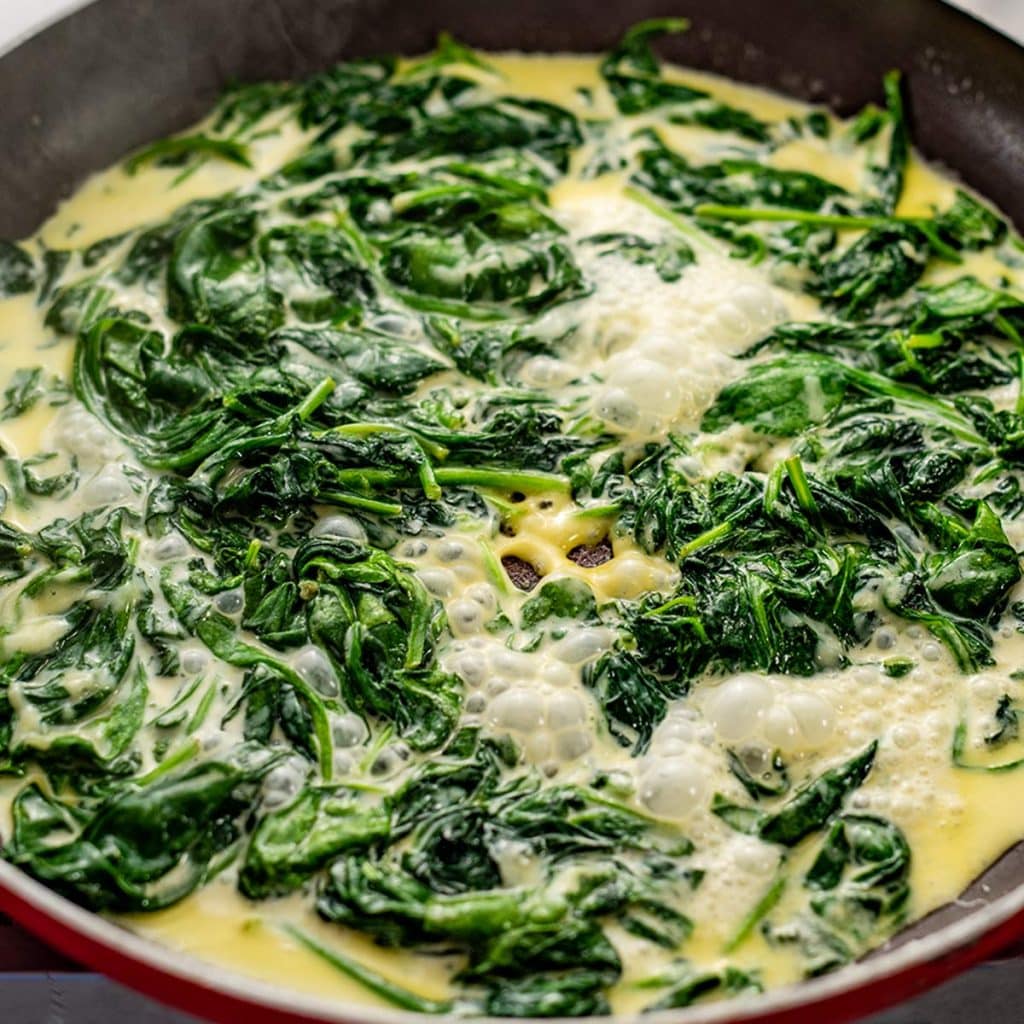 This Keto creamed spinach is a quick and easy side dish that goes perfectly with grilled steak or as a dish on its own. Spinach is loaded with potassium and is excellent for getting those essential electrolytes.