We utilize many simple ingredients to make a variety of keto soup recipes that keep them low-carb, filling, and nutritious. There are creamy soups, meaty soups, and soups loaded with essential electrolytes. Soup is an excellent way to make healthy meals in bulk on a budget to have on hand when hunger strikes.
Keto Chicken Noodle Soup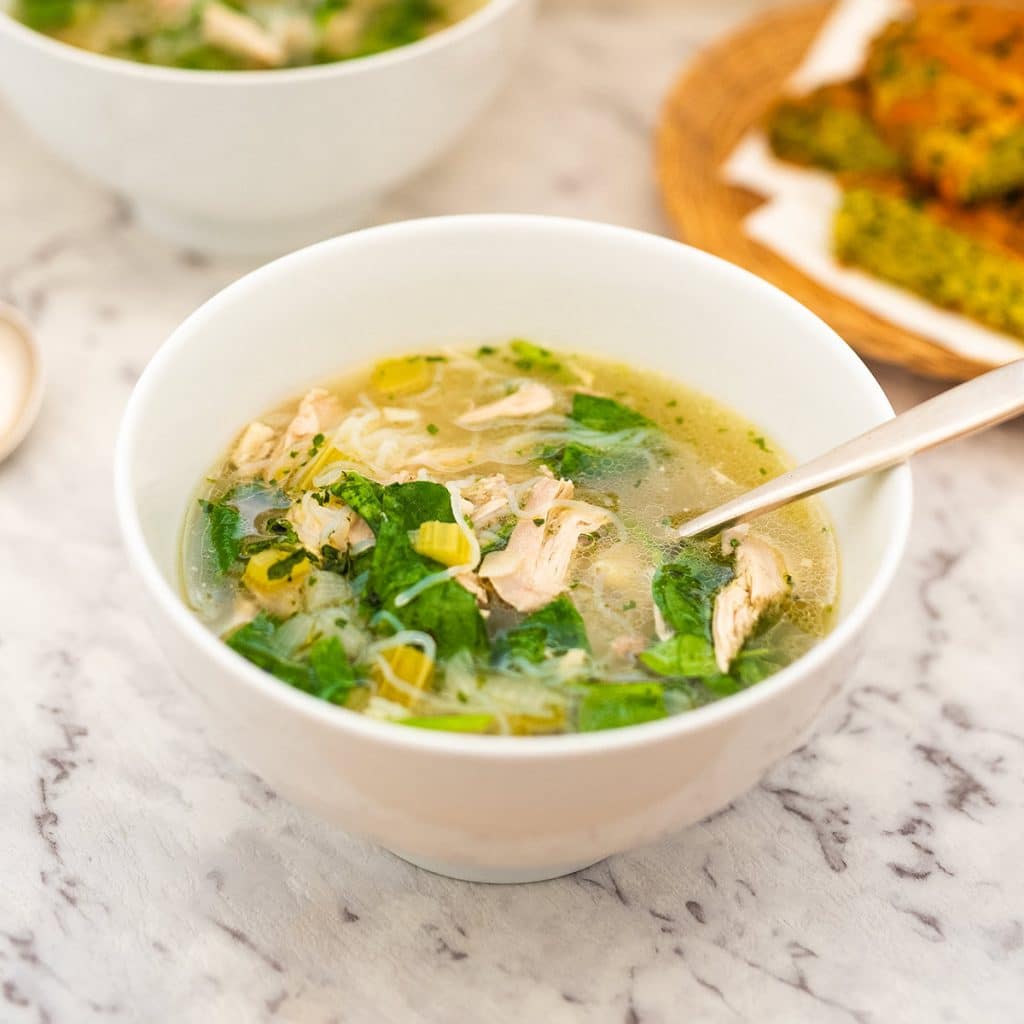 This easy keto chicken noodle soup is one the healthiest and most nutritious Soups you can make on a Keto Diet. This soup is a comforting broth loaded with chicken, vegetables, and shirataki noodles.
Keto Cream of Mushroom Soup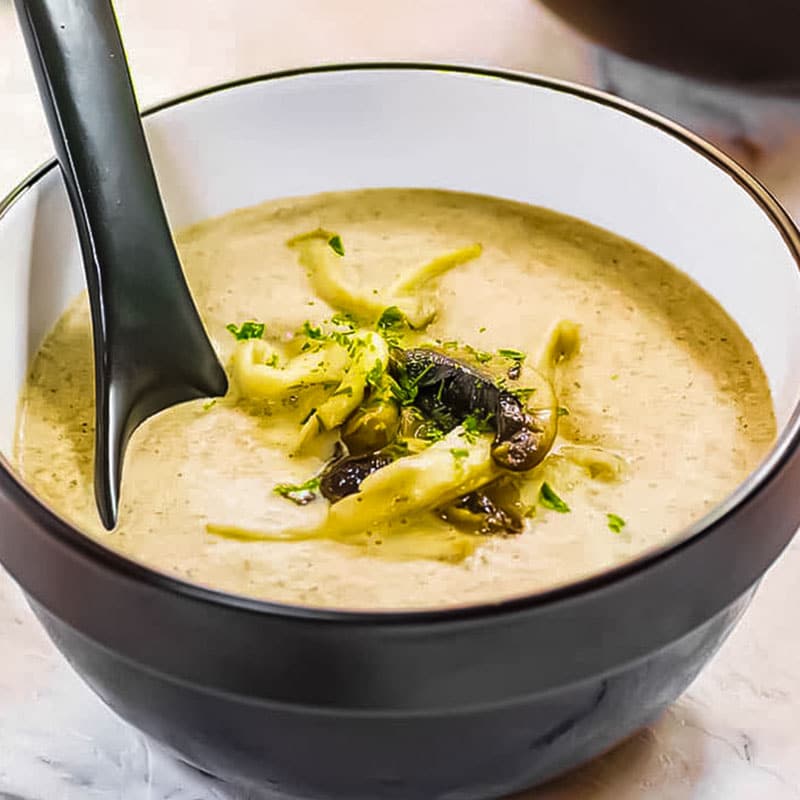 This keto cream of mushroom soup recipe is a thick, filling, low-carb meal that you can make fast and affordably.
Lamb Bone Broth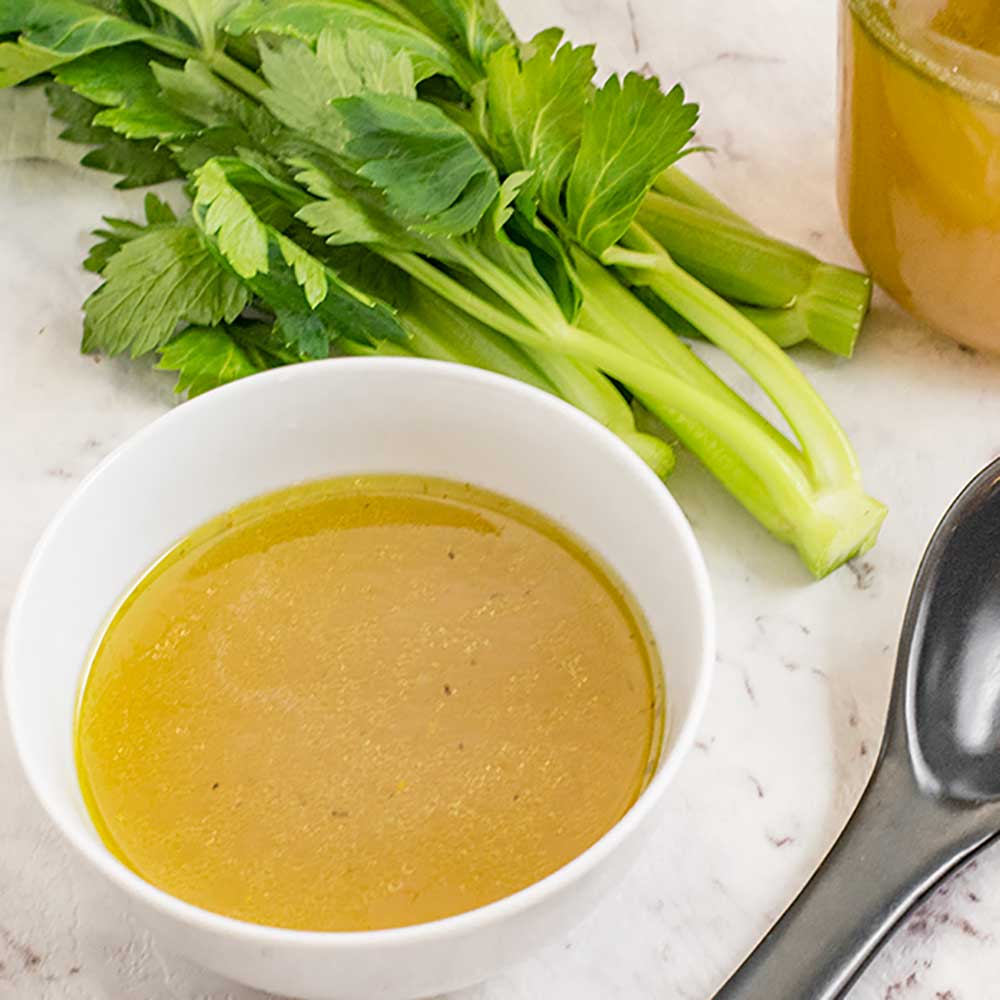 You can make homemade lamb bone broth with simple ingredients or leftover bones from the butcher. Bone broth is healthy and nutritious and you can also use it as a healthy stock in soups.
Keto Cream Of Chicken Soup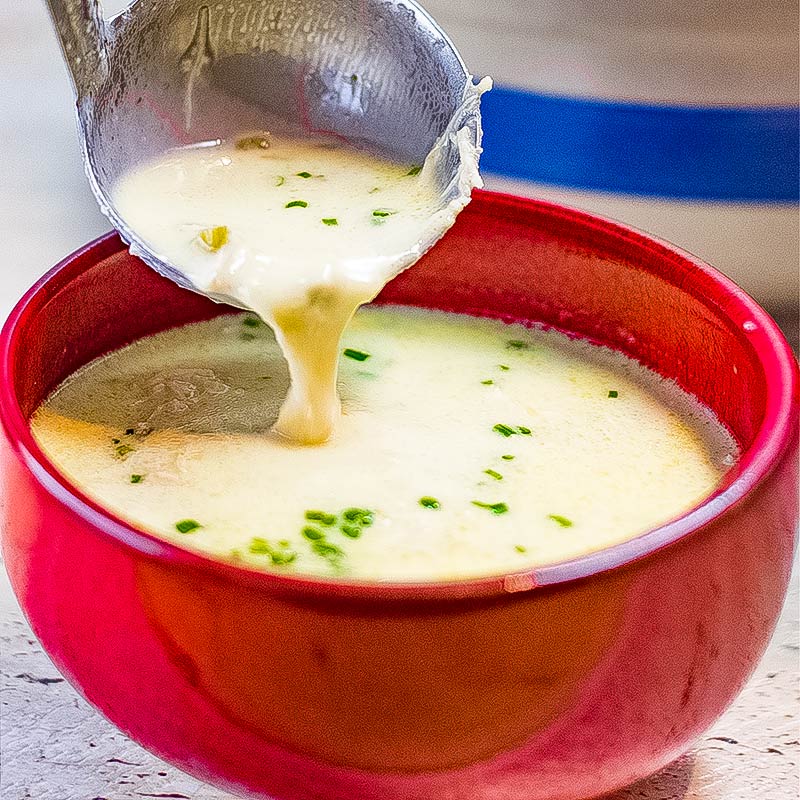 This keto cream of chicken soup recipe is a warm, comforting, and hearty dish and easy to prepare in under 10 minutes.
Keto Chicken & Cauliflower Soup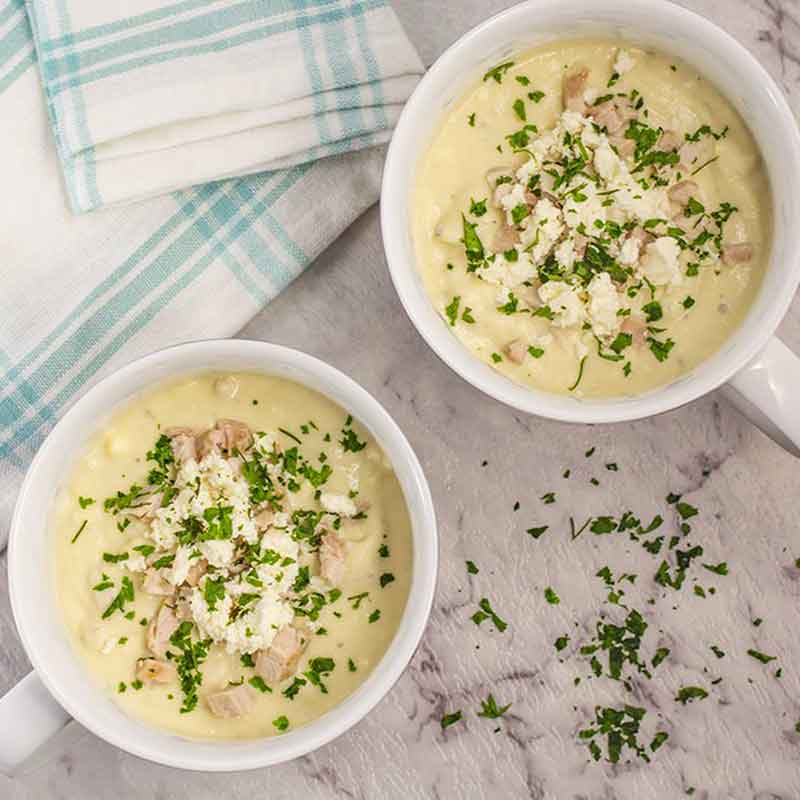 Looking for a way to add a little life to your creamy cauliflower soup? This chicken and cauliflower soup with feta will hit the spot.
Keto Broccoli Cheese Soup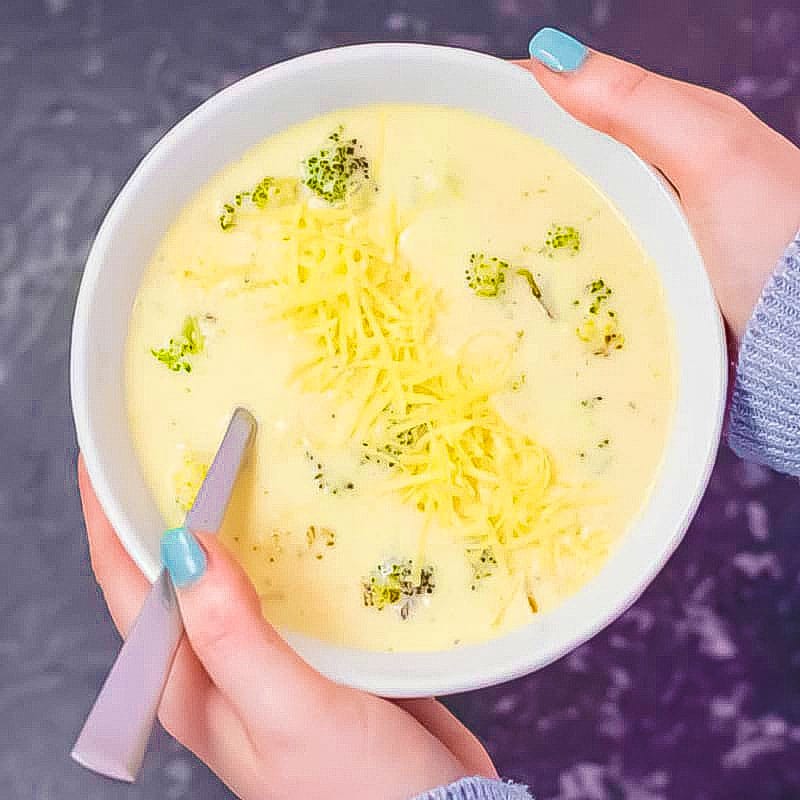 This creamy broccoli cheese soup is a comforting cheesy dish full of delicious low-carb, keto-friendly nutrition to enjoy all year round.
Keto Cheeseburger Soup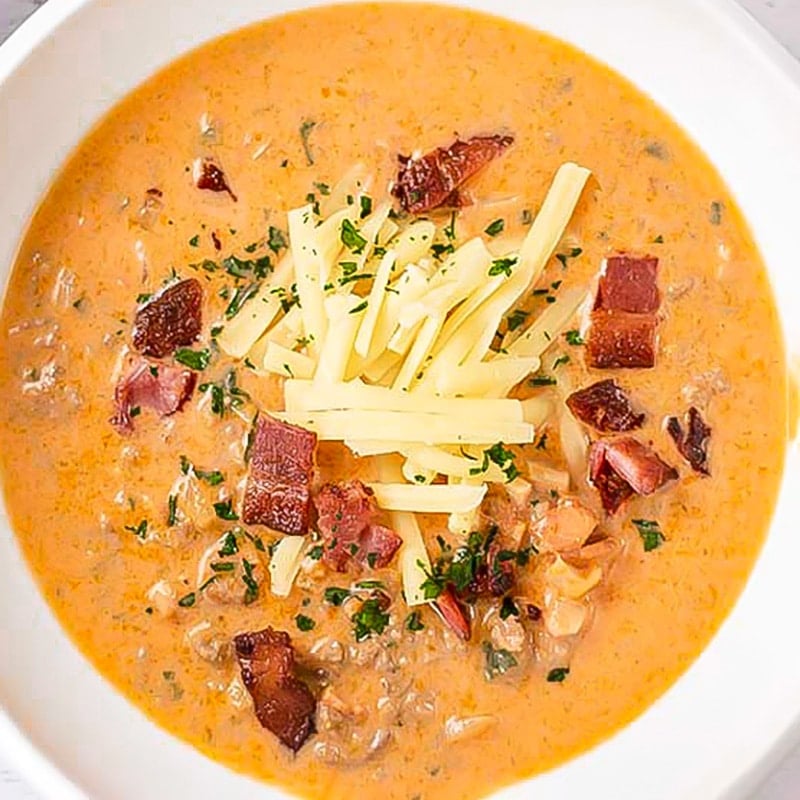 This keto cheeseburger soup with bacon is an easy-to-make recipe that is full of flavor and simple ingredients that you can make in a pinch.
Keto Broccoli and Leek Soup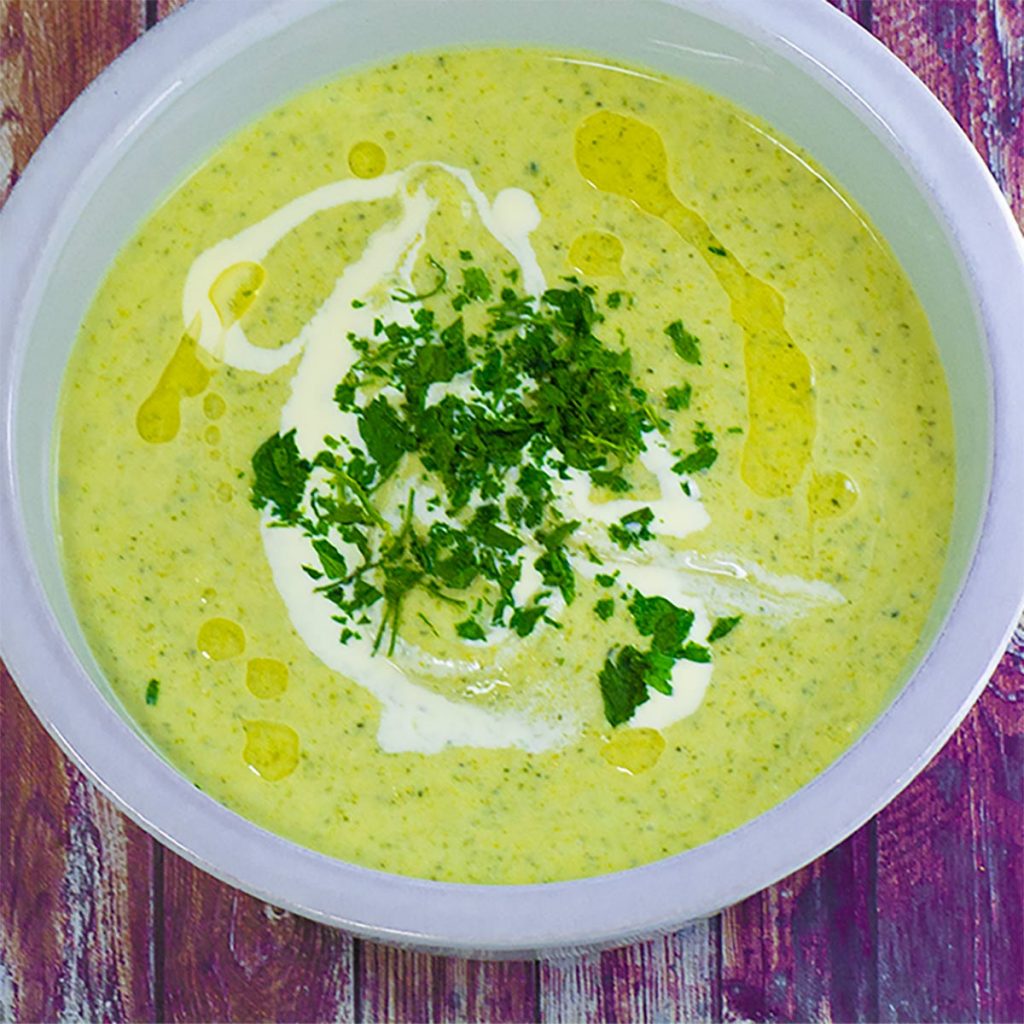 This delicious keto broccoli and leek soup recipe is one of the healthiest soups. Loaded with fiber and fat, it is high in electrolytes, sodium, and potassium.
Keto Taco Soup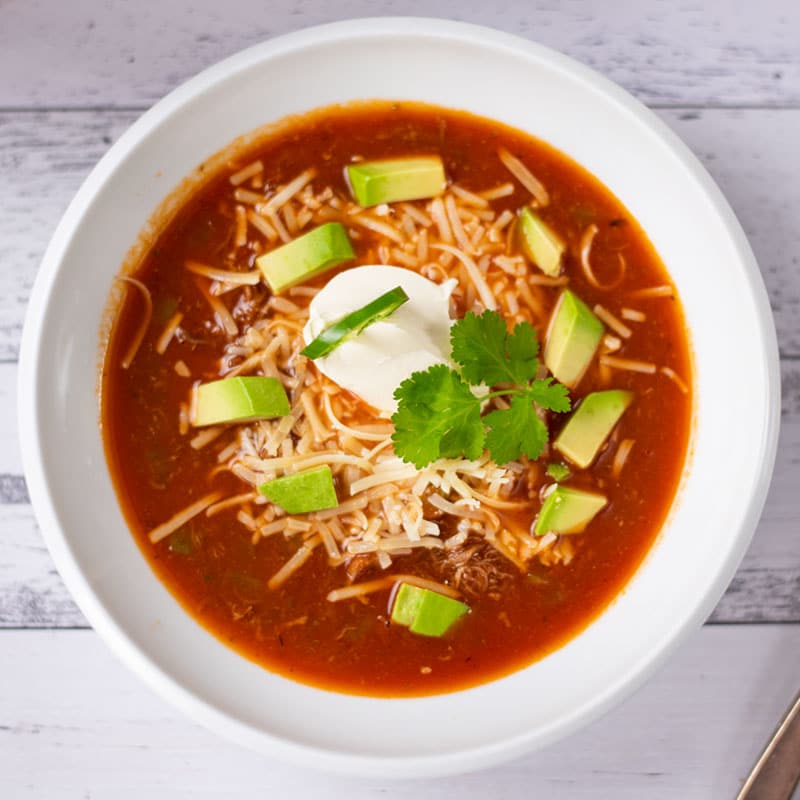 A mild dish with an intense punch of flavor; that's how we describe our keto taco soup. It's the perfect low-carb Mexican recipe for a mid-week meal.
Keto Cauliflower Soup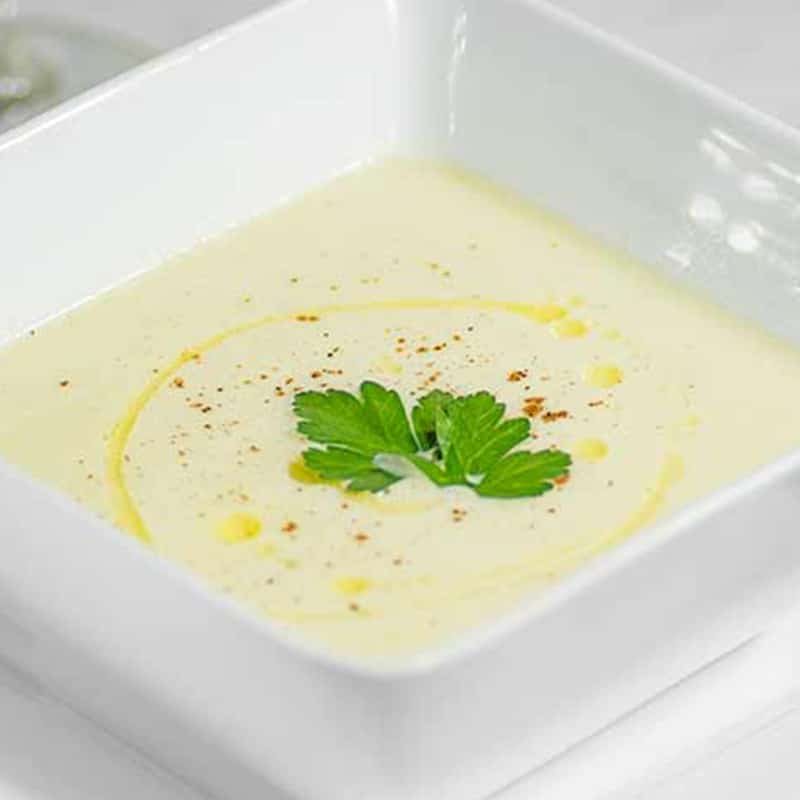 As an entree for lunch or dinner, our keto creamy cauliflower soup is perfect to curb a craving or as a classy low-carb side dish.
Keto Chicken Laksa Noodle Soup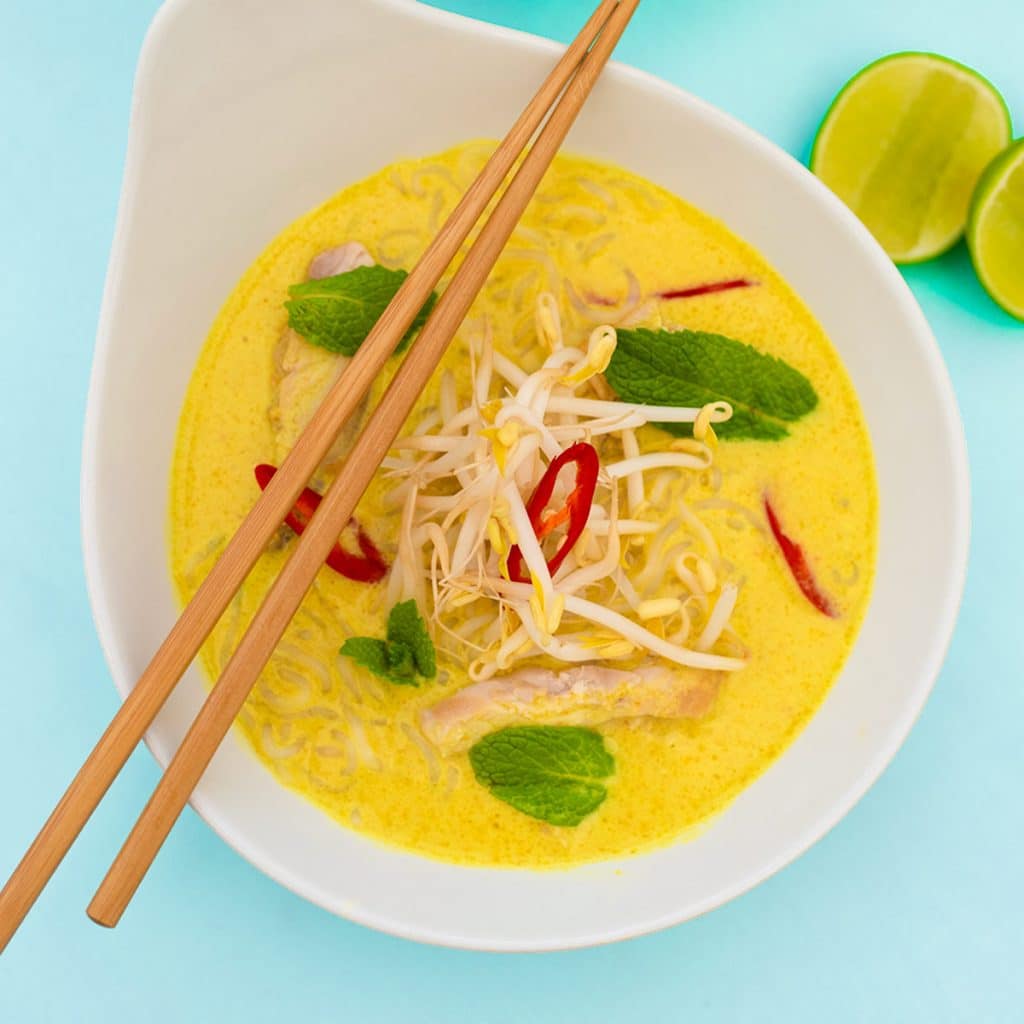 This tasty keto chicken laksa is a delicious low-carb Malaysian noodle soup made with coconut cream, aromatic herbs, and spices.
Keto Tomato Soup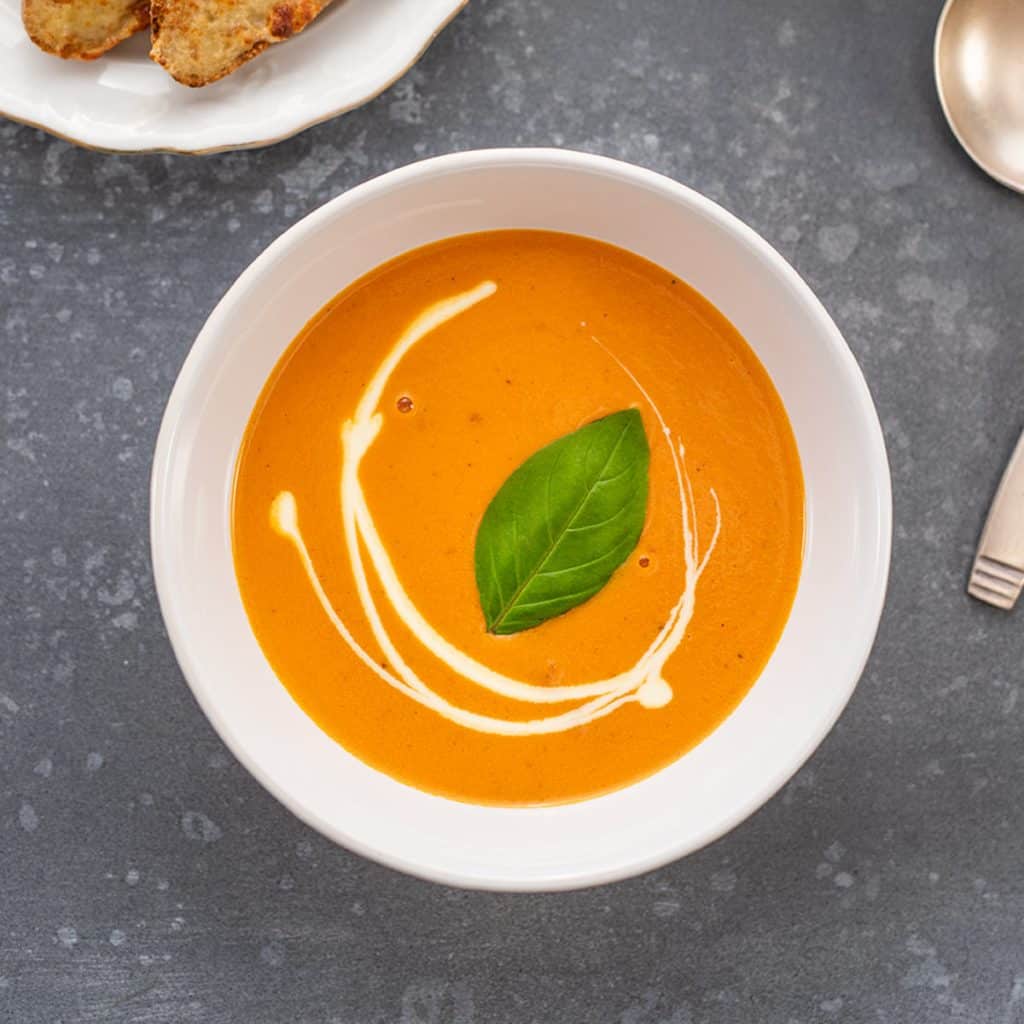 This keto tomato soup recipe is delicious and ready to eat in under 20 minutes! It's a quick, healthy low-carb appetizer, lunch, or dinner that everyone, even non-keto dieters, will love.
Pork and Fennel Soup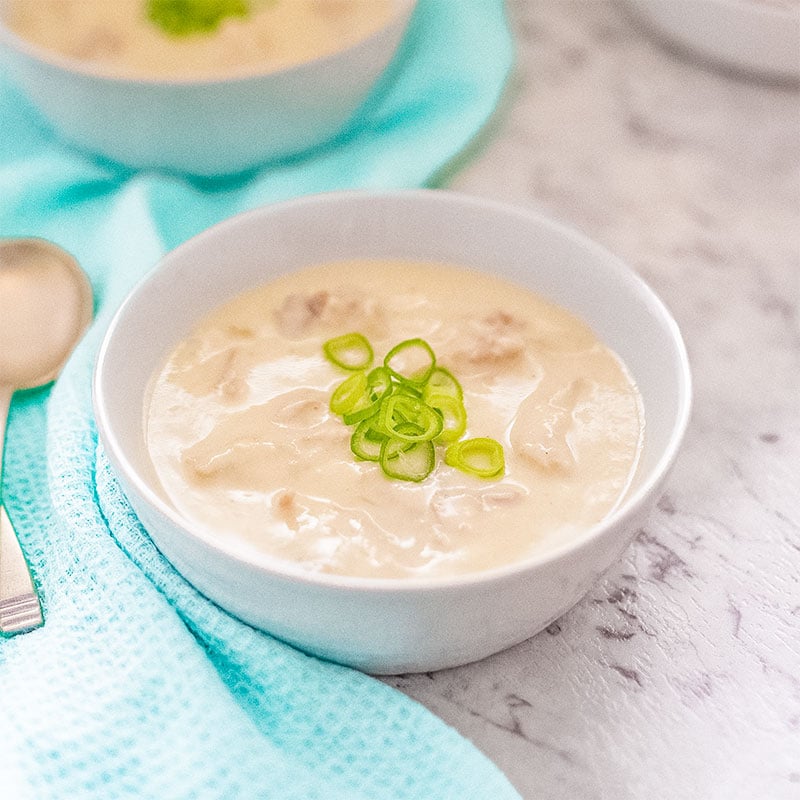 This pork and fennel soup recipe is a deliciously creamy and hearty soup that you can make easily at home with some simple ingredients.
Keto Zuppa Toscana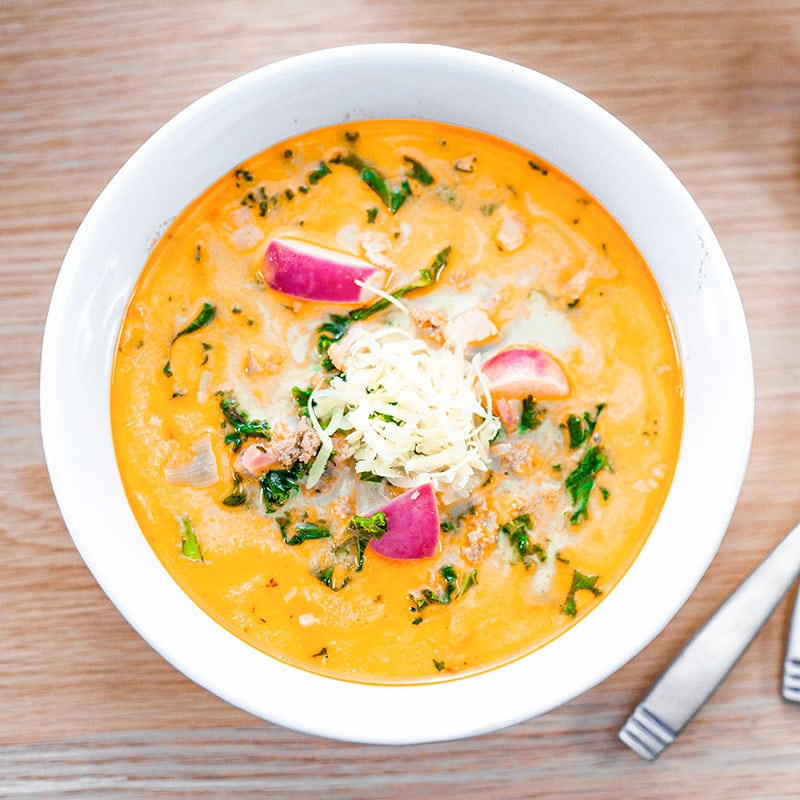 This Keto Zuppa Toscana is a delicious creamy Italian soup that is very low-carb and easy to make.
Keto Egg Drop Soup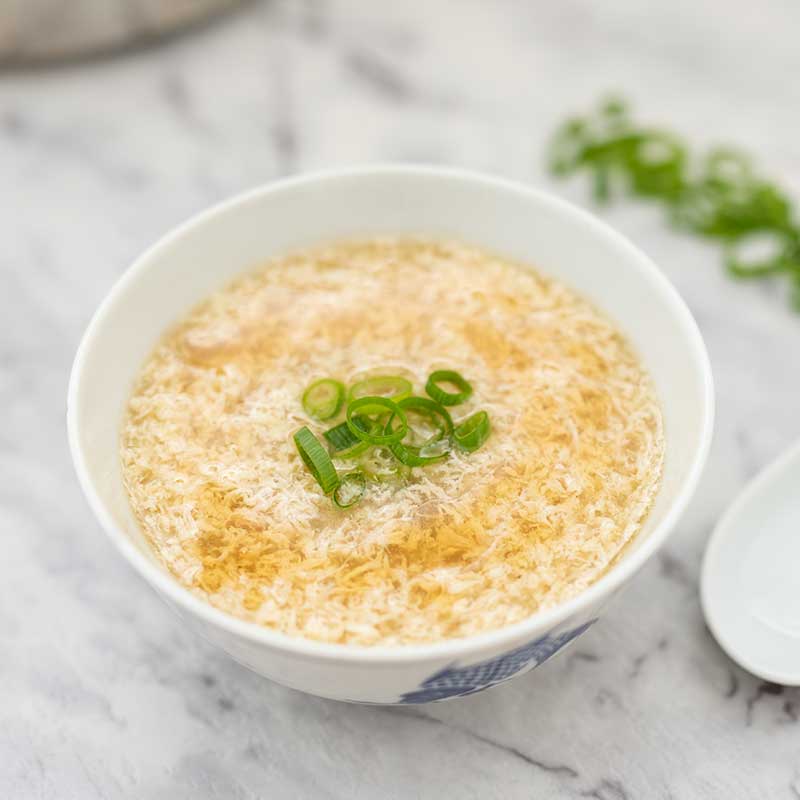 This Chinese-inspired keto egg drop soup is a comforting chicken broth with silky wisps of egg. Enjoy it as an appetizer or main meal.
Keto Italian Wedding Soup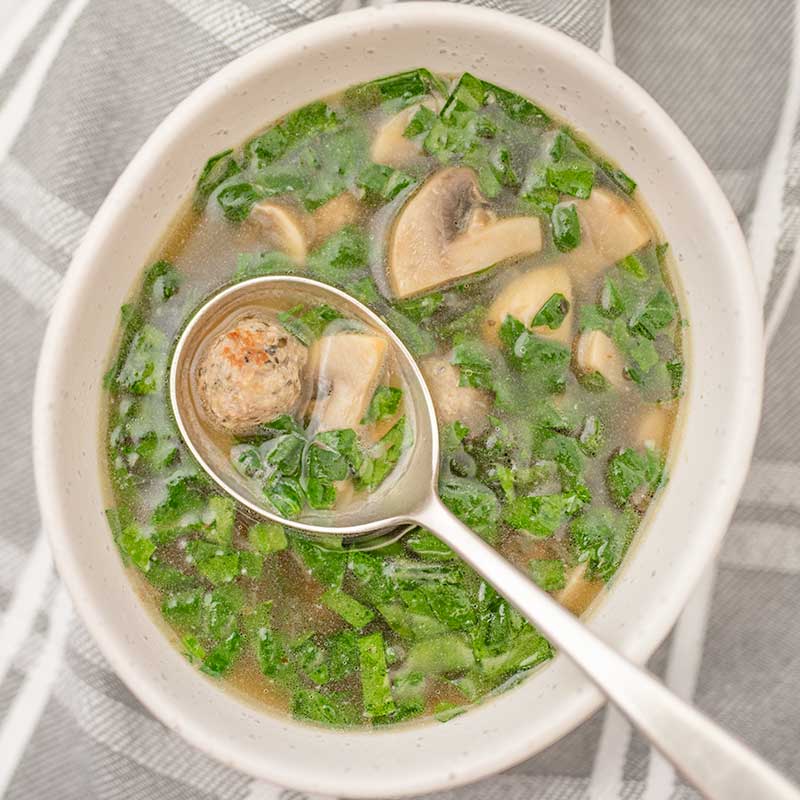 Our Keto Italian Wedding Soup is a low-carb take on the classic dish served in restaurants throughout America. It's loaded with tiny meatballs and spinach in a flavorsome chicken broth – perfect for cooler weather.
Keto Cheese & Bacon Cauliflower Soup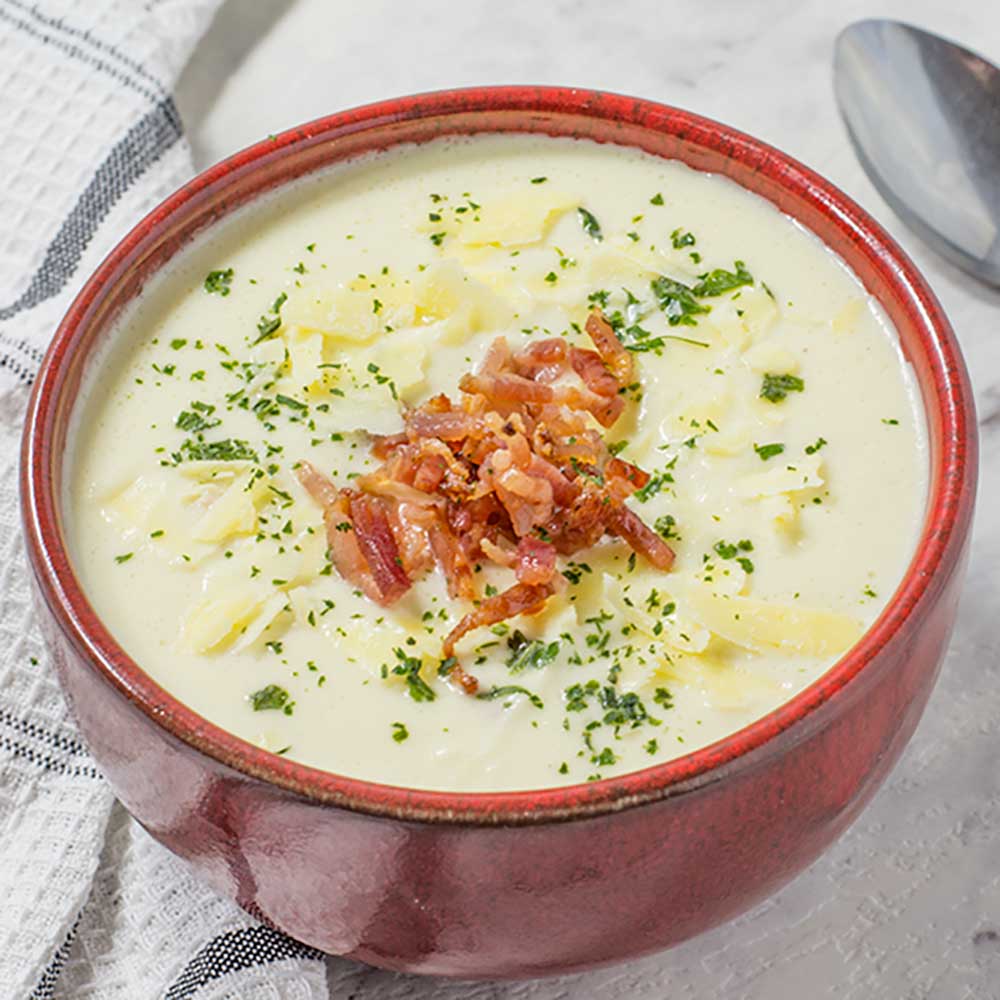 This keto cheese & bacon soup is smooth, creamy, and delicious. It makes a hearty low-carb lunch or dinner.