A collection of recipes for those who like to put a little kick in their meal. From mildly spicy to flaming hot, these deliciously spicy keto recipe ideas will be sure to please all of the spice lovers.
Keto Chili Con Carne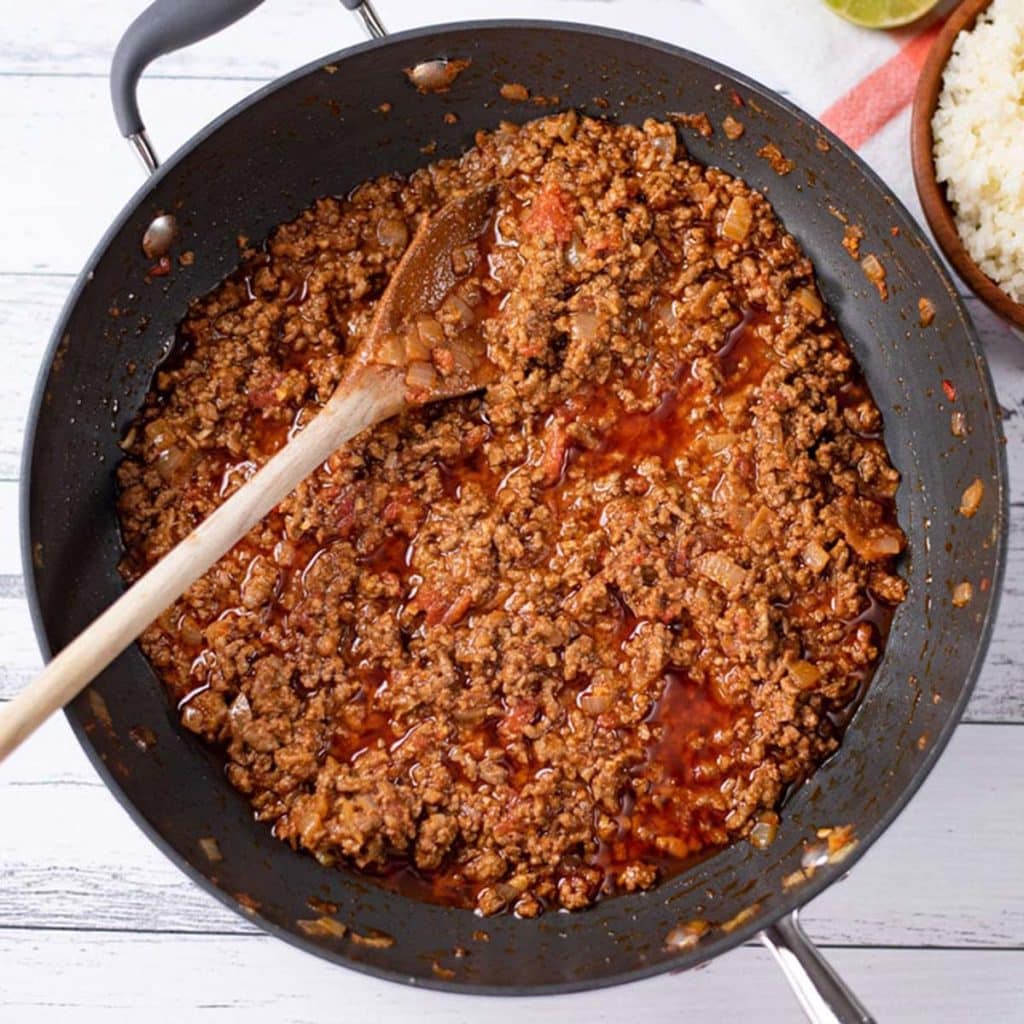 This delicious no-beans keto chili con carne recipe is super low-carb and contains no beans. We use tasty ingredients with ground beef. Make it for dinner, lunch, or keto meal prep.
Keto Hot & Spicy Fried Chicken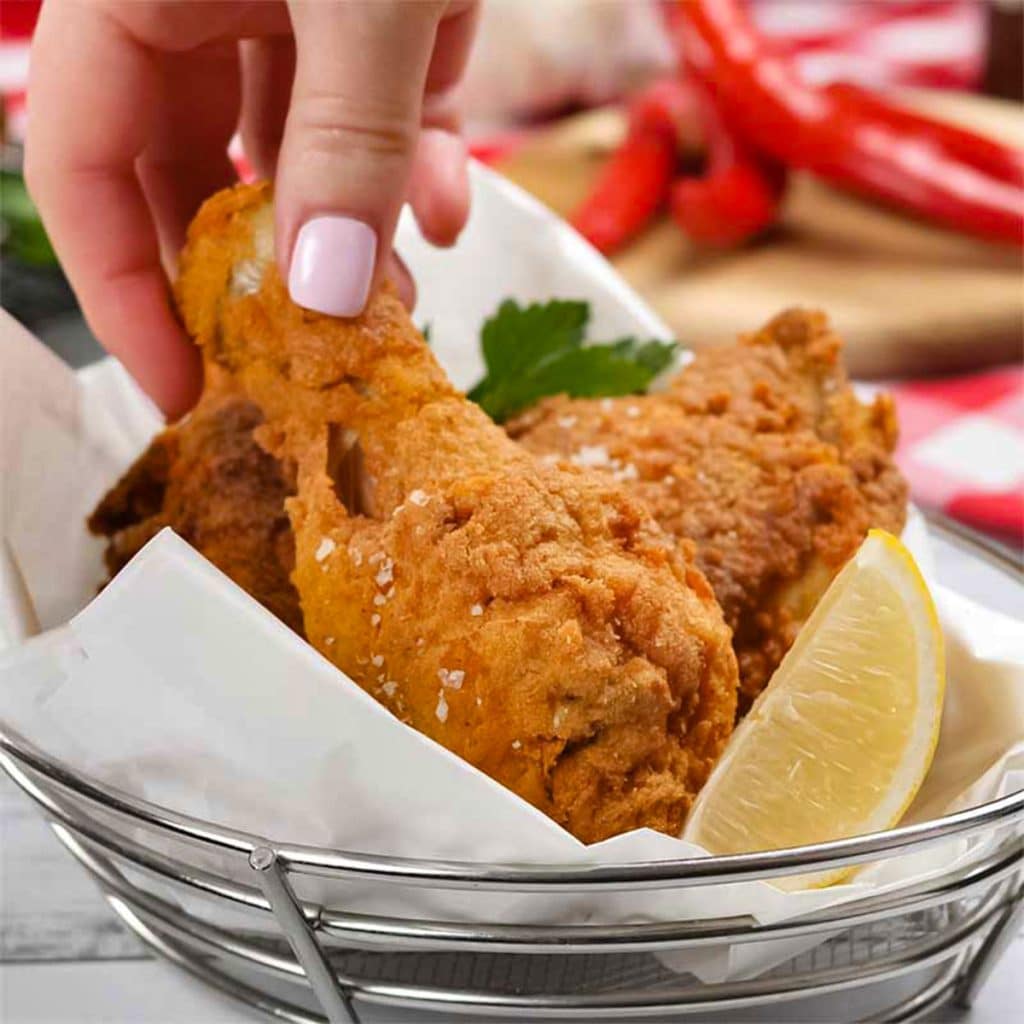 This keto hot and spicy fried chicken recipe has the perfect crunchy coating with a chili kick. One bite and it will be your favorite new low-carb chicken dinner.
Keto Pizza Casserole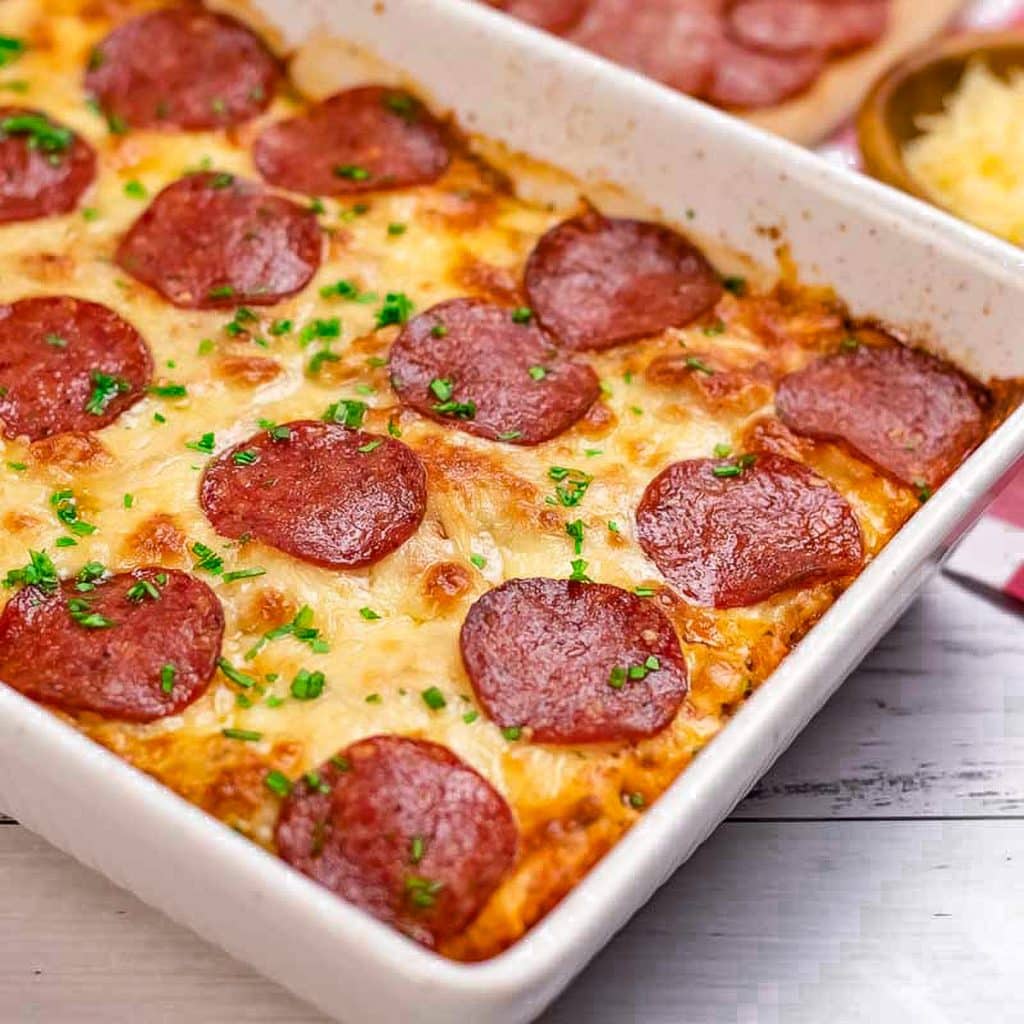 This keto pizza casserole recipe is mildly spicy with pepperoni and super low-carb, easy to make, and on the table for dinner in under 30 minutes.
Spicy Stuffed Celery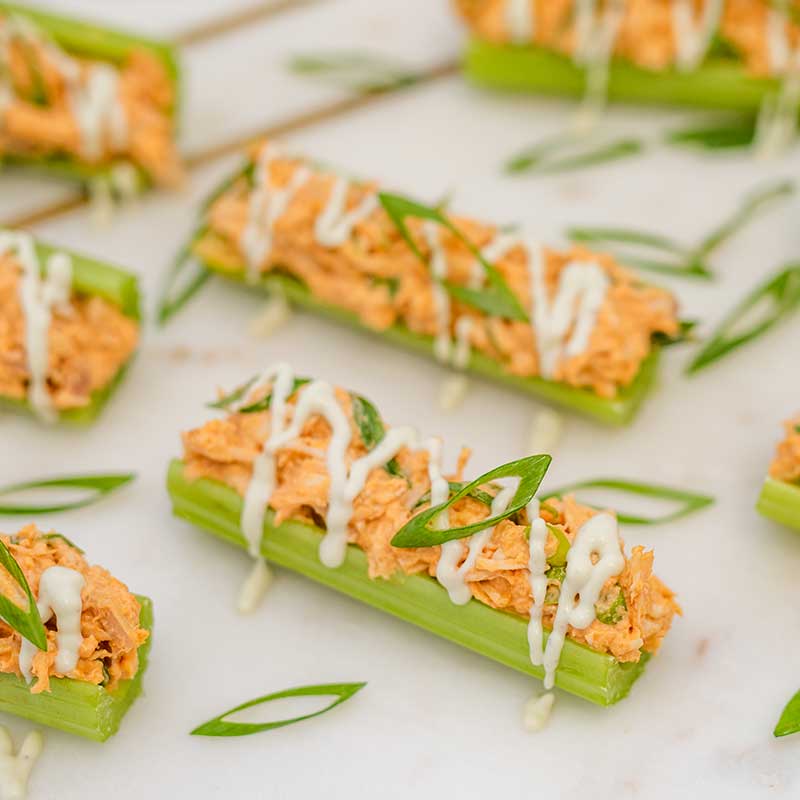 These spicy stuffed celery sticks are very healthy, keto-friendly, and low-carb. They make a great snack appetizer or finger food.
Keto Tandoori Chicken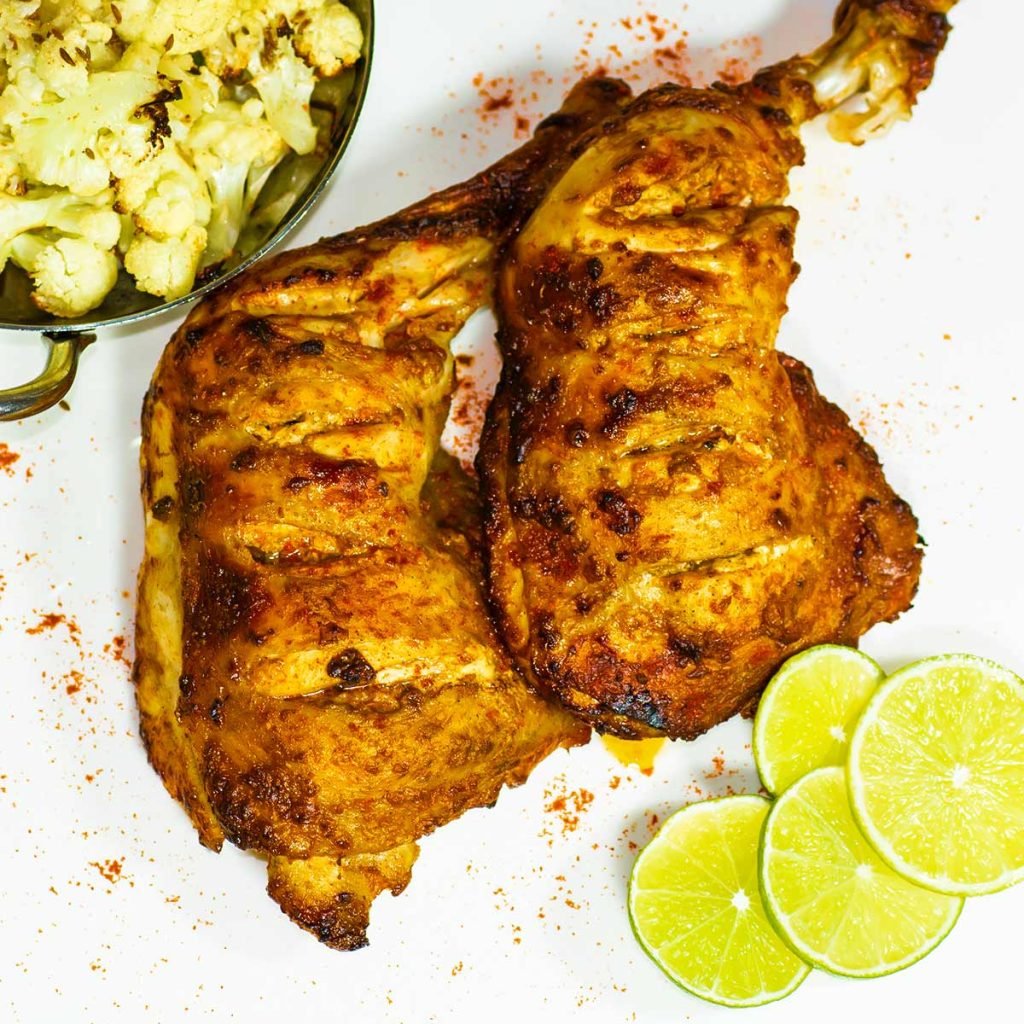 Tandoori chicken is a hugely popular Indian dish loved all around the World, and this mildly spicy keto tandoori chicken recipe is just as tasty but low carb.
Keto Spicy Noodles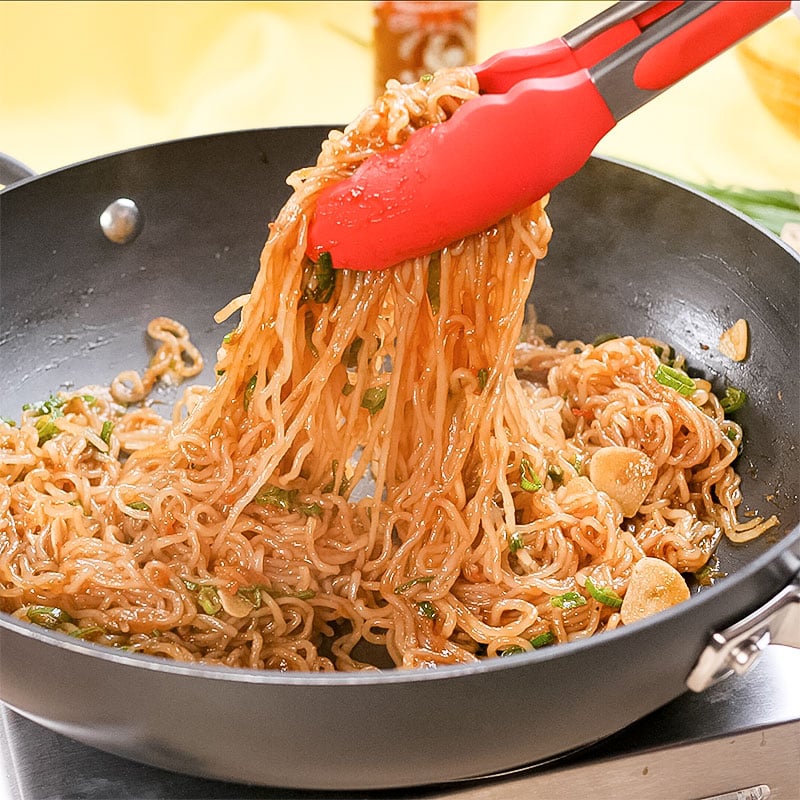 This keto spicy noodles recipe is quick and easy and makes delicious hot noodles to serve as a low-carb side or main meal.
Keto Shrimp or Prawn Curry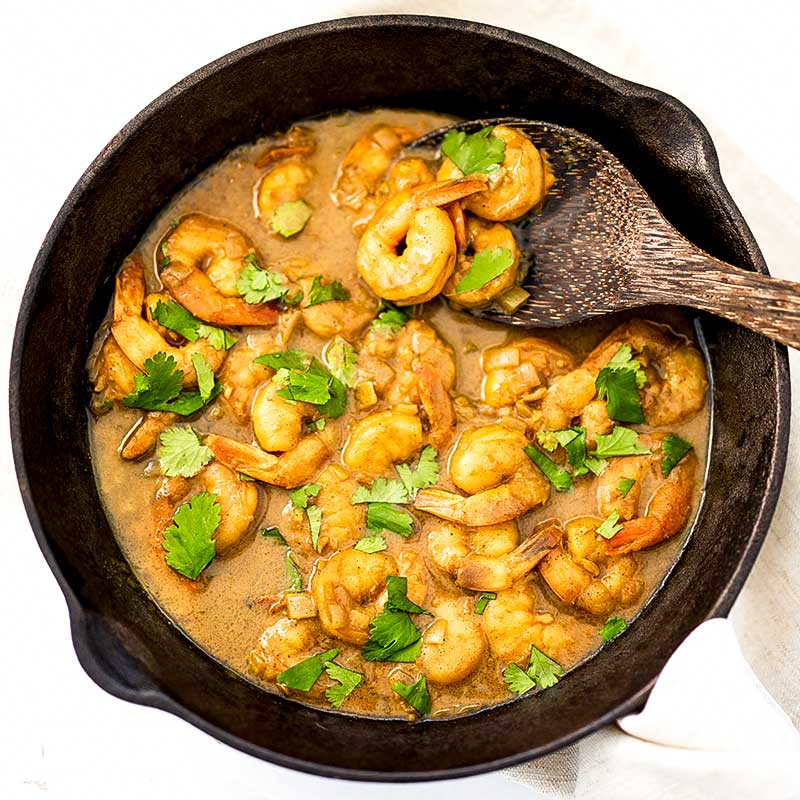 This keto prawn curry (or shrimp, depending on where you're from) is a creamy, tasty, and aromatic dish with a delicious blend of warm spices.
Keto Chicken Curry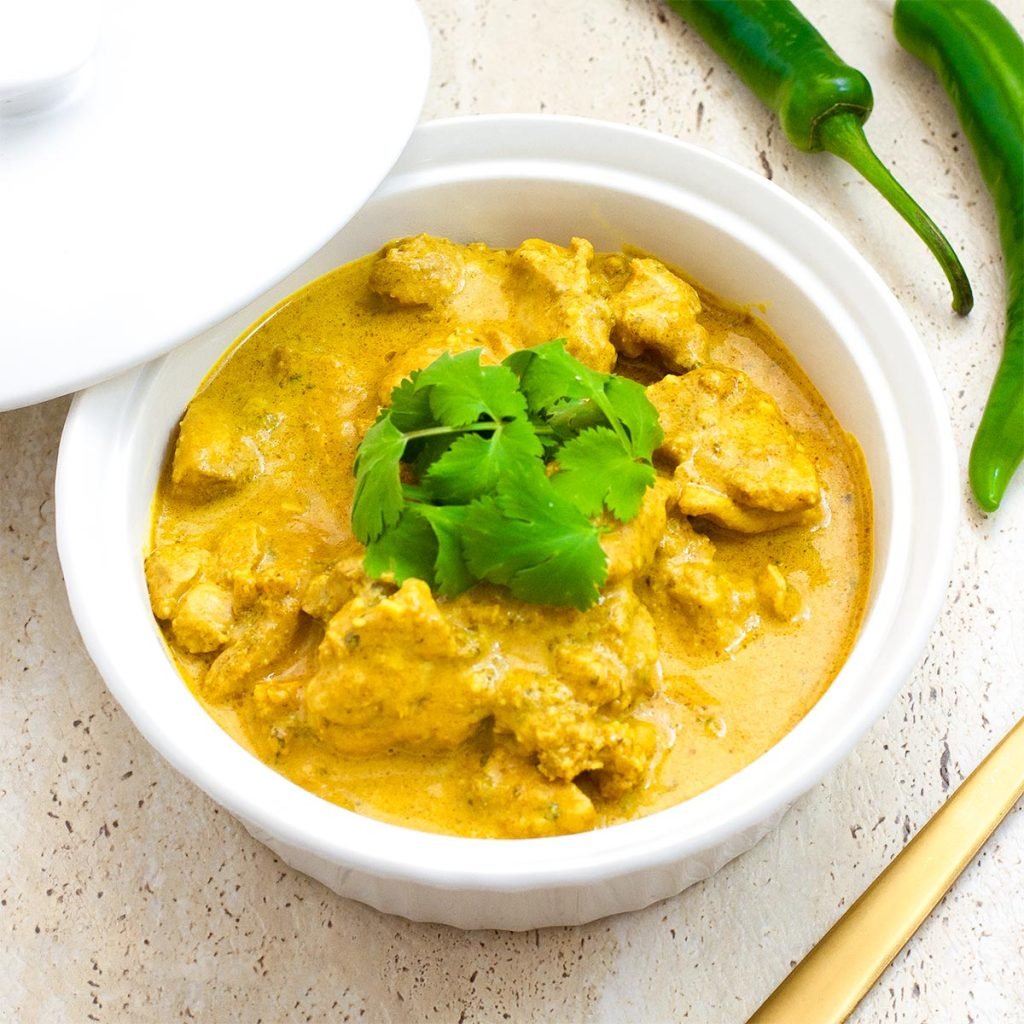 This delicious keto chicken curry recipe is mildly spicy and full of flavor, making it the perfect low-carb dinner for spice lovers.
Keto Sticky Ground Beef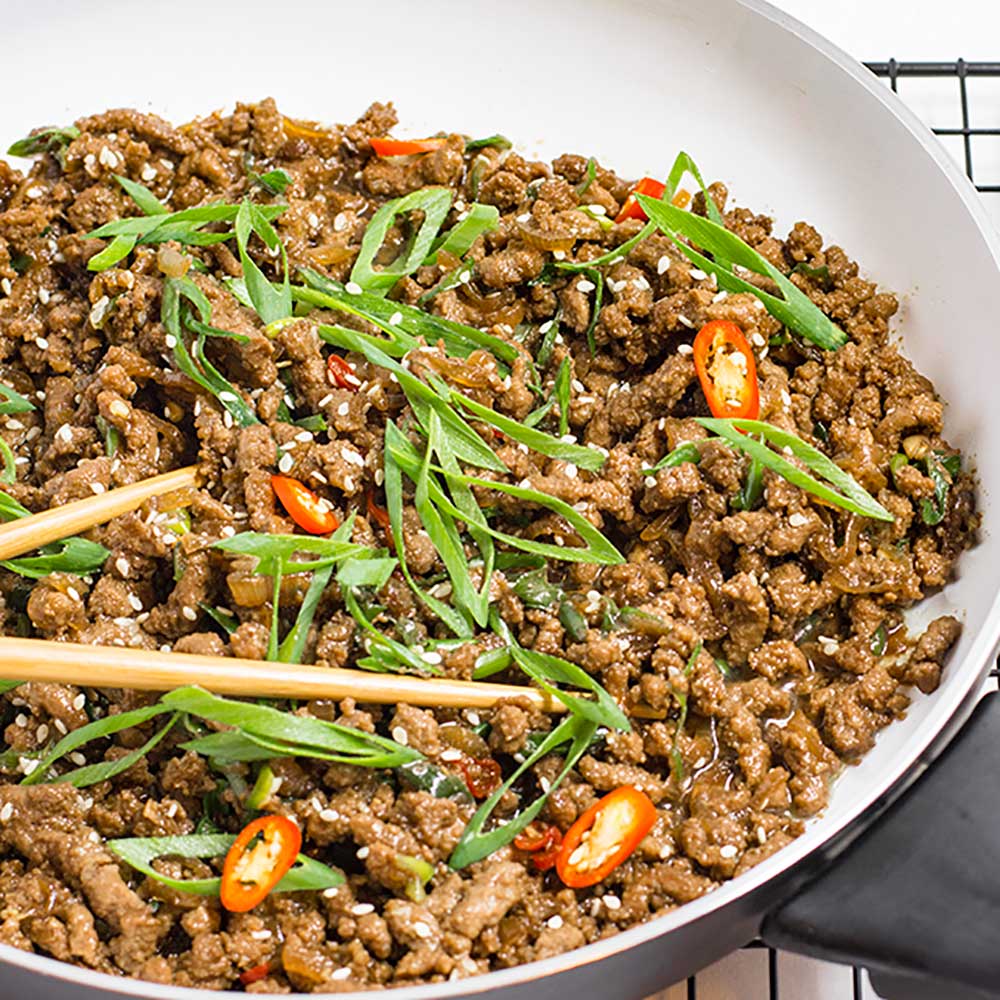 This delicious keto sticky ground beef recipe is an easy-to-make version of the famous Korean stir fry. It is sweet, spicy, and salty, mixing Asian flavors.
Keto Beef Curry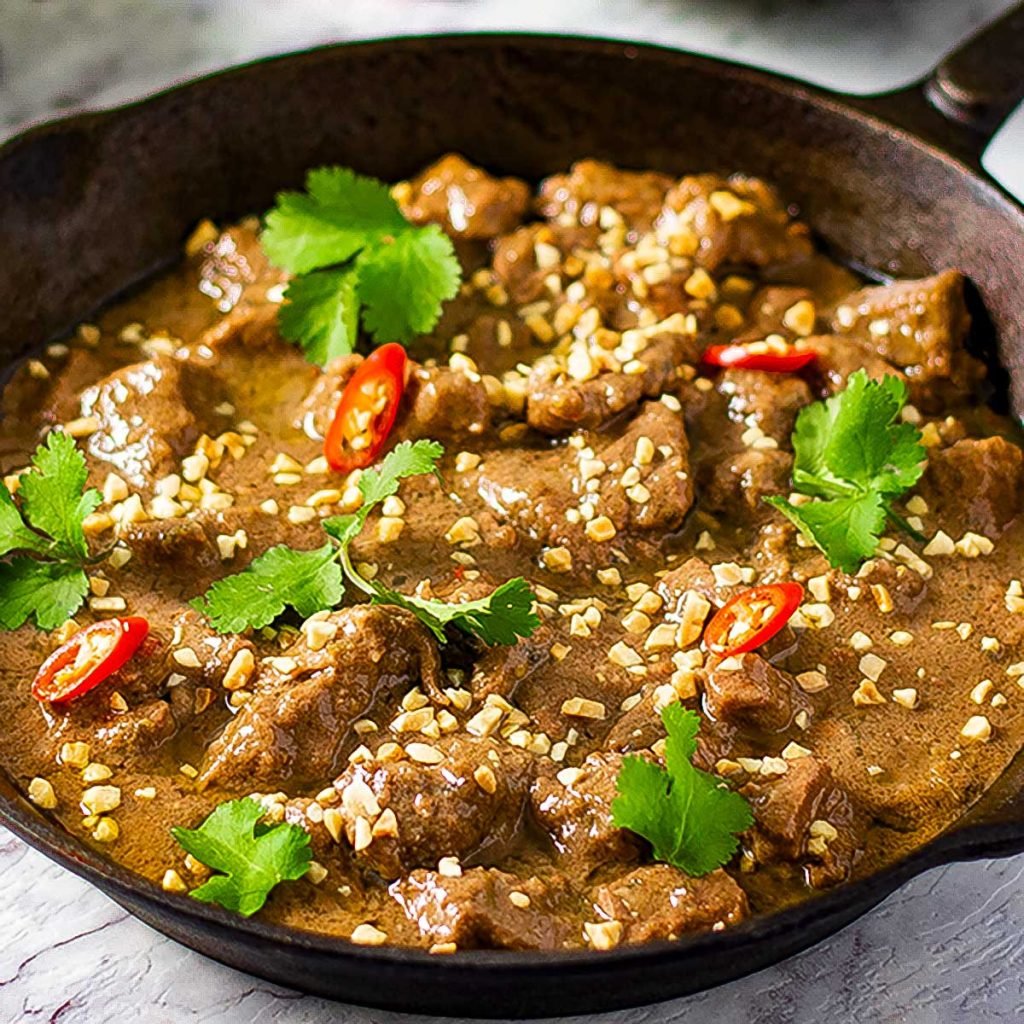 This keto beef curry is a delicious Thai meal loaded with flavor. It is creamy, mildly spicy, and loaded with tender pieces of beef.
Keto Lamb Korma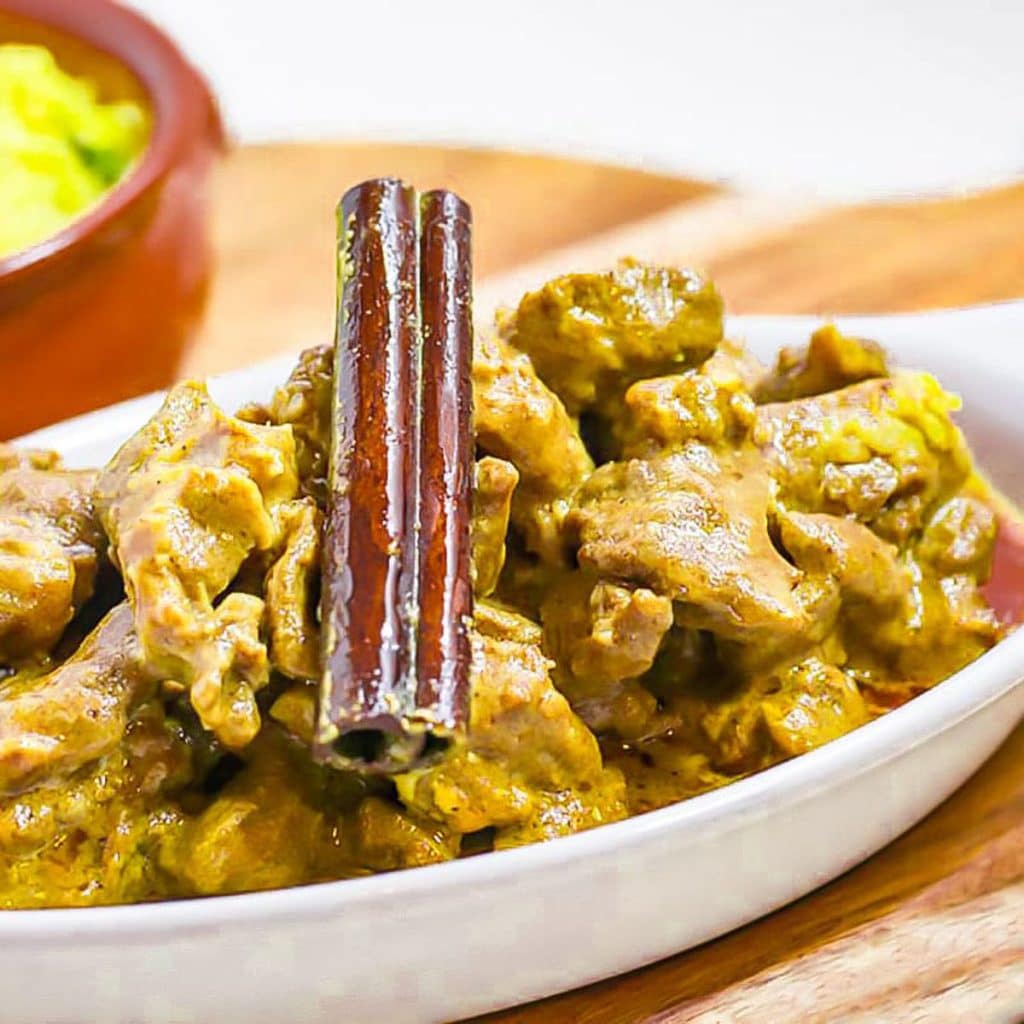 This keto version of lamb korma is a mild Indian curry recipe with a lovely aromatic blend of spices. The meat comes out so tender and juicy.
Keto Coconut Pork Curry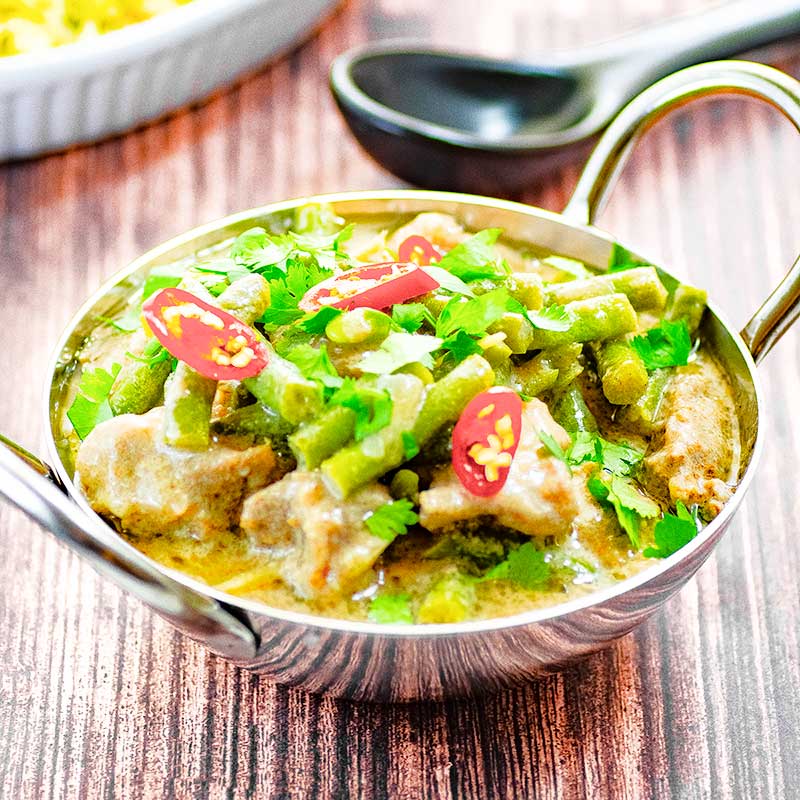 This Thai-style keto pork curry in coconut is a beautifully fragrant and mildly spicy dinner dish.
Keto Tacos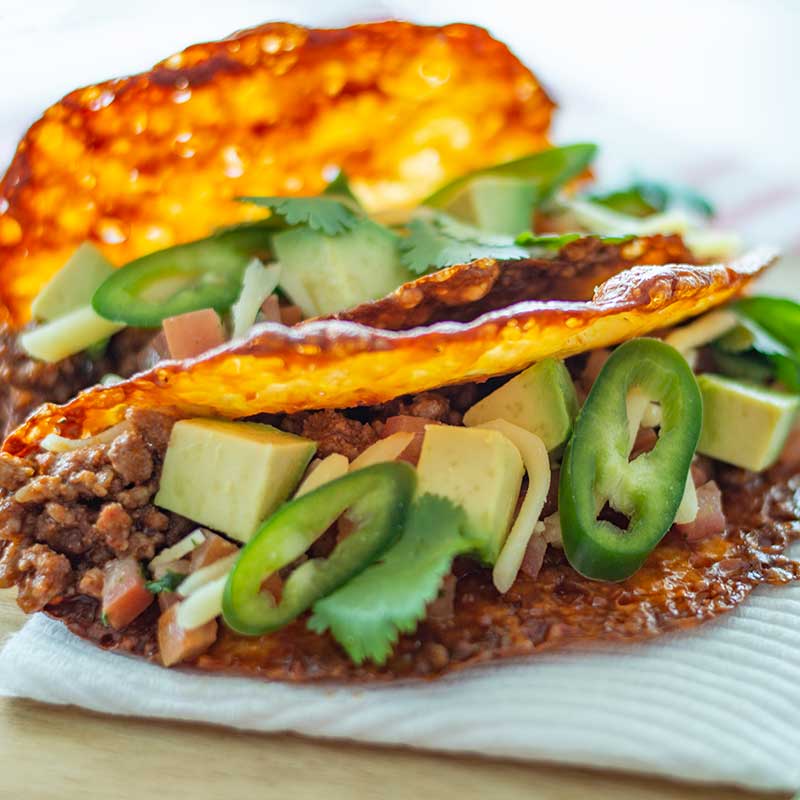 These yummy spicy beef keto tacos are loaded with some of our favorite low-carb Mexican fillings and wrapped in a tasty cheese shell.
Keto Spicy Beef Stew – Thai Style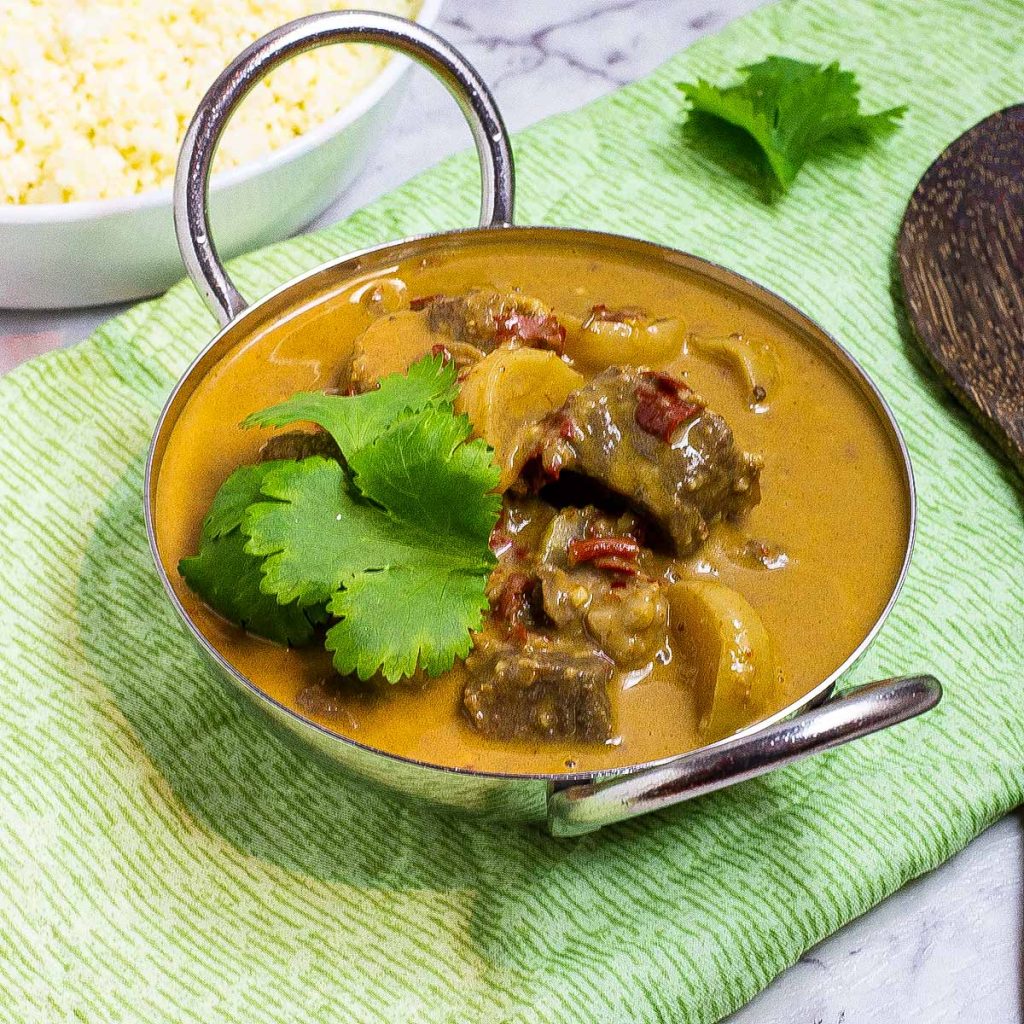 Our low-carb Thai stew is based on beef massaman curry, a rich and mild curry infused with the exotic flavors of Thailand.
Sugar-Free Sweet Chili Sauce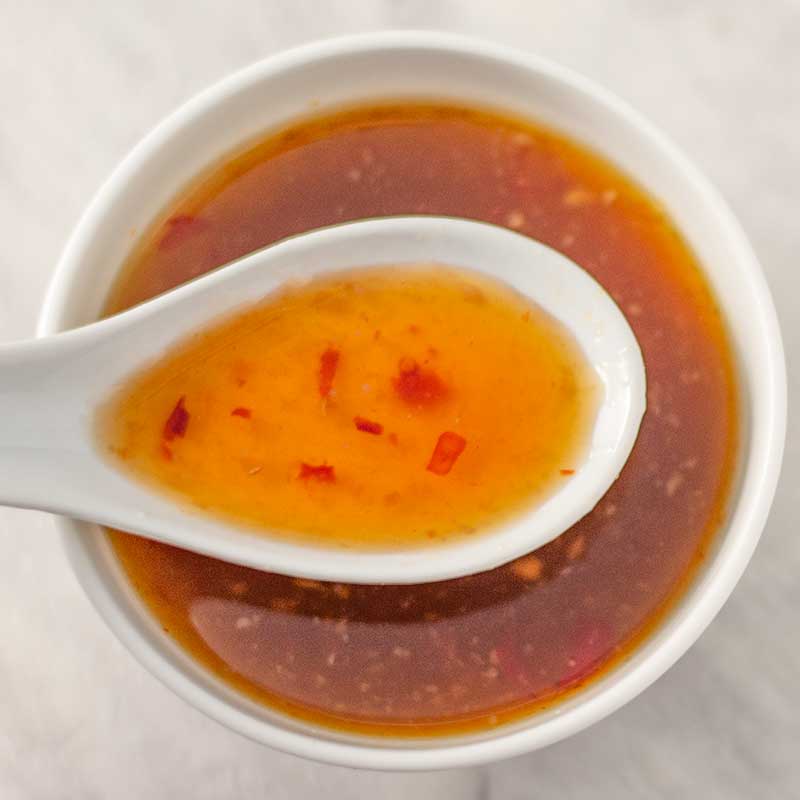 This sugar-free sweet chili sauce is quick and easy to throw together and will level up your condiment game instantly!
Keto Pork Vindaloo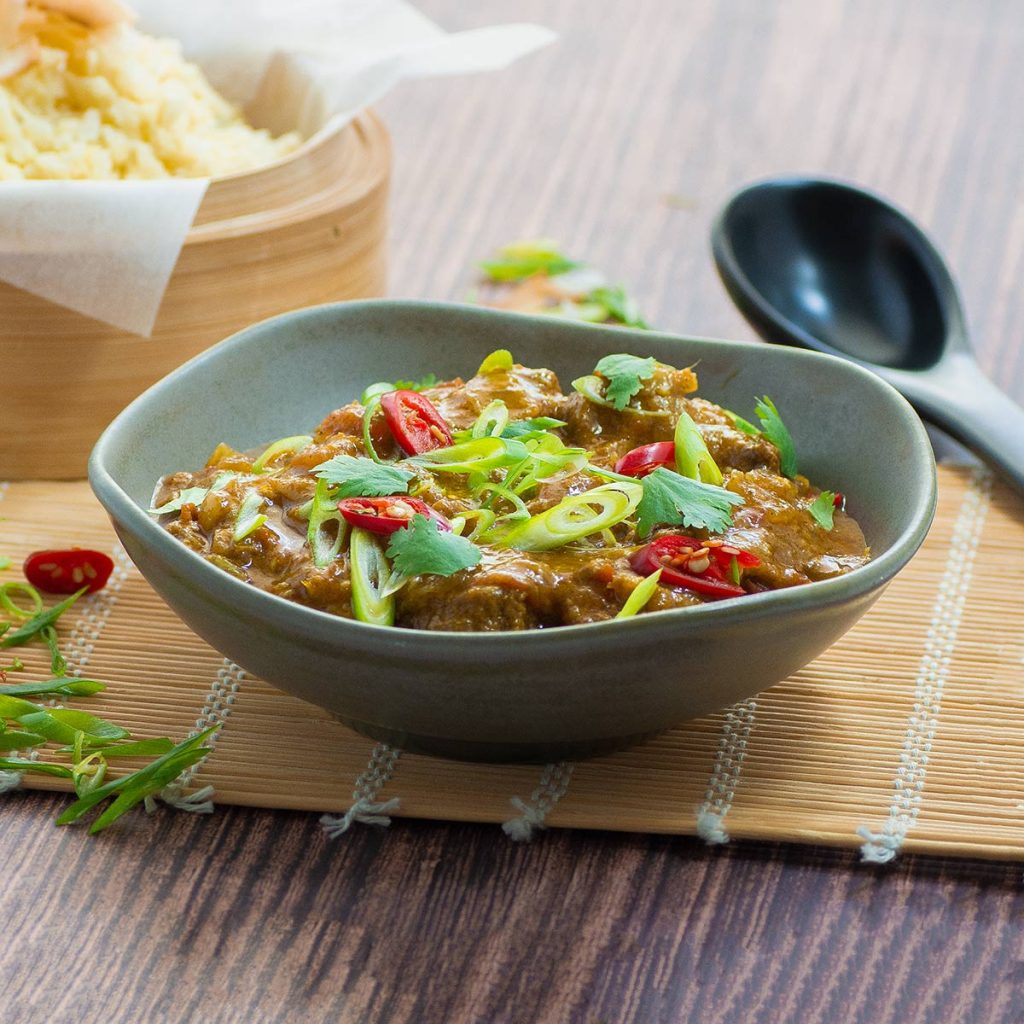 This keto pork vindaloo is hot and spicy, and the meat comes out super tender if you want a milder vindaloo simply back off on the chili.
Chili Flavored Compound Butter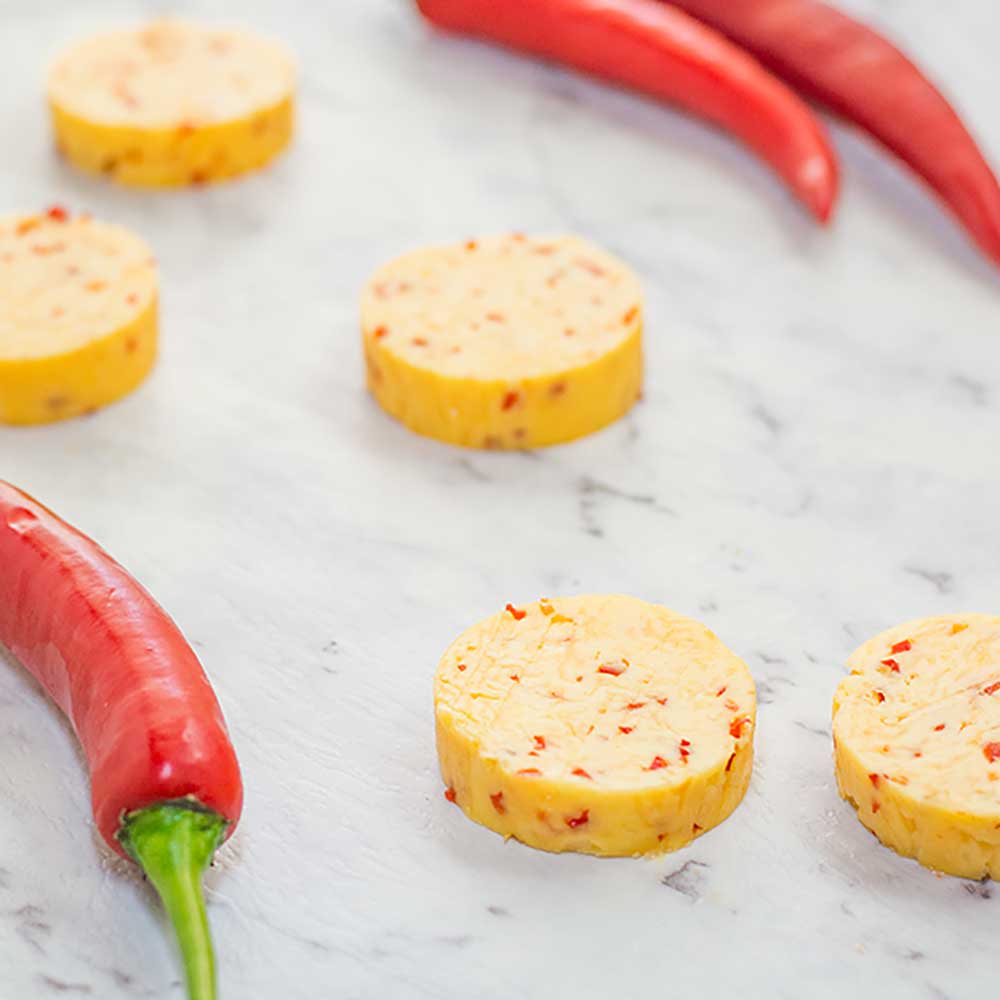 A delicious and spicy compound butter that is perfect for adding to steak, vegetables, and other meats. Great for adding flavor and upping fat content.