Yes, you can be vegetarian and keto. While we are big meat eaters, we make a lot of keto vegetarian recipes, which are nice when you want a lighter meal or something different. Full of flavor, there's a dish for everyone's taste.
Keto Cauliflower Curry – Indian Dal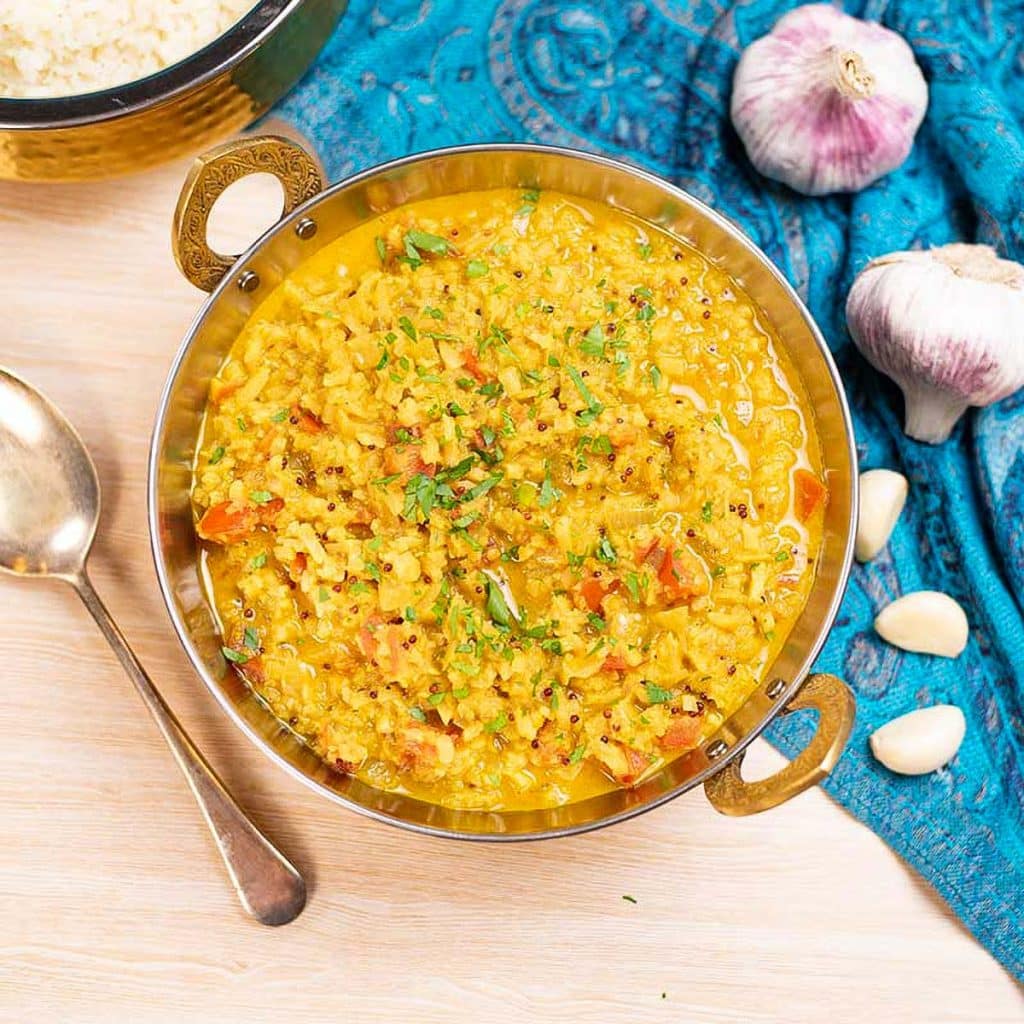 This Keto Indian Dal recipe makes an excellent low-carb vegetarian or vegan meal on its own or as a side dish for your favorite mains.
Keto Stuffed Mini Peppers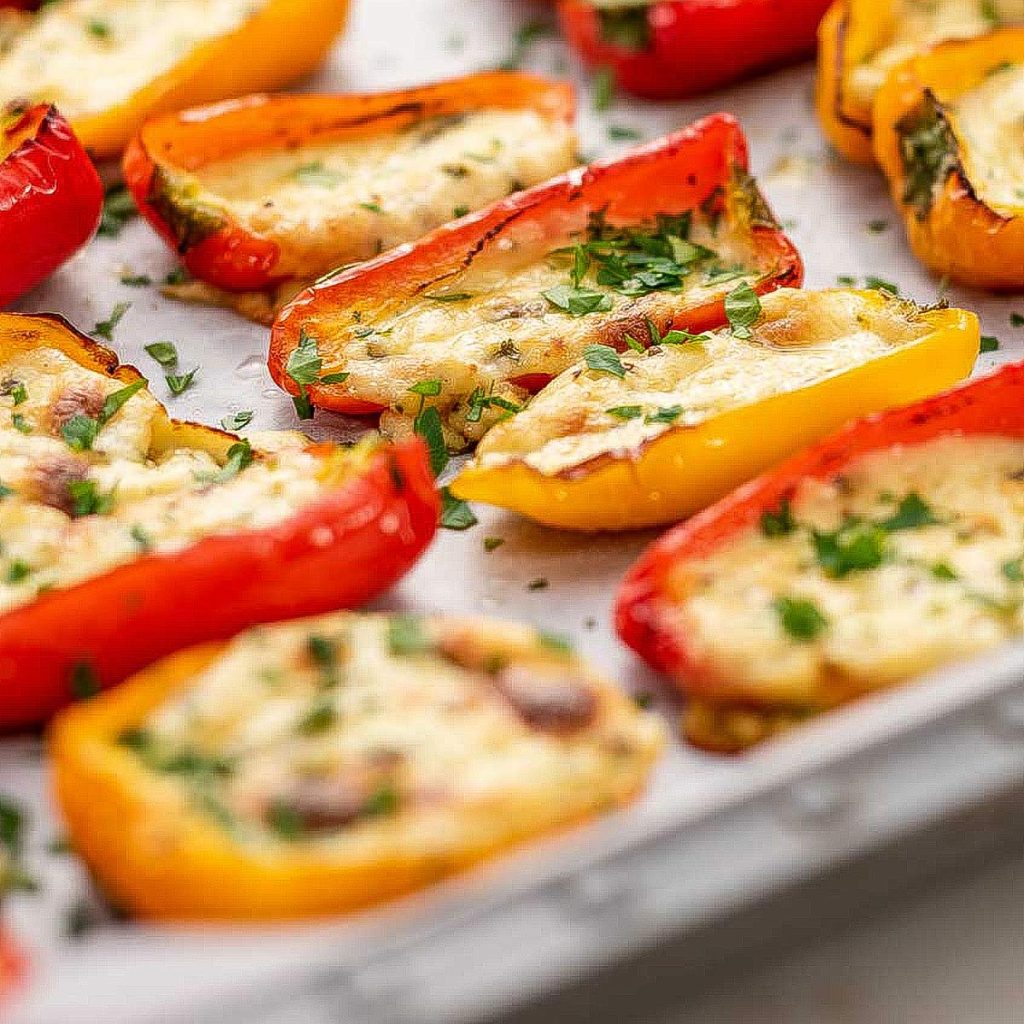 These Keto Queso Stuffed Mini Peppers are an easy appetizer that is super addictive. That melty, cheesy center with a sweet pepper outside – just delicious!
Keto Spinach Quiche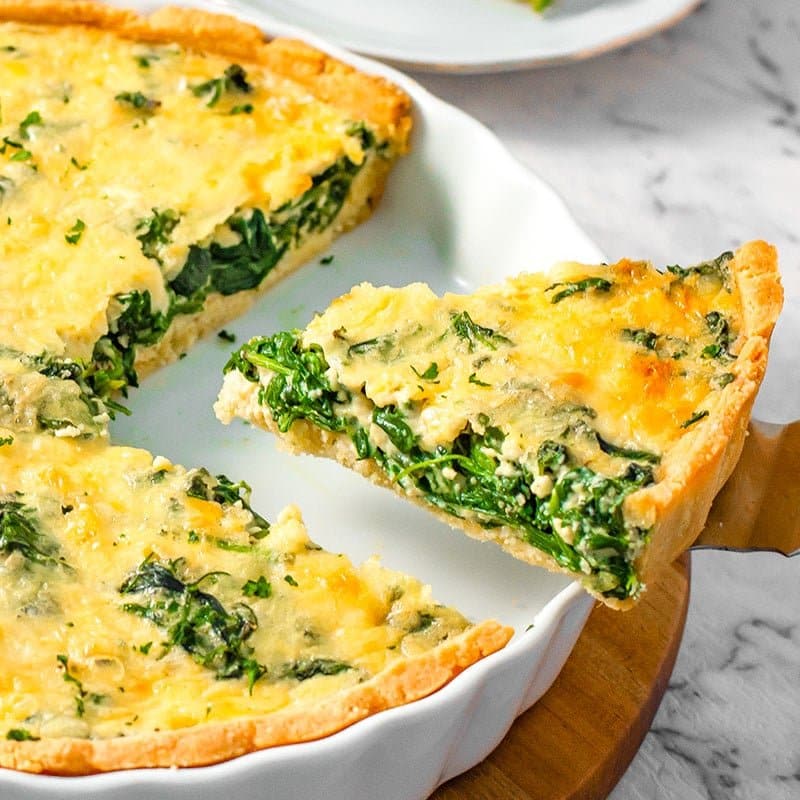 This Keto Spinach Quiche recipe is super creamy and suitable for vegetarians. It's a delicious and super nutritious meal ideal for lunch or dinner.
Eggplant Parmesan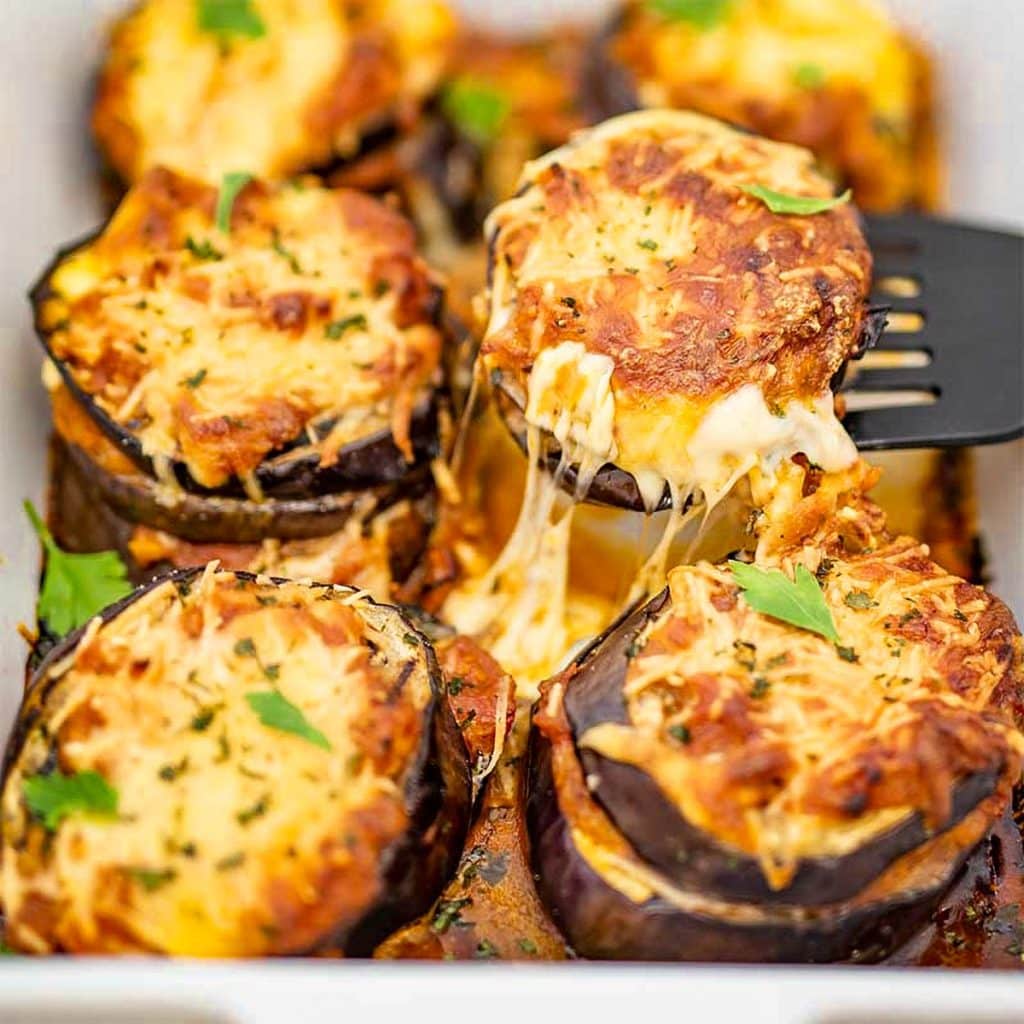 This delicious parmesan eggplant recipe is made completely from scratch with a chunky fresh tomato sauce and loaded with melted cheese.
Keto Zucchini Slice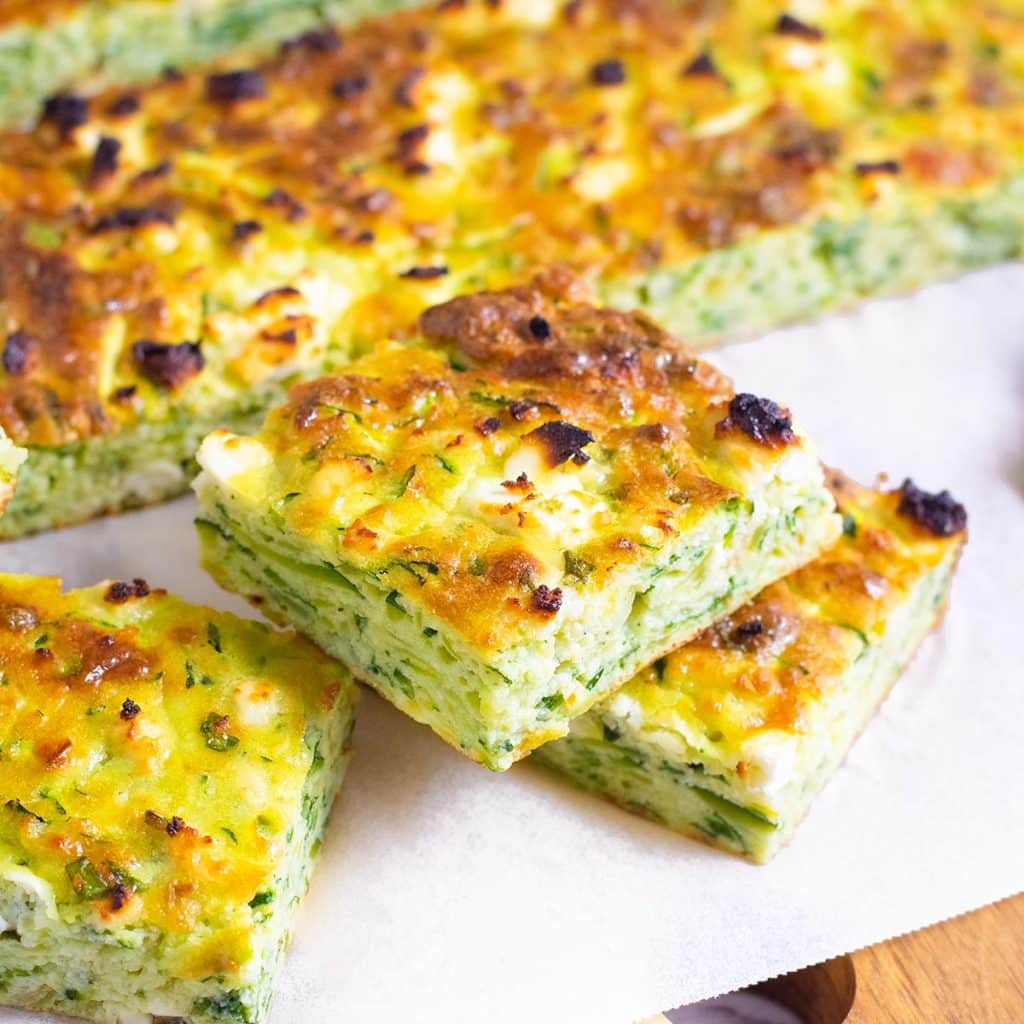 This Keto Zucchini Slice recipe is a healthy low-carb lunch, snack, or side dish that is easy to make in a pinch with inexpensive ingredients.
Keto Cucumber Salad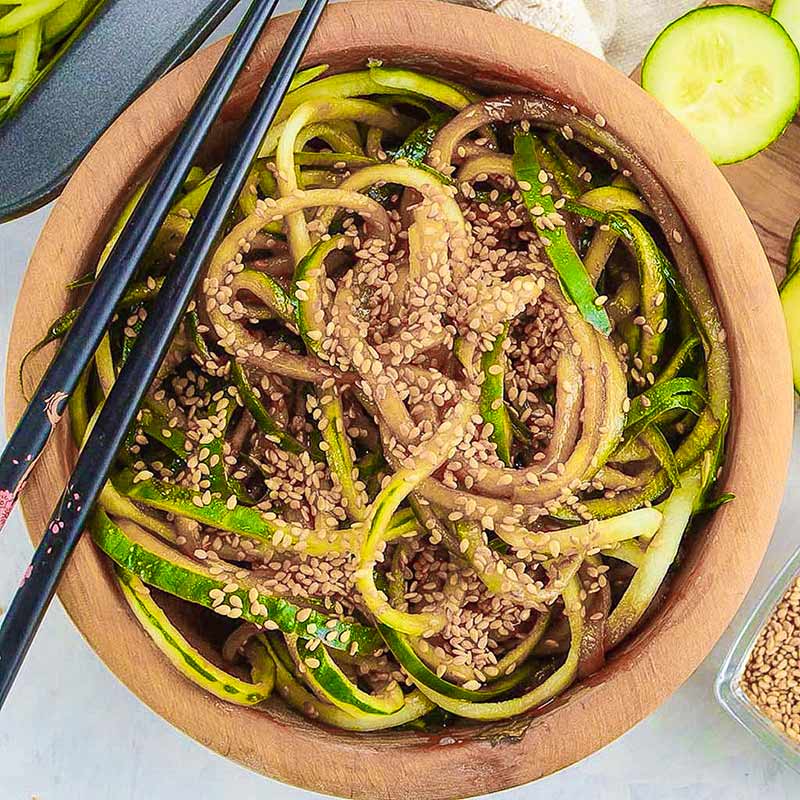 This Cucumber Noodle Salad recipe is a quick and fresh side dish for your next cookout. It's a tasty Asian-inspired salad that is a big favorite for lunch or dinner.
Cabbage Hash Browns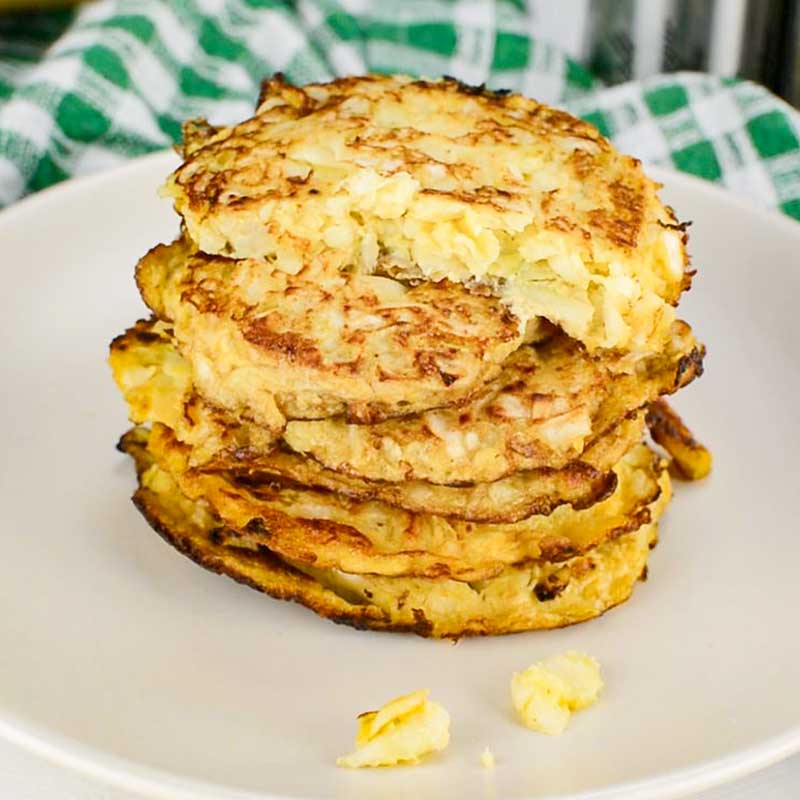 These Cabbage Hash Browns are an excellent addition to your low-carb breakfast menu! It's an easy recipe that is healthy, quick to make, and very tasty.
Keto Zucchini Fries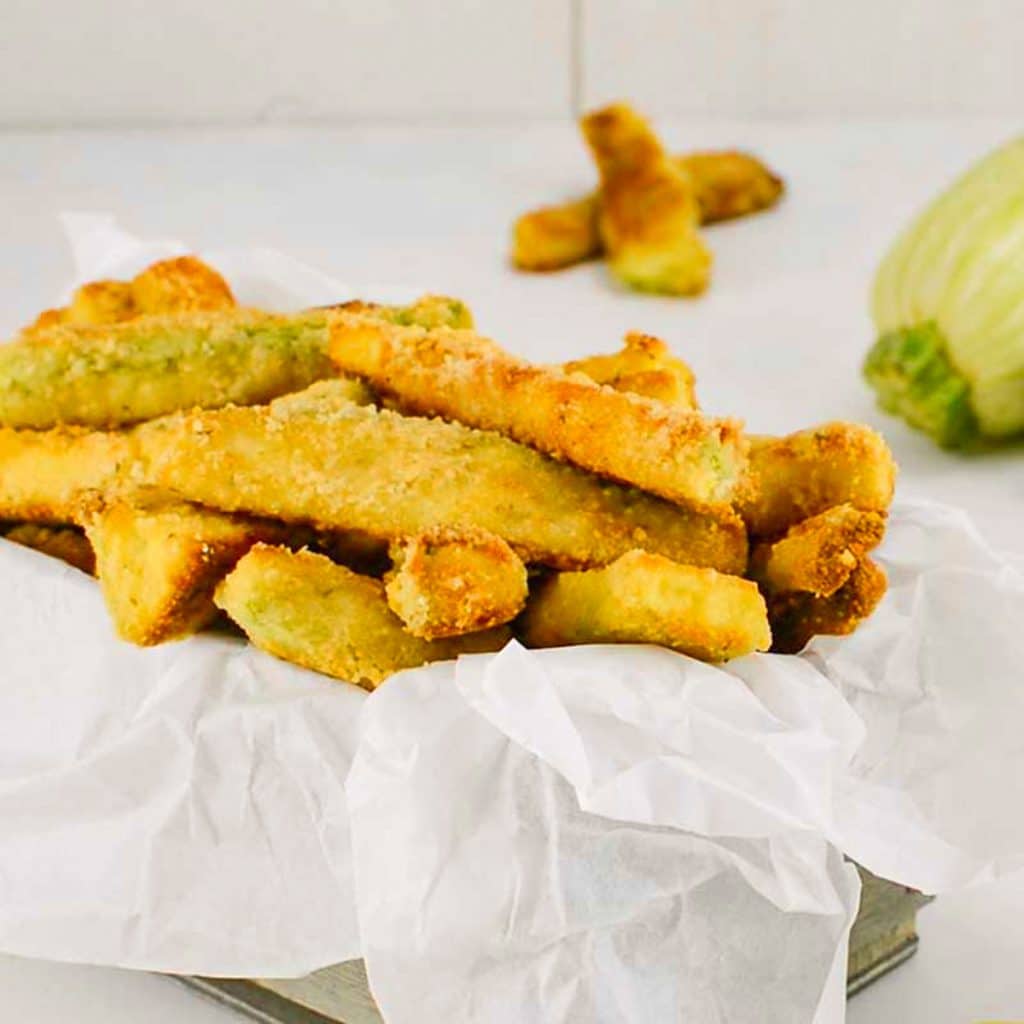 Our Keto Zucchini Fries are a delicious and healthy oven-baked recipe. Zucchini Fries are an ideal low-carb snack or side dish for burgers.
Keto Vegetarian Casserole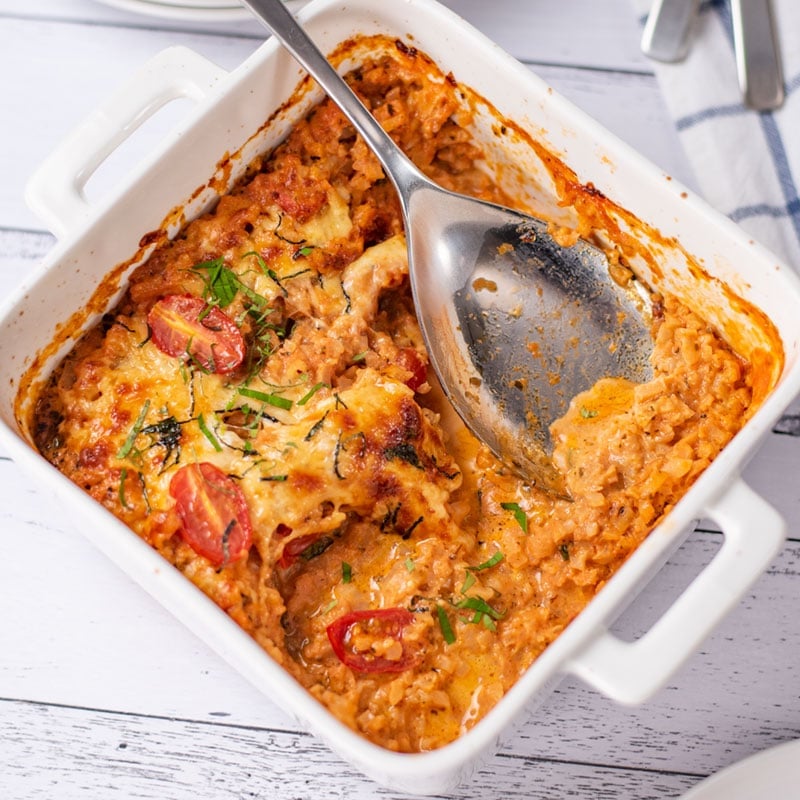 This Keto Vegetarian Casserole Recipe is a delicious cheese and cauliflower rice bake with a tasty, rich, creamy sauce loaded with melty cheese.
Keto Falafel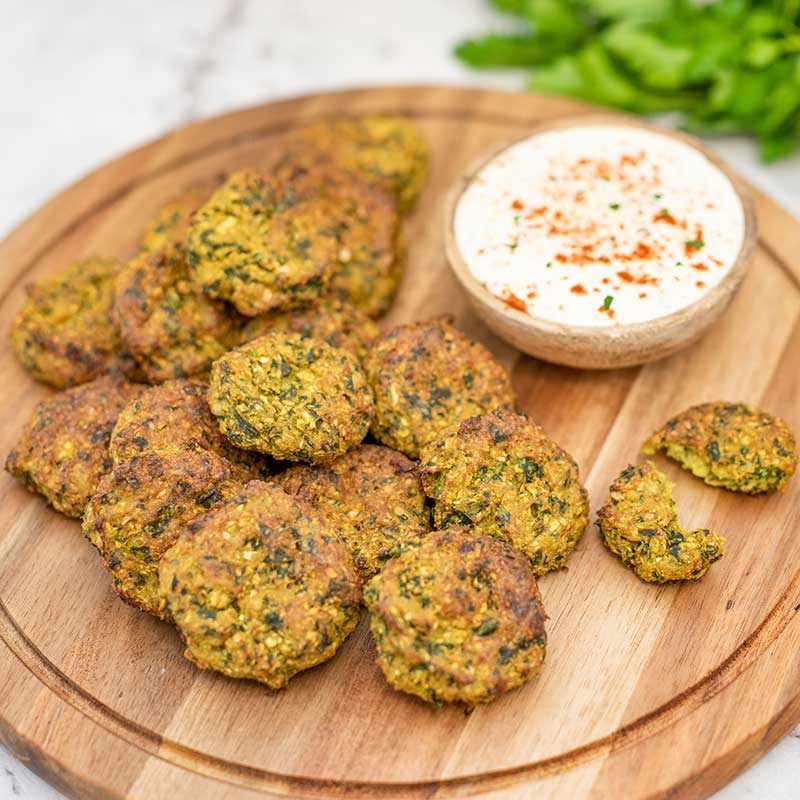 This yummy Keto Falafel recipe is loaded with flavor – just like the real deal! They are a great meat-free vegetarian lunch, dinner or as a snack (straight from the fridge).
Indian Boiled Egg Curry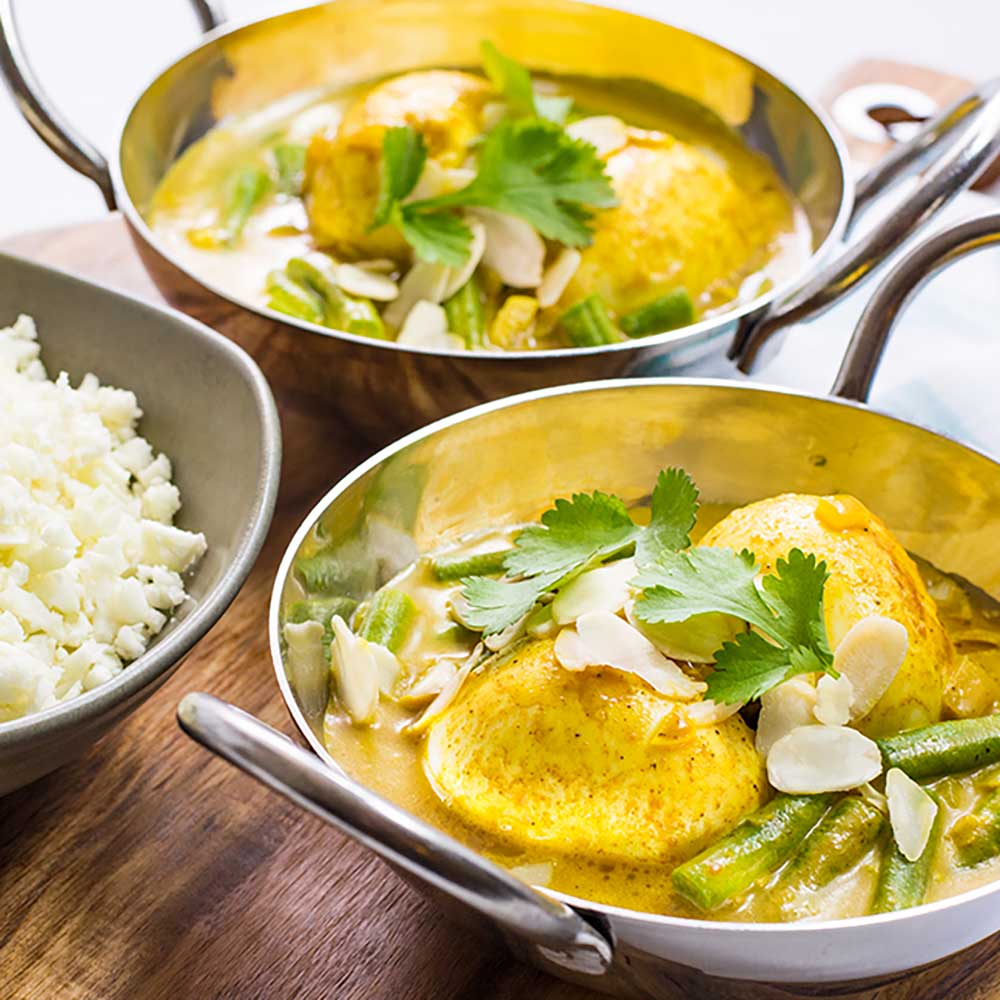 Our Low Carb Indian Boiled Egg Curry is a mild to medium heat dish, depending on the type and size of the chili you use. We used a tasty little Serrano Chili.
Broccoli Rice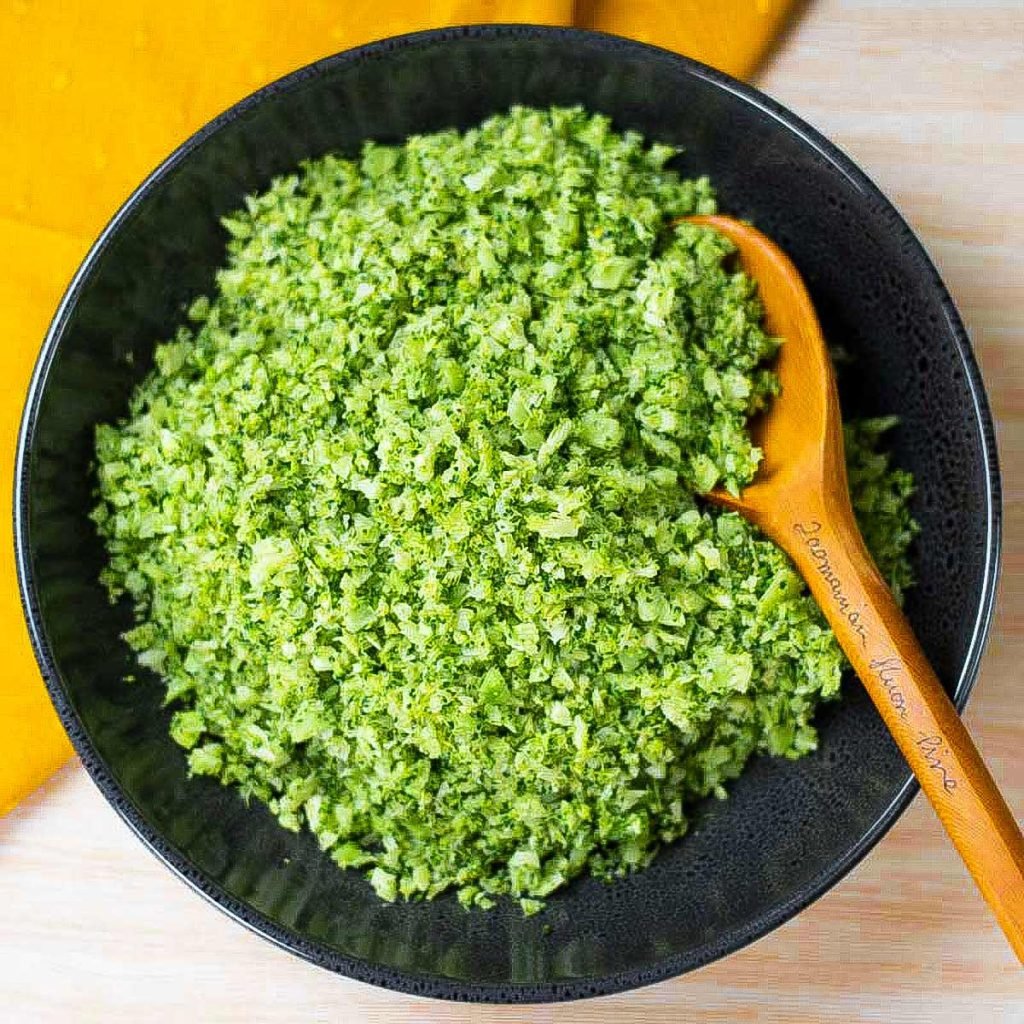 This super easy broccoli rice recipe is full of flavor and perfect for a healthy diet. Whether keto, low-carb, paleo, or vegetarian, it makes the perfect side dish.
Keto Dukkah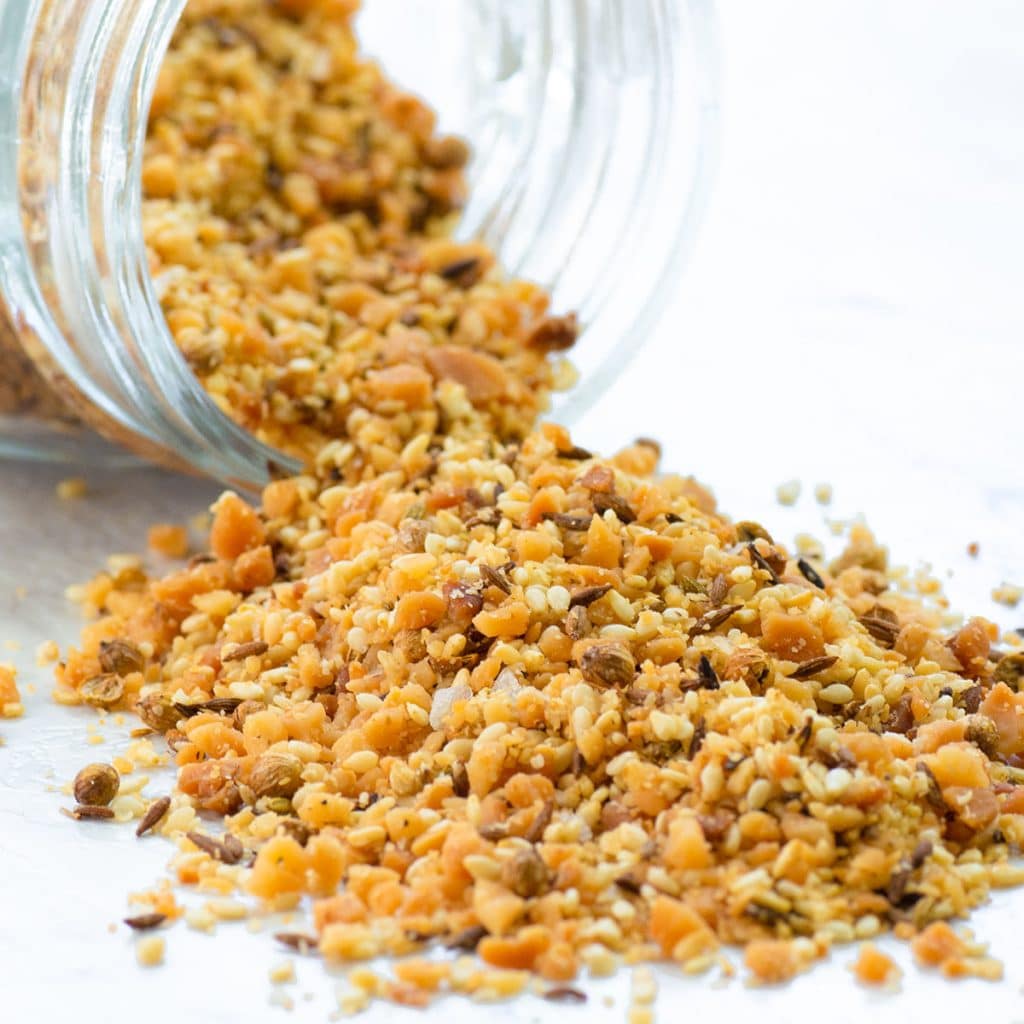 This Keto Dukkah recipe is based on macadamia nuts for their healthy fats, with the traditional base of sesame seeds, coriander seeds, and cumin seeds.
Cucumber Chips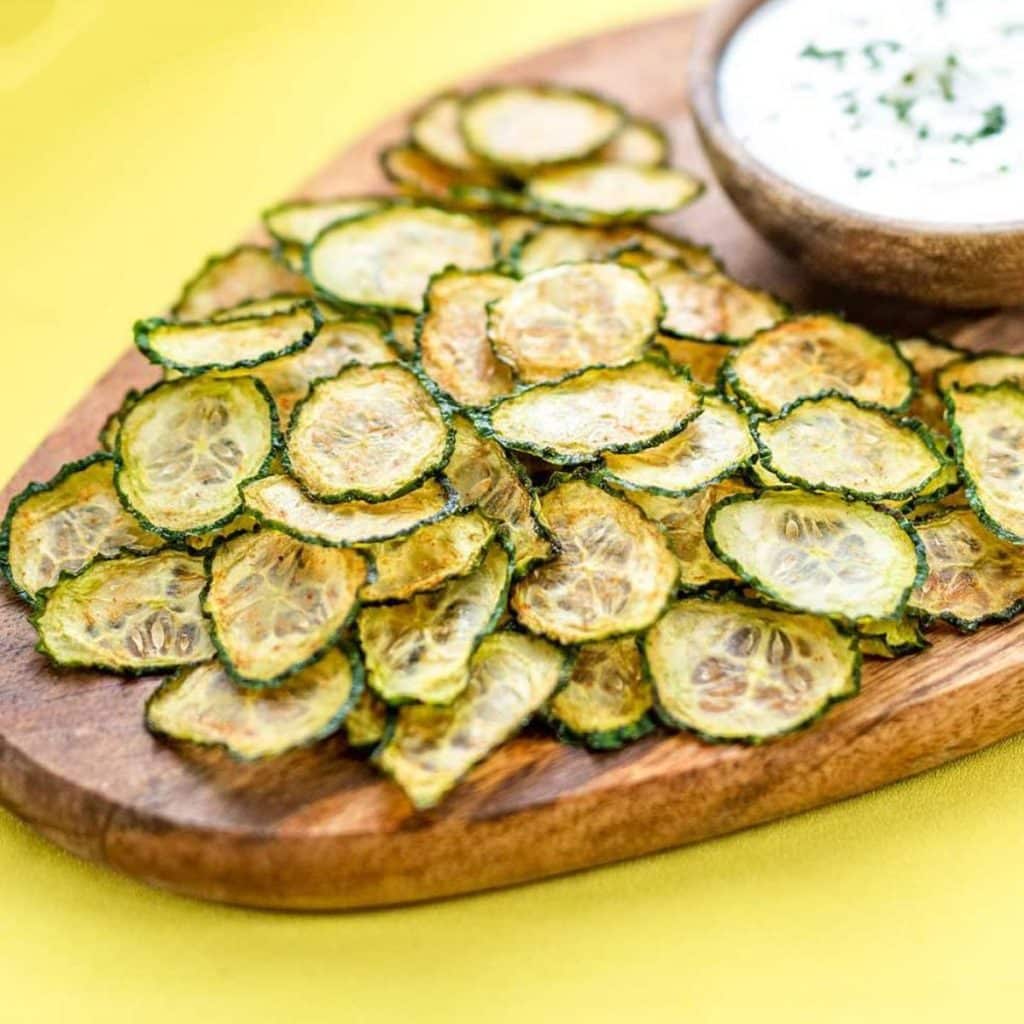 These Cucumber Chips are a healthy, crispy snack and super easy to make! They are great with dip, or just eat them by the handful, perfect for low-carb and keto diets.
Keto Broccoli Cheddar Soup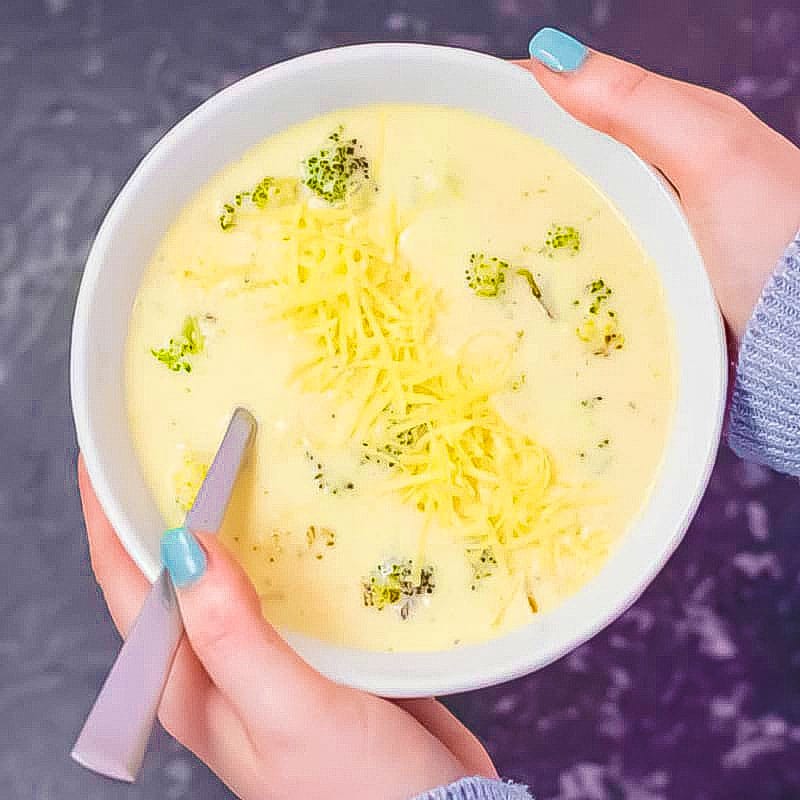 This Creamy Broccoli Cheese Soup is a comforting cheesy dish full of delicious low-carb, keto-friendly nutrition to enjoy all year round.
Keto Zucchini Pasta (Zoodles) with Avocado Sauce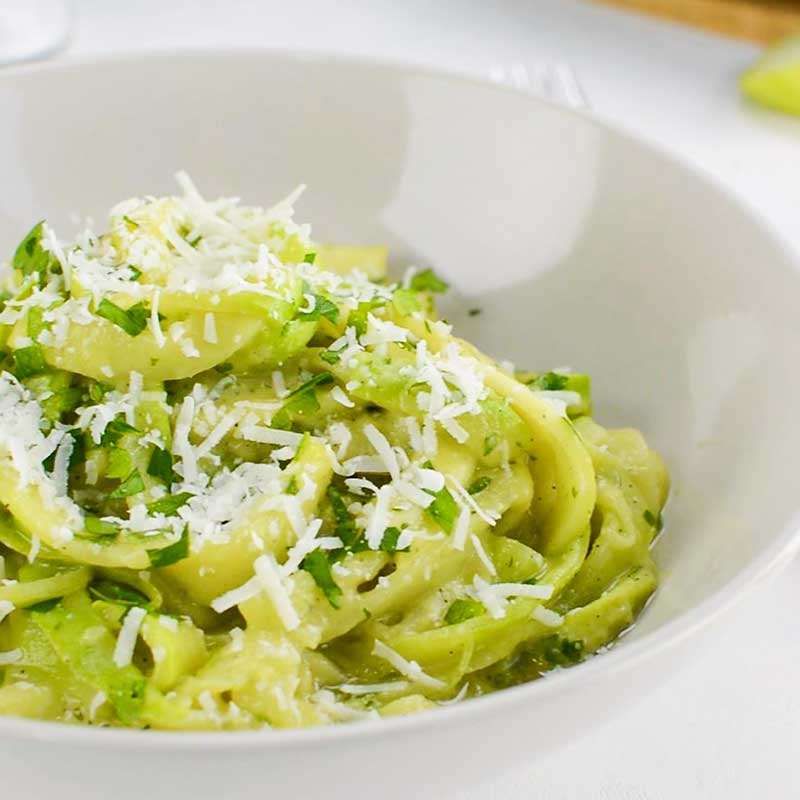 This easy Keto Zucchini Zoodles recipe with Avocado Sauce makes a great low-carb lunch, dinner, or side dish, and it's very low in calories with healthy fats and minerals.