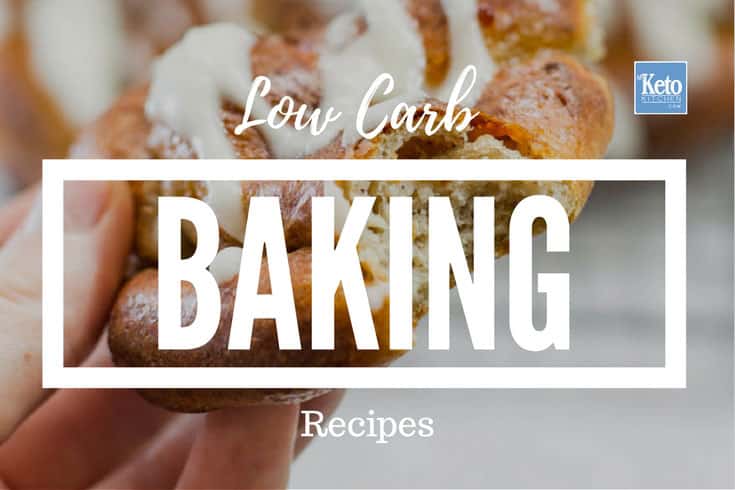 Everyone knows how hard it is to find low-carb, ketogenic baking recipes, so we put together a list of our keto baked goods.
Setting up your own keto bakery at home and keeping some basic low-carb staples can have you cooking some really tasty baked goods.

Whats better than homemade low-carb, bread, cakes, slices and muffins baked fresh from the oven anyway?
Keto Baking Recipes – Breads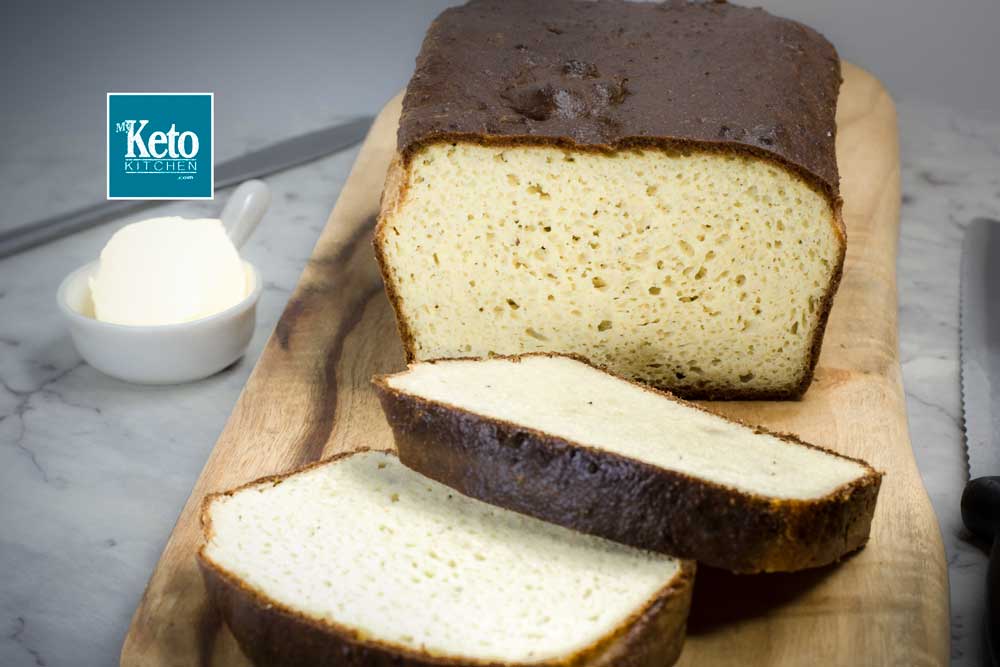 Moist and aromatic! Our newest improved version is sure to change your mind about baked Keto bread being dry and bland
This is our favorite Keto bakery recipe to make at home, we bake this bread in batches of 4 or 5 and freeze the loaves.
Of course, it tastes is best fresh baked from the oven. But when you crave some toast or want a low-carb carb sandwich and you haven't got the time for baking a loaf having some ready made is ideal.
A delicious taste and a yeasty aroma that will make you wanting more.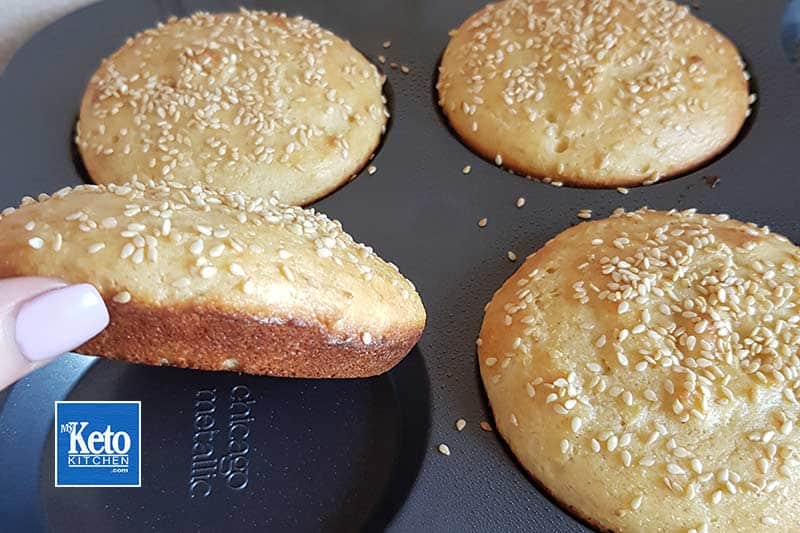 The above keto bakery recipe is almost identical to our keto baked bread above.
The difference is that they're baked in a baking tin, with slightly different ingredient portions to suit their volume.
These burger buns are a real lifesaver for those who like hamburgers and are tired of lettuce cups.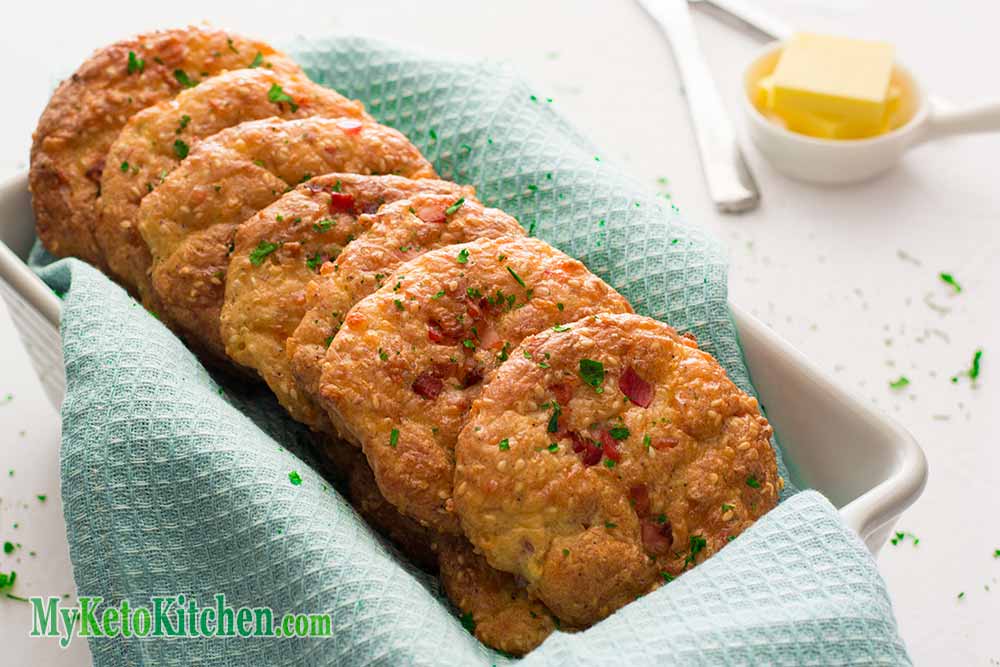 Low Carb Cheese and Bacon Rolls
What's more delicious baked straight from the oven than one of our favorite low carb baked recipes that are these cheesy beauties?
Baked keto rolls are an excellent replacement for hamburger buns. They're so easy to make and one of our most popular keto baking recipes due to their many uses.
Will like them best served hot, freshly baked from the oven with a big knob of butter.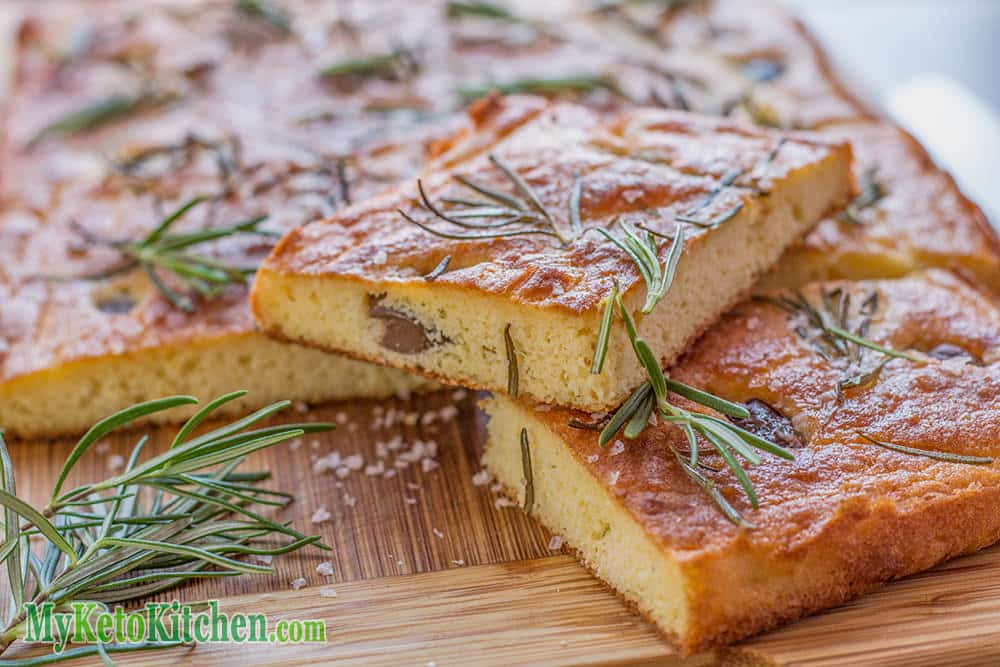 Low Carb Rosemary and Focaccia
A wonderful side to soups this low-carb baked focaccia brings out a touch of gourmet dining.
But where can you find a low-carb version of this baked keto focaccia? Nowhere that we know of, so time to bake your own.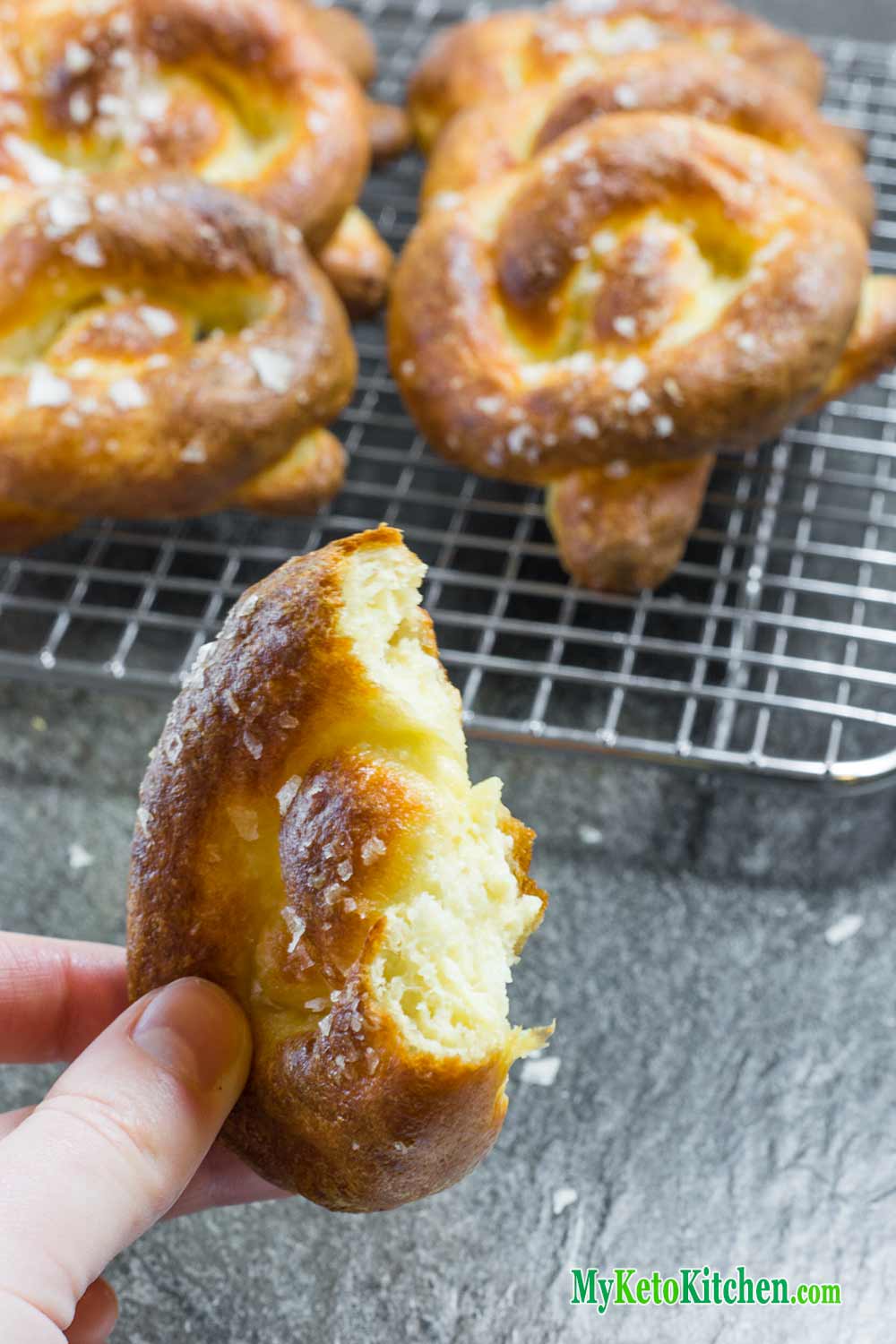 Low-Carb Ketogenic Soft Pretzels
We couldn't leave our original and favorite keto baking recipe out of the list.
Just the aroma alone of that bready yeast wafting through the air while its baking in the oven will have everyone's stomach grumbling.
Baked fresh from the oven served with a knob of butter is heaven. They also work well if cooked in batches and frozen. Simply microwave until soft and serve immediately.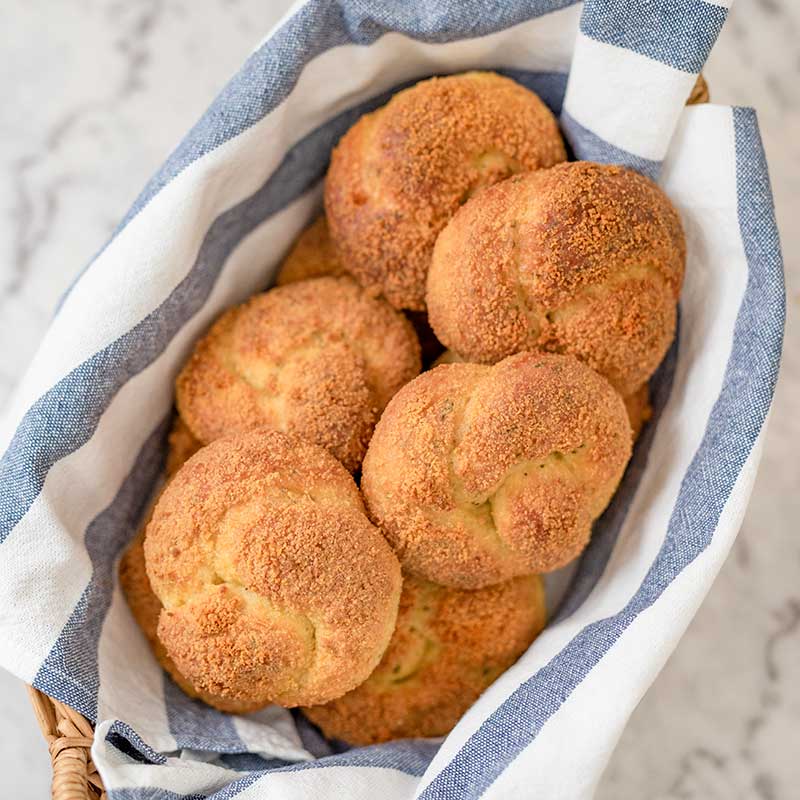 These delicious buns make an excellent low-carb garlic bread alternative. Serve them alongside meaty and soup dishes or use them for dipping.
If you're looking for something to smother your keto baked goods in. Take a look at our Flavored Compound Butter Recipes. They're very easy to make and keep on hand.
Keto Bakery – Homemade Baked Goods
Muffins are a fantastic way to create some delicious homemade recipes in your home keto bakery. We use a variety of ingredients, natural sweeteners, and low-carb Keto flours in place of the high-carb regulars in our keto baked goods and the results are "amazing."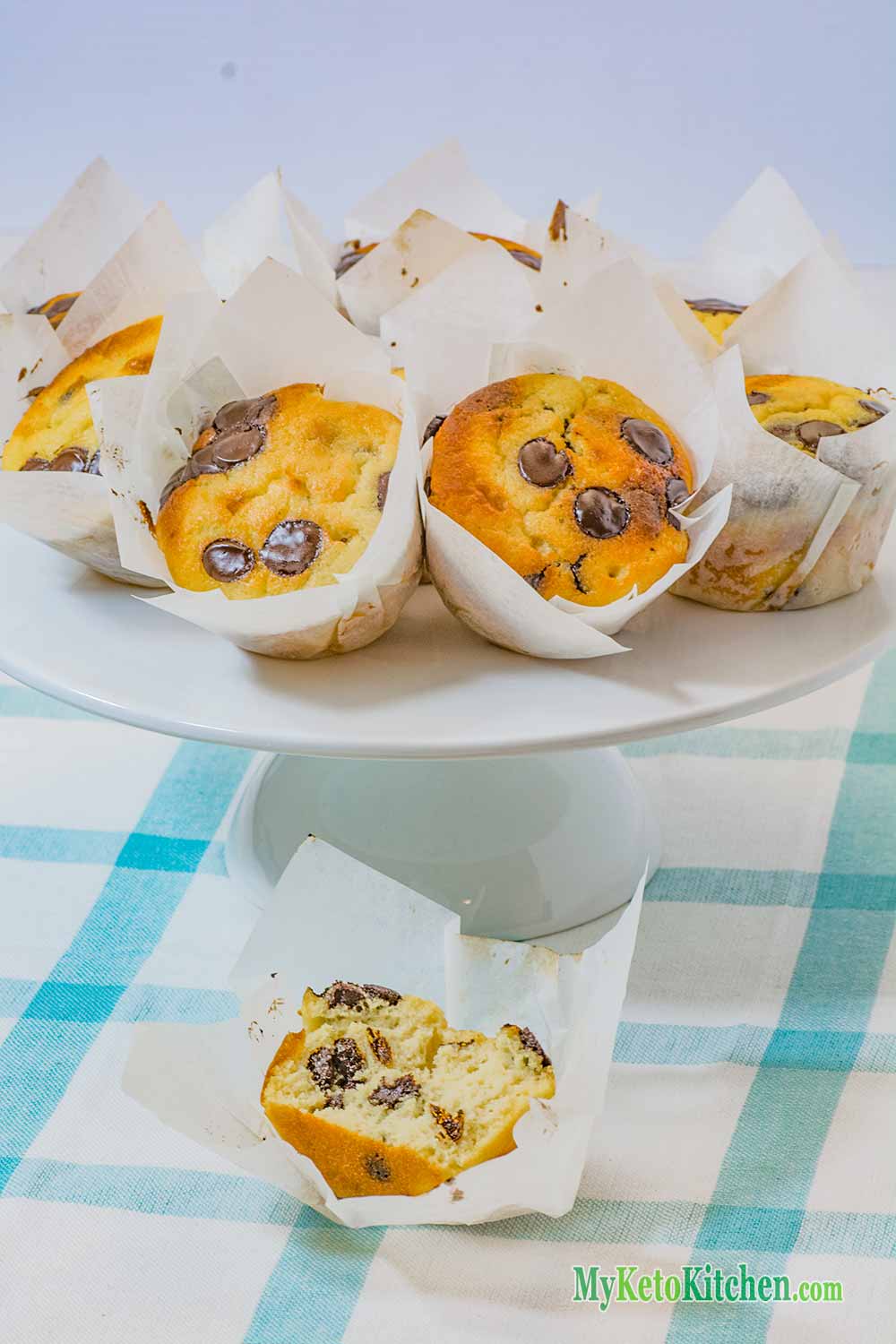 The low-carb muffins are a joy to bake in the oven, just look at the results.
You'll know how good these are when your little home keto bakery is suddenly cleaned out of them. The aroma coming from the oven will have the coming from miles away!
Be sure to bake plenty and refrigerate, muffins make an excellent keto snack, and the high fiber ingredients are quite filling.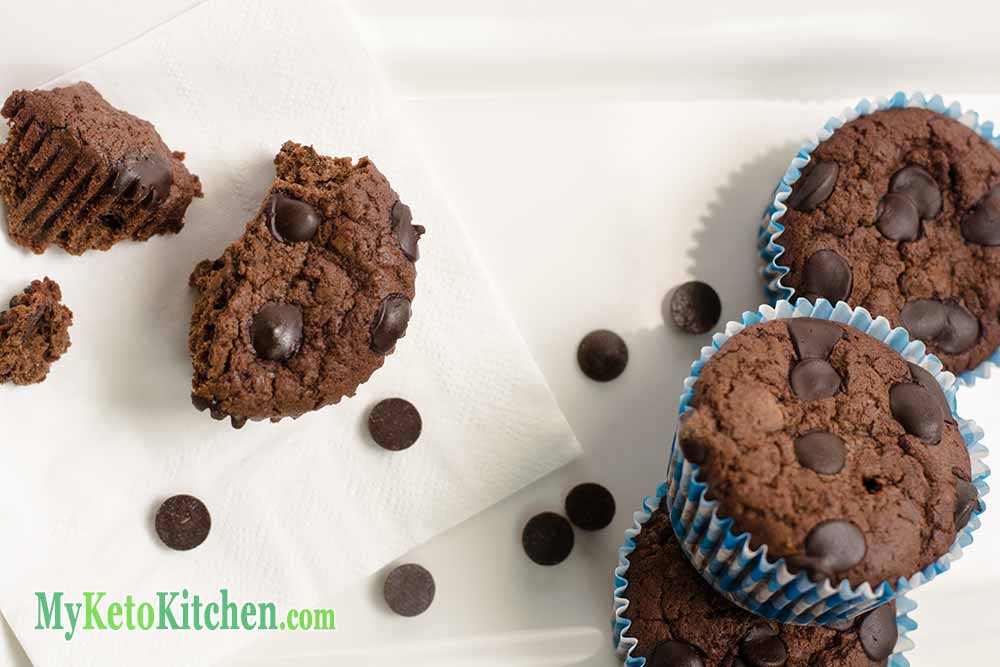 If you liked baking the recipe before this one, you love the double chocolate in this baked keto recipe. Rich, Moist and chocolatey.
Here we've doubled the chocolate and added cocoa to the dough along with the chocolate chips. The two textures of chocolate make this baked keto version simply divine!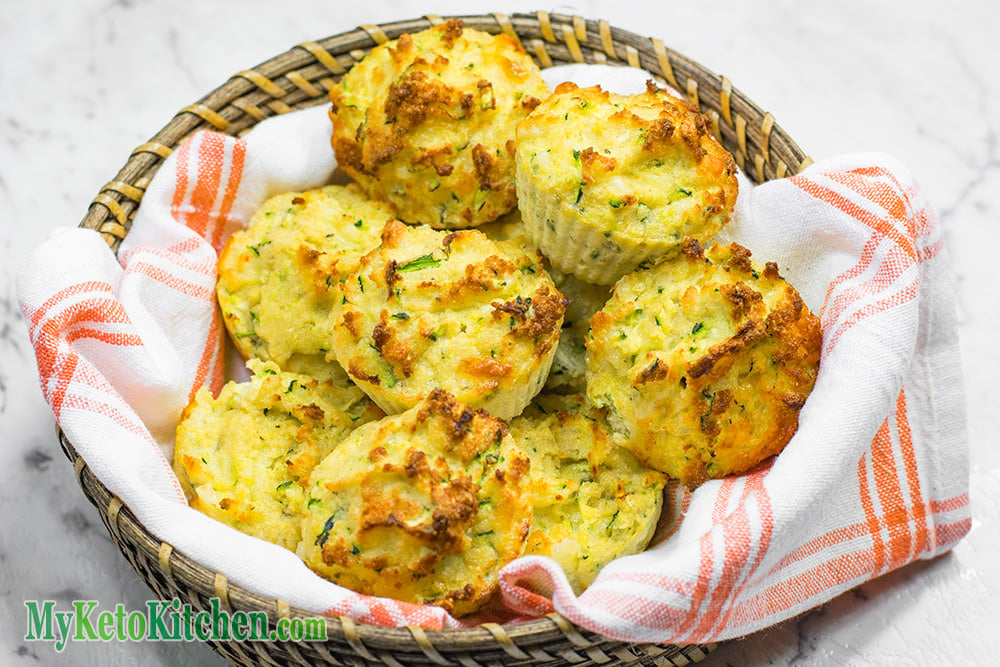 Low Carb Cheddar Cheese and Zucchini Muffins
If a savory muffin is more your style these tasty muffins are simply divine baked straight from the oven
Best served straight after baking from the oven smothered in butter.
Keto Baked Goods – Low Carb Cookies Recipes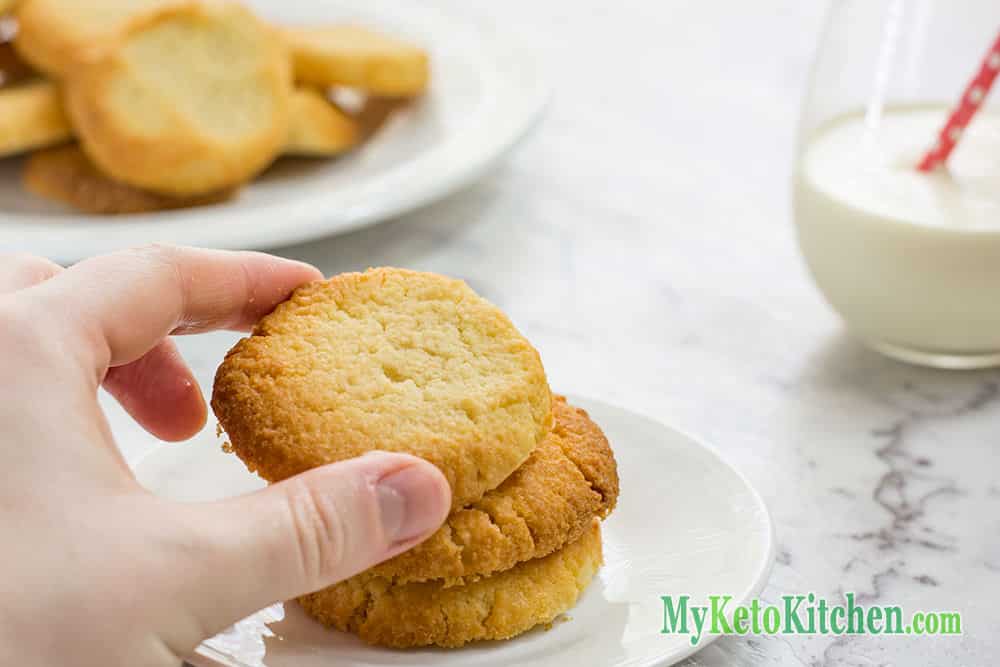 Low Carb Vanilla Shortbread Cookies
These are one of our all-time favorites to come out of the My Keto Kitchen bakery.
Our shortbreads are a hit with everyone and a recipe that we love to bake often. Not only that but the shortbread can be crumbled up after baking to be used as a Keto pie crust for cold desserts.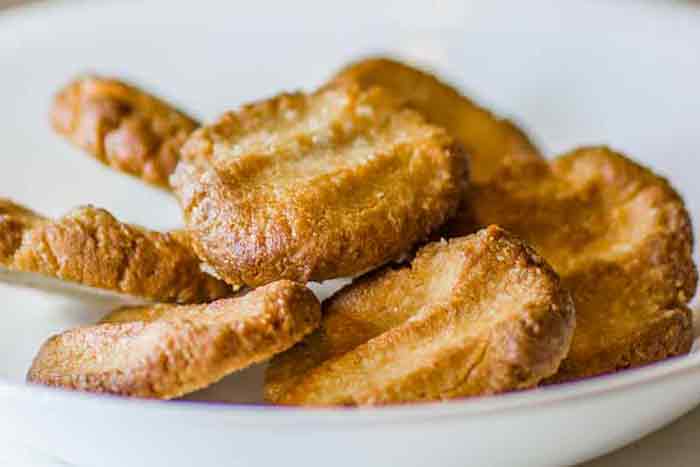 Low Carb Peanut Butter Keto Cookies
One of our first ever cookies recipes that we baked in our keto bakery.
A very simple and effective recipe that produces the perfect keto cookies.
For more recipes visit our keto recipes page.
These are just a sample of the low carb baked recipes from the My Keto Kitchen Home Bakery. We hope you like them.
Keto Bakery