From pies, casseroles, noodles, mash, curry, and more, these keto dinner ideas are the perfect solution for delicious and healthy low-carb meals you can make at home. These recipes are also ideal for meal prep.
Keto butter chicken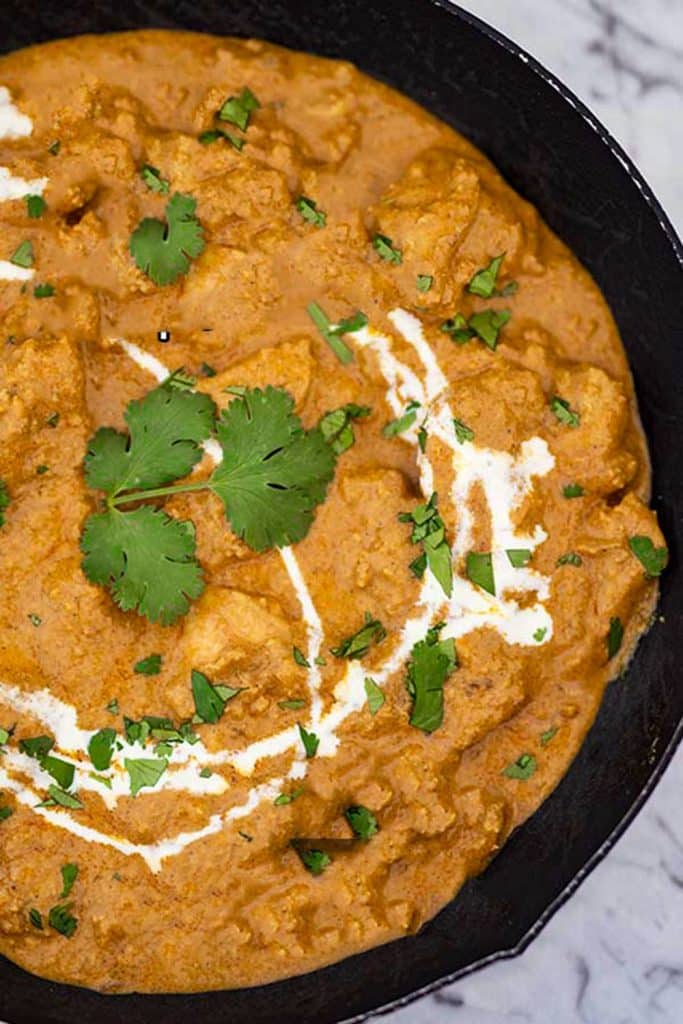 This delicious creamy Keto Butter Chicken recipe is super low carb and mildly spicy. It's our all-time favorite low-carb Indian takeout meal.
Keto carbonara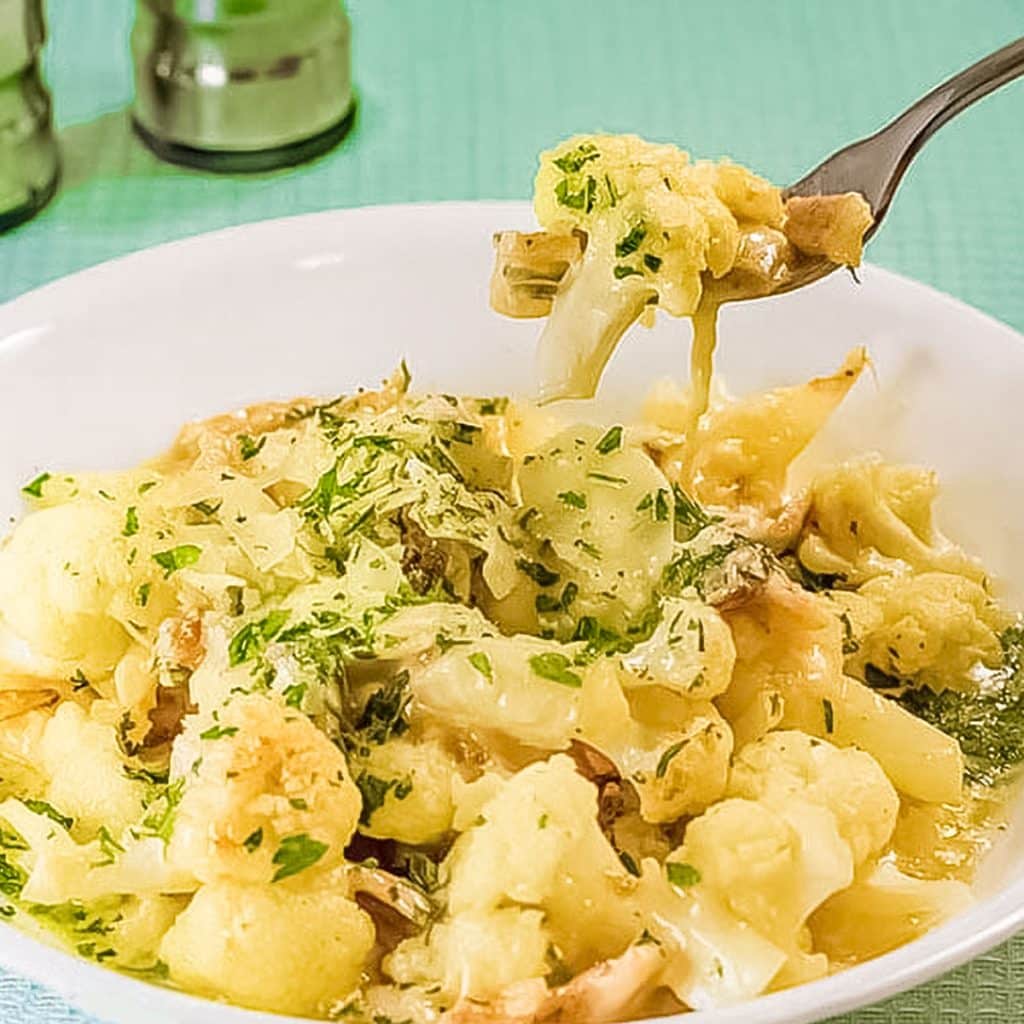 This Keto Cauliflower Carbonara recipe made with cauliflower, bacon, and cheese is super easy to make.
Keto pulled pork casserole
This pulled pork casserole is made with leftover Mexican carnitas and is super delicious. Just add cheese and a few other ingredients for a delicious meal.
Keto chicken curry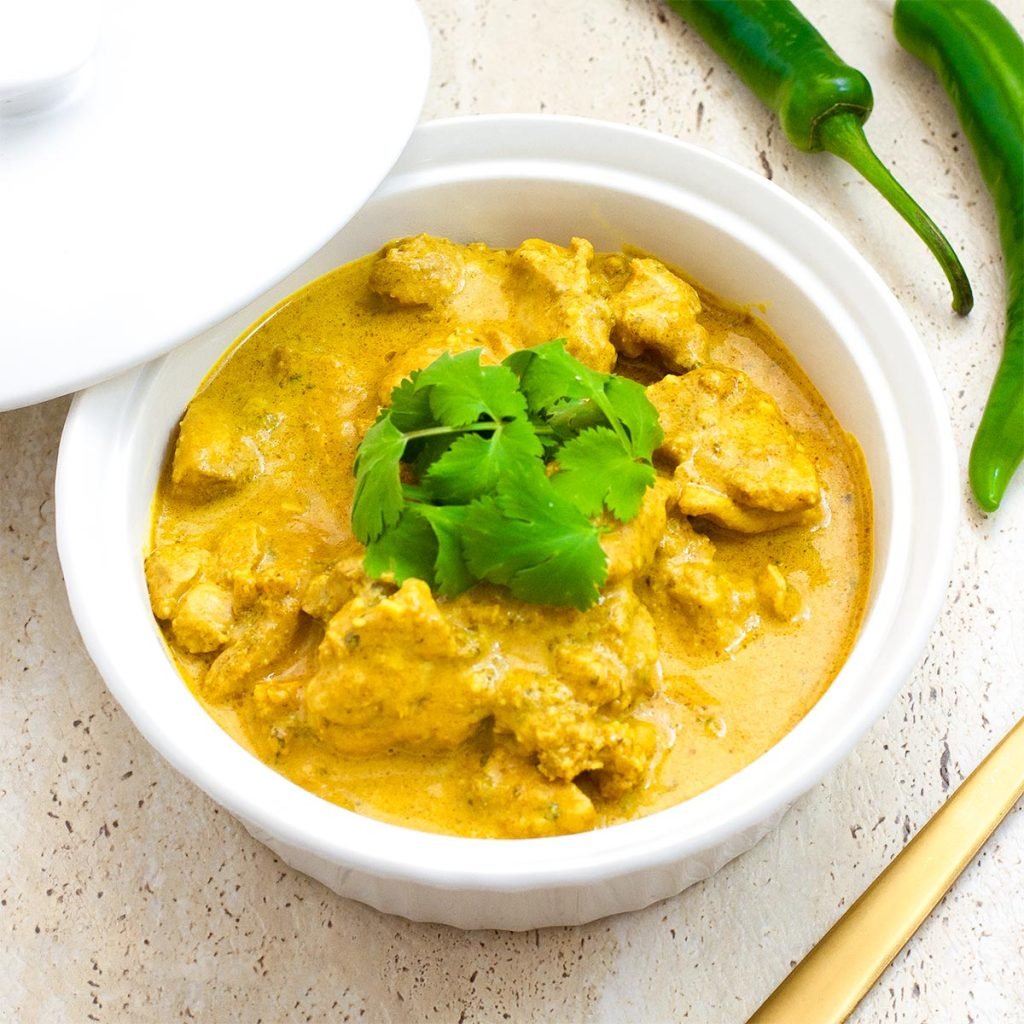 This delicious Keto Chicken Curry recipe is mildly spicy and full of flavor, making it the perfect low-carb dinner for spice lovers.
Keto cottage pie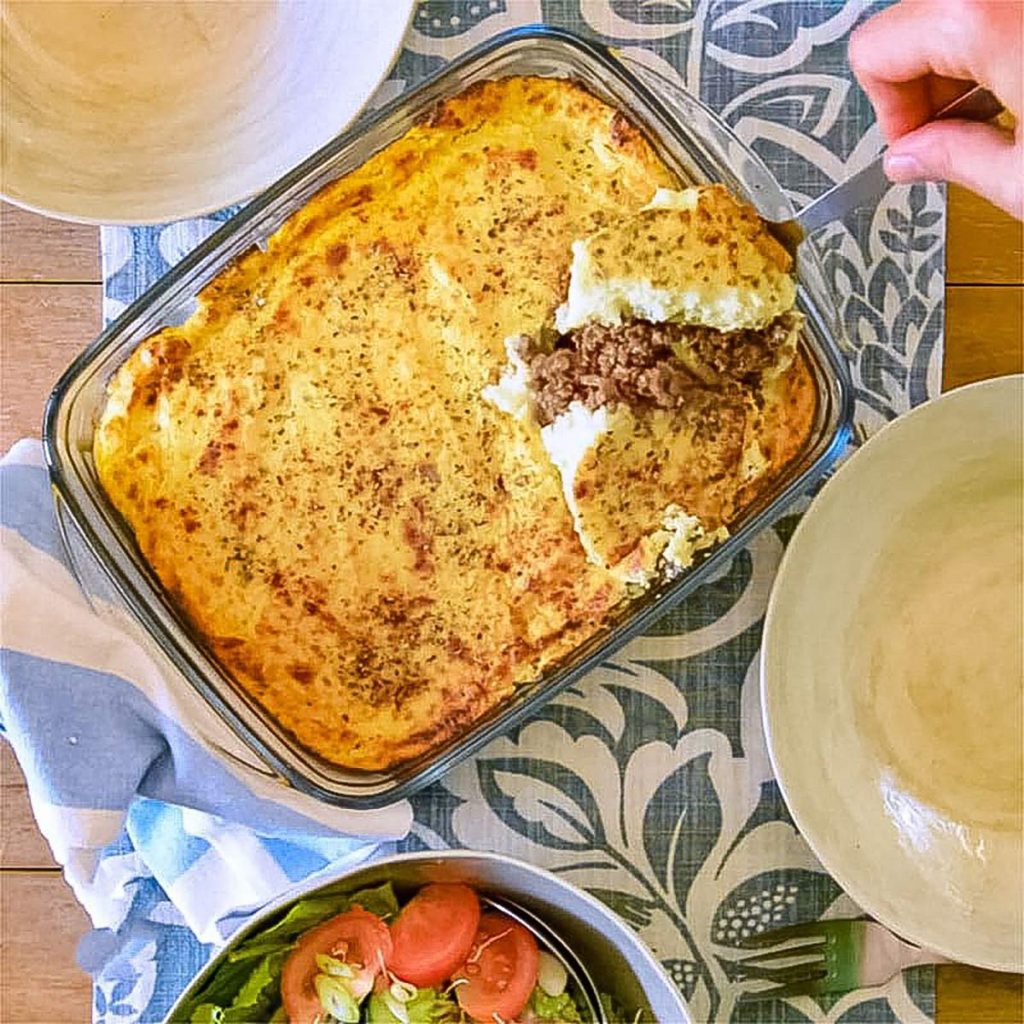 This Keto Cottage Pie recipe is topped with buttery cauliflower mash and tastes even better reheated for lunch or dinner the next day.
Keto Swedish meatballs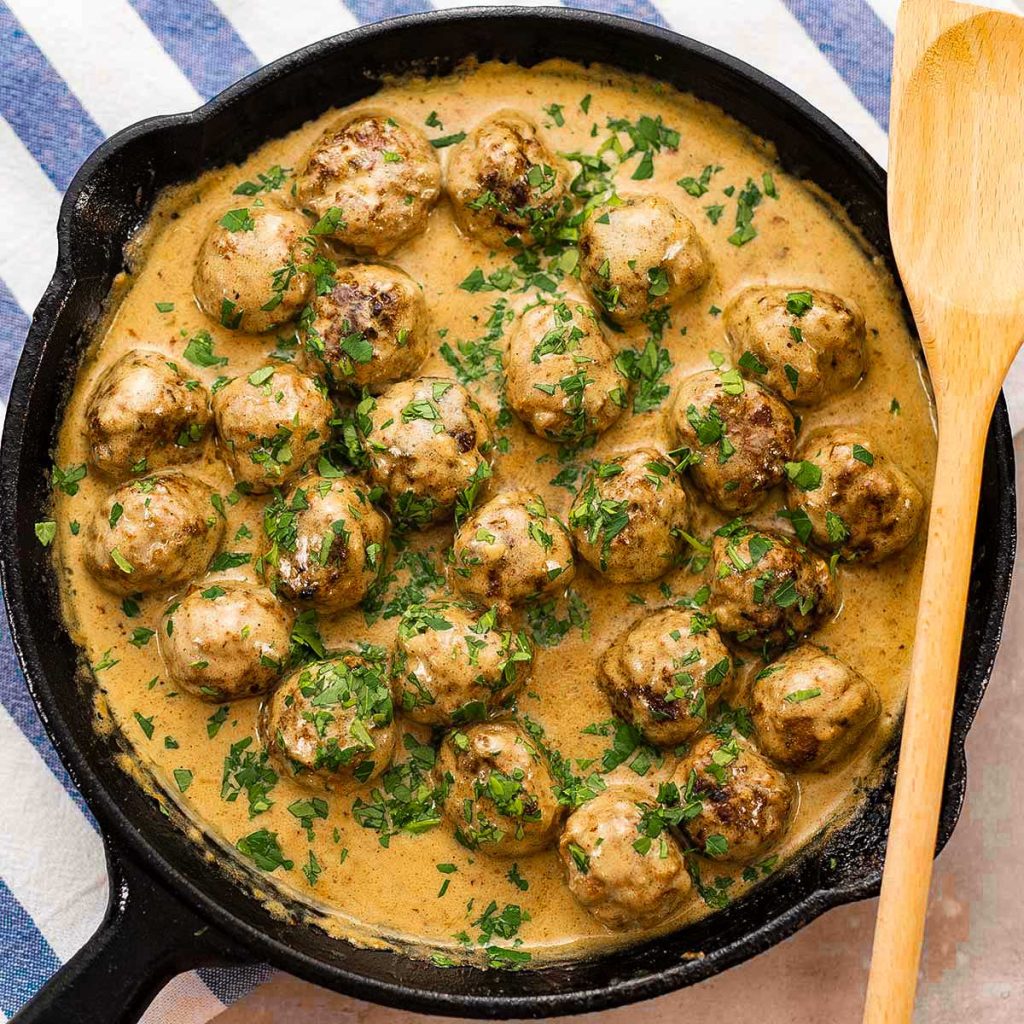 This Keto Swedish Meatballs recipe is the perfect low-carb dinner with moist meatballs and a delicious creamy sauce.
Keto chicken enchilada casserole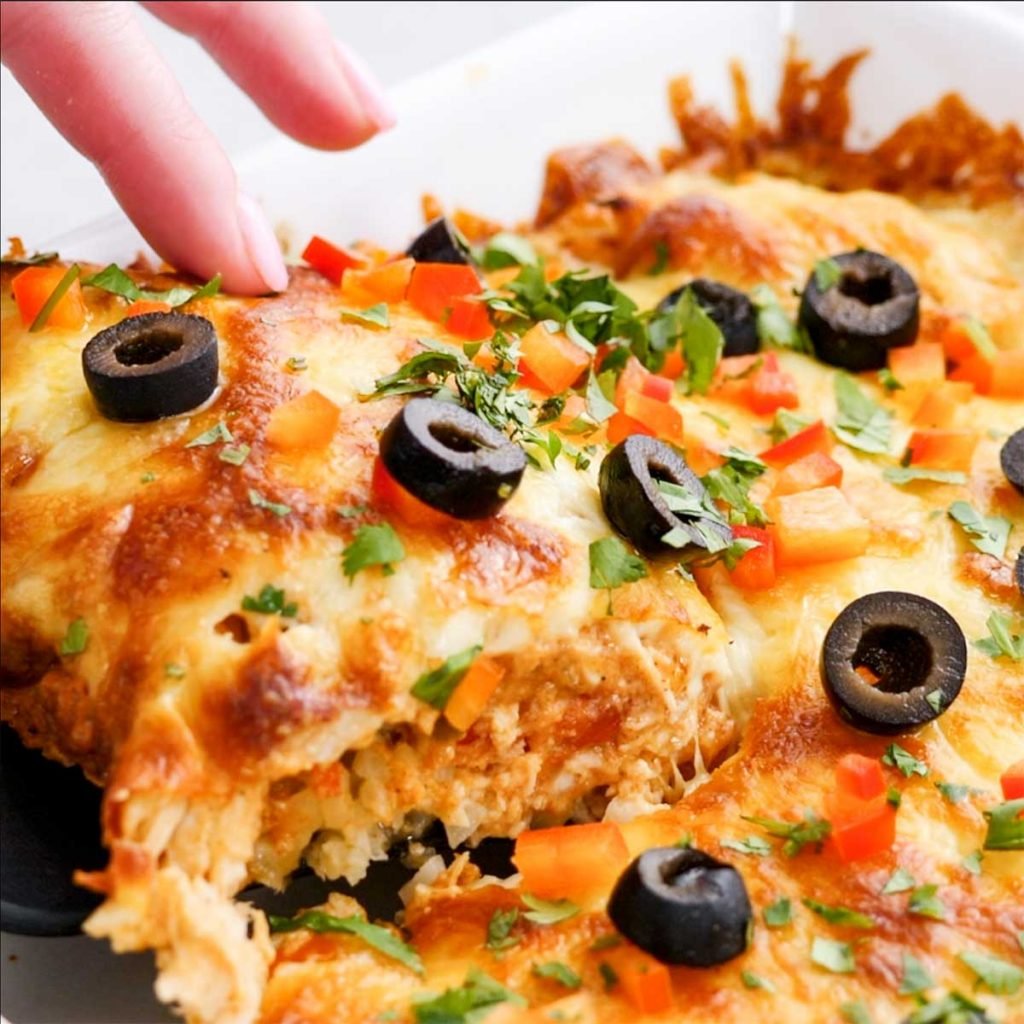 This Keto Chicken Enchilada Flavored Casserole is a deliciously cheesy, one-pot meal to feed the whole family. It's quick and easy to throw together without the bread.
Keto Singapore noodles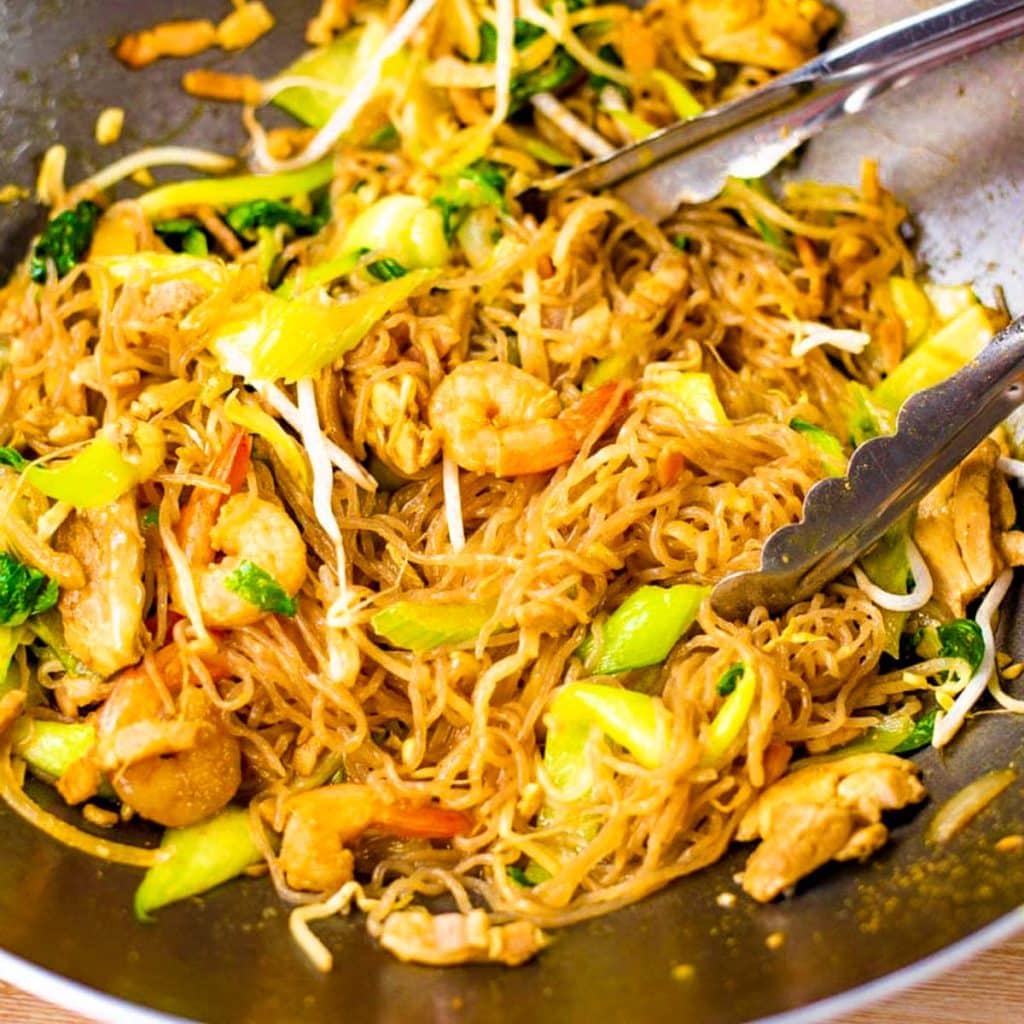 This Keto Singapore Stir Fry Noodles recipe tastes like what you'd find on an Asian restaurant menu. It's a quick, easy stir-fry recipe with chicken, shrimp, and bacon.
Keto sushi rolls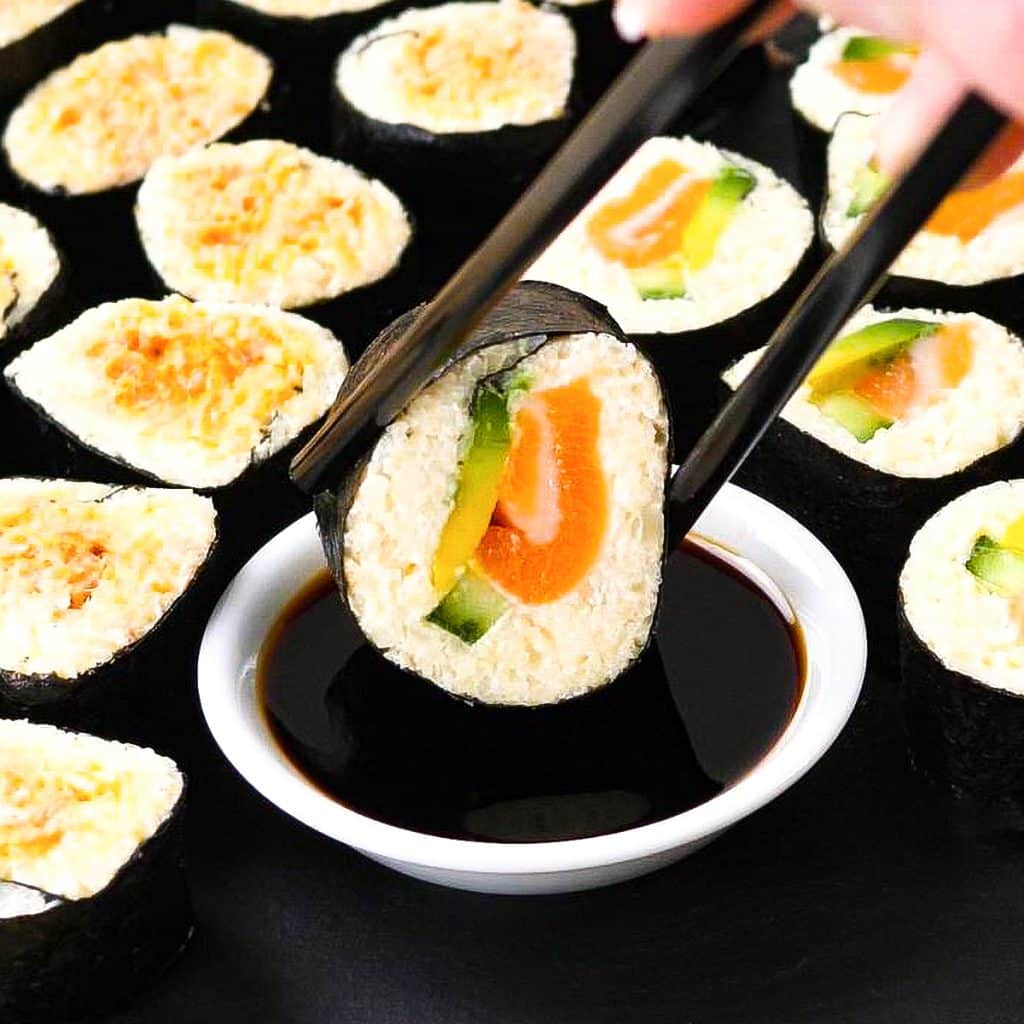 Quash your Japanese cravings with this easy Keto Sushi Rolls recipe. It's low-carb and easy to make using cauliflower rice and your favorite fillings. Tastes just like the traditional version.
Keto cauliflower mash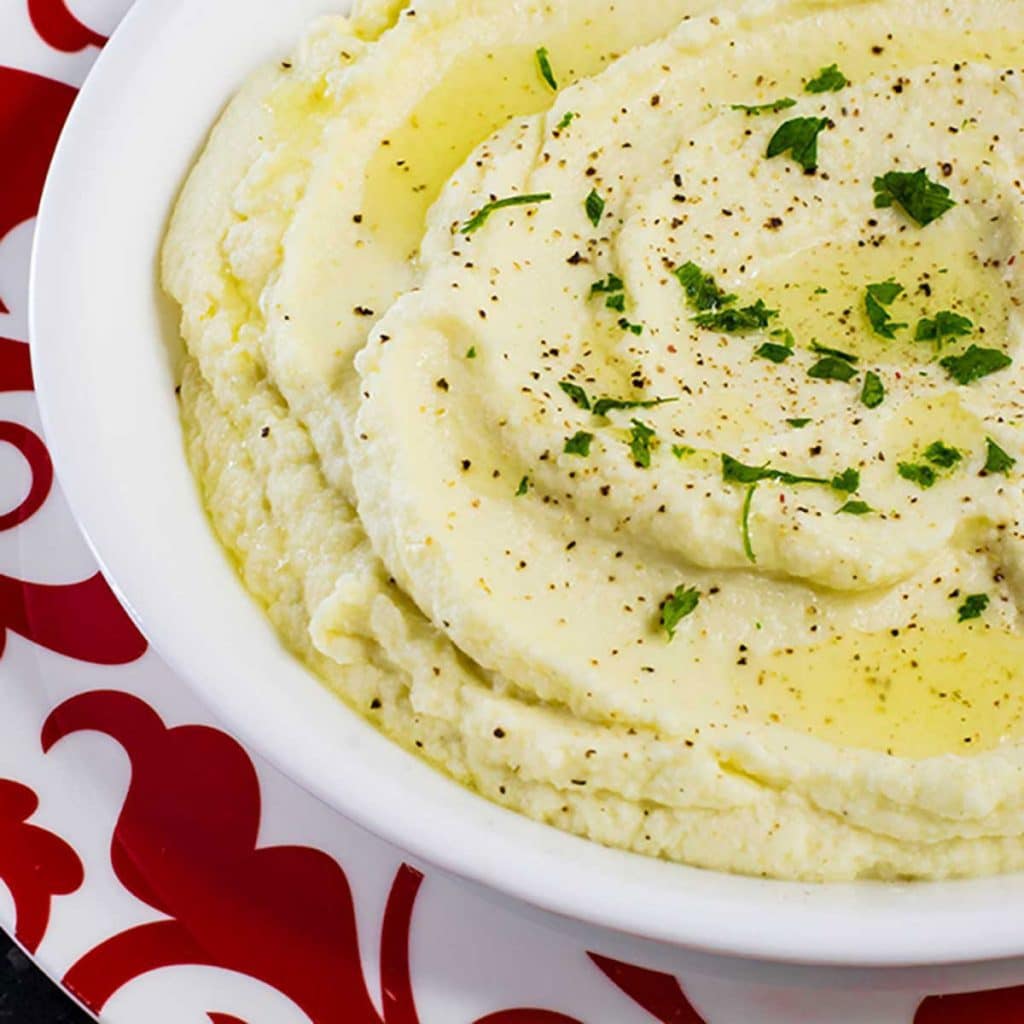 This Creamy & Buttery Keto Cauliflower Mash recipe is an excellent substitute for mashed potato. Delicious, healthy, and very easy to make.
Keto beef stroganoff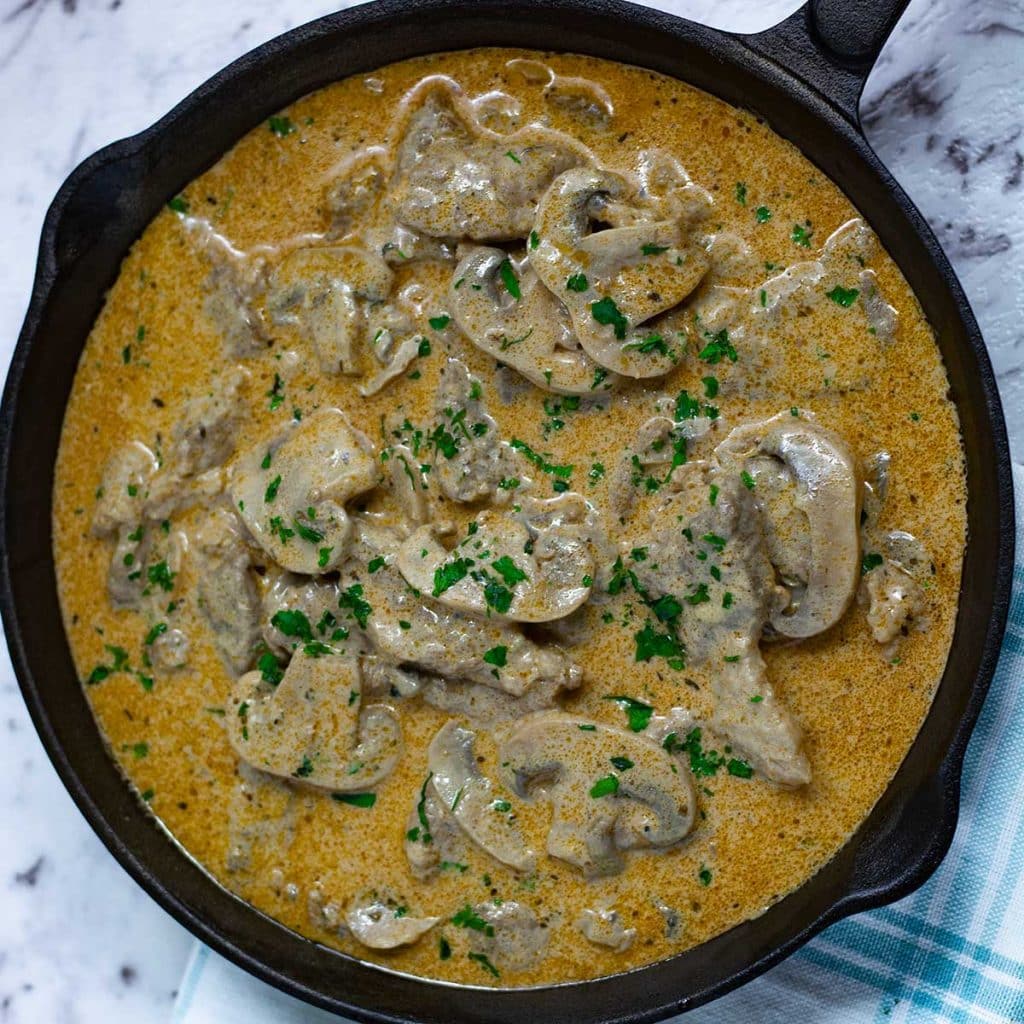 This Keto Beef Stroganoff Recipe is a low-carb version of the classic Russian stew with added fat, making it extra creamy and tasty with just 2g carbs per serve.
Keto chicken, cheese, and bacon casserole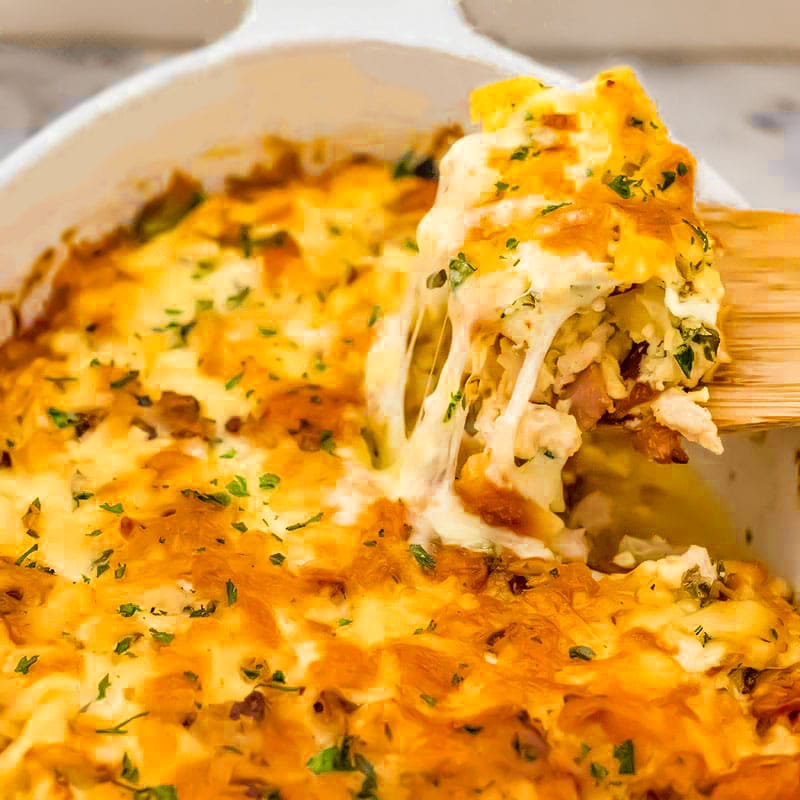 This delicious Keto Chicken, Cheese & Bacon Casserole is loaded with cheesy goodness. It's perfect for dinner and easy on a budget.
Keto Asian shredded beef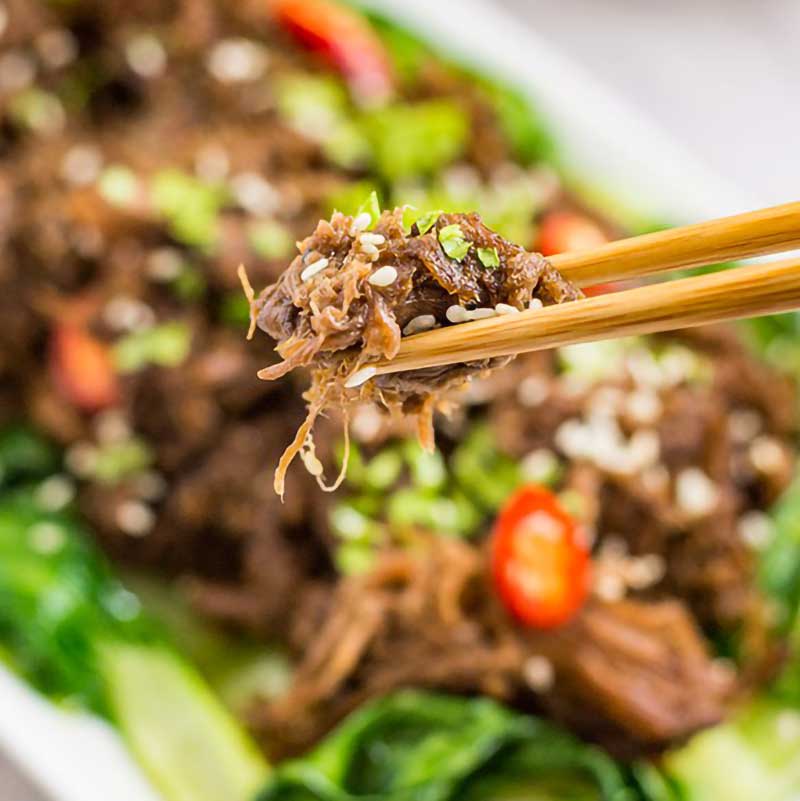 Our Keto Shredded Beef Asian Style is tender, succulent meat infused with garlic, ginger, chili, and our Low Carb Hoisin Sauce.
Keto shepherds pie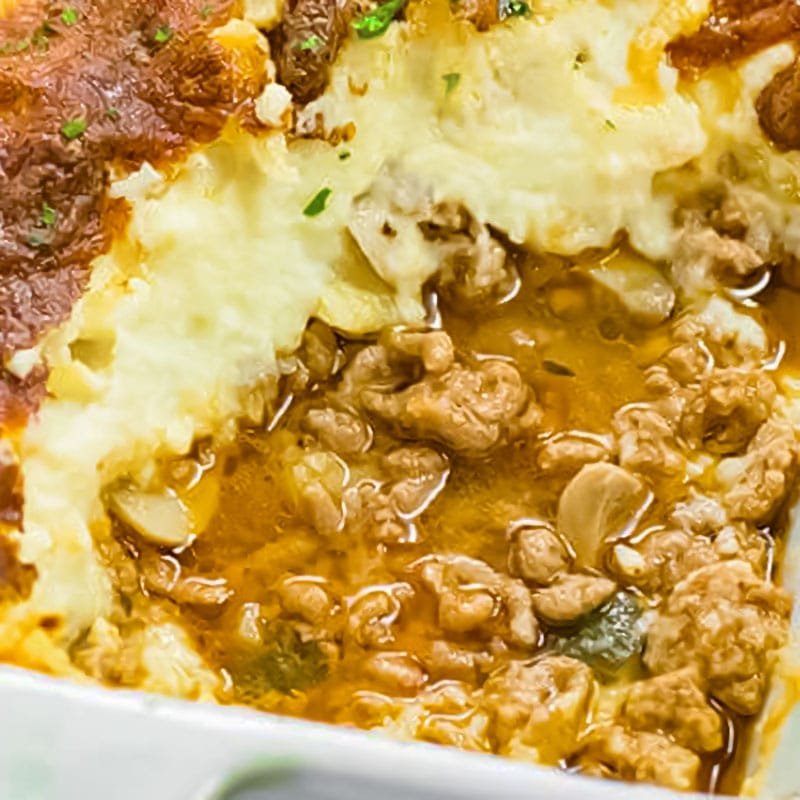 This Keto Shepherds Pie is s a comforting low-carb dish loaded with lamb, vegetables, and cheese with a fluffy cauliflower mash top replacing potato.
Keto tandoori chicken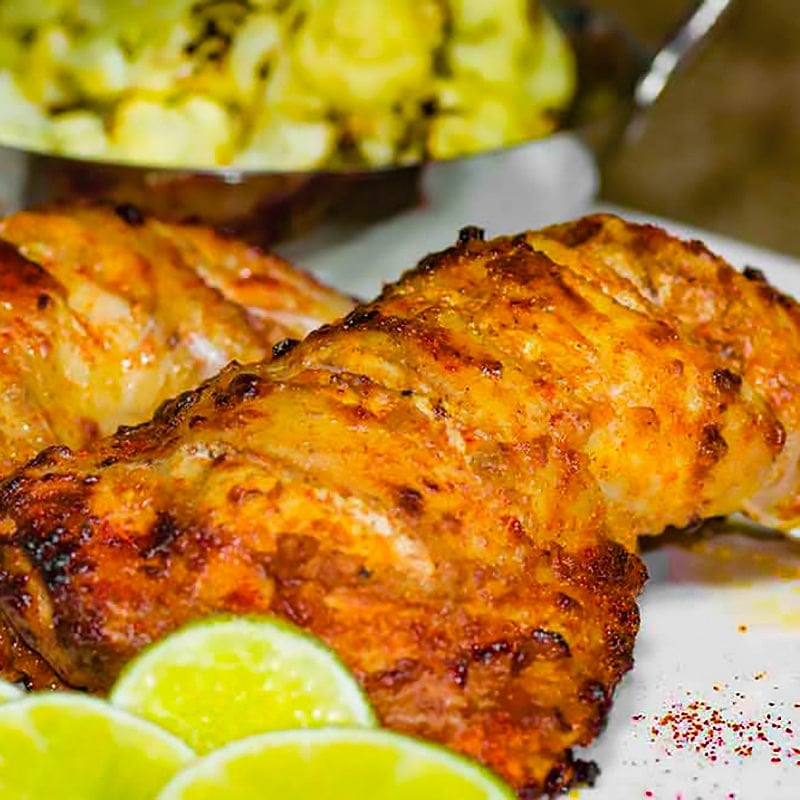 Tandoori Chicken is a hugely popular Indian dish loved all around the World, and this Keto Tandoori Chicken recipe is just as tasty but low carb.
Keto broccoli mash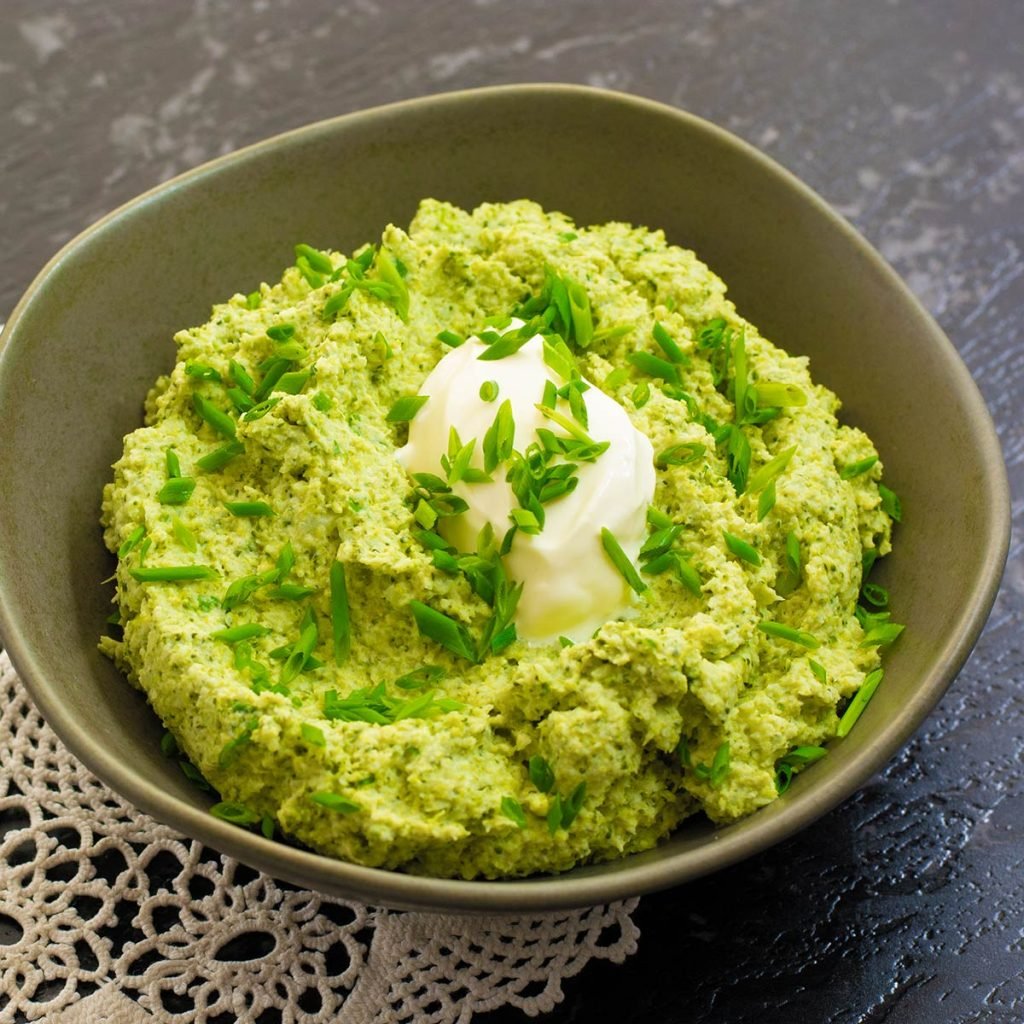 This super easy keto broccoli mash recipe is ideal for vegetarians on keto or as a side for meat-eaters.