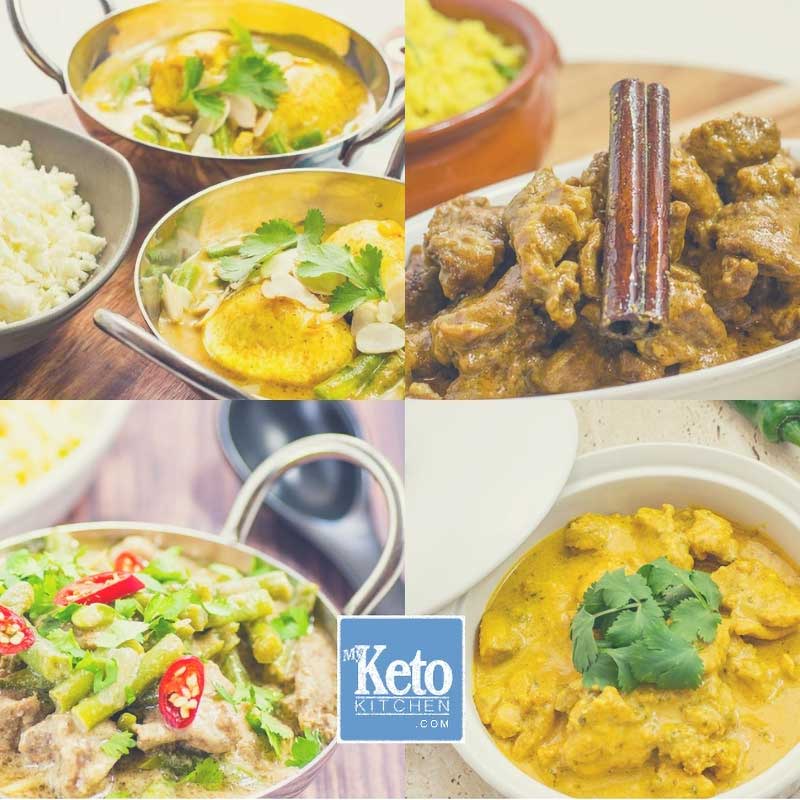 With this list of our best Keto curry recipes, we've removed any high carb ingredients such as flour and sugar and replace them with low carb alternatives.
The beauty of our keto curry recipes is that you can make them in bulk and freeze or refrigerate them to eat them as needed. Just get some cheap plastic containers and load them up ready to heat and eat.

The Best Spicy Keto Recipes List
Bookmark this page as we'll add more curries to the list as we make them. We're always exploring ways to make keto curry recipes out of regular everyday dishes.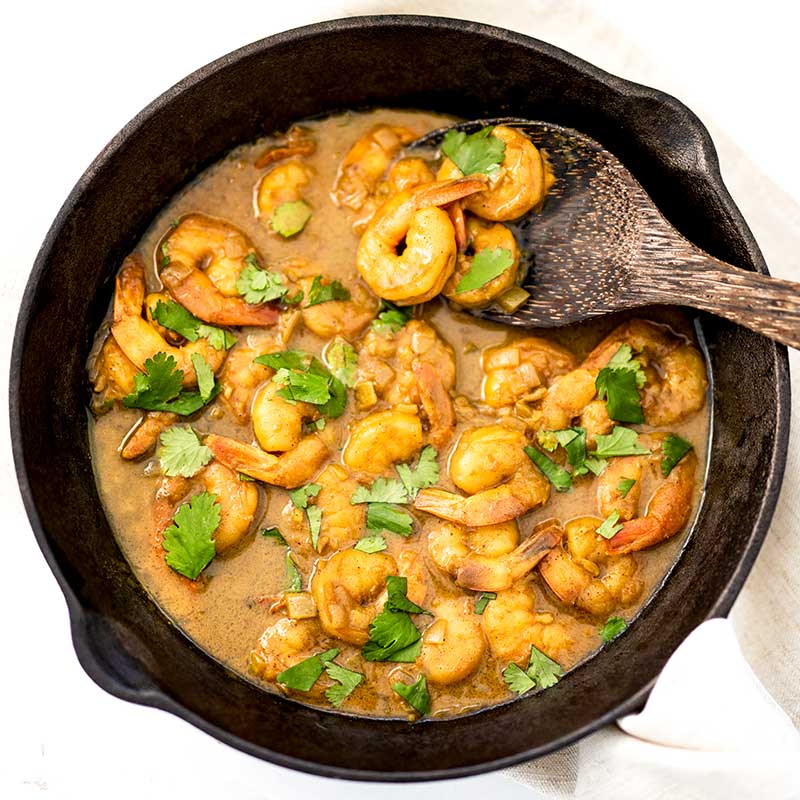 A delicious Cream Keto Shrimp Curry that's perfect for low carb seafood lovers.
Serve with a side of cauliflower rice this recipe is a really classy dish.
Such a delicious curry recipe influenced by a creamy Indian curry.
Very easy to make on the stovetop with readily available ingredients that every good keto cook should have in the kitchen. Yum!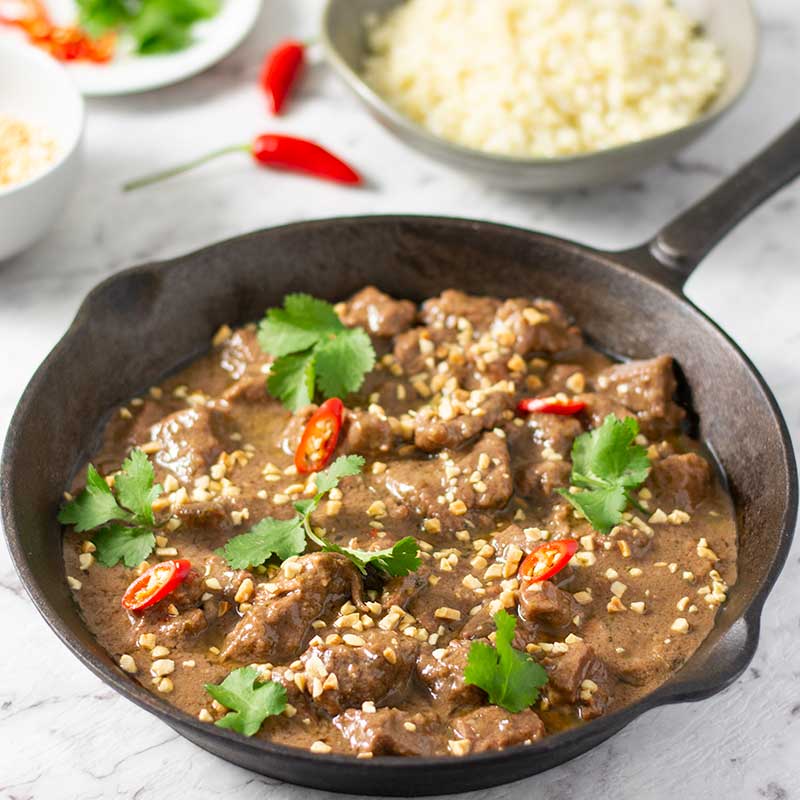 Beef Panang is a popular Thai Curry with tender strips packed with spicy flavors.
We took the traditional recipe and made it low-carb, perfect for your Keto diet.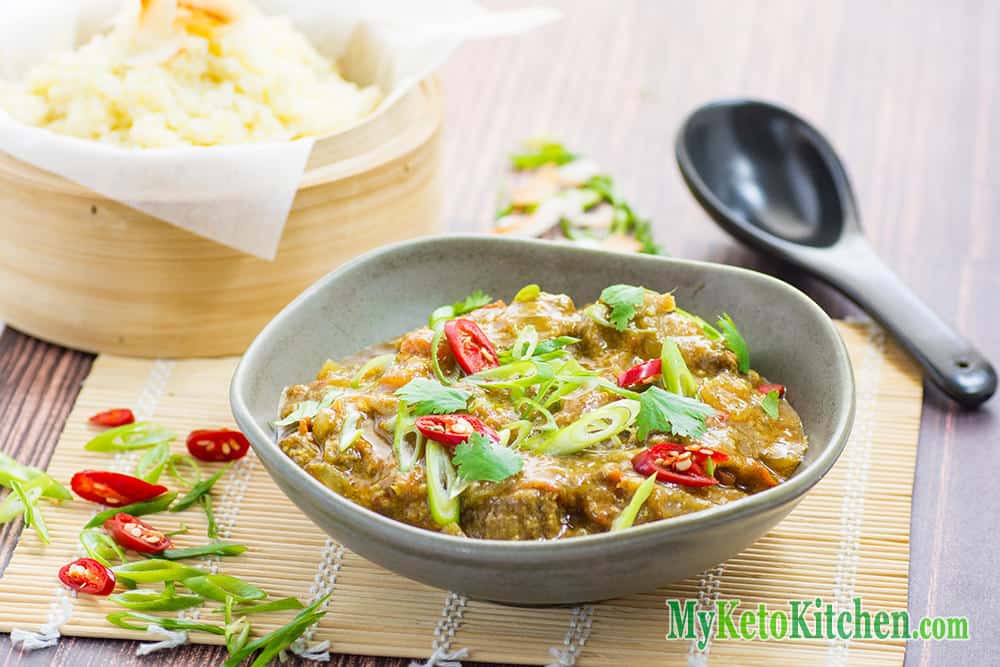 If you like your Keto curry hot, this low-carb vindaloo is for you. Again we use the stovetop and make plenty for everyone.
If it's too hot for you just back off on the chili for a milder curry.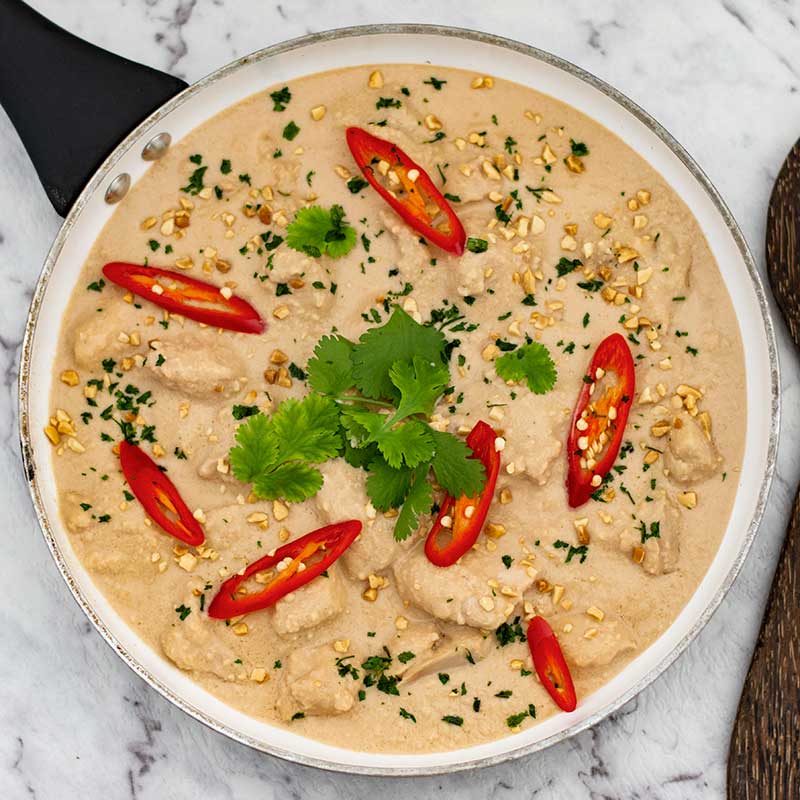 If you're a fan of satay chicken this Keto Peanut Chicken Curry will really hit the spot.
Perfect for Indonesian or Thai themed meals.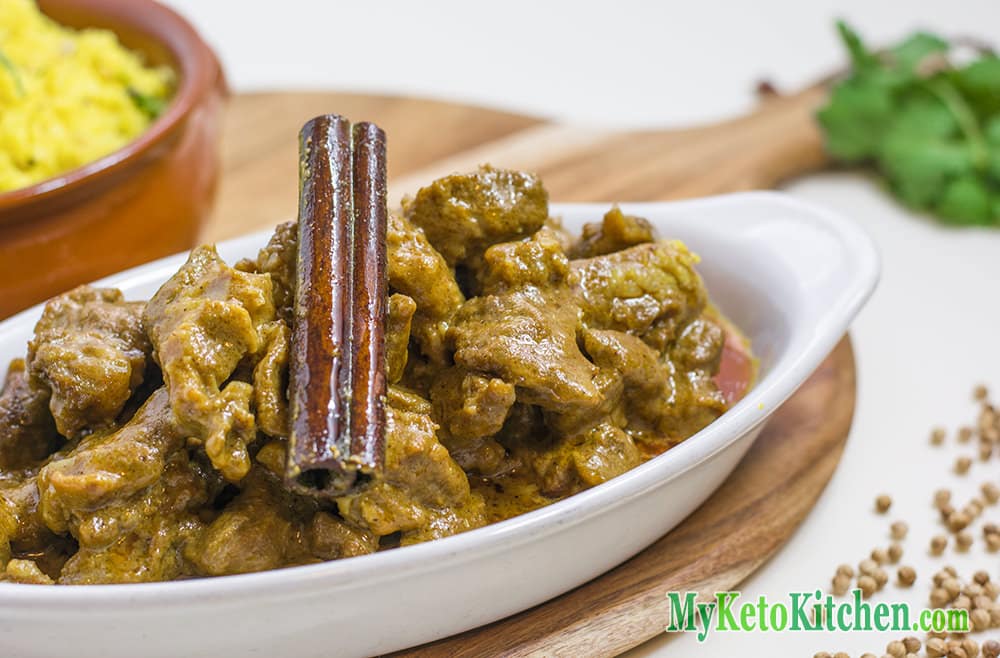 We love lamb and this Keto korma curry recipe really hits the spot. Korma is a milder curry that's warm and full of flavor.
Korma isn't alone curry recipe as such but a method of cooking various Indian dishes. This is one of our favorites.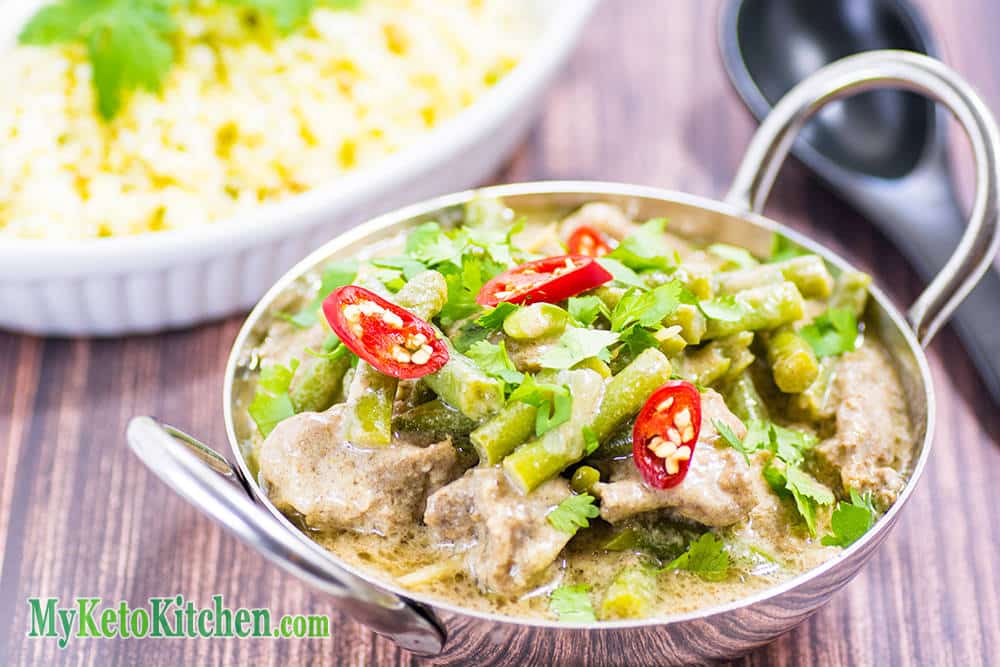 Thai curry dishes have a unique flavor, they use coconut in many of their recipes for that unmistakable flavor. We use cream rather than coconut milk in our curry recipes which makes it low-carb and creamier.
This Thai keto curry recipe goes well with a cauliflower rice side.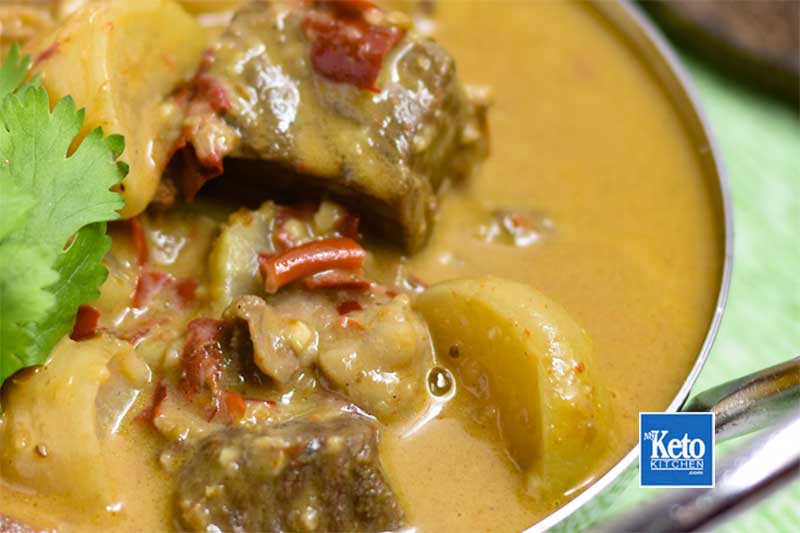 Another Thai Keto curry recipe that we love to make is this beef massaman.
The traditional curry calls for potatoes but we leave them out to keep the curry low-carb.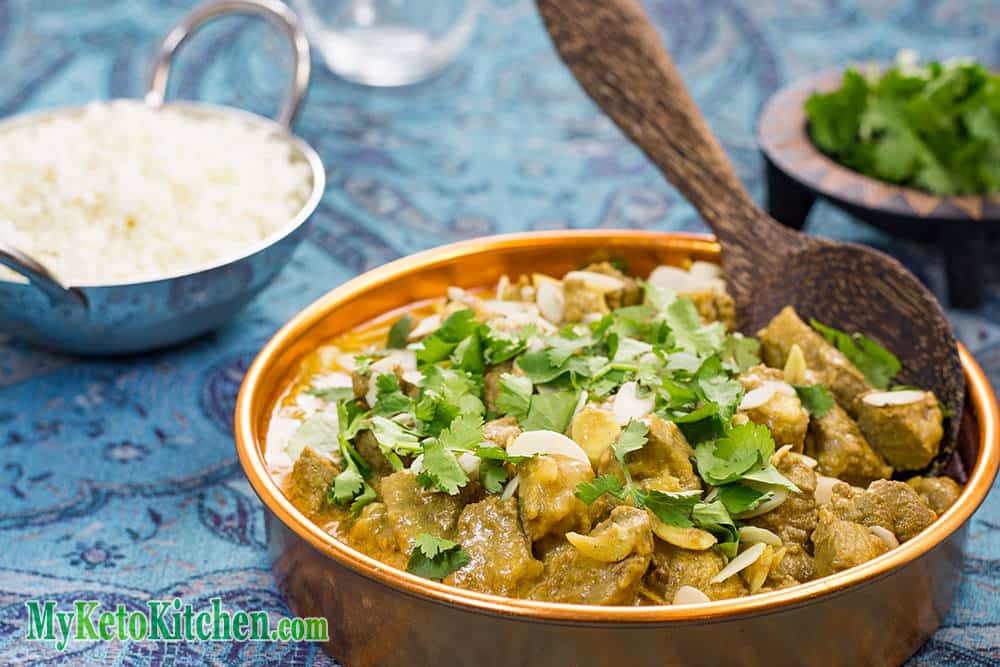 Back to our Indian keto curry recipes and we have this rich and spicy madras.
A mix of meed almonds and spices, its one warm and hearty recipe for everyone to enjoy.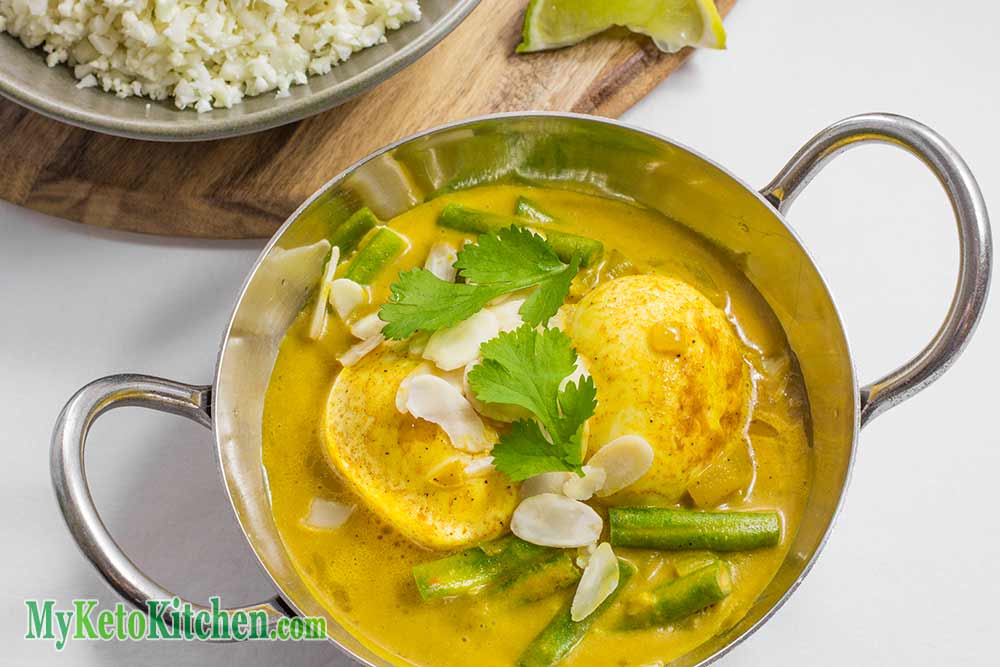 It's no secret we love eggs for their superior health benefits that's what makes this keto egg curry recipe one everyone should try.
Its also suitable for vegetarians and is popular in Indian cuisine.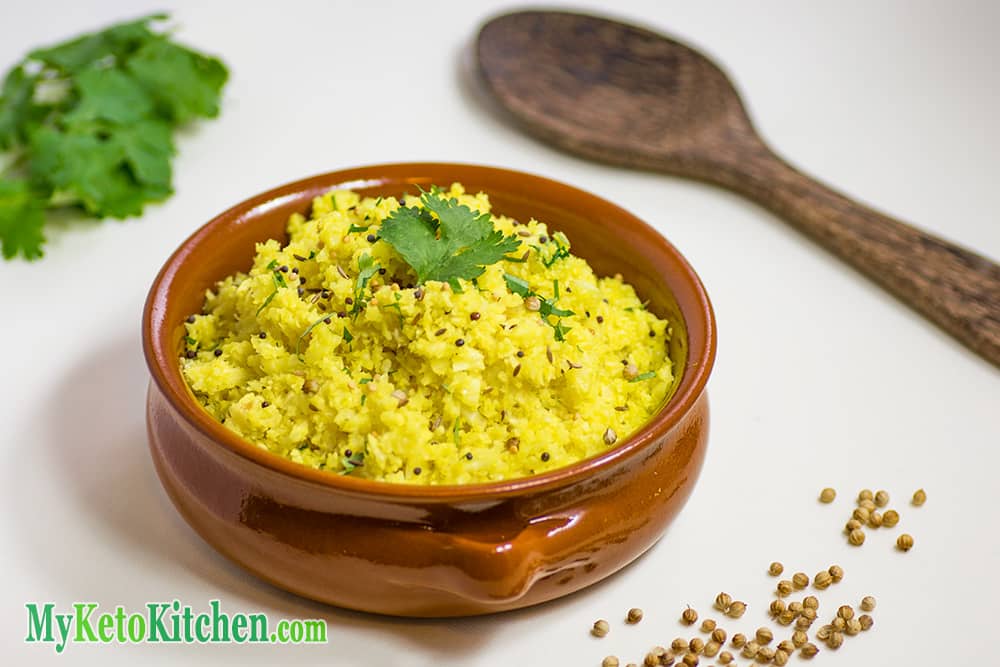 This curry cauliflower rice recipe is the ideal side for all your keto curry recipes.
A very tasty a fragrant dish, it's the low-carb world's version of real rice.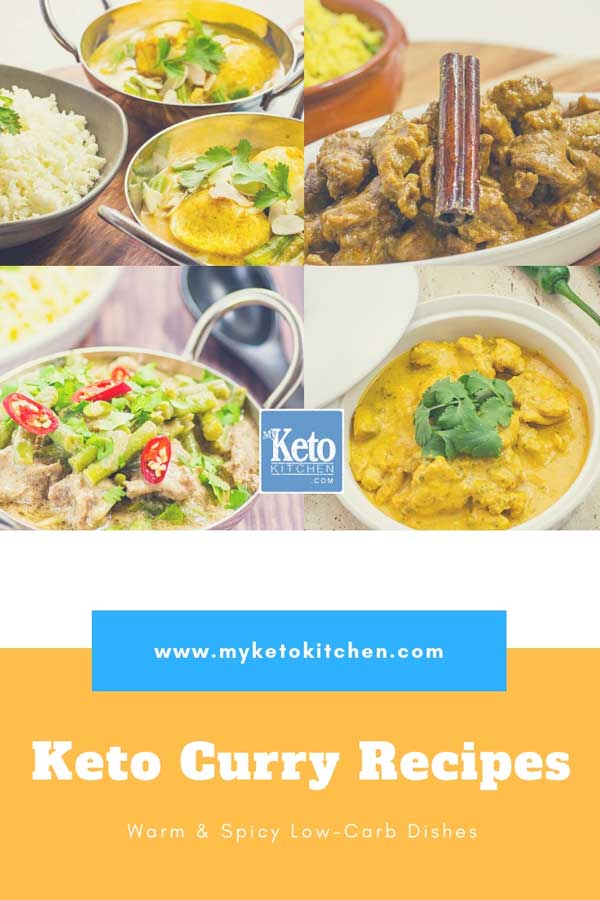 If you have any Keto curry recipe ideas we'd love to hear them.
Can You Eat Curry On A Keto Diet?
Yes, you can. When making keto curry recipes we leave out things such as sugar, flour, and other non low-carb additives. 
You will be hard-pressed to tell the difference between the original version and our keto version of these curries.