St Patricks Day Keto Recipes List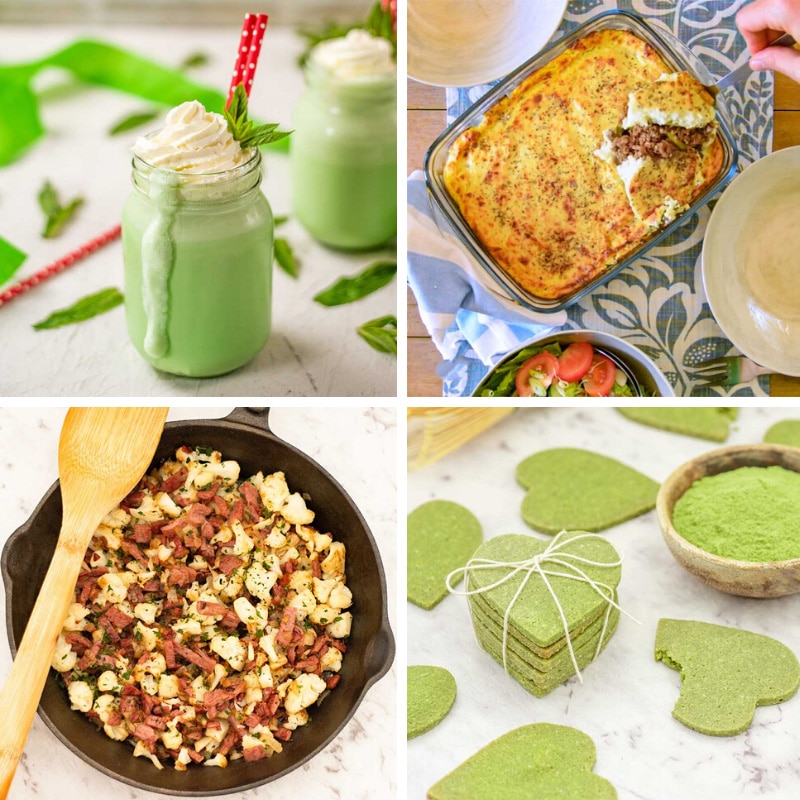 St Patricks Day is upon us again, and maybe in this current climate around the World, you might have to make your festivities a little more intimate.
So we put together a bunch of our favorite Irish themed keto recipes for you to enjoy St Patrick's day 2020 (maybe some recipes are just here because they're green).
We're sure you'll enjoy these delicious keto recipes.
Keto Shamrock Shake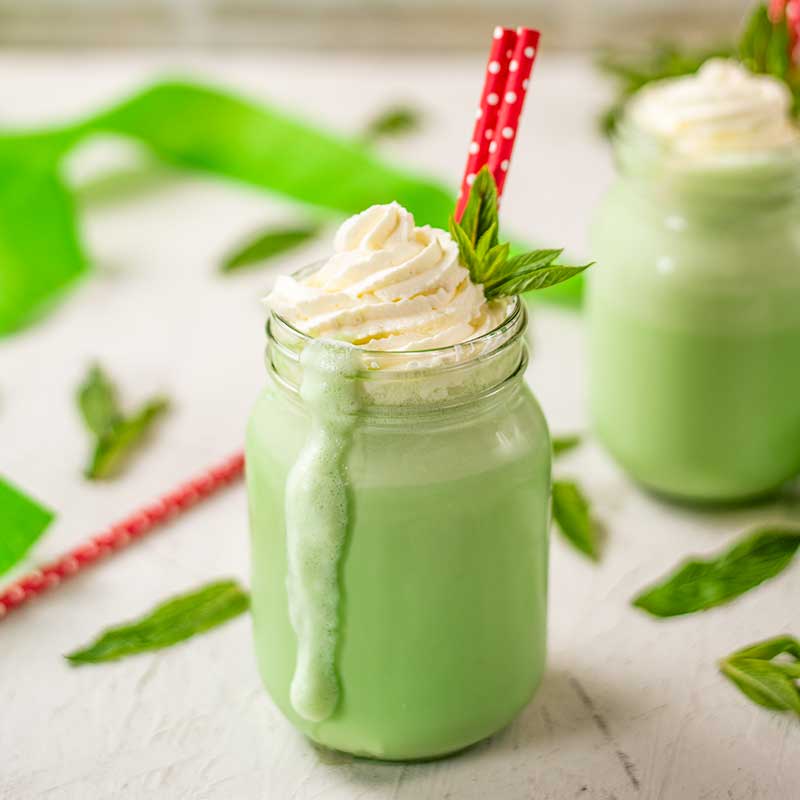 One of our most recent recipes, this Keto Shamrock Shake, has no added sugar and is the perfect beverage for your low-carb St Patricks Day beverages menu.
Keto Colcannon Recipe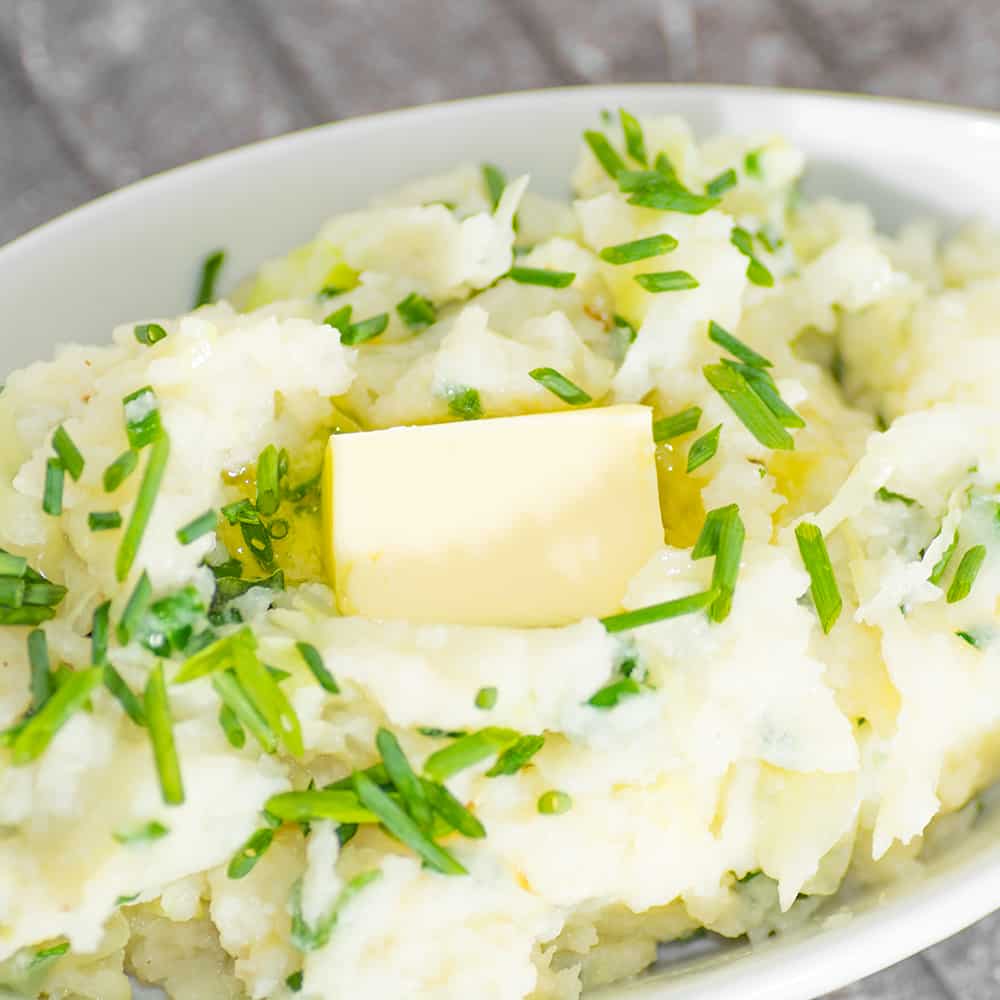 The Irish love a good colcannon. So we've created a keto colcannon with cauliflower so that you can enjoy your St Patricks Day and not miss out.
Corned Beef Recipe with Keto Mustard Sauce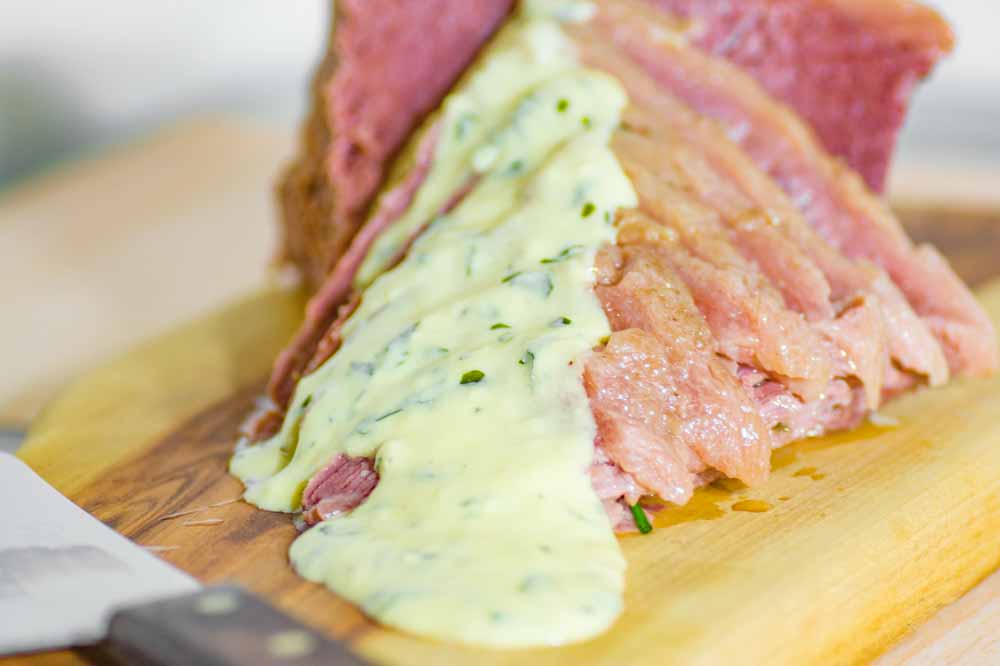 Corned beef is an Irish staple, combine it with our Keto mustard sauce, and you have the perfect St Patricks Day dinner recipe.
Green Avocado & Peanut Butter Smoothie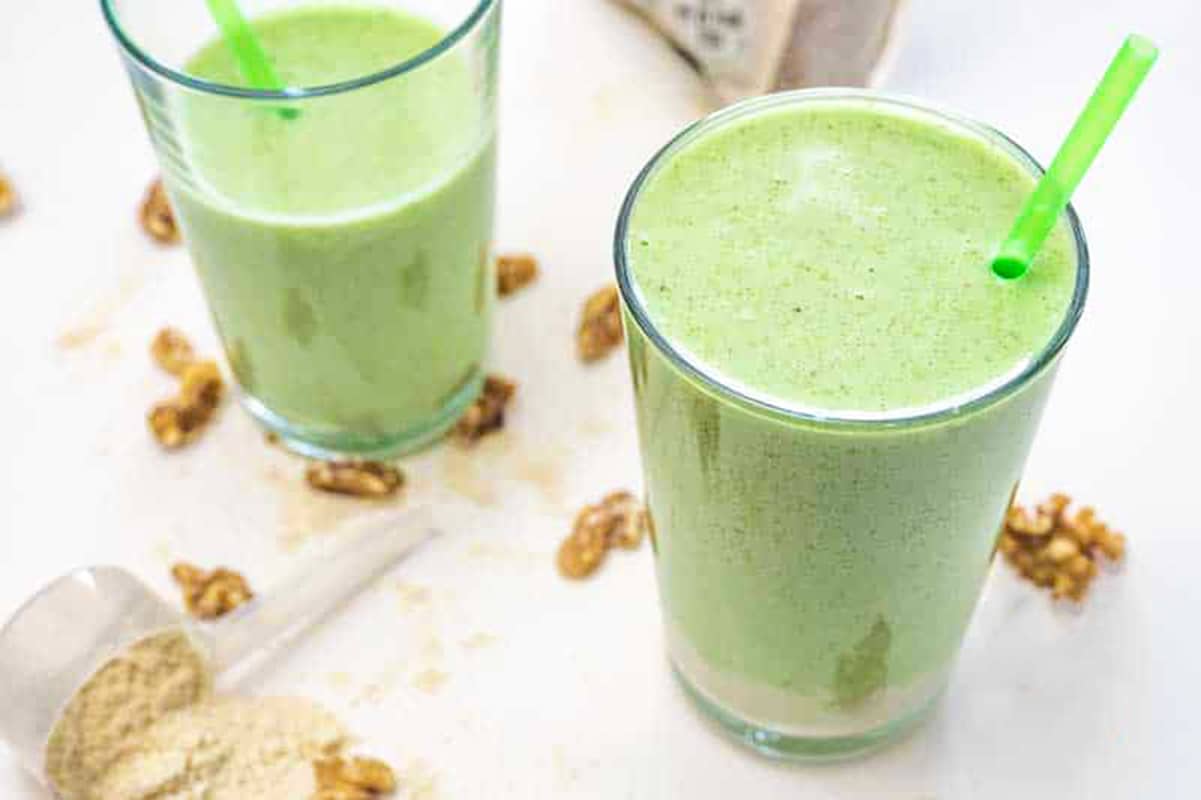 This Keto Avocado and Peanut Butter Smoothie is super healthy, thick, tasty, and its green color will fit nicely into your St Patricks Day festivities.
Keto Matcha Fudge Recipe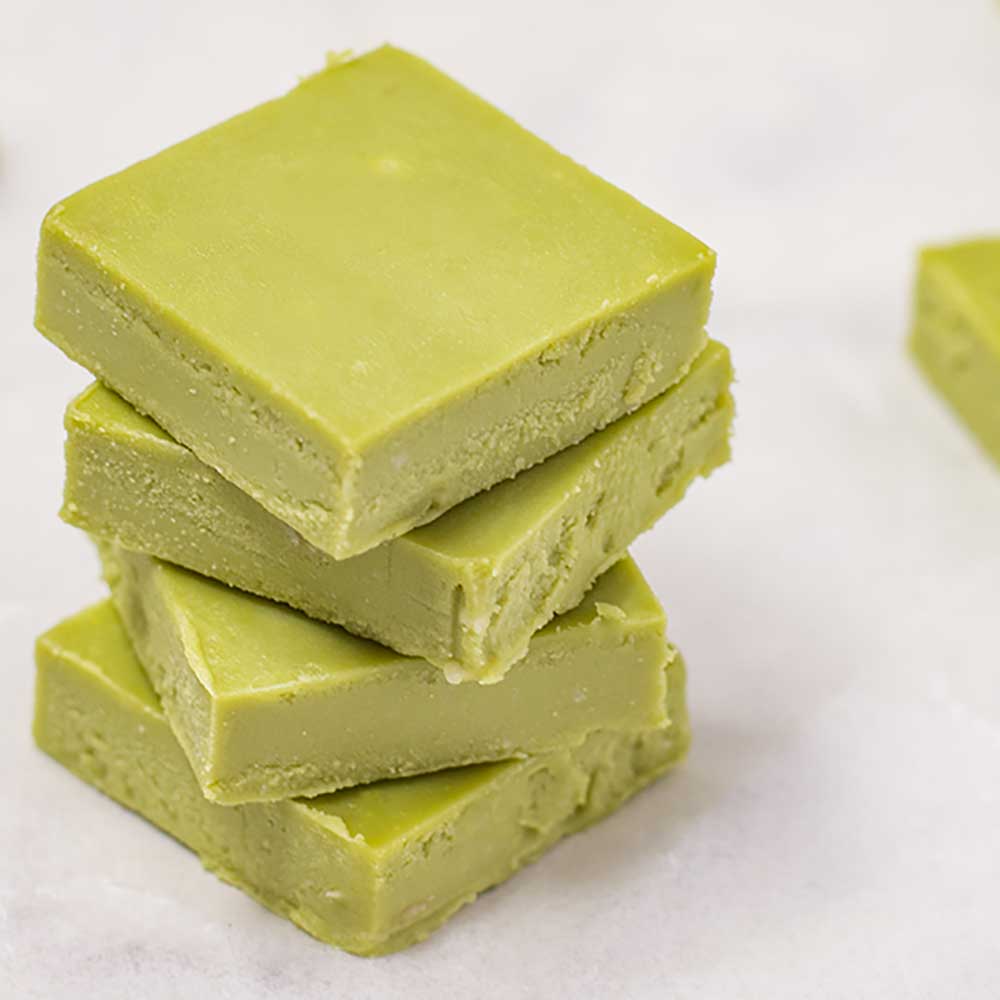 A sweet and tasty Keto Match Fudge that will make the perfect low-carb, high fat snack on your St Patricks day.
Keto Mashed Cauliflower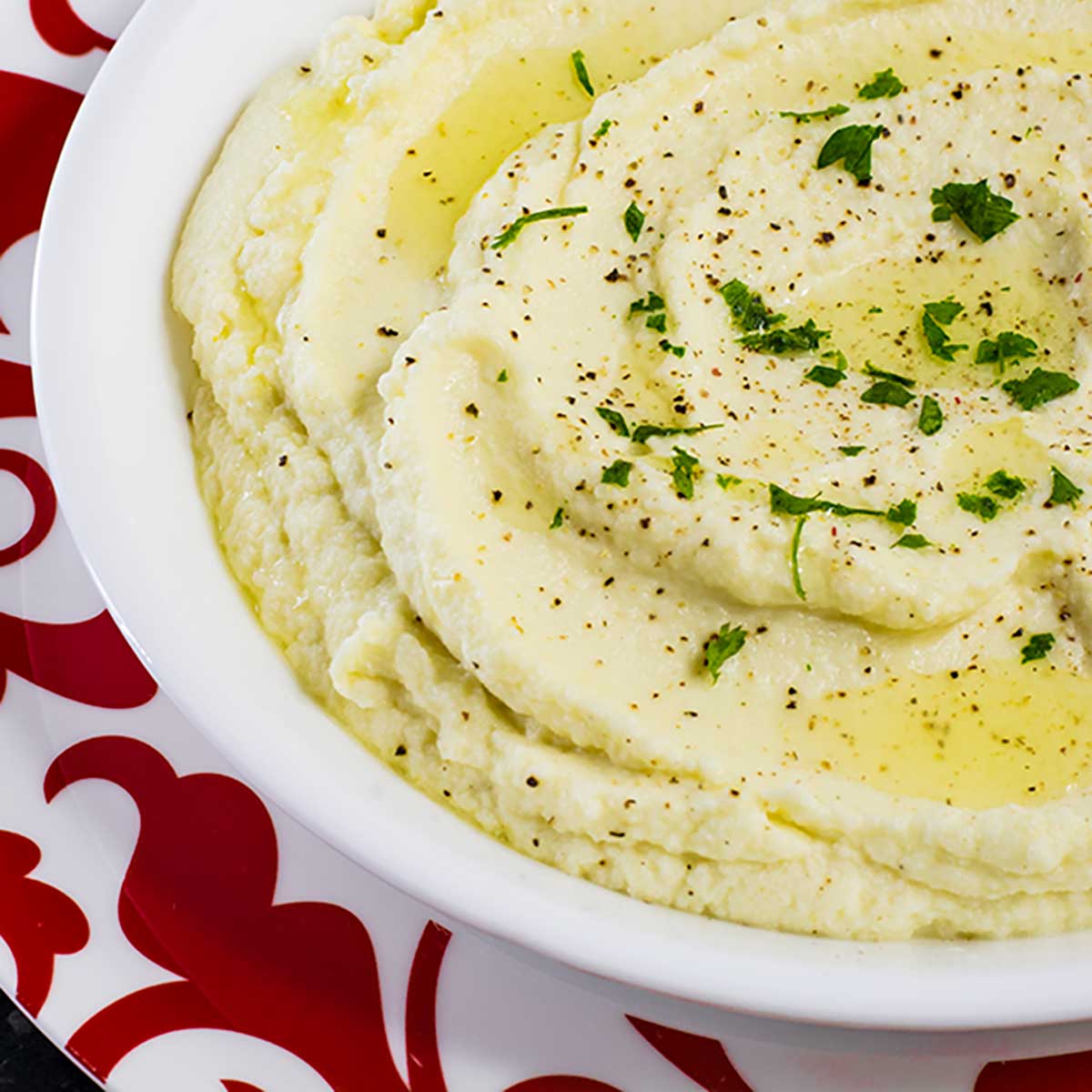 Cauliflower mash is a keto diet staple that is the perfect low-carb replacement for mashed potato and an ideal side for your St Patricks Day corned beef.
Keto Matcha Cookies Recipes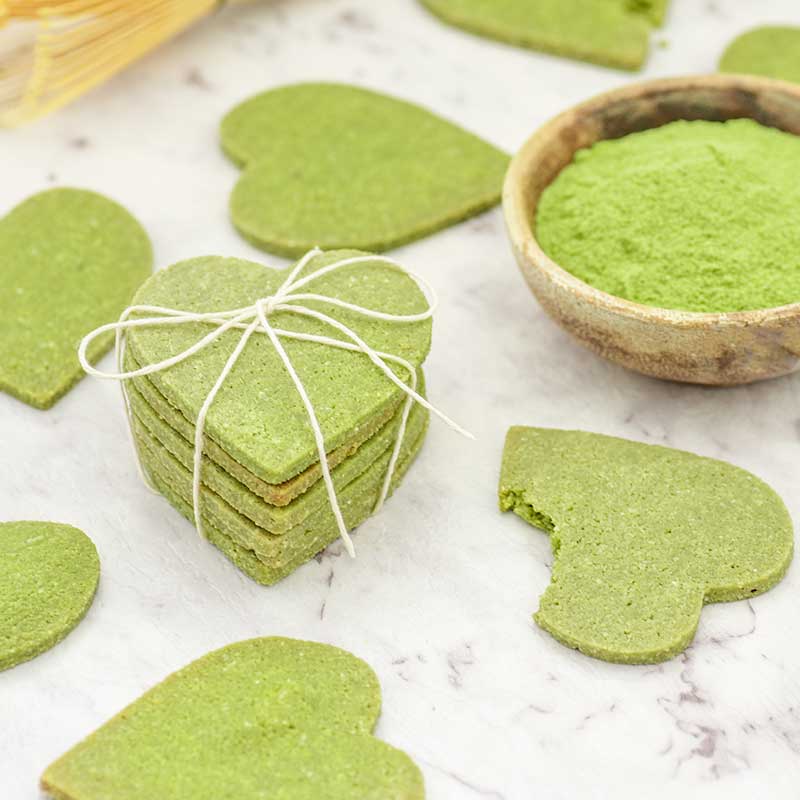 Make these Keto matcha cookies to go alongside your other low-carb St Patricks day snacks, they're tasty and attractive.
Keto Iced Matcha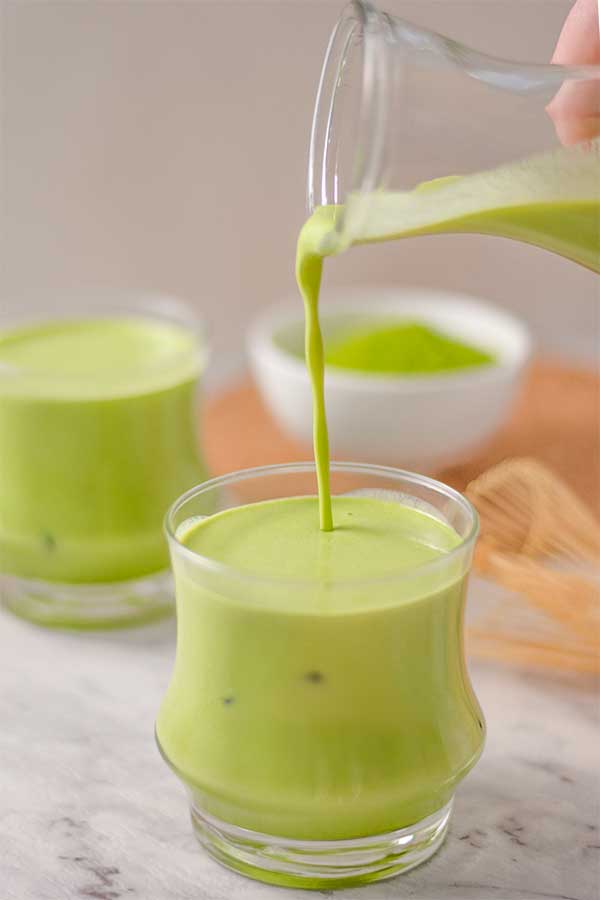 A cool refresh Keto Matcha Latte that's also said to be fat burning, and again it's green, so will very much fit in with your St Patricks Day themed menu.
Keto Corned Beef Hash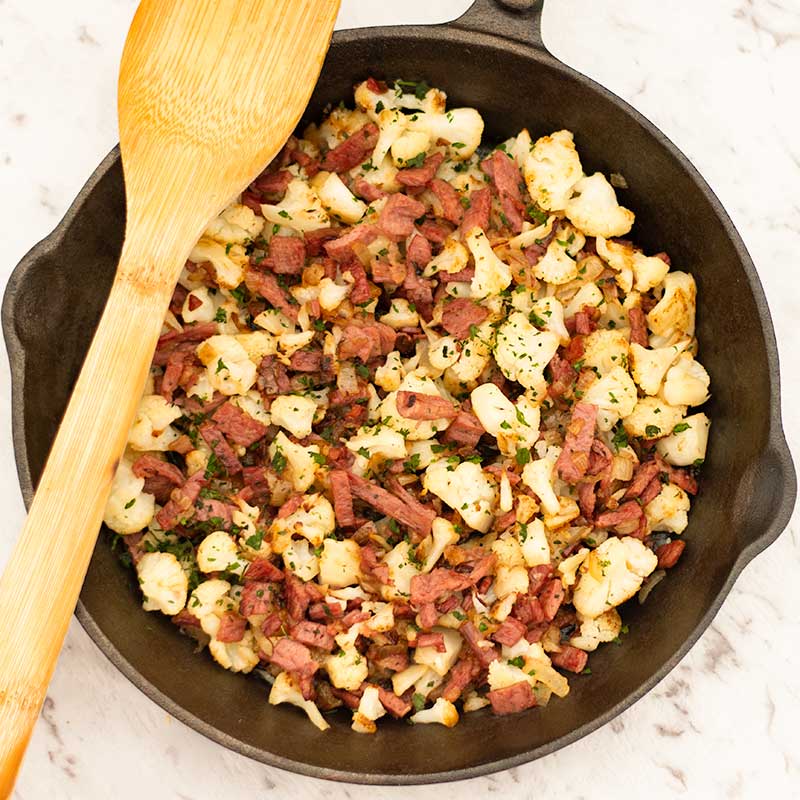 When you're done with your corned beef, you can use the leftovers to make this delicious Keto corned Beef Hash recipe.
Keto Matcha Pudding Recipe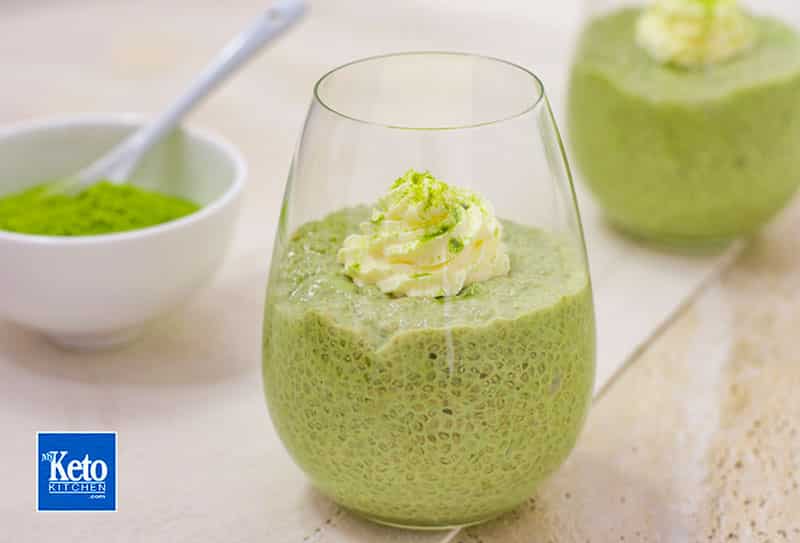 A super nutritious Keto Power Pudding with Green Tea Matcha, Chia Seeds, and MCT Powder to start your St Patricks Day full of energy. The perfect breakfast recipe, snack, or dessert.
Keto Matcha Mugcake
A quick, easy, and totally delicious mug cake recipe that just happens to be green (fancy that).
Keto Cottage Pie Recipe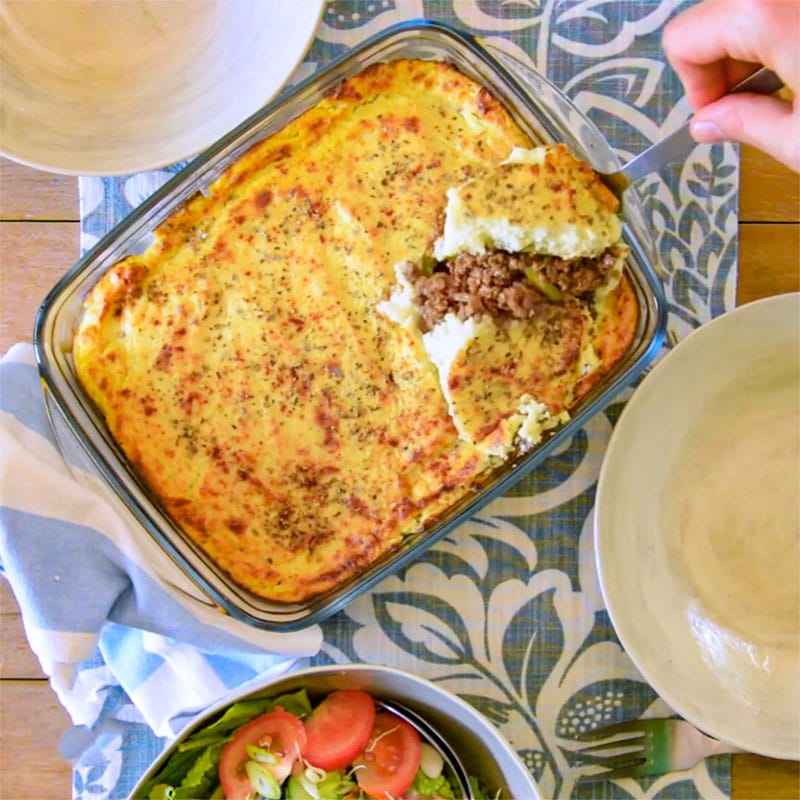 The true origin of cottage pie is a mystery; common consensus agrees it is from the United Kingdom, whether that's Ireland, England, Scotland, or… doesn't matter when you're eating this delicious dish for your St Patricks Day feast.
Keto Bacon Wrapped Cabbage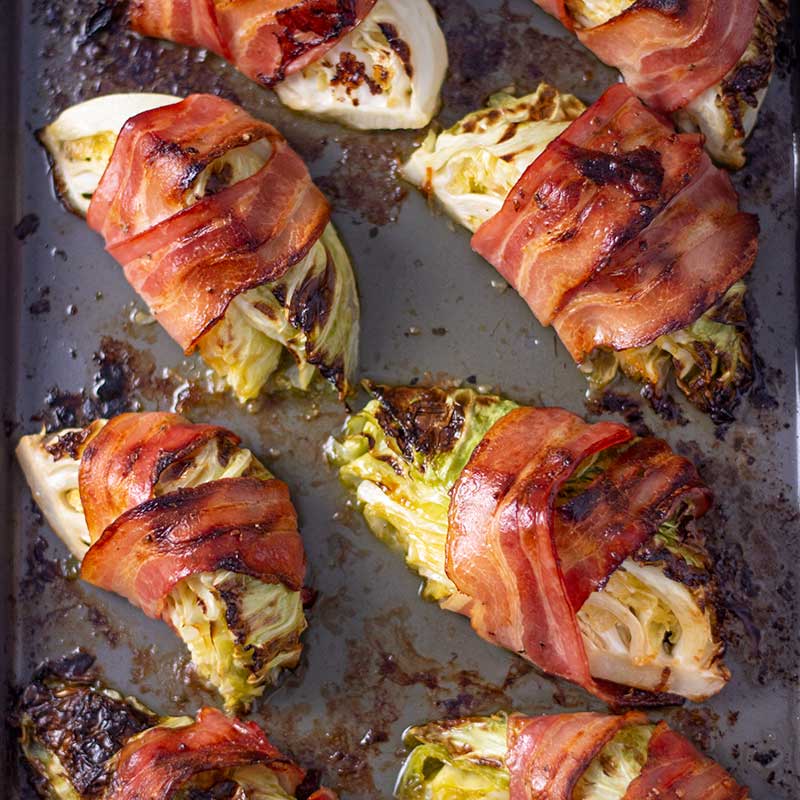 Such a simple dish but so full of flavor, make a plate of these bacon wrapped cabbages, and you'll be a hit this St Patricks Day.
Cabbage and Bacon Stir Fry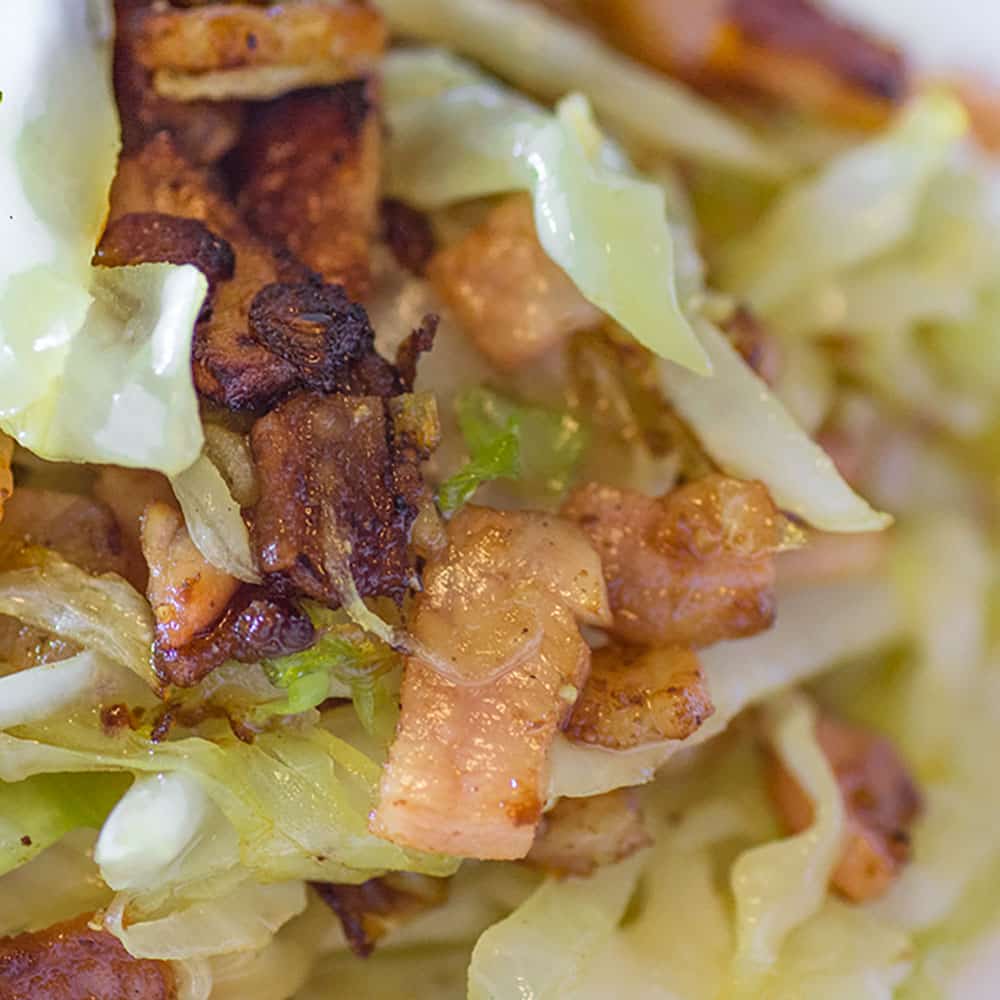 Quite a simple recipe, throw this Cabbage & Bacon stir fry together in a wok or frying pan, it doesn't matter, it makes an excellent side, but I've been known to eat it on its own.
We hope you enjoy this list of our favorite keto recipes.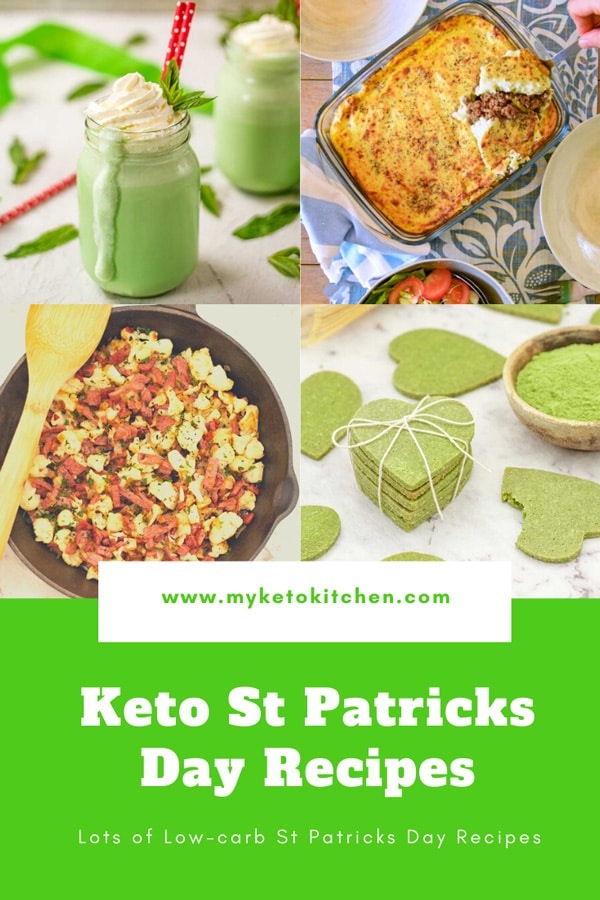 Have a Happy St Patricks Day!