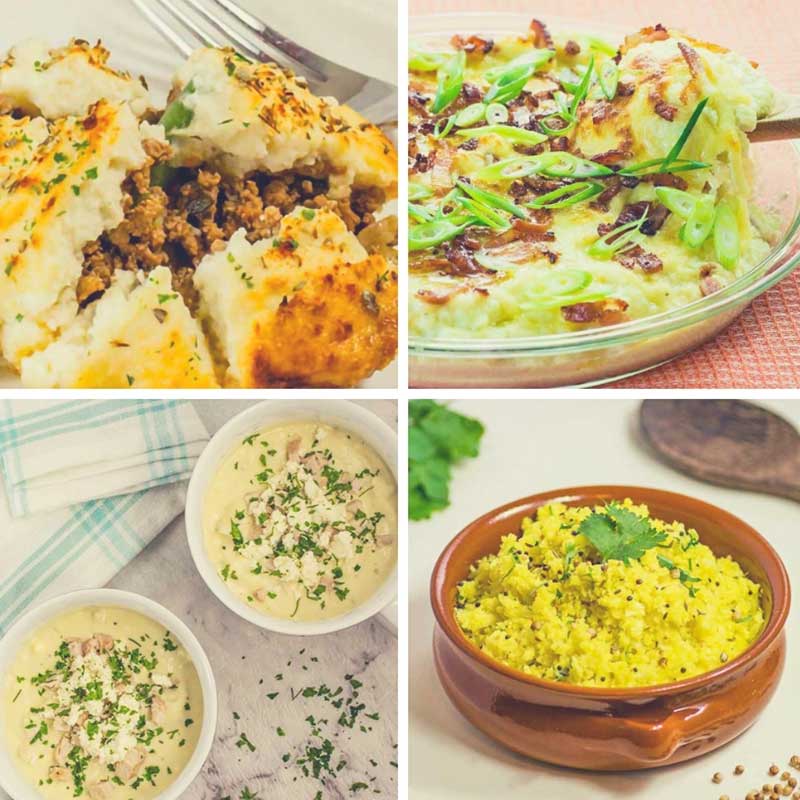 Cauliflower is one of the most versatile low carb keto ingredients you can get for creating carb free dishes out of traditional recipes.
No word of a lie we would devour at least 5 heads of cauliflower per week in our house, never mind those weeks that we're experimenting coming up with new cauliflower recipes for My Keto Kitchen.
We have heaps of cauliflower recipes suitable for everyone, not just those eating low-carb, keto or paleo.
Our Best Keto Cauliflower Recipes List
Scroll down for our best the cauliflower recipes.
Cheesy Cauliflower Casserole Recipe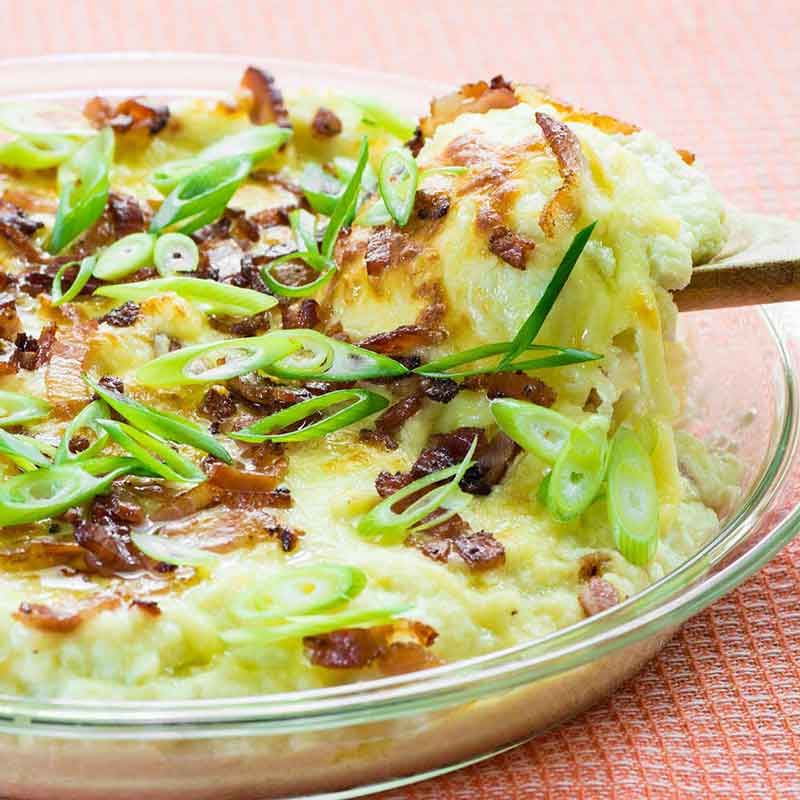 An easy to make "Cheesy" cauliflower recipe that is perfect for those on a keto diet, paleo or just trying to stay low-carb.
Simply load the dish and bake!
Cheese Bacon Cauliflower Soup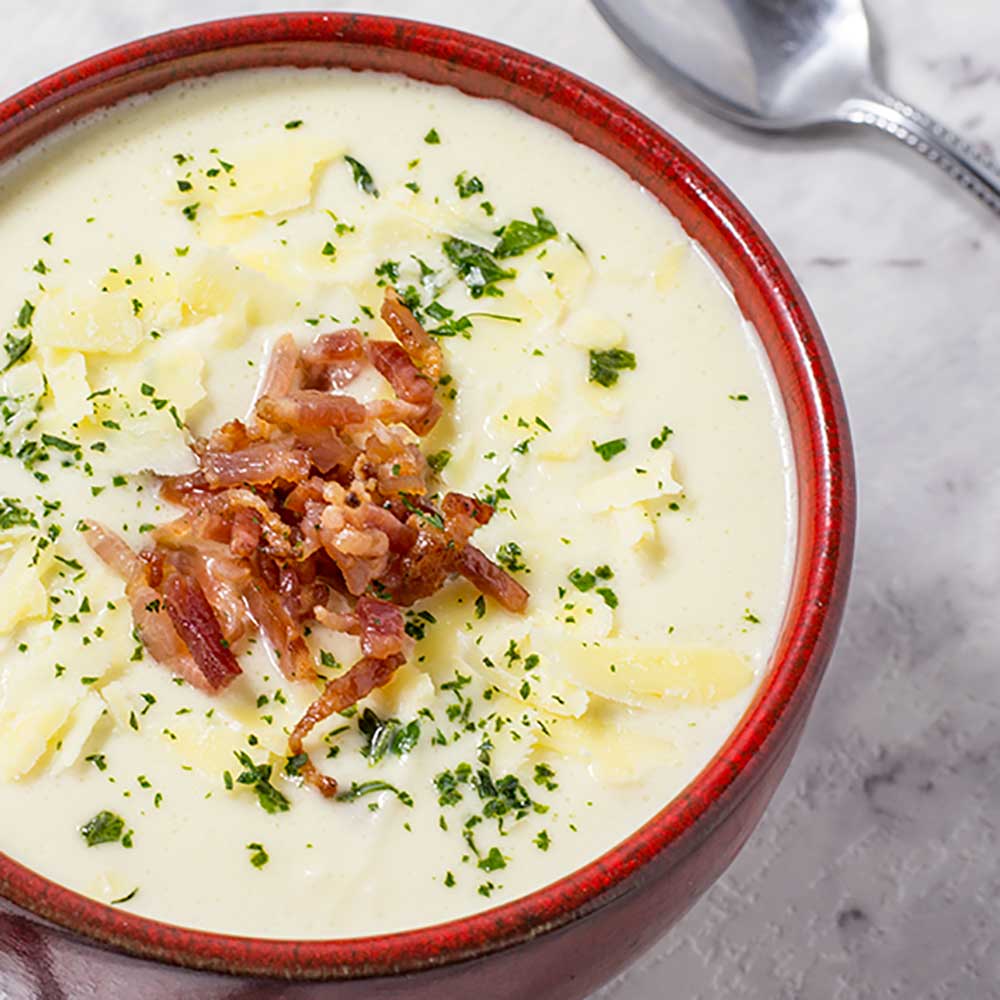 This is one of our favorite low-carb cauliflower soup recipes to make.
With a bitey cheesy taste topped with bacon, it's hard to beat not just a low-carb cauliflower recipe for those on keto, everyone will enjoy it.
Cauliflower Carbonara Recipe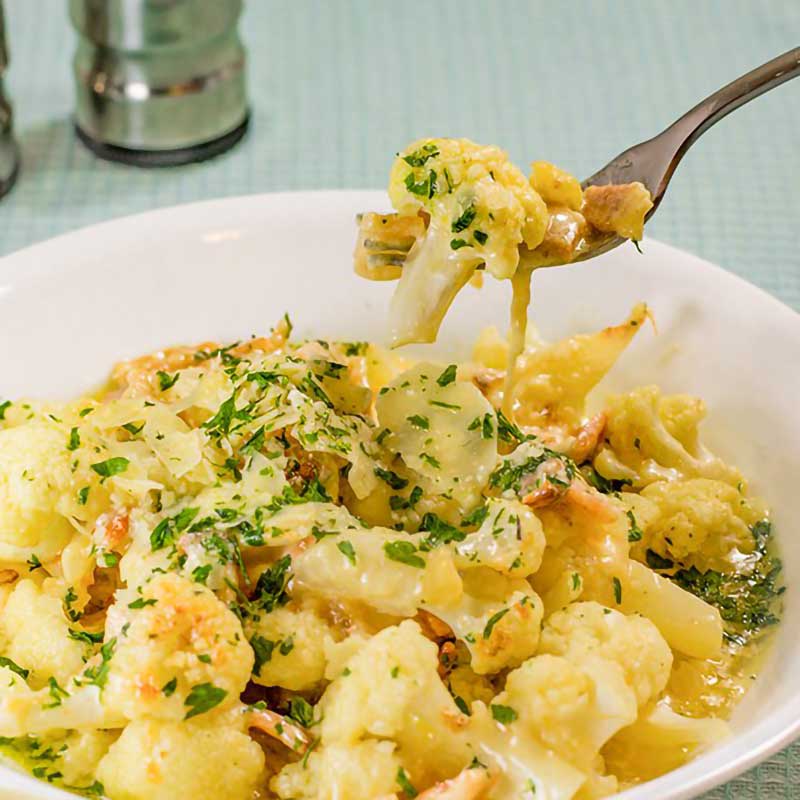 Who doesn't love a delicious carbonara? Our cauliflower carbonara recipe will be a hit in the center of the dinner table.
Serve it as a side or eat it as a main the choice is yours!
Keto Cauliflower Bake Recipe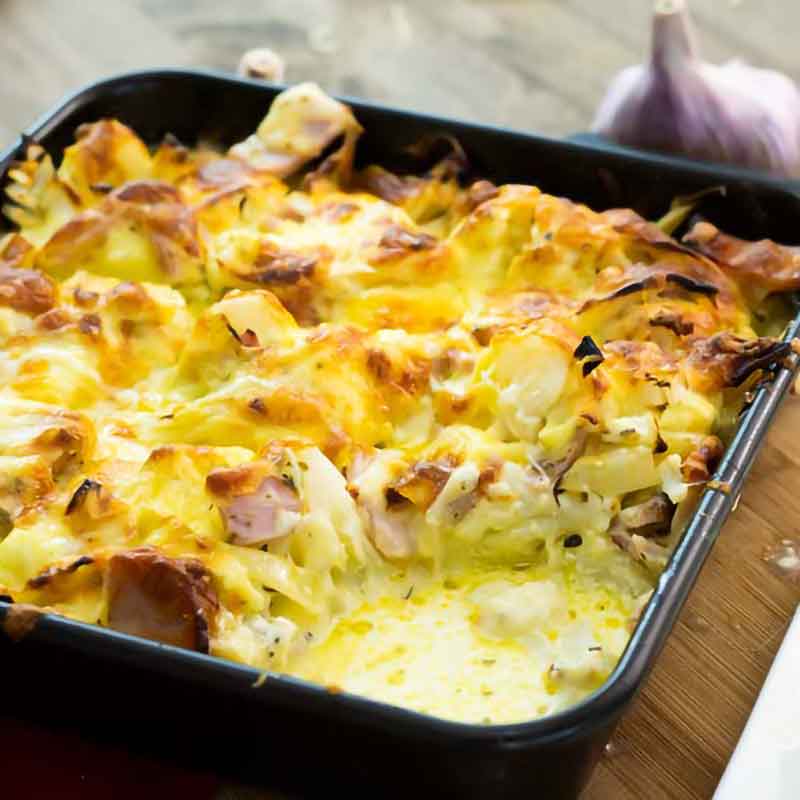 Bake with cheese, bacon and sour cream this is one of our most requested cauliflower recipes.
Really low carb and 100% keto but you don't have to tell anyone, as it's guaranteed to please even the fussiest of eaters.
Cauliflower Cottage Pie Recipe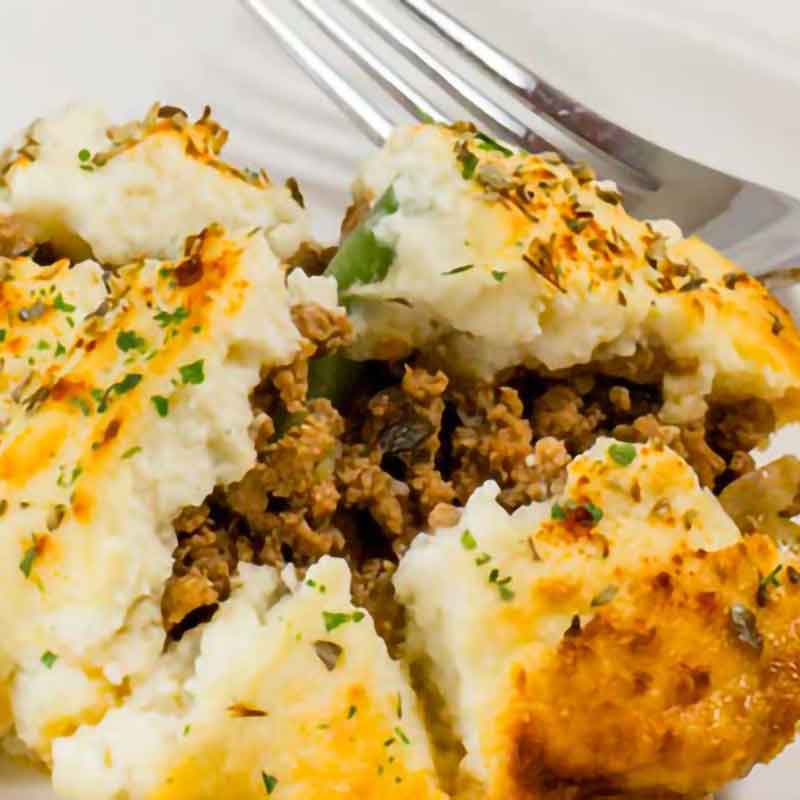 Tell me one person who doesn't love a meaty cottage pie.
With this recipe, we replace the traditional potato topping with cauliflower to make the recipe a true low-carb delight.
Cauliflower Shepherds Pie Recipe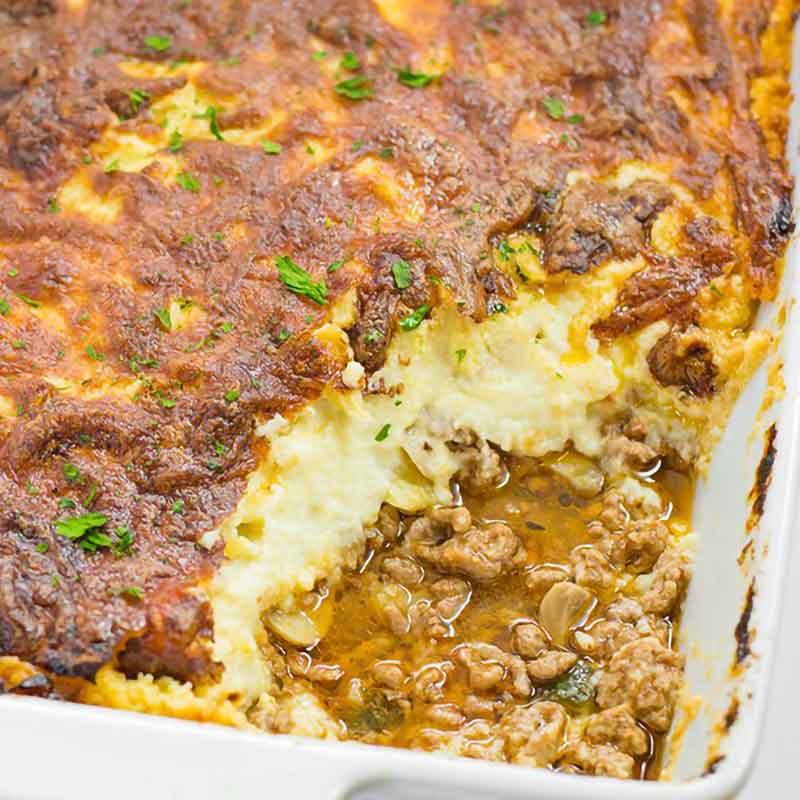 Similar to the cottage pie recipe before but with lamb in place of beef this shepherds pie is another crowd pleaser that we bake often.
You'll appreciate this low-carb and keto version with its cheesy cauliflower topping baked fresh from the oven.
Cauliflower Chicken Soup Recipe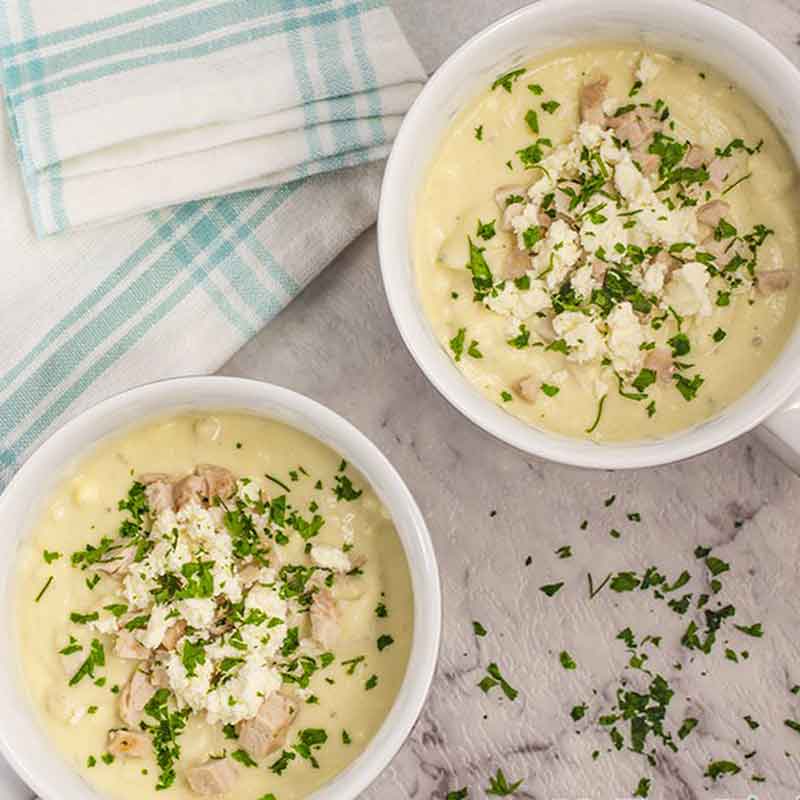 The meatiness of this chicken cauliflower soup recipe is what really sets it off.
A hearty twist on our other cauliflower soup recipes is the perfect winter warmer but don't be afraid to eat it in summer too!
Indian Cauliflower Rice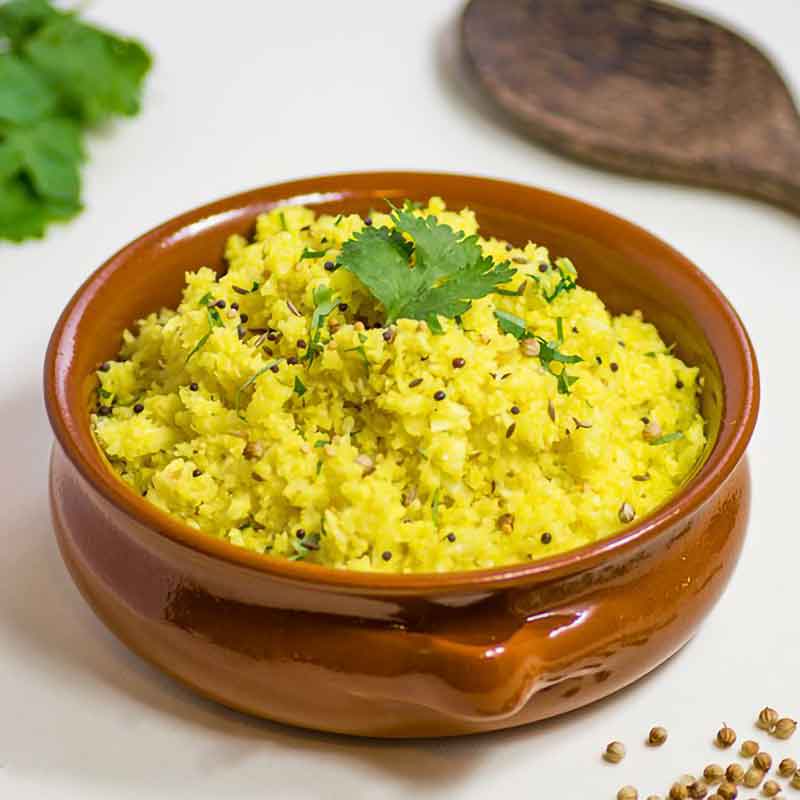 There's a good reason Indian cuisine is popular the world over, it's aroma draws crowds from miles.
This aromatic Indian cauliflower recipe is no different. If you want to add an exotic twist to your dinner party serve this low-carb cauliflower recipe as a side.
Cauliflower Latkes Recipe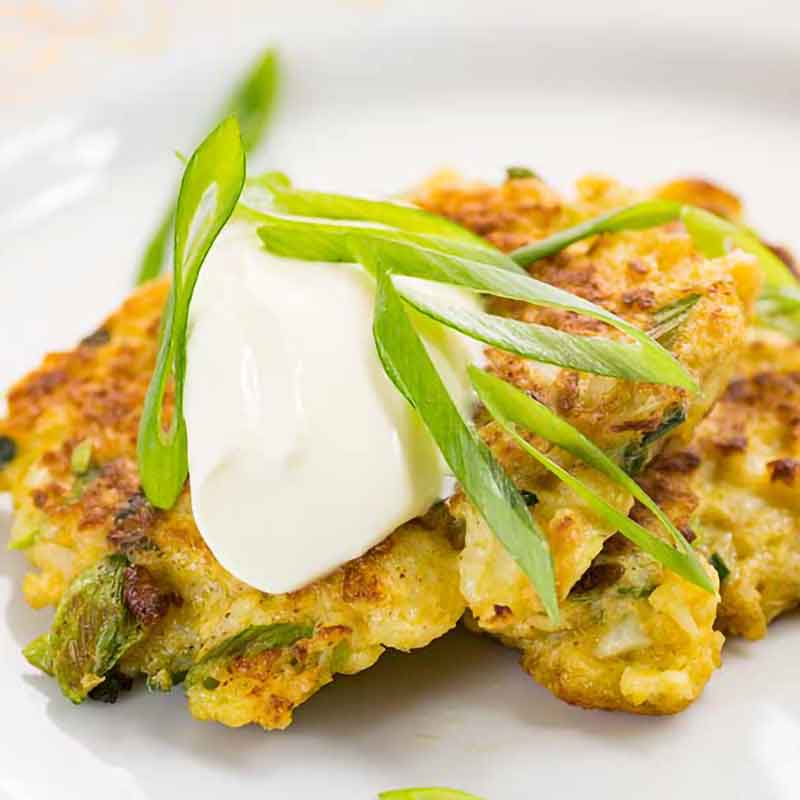 You thought the days of delicious latkes were over when you started eating keto and low-carb didn't you?
Well, you can have your latkes and eat them too with our cauliflower version.
Cauliflower Mash Recipe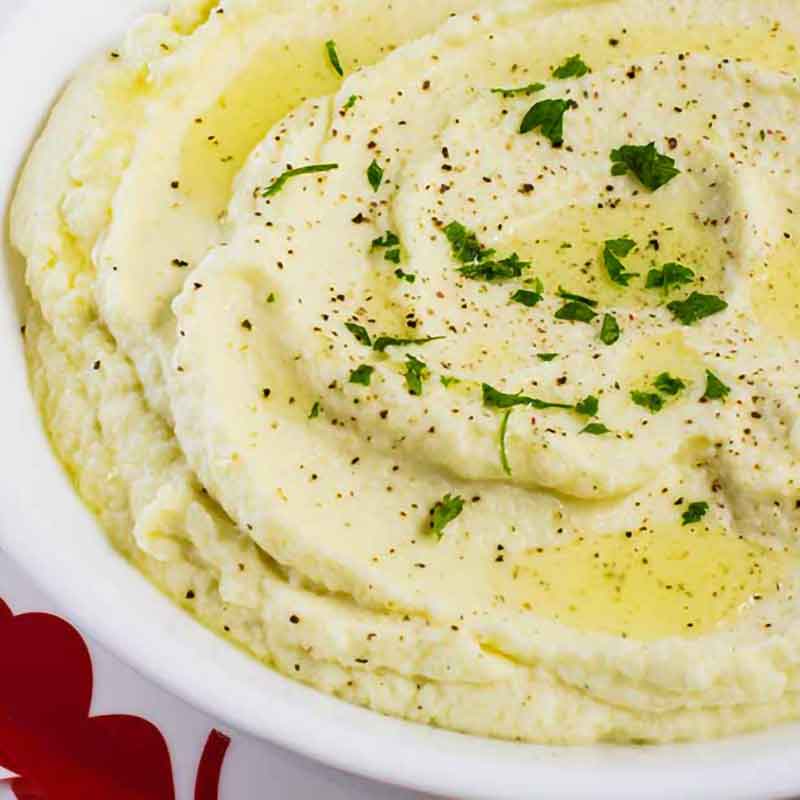 Probably one of the most cooked side dishes of all time is mashed potato, but you can't have that if you're eating low-carb.
Fortunately, a keto version of mash is available made from cauliflower and a good knob of butter. We actually prefer it as cauliflower doesn't seem to be as dusty or grainy as potato is.
This cauliflower mash recipe is definitely more creamy than potato mash, healthier too!
Cauliflower Colcannon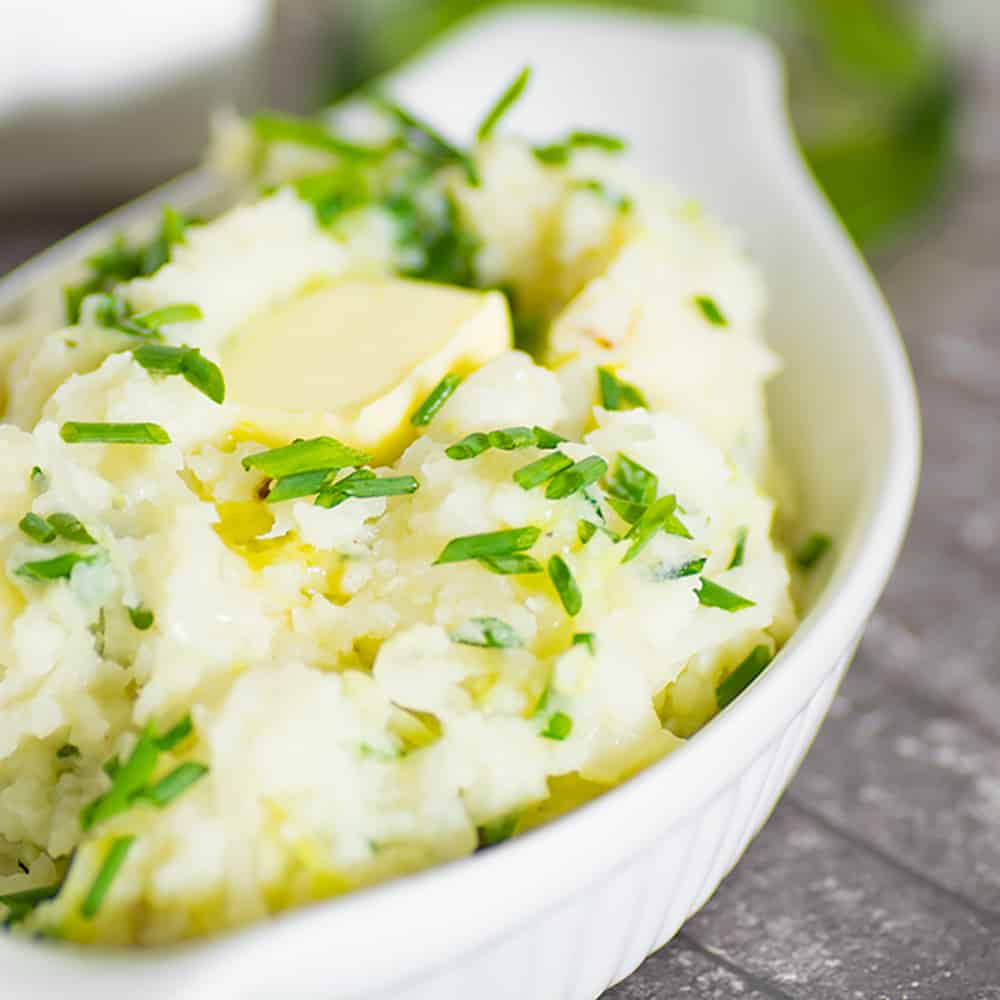 Colcannon is a favorite amongst our Irish friends and we think that they should be able to enjoy the benefits of a low-carb keto lifestyle (or paleo if they choose).
So we came up with this cauliflower colcannon recipe that is just perfect for those leaving out potato.
Keto Cauliflower "Potato" Salad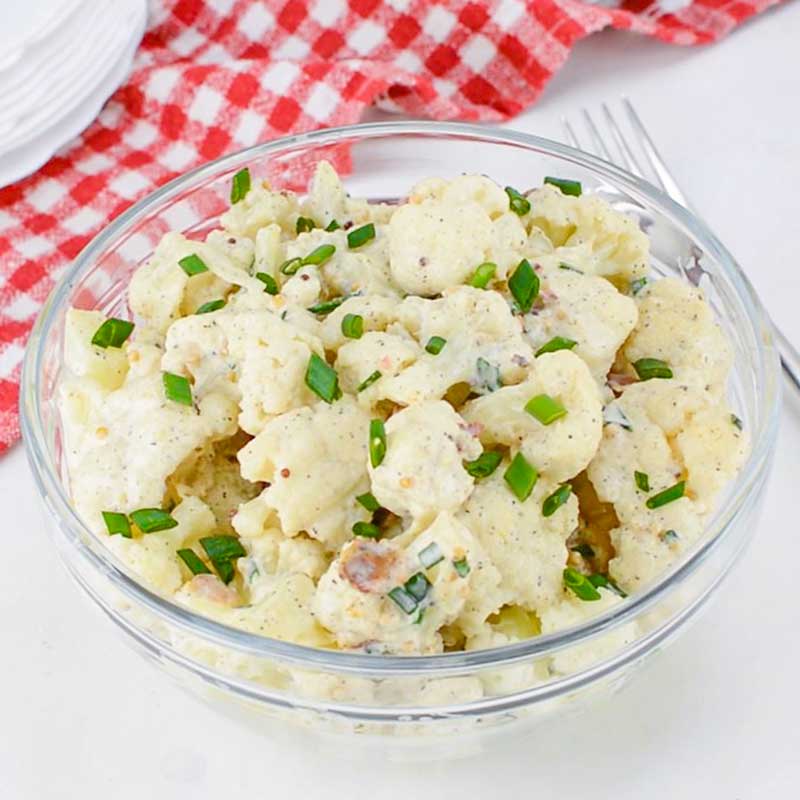 This super easy, and super tasty salad is the ideal replacement for traditional potato salad. Just swap out potatoes for steamed cauliflower. Easy peasy.
It's a great dish to take along to potlucks, cookouts, or just enjoy it at home.
Cauliflower Arancini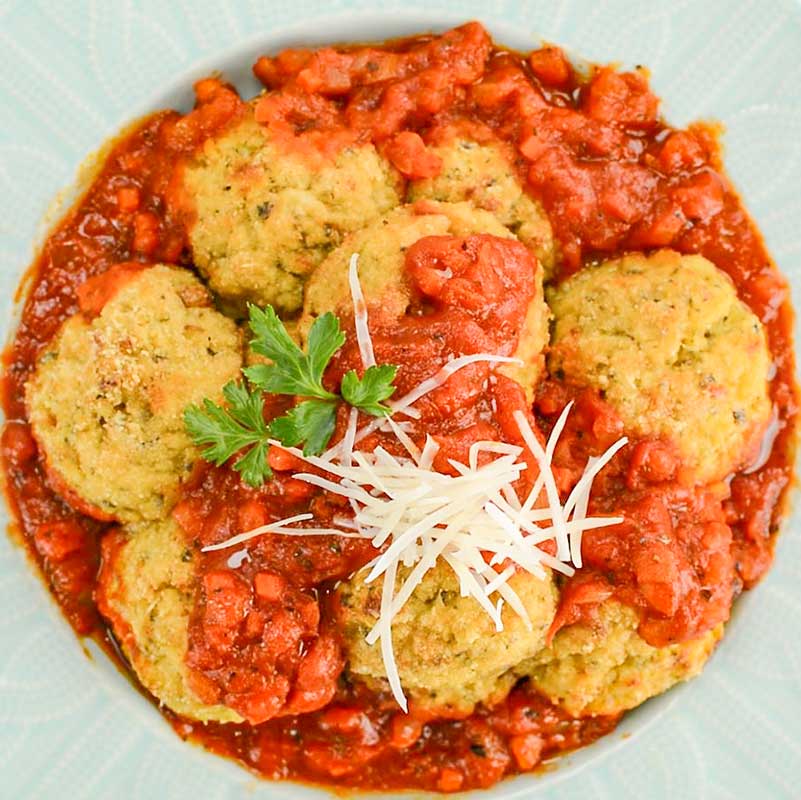 These delicious Italian rice balls are a tasty Keto appetizer or main and they're vegetarian. A little bit of extra effort to make, but worth it, when you dig into these tasty morsel covered in marinara sauce.
YUM.
Keto Mexican Cauliflower Rice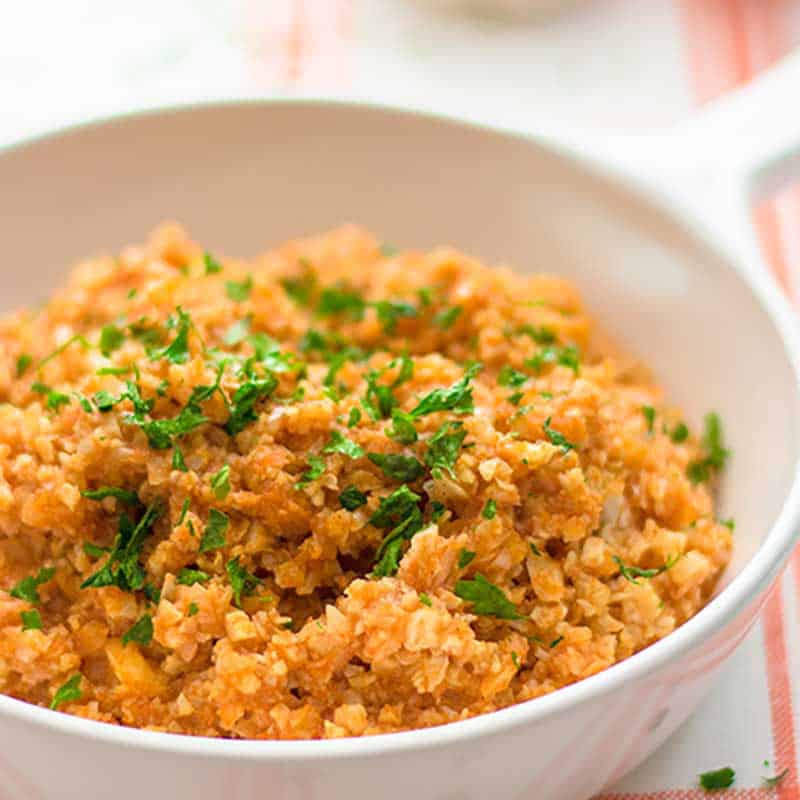 This tasty cauliflower rice recipe is perfect for serving as a side with all your fave Mexican dishes! Add it to your Burrito Bowl, serve it with Pork Carnitas, or White Chili.
Cheesy Cauliflower Tots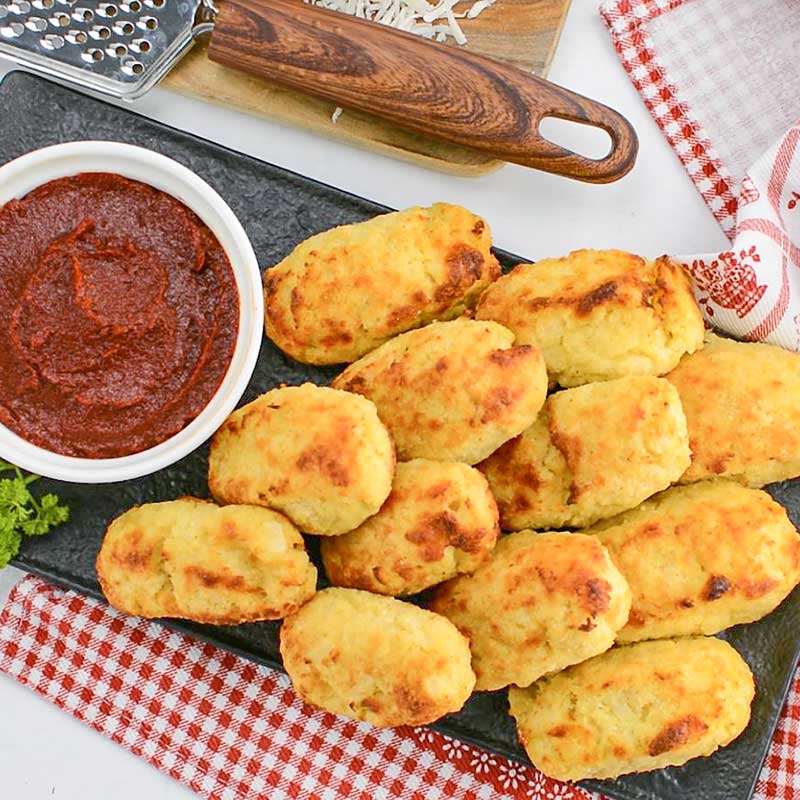 Missing tater tots? Kill those craving with our Keto Cauliflower Tots! These cheesy bites are just a super fun way to eat or serve vegetables!
Whole Baked Cauliflower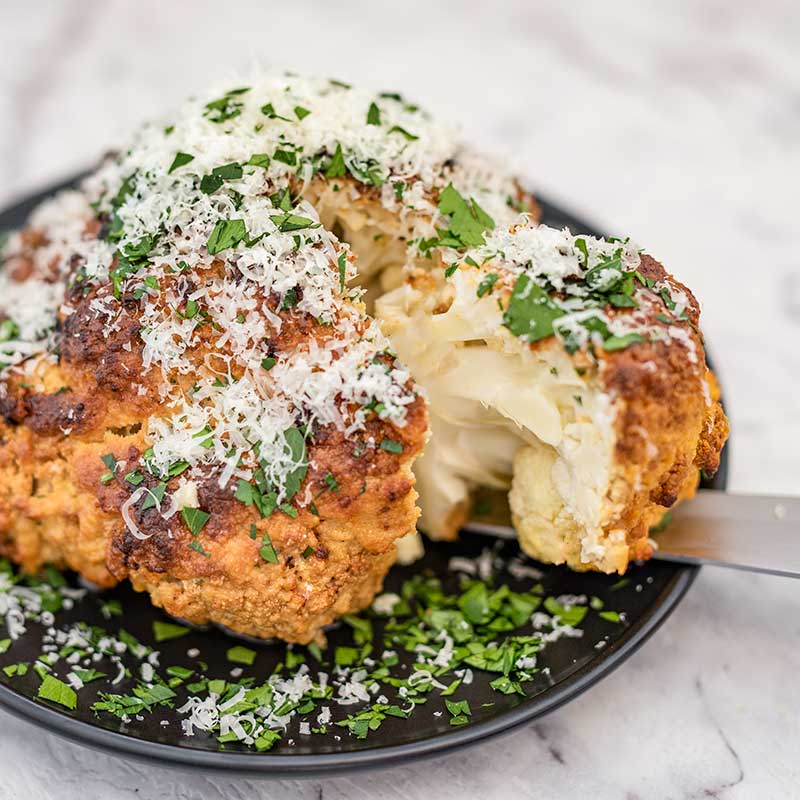 This super delicious baked cauliflower is a pretty centerpiece for your dinner table, and did I mention it's delicious?
Coconut Cauliflower Rice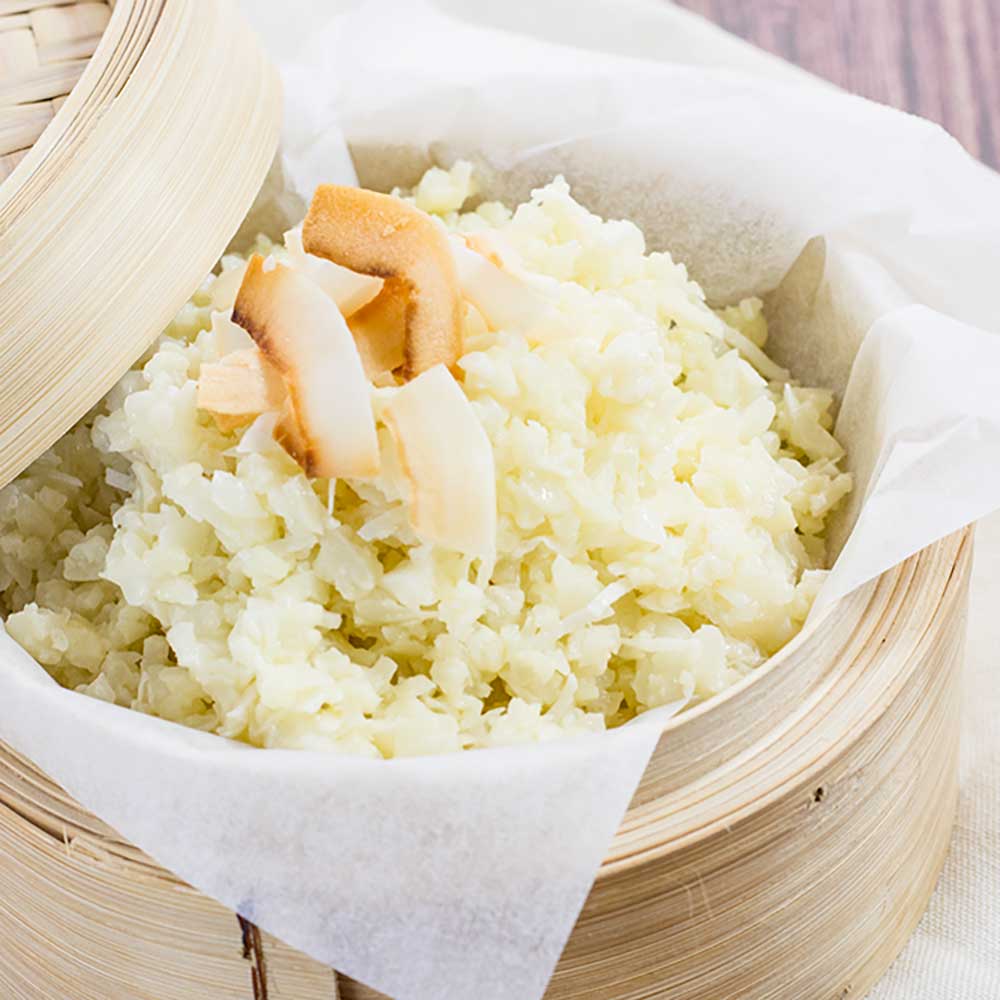 This creamy cauliflower rice is great for serving with curries or spicy Asian dishes. It has a delicious coconut-y flavor and is a great side dish!
Parmesan Roasted Cauliflower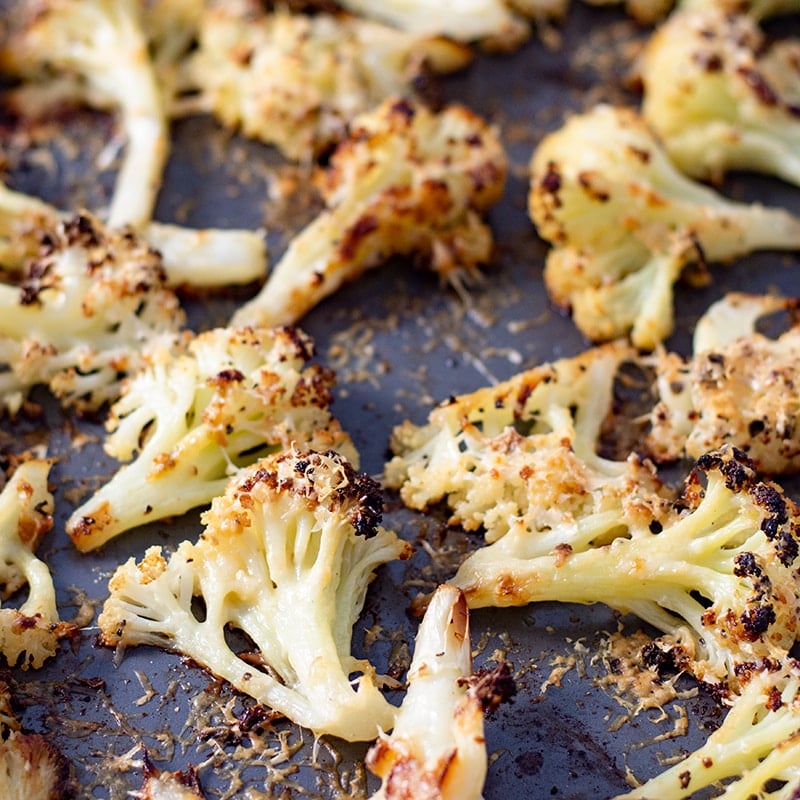 Who doesn't love crispy, cheesy cauliflower! This super easy recipe is great for snacking or serving as a side dish.
Just throw it in the oven and come back to ultimate deliciousness.
Cauliflower Rice Pie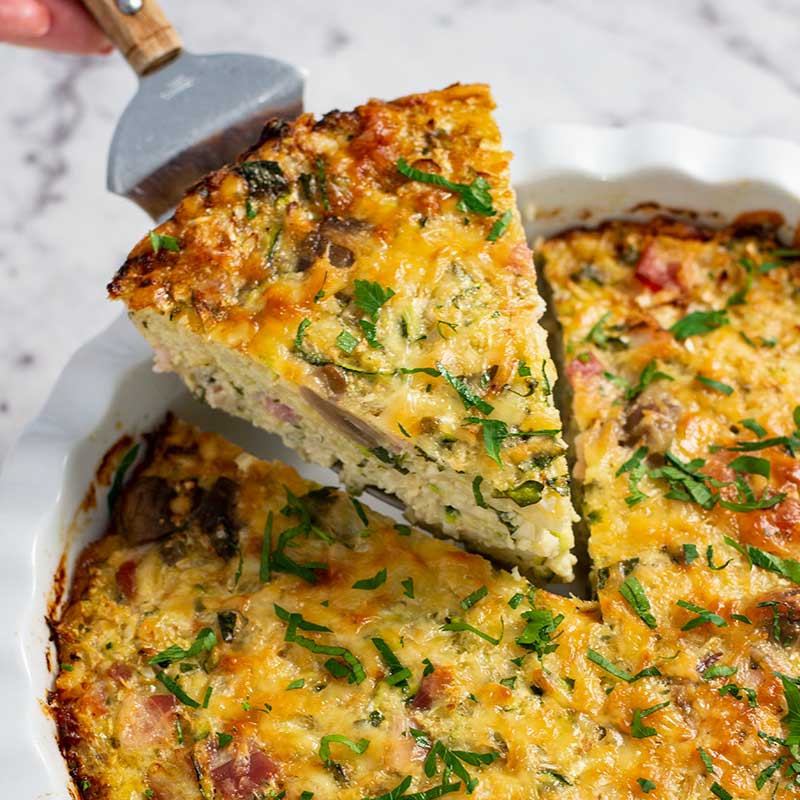 Got some leftovers to use up? Throw them into this Cauliflower Rice Pie for a delicious one-pot meal! I love the classic ingredients in this recipe, but almost anything can be used!
Keto Cauliflower Rice Pudding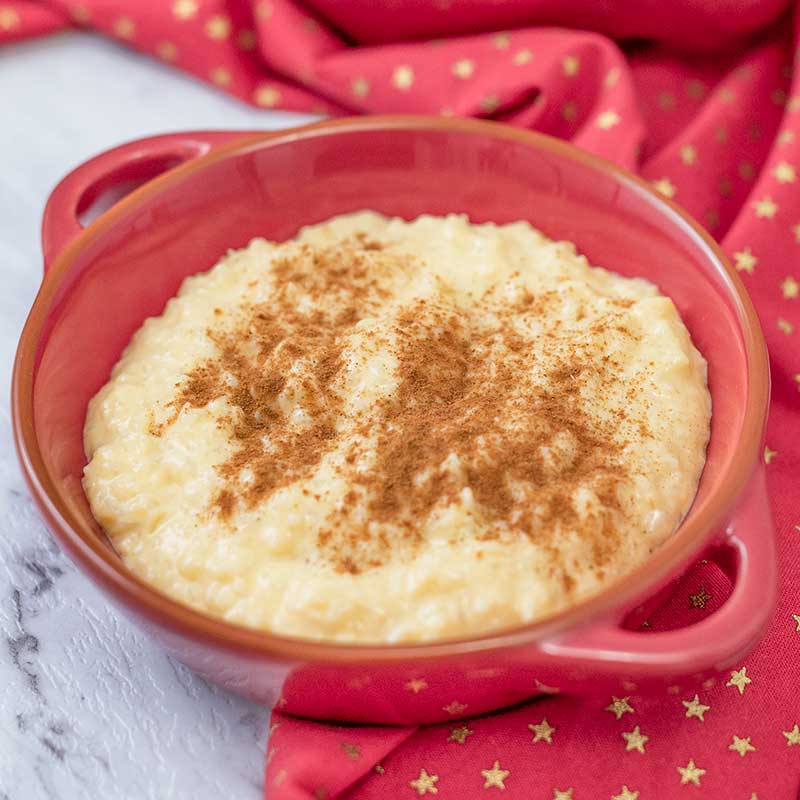 Cauliflower for dessert?!! You heard it here first! This creamy rice pudding is seriously good! It's soft, creamy, sweet and vanilla-ery – everything you want in a great rice pudding.
Give it a go, you might surprise yourself!
Why not give some of these recipes a try! Don't forget to tag us on social media when you make them!!