From fish, shrimp, squid, sushi, salad, and more, these keto seafood recipes are all easy to make, low carb, and healthy. Most seafood is easy to source and budget-friendly. Find your favorite recipe below.
Keto Fried Fish Breaded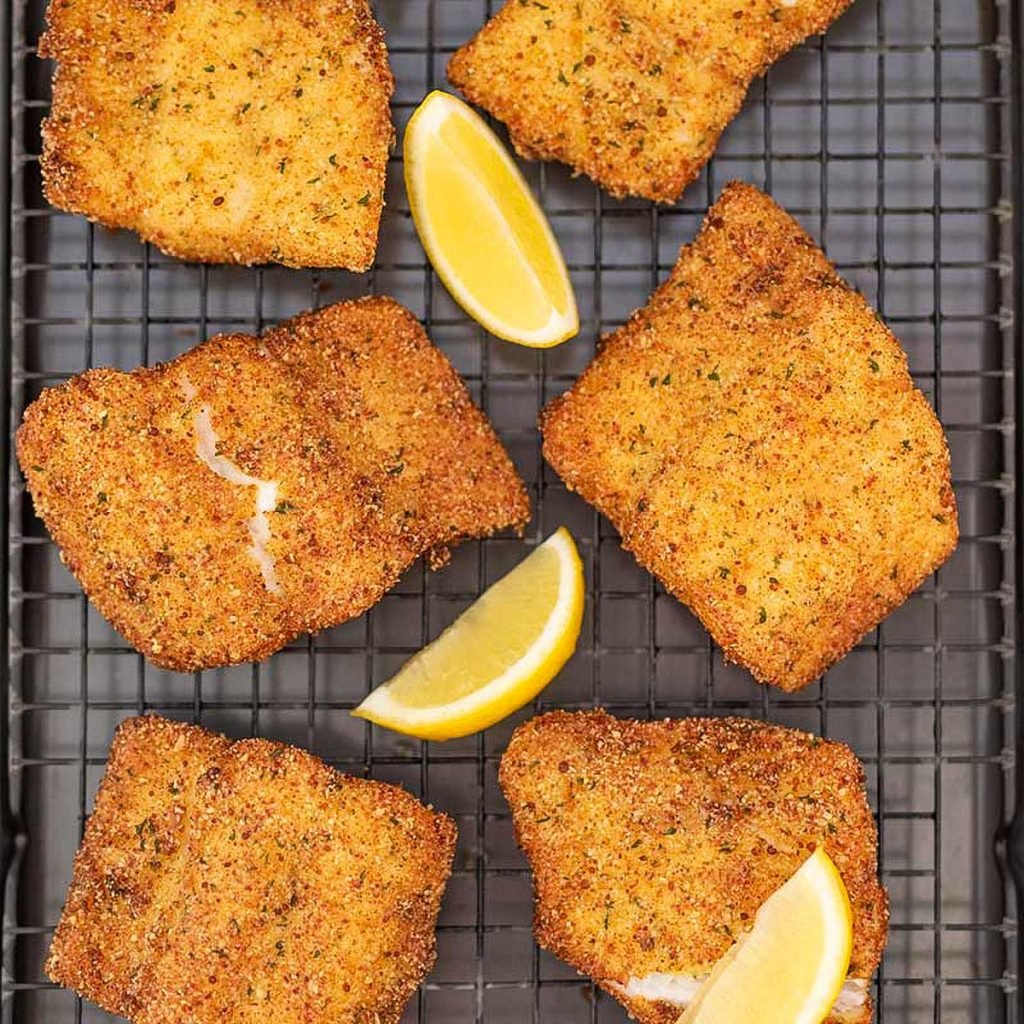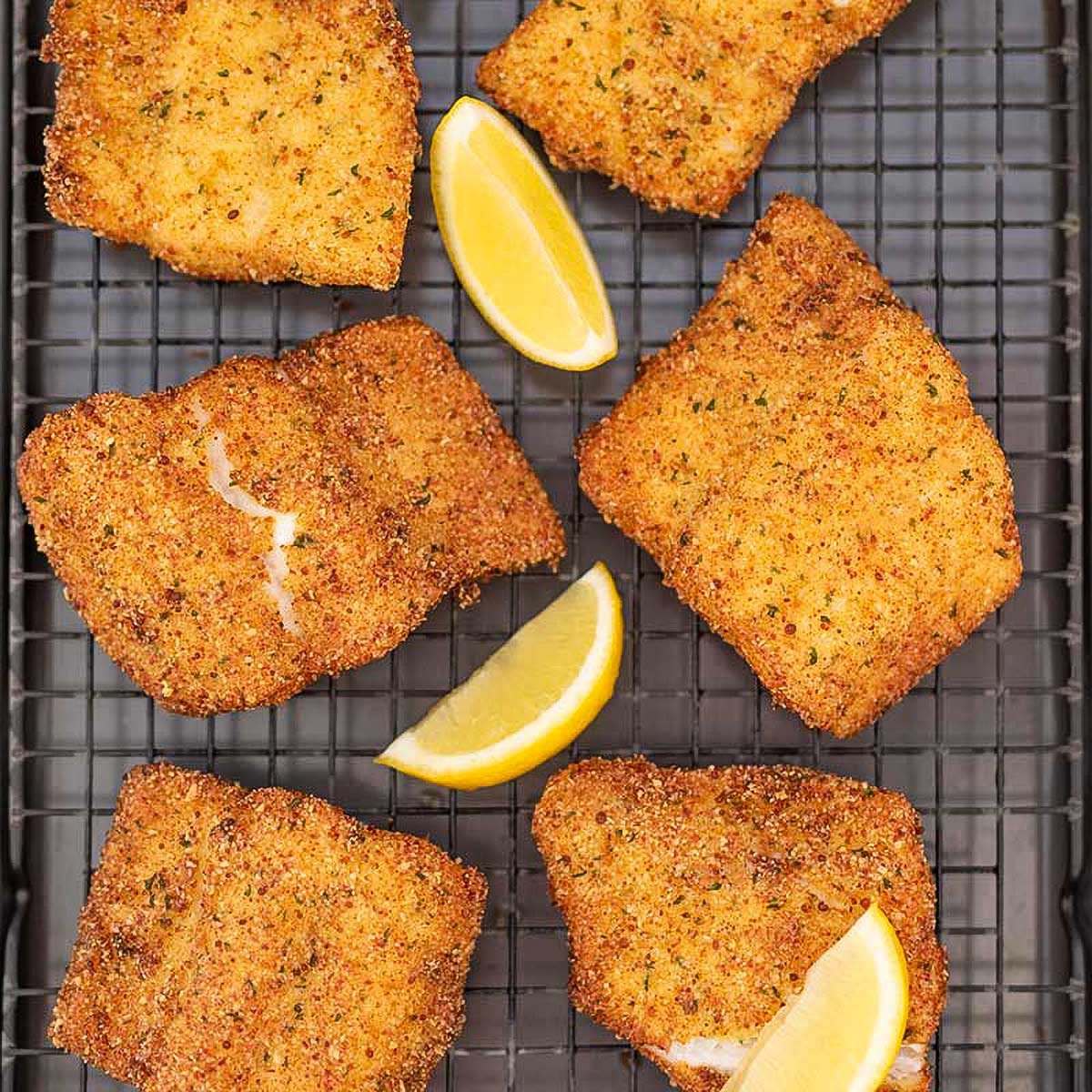 This deliciously easy Keto Fried Fish has a crispy breaded outside and is tender and flaky inside. It's perfect for a light lunch or dinner.
Keto Sushi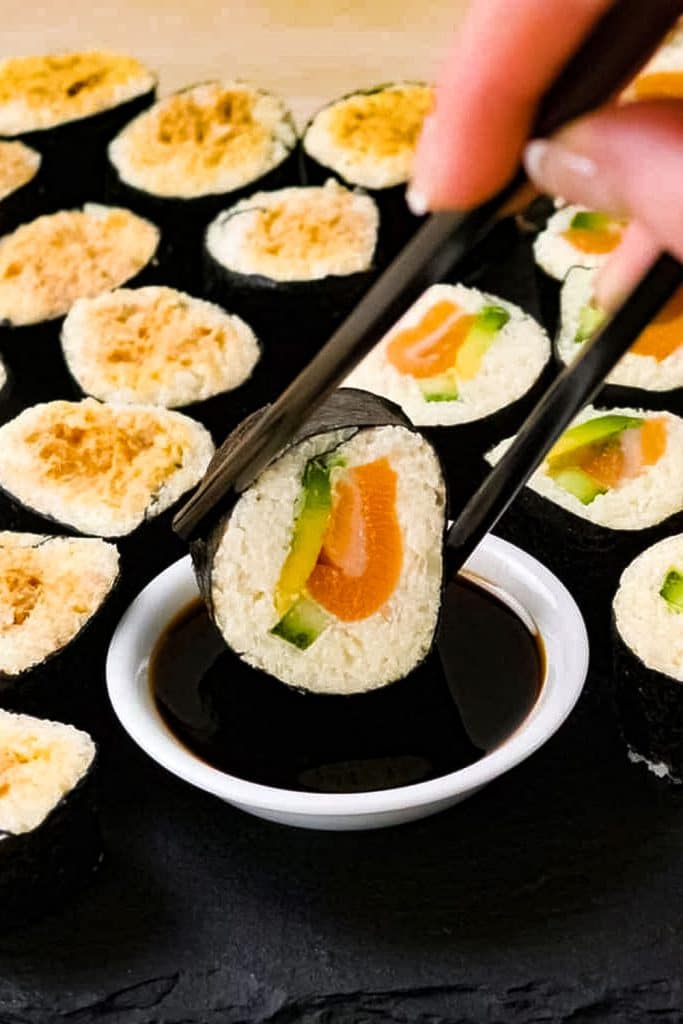 Quash your Japanese cravings with this easy Keto Sushi Rolls recipe. It's low-carb and easy to make using cauliflower rice and your favorite fillings. Tastes just like the traditional version.
Keto Battered Fish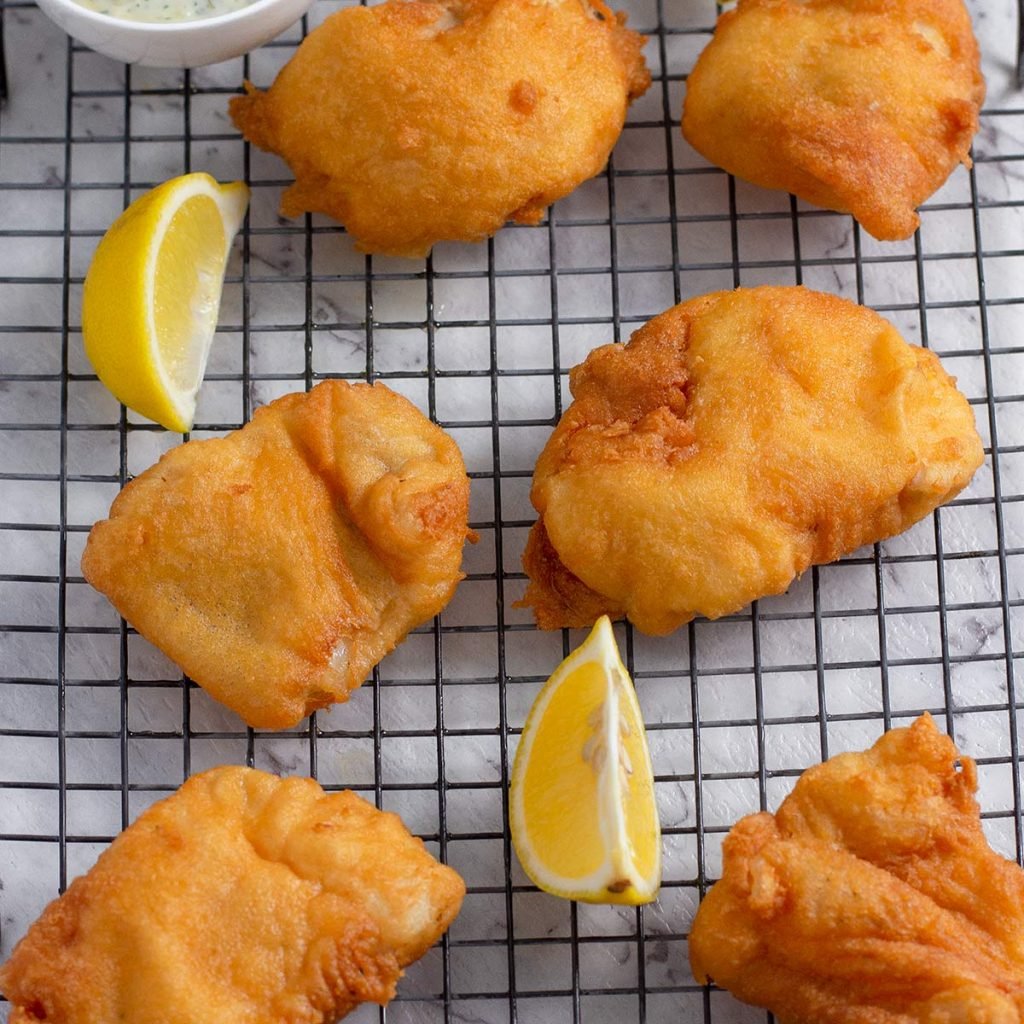 This Keto Battered Fish is just as you remember; crispy batter on the outside and juicy and tender on the inside.
Keto Curried Shrimp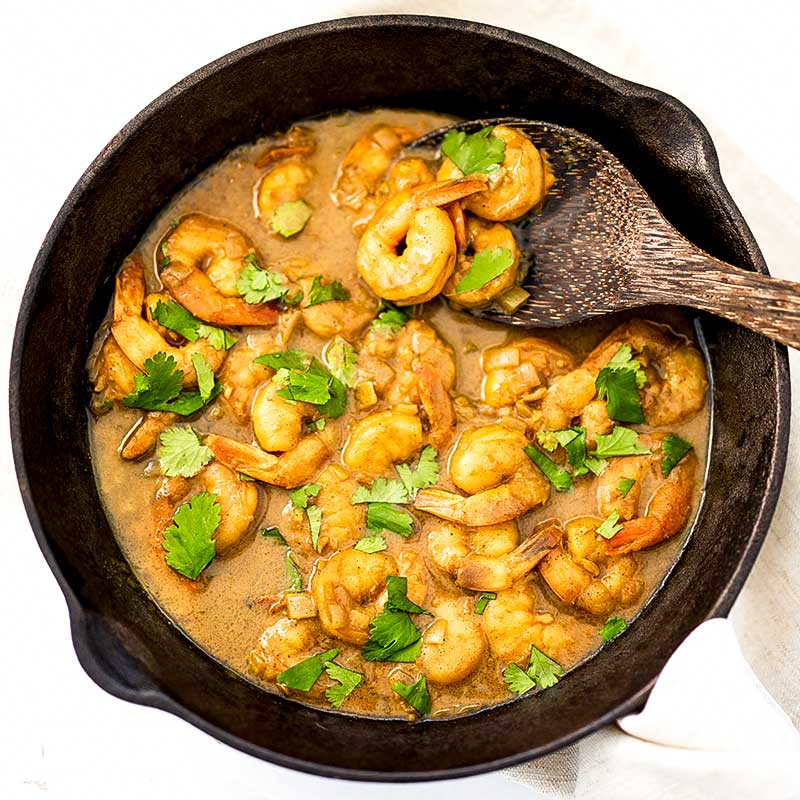 This Keto curried shrimp, aka prawn curry, is a creamy, tasty, and aromatic dish with a delicious blend of warm spices. You can use shrimp instead of prawns for this recipe also.
Keto Tuna Patties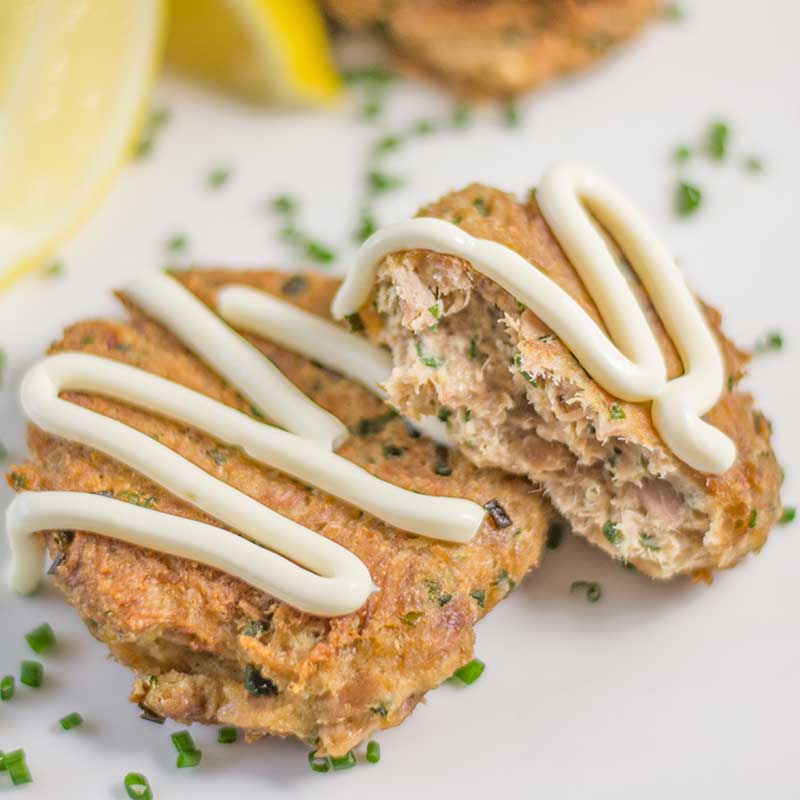 These super-simple Keto Tuna Cakes are a great quick and easy meal. They are crispy on the outside and moist on the inside.
Keto Salt & Pepper Squid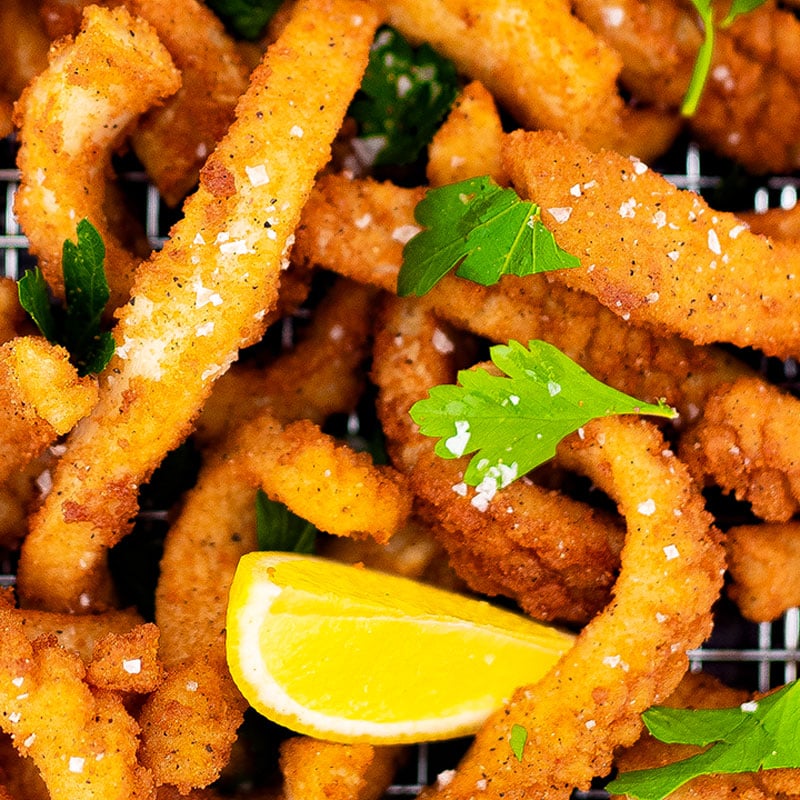 This keto calamari, aka salt and pepper squid, is very easy to make and an absolute winner, tender, tasty and healthy.
Keto Salmon Patties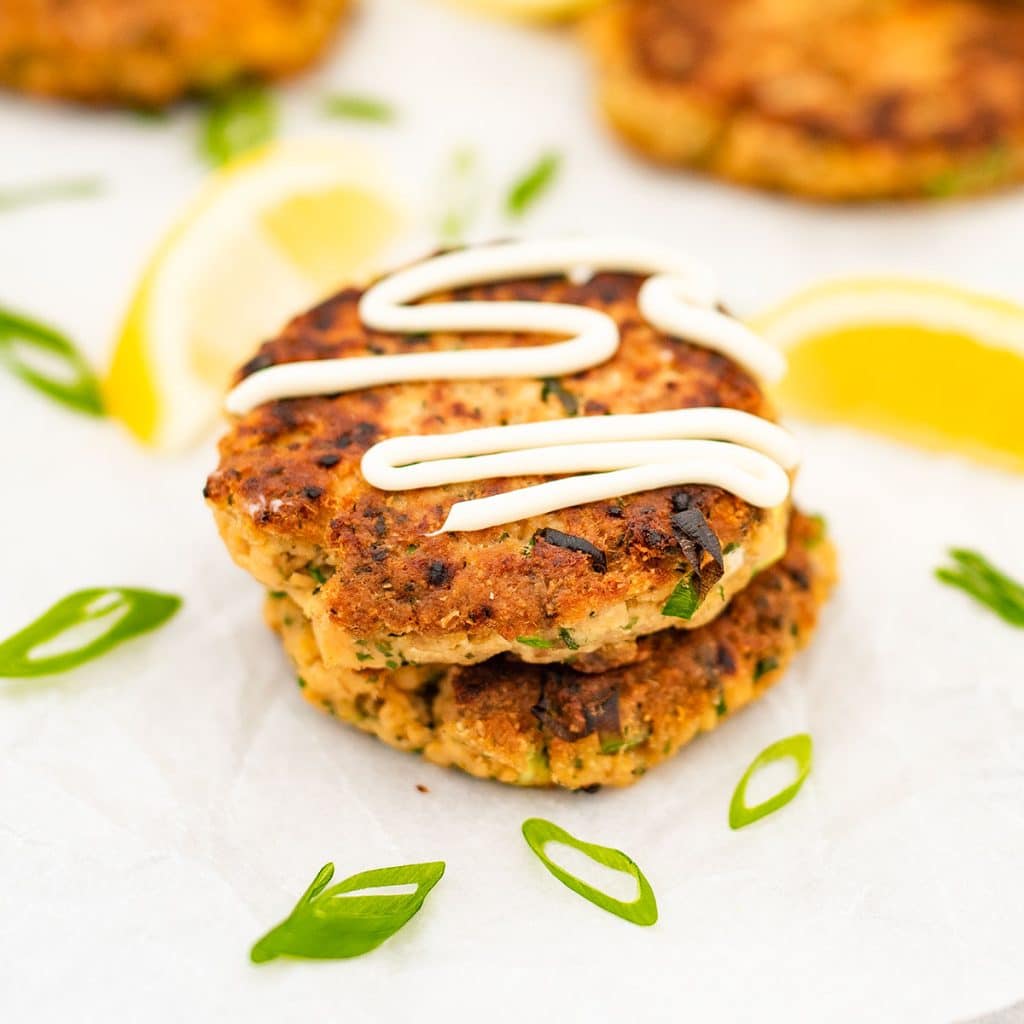 These Keto Salmon Fish Cakes are super easy to throw together and are ready in under 20 minutes. They are low-carb, zesty, and delicious.
Smoked Salmon & Avocado Salad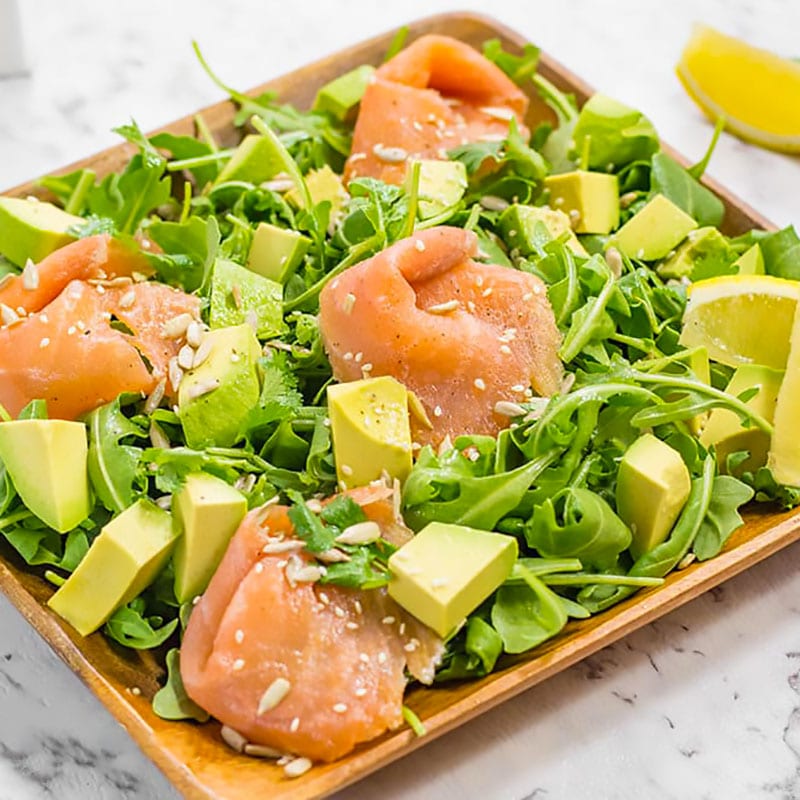 This Smoked Salmon and Avocado Salad recipe with Kale is one of the healthiest salads you can make. It's perfect for low-carb, Atkins, and keto diets.
Salmon Poke Bowl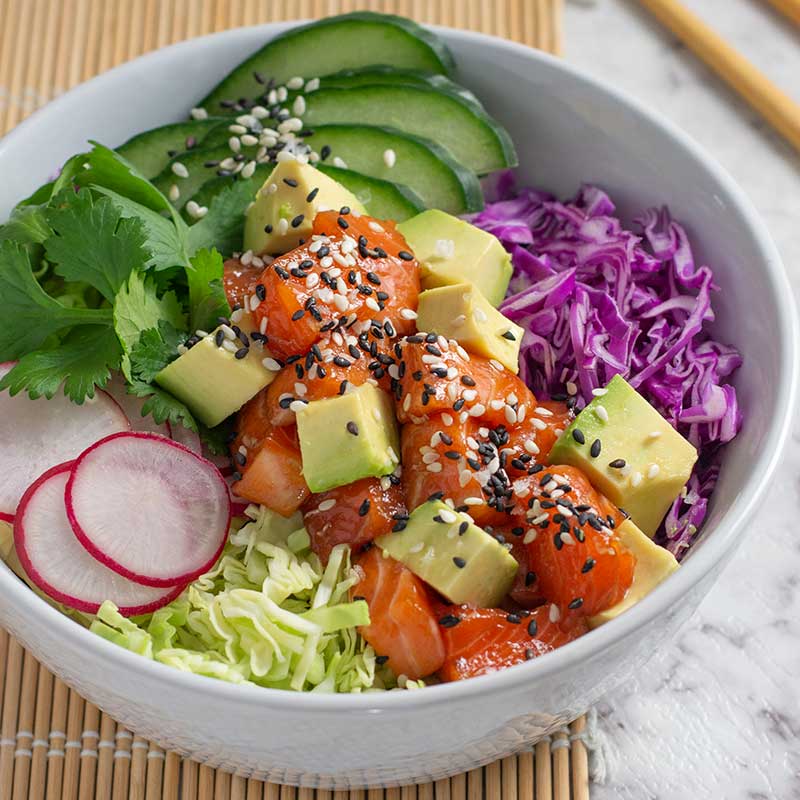 This Keto Salmon Poke Bowl with salmon is a quick, easy, low-carb meal, ideal for lunch, brunch, or dinner.
Keto Garlic Shrimp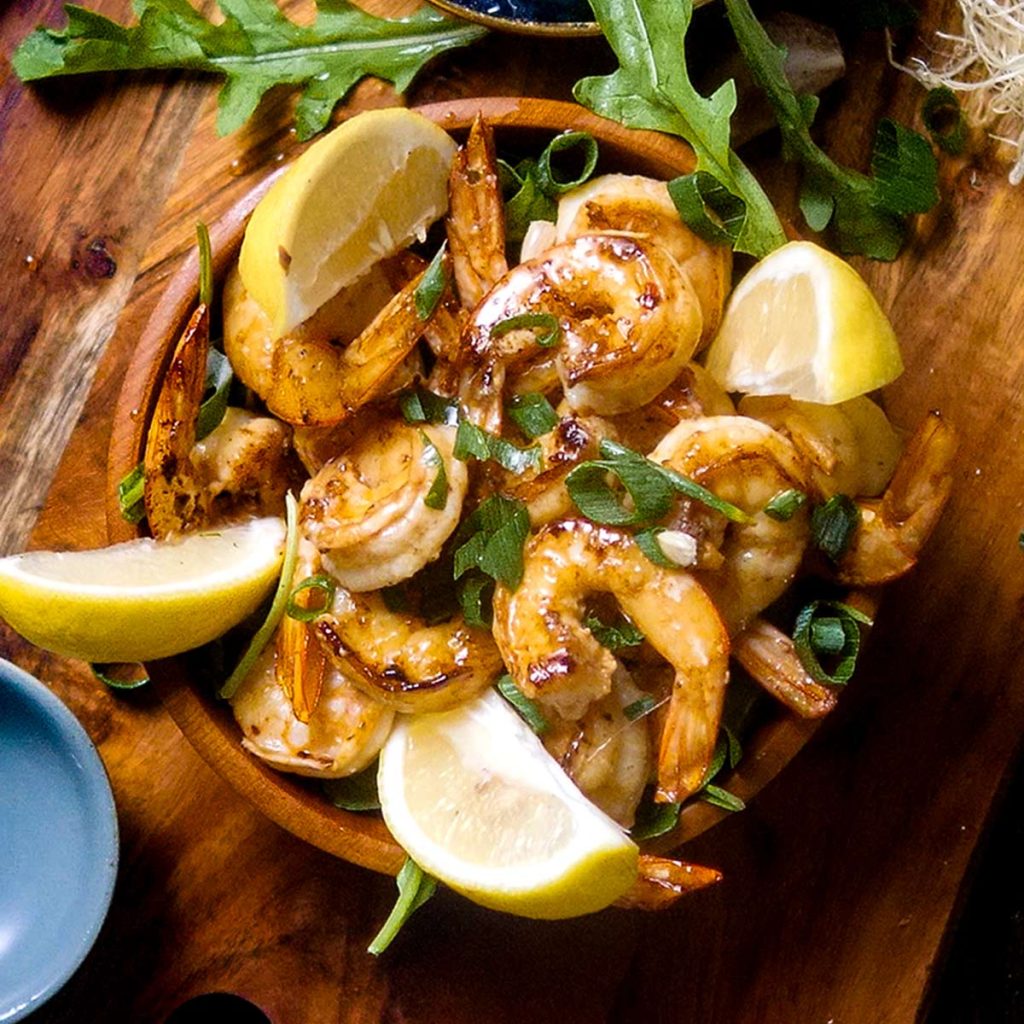 You can whip up this delicious keto garlic shrimp recipe in under 5 minutes with just 4 ingredients. The hack is in our secret ingredient that combines all the flavors you want, making it easy to make and quick to cook. You will be surprised.
Lemon Butter Fish Parcels
These lemon butter fish parcels are very easy to make, with minimal washing up. They are zesty, buttery, and delicious, perfect for a quick midweek dinner, and great for low-carb and keto diets.
Keto Salmon Salad Lettuce Wraps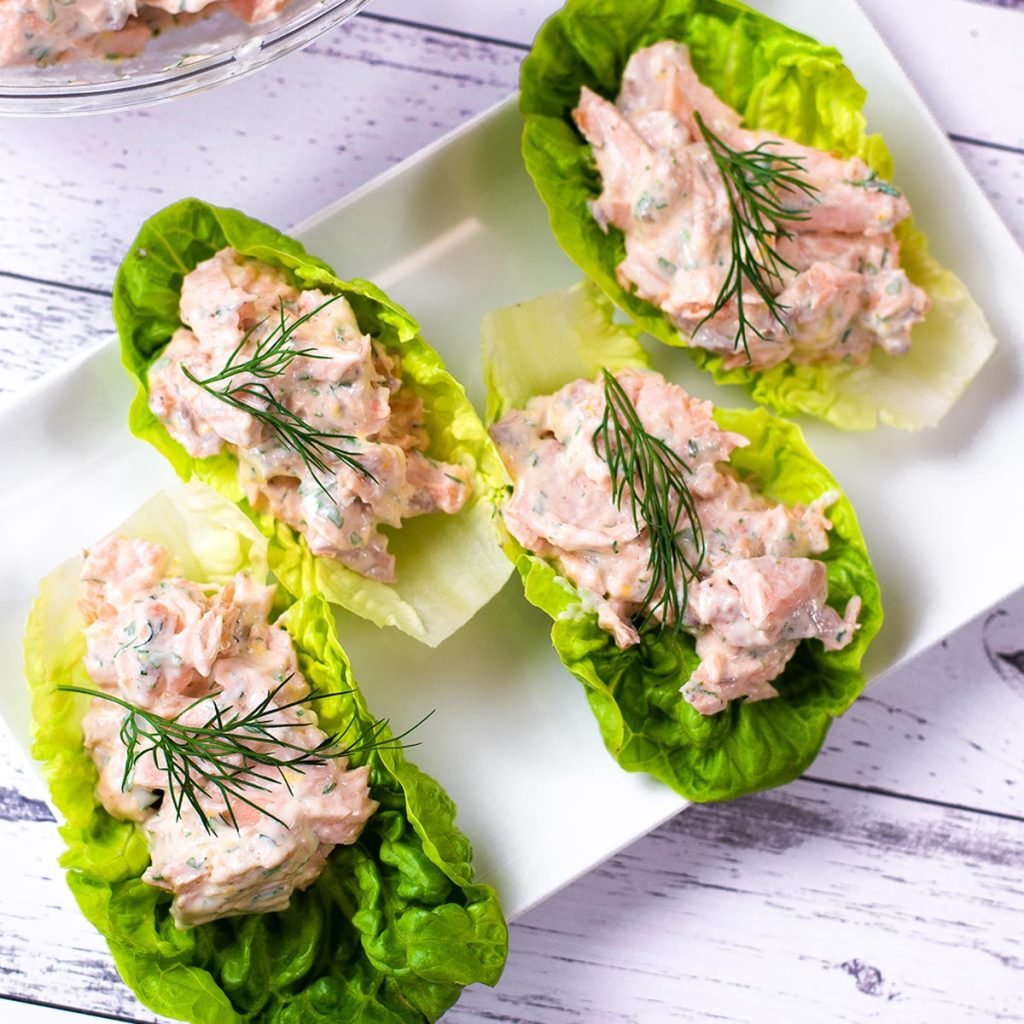 This Salmon Salad Lettuce Wraps recipe is easy to make, healthy, and delicious to eat. It's a light and fresh meal for lunch. You can put it on lettuce or between 2 slices of Low Carb Bread.
Keto Tuna Melts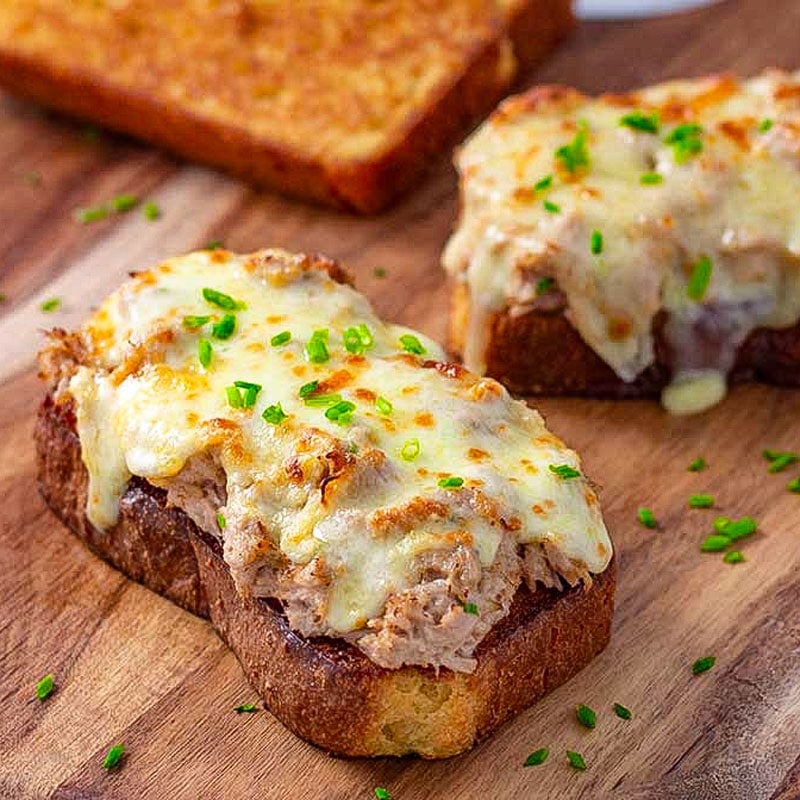 This easy Keto Tuna Melt recipe is great for a quick lunch, dinner, or low-carb snack.
Keto Fish Burger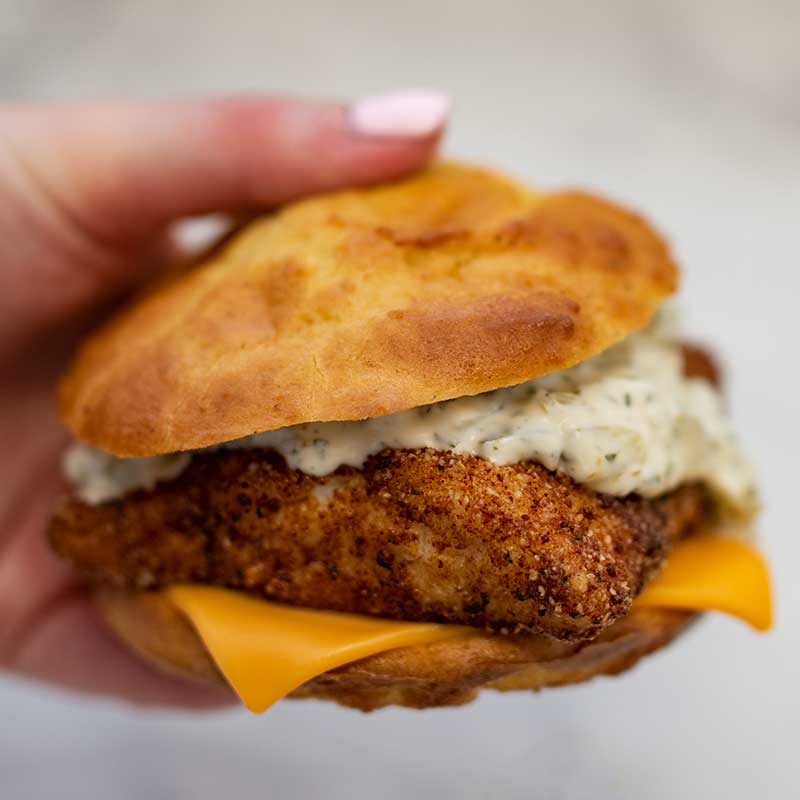 This delicious Keto Fish Burger is a great way to use our Low Carb Breaded Fish recipe. It's a simple burger that's big on flavor and just like your favorite fast food.
Keto Tuna Shirataki Spaghetti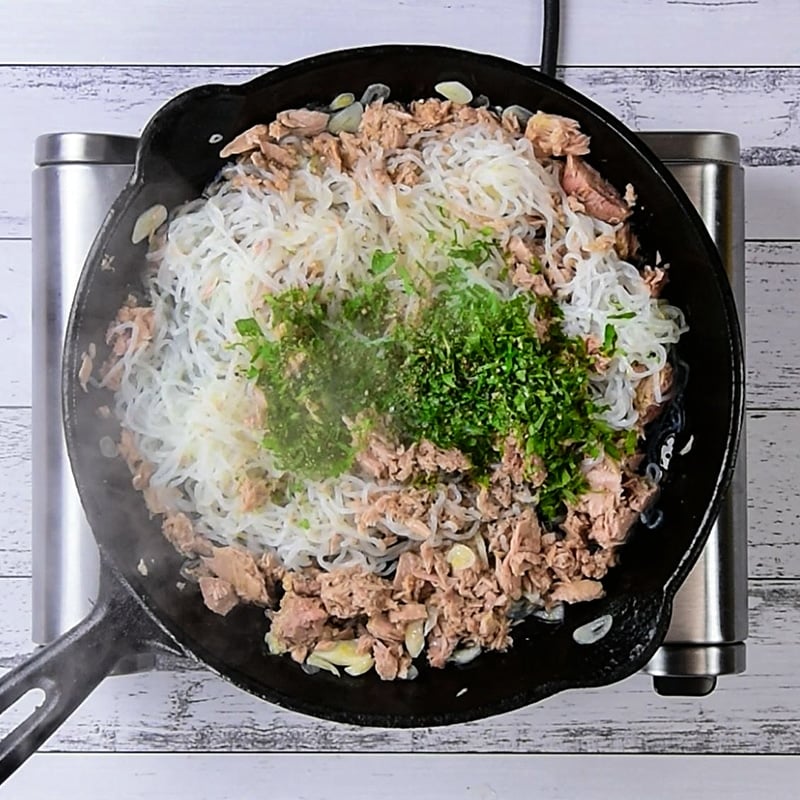 This Keto Tuna Spaghetti recipe is a simple, quick low-carb meal with a light sauce. Shirataki spaghetti and canned tuna are a great base to make this delicious ketogenic dish in under 15 minutes!