Are you looking for delicious, easy-to-make keto meatball recipes? Look no further. These tasty low-carb dishes use simple and affordable ingredients with great meats as the base. Ground meats are the perfect budget-friendly keto ingredient as they have no carbs and good amounts of fat.
Keto Swedish Meatballs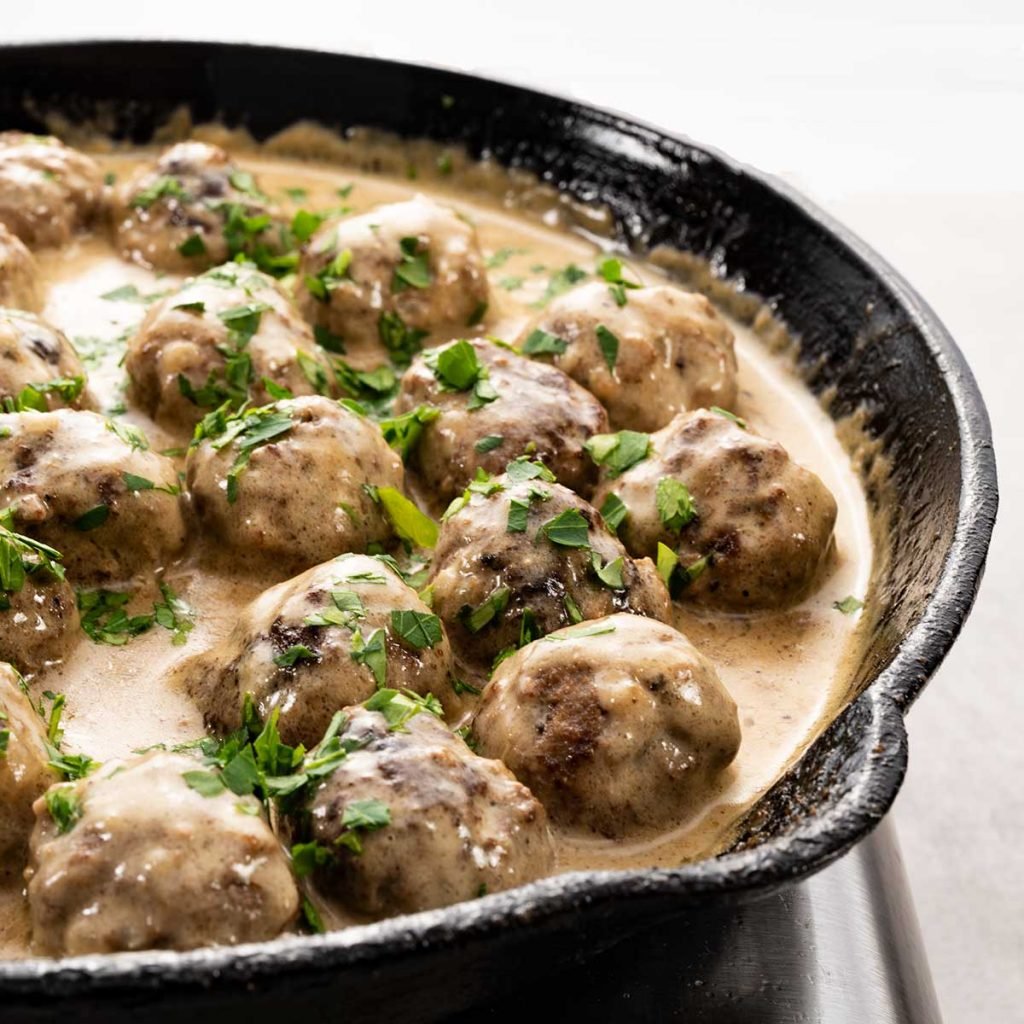 This Keto Swedish Meatballs recipe is the perfect low-carb dinner with moist meatballs and a delicious creamy sauce.
Chicken & Feta Cheese Meatballs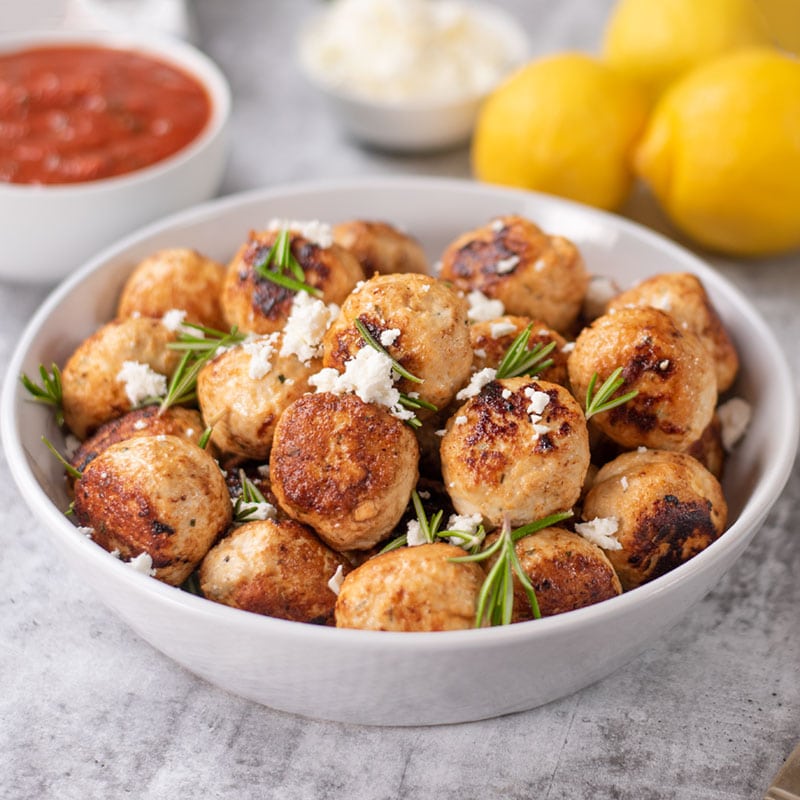 These Chicken and Feta Cheese Meatballs are a versatile recipe that can be, served with your favorite sauce, added to various sides, or even served as an appetizer, and it's very low carb too.
Moroccan Meatballs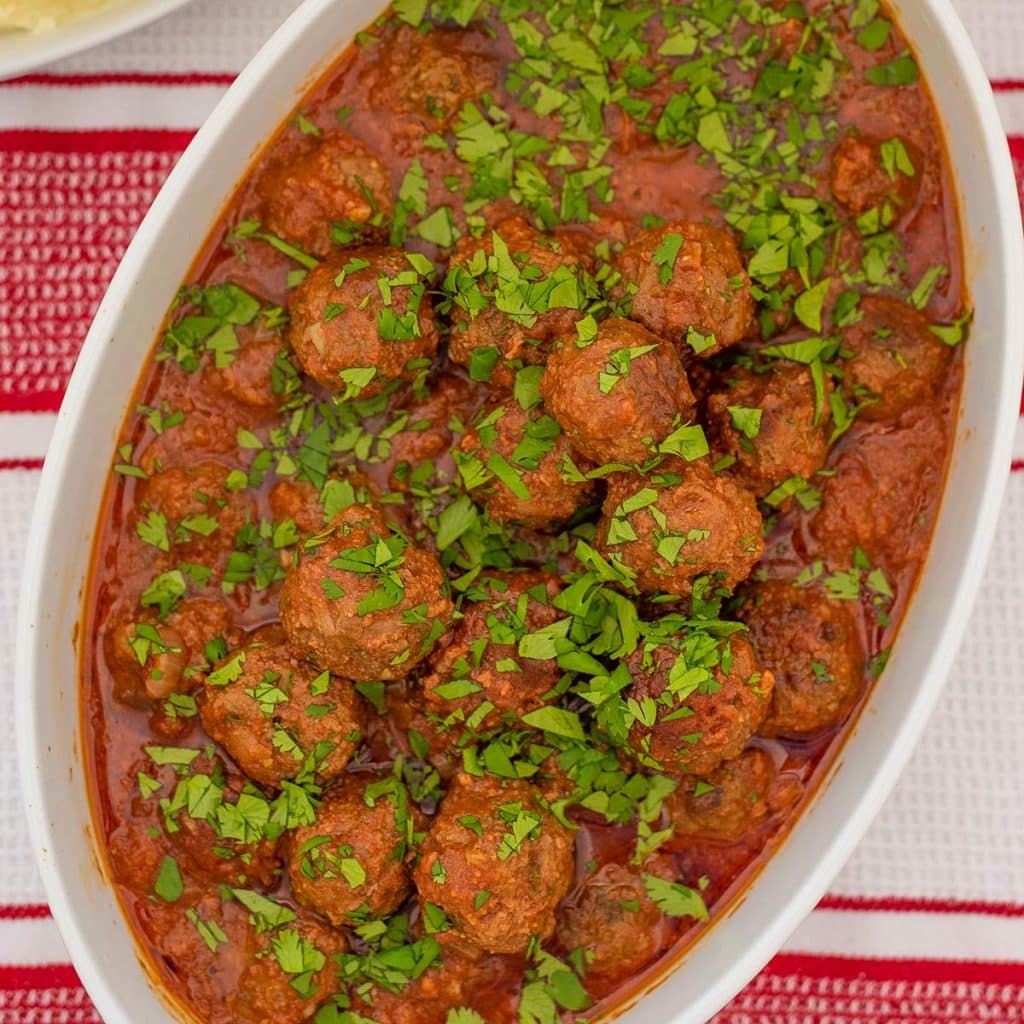 This Moroccan meatballs recipe is saucy and super tasty but not only that, they're made healthy by using low-carb ingredients and have only 3g net carbs per serve.
Keto Pork Meatballs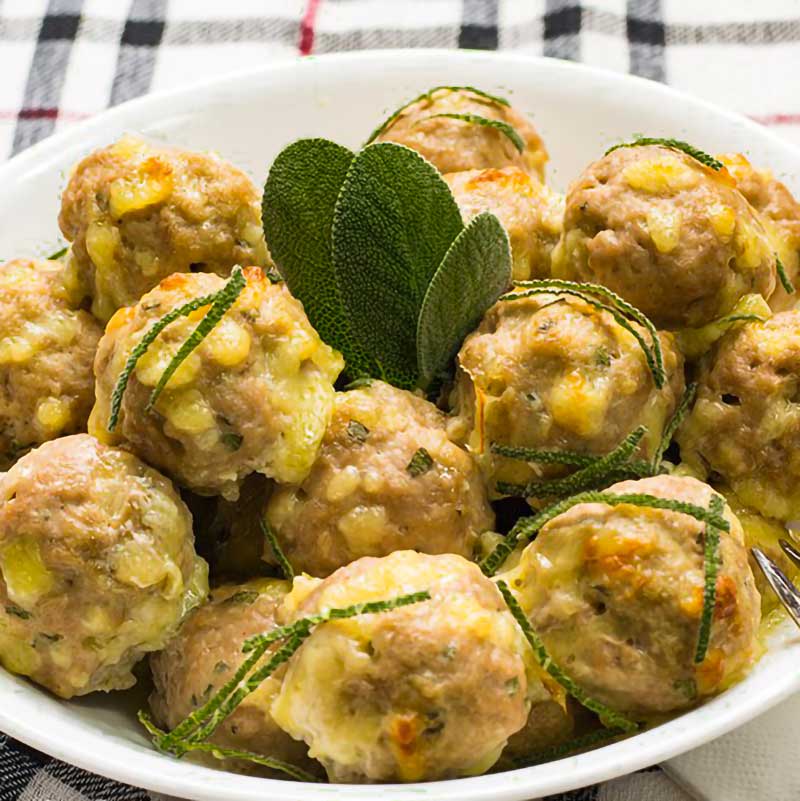 This keto pork meatballs recipe is a delicious combination of pork, cheddar cheese, and mustard baked in the oven with no flour or fillers.
Keto Chicken Meatballs With Cheddar Cheese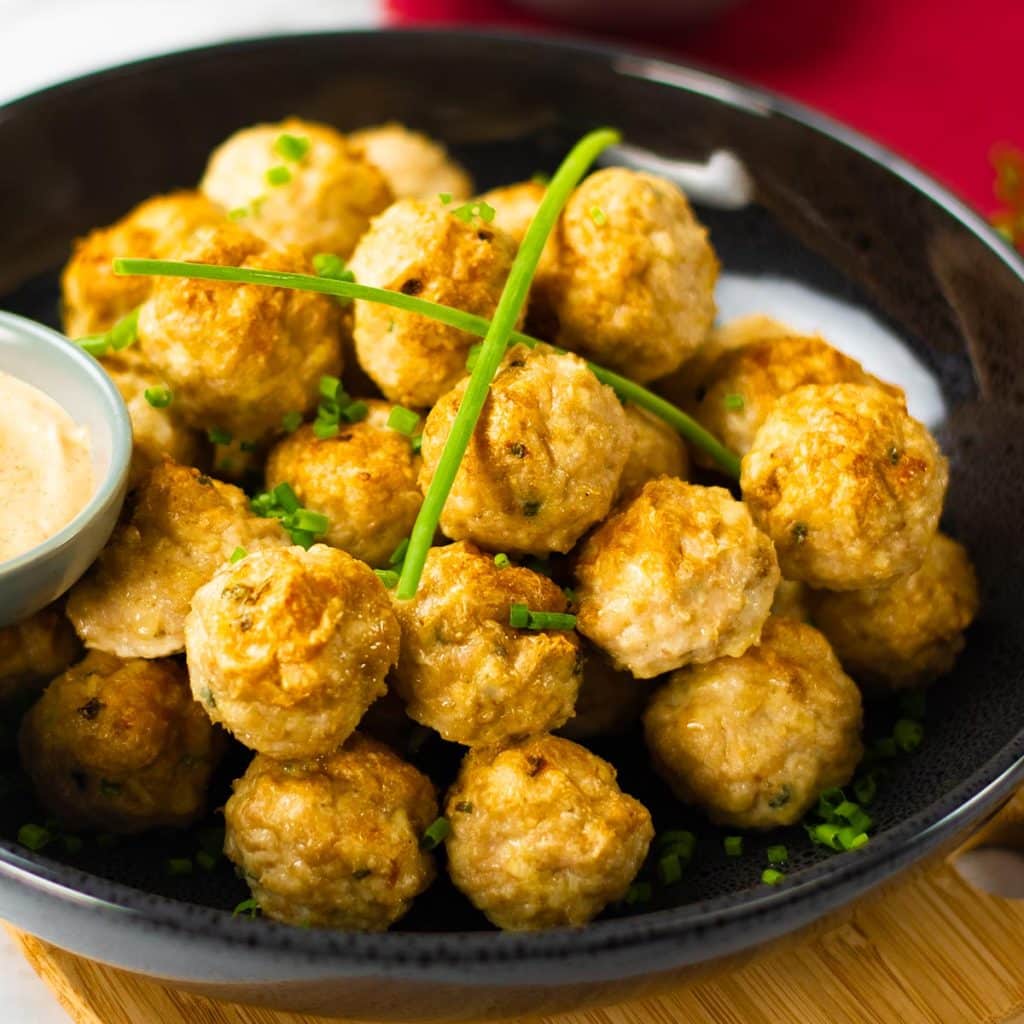 These Keto Chicken, Cheddar, and Chives Meatballs embody those three ingredients that are a perfect blend for a delicious snack or dinner. Crunchy on the outside and juicy on the inside.
Keto Greek Meatballs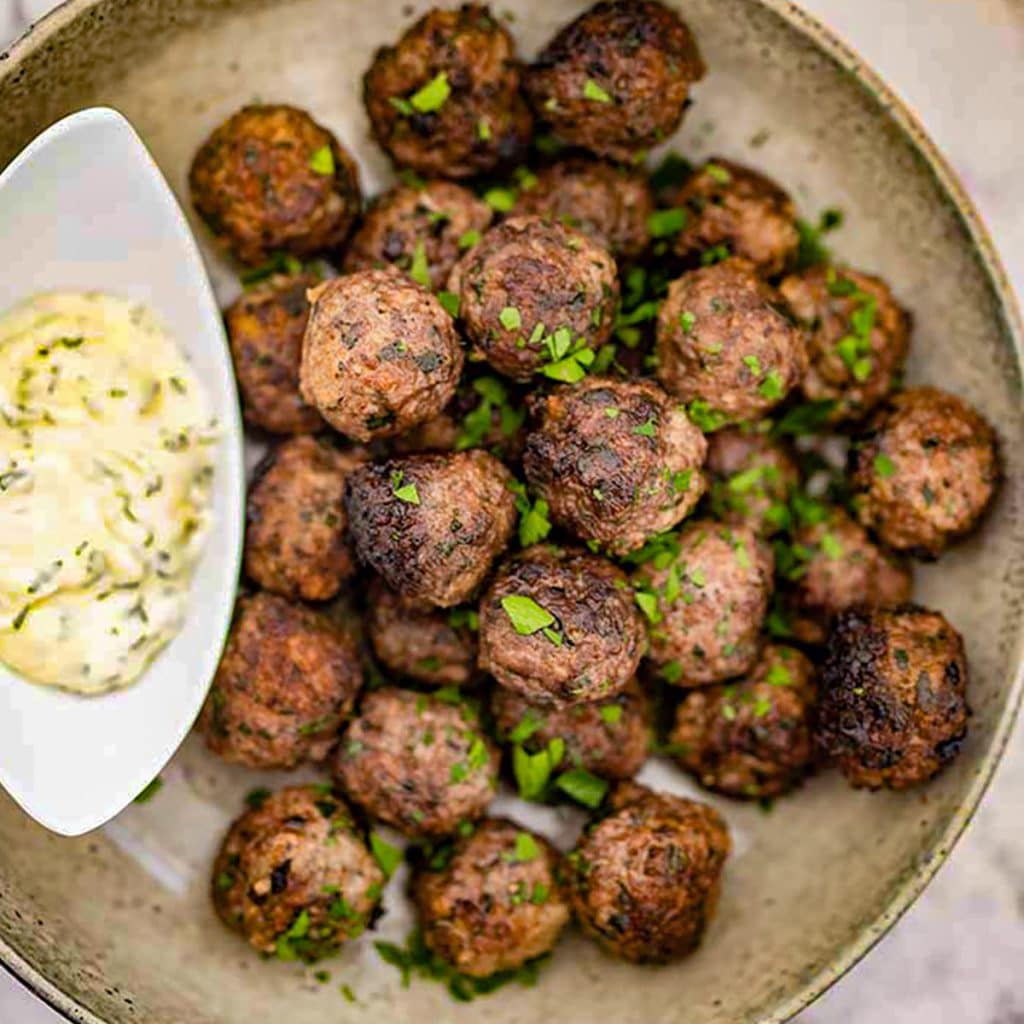 These tasty keto Greek meatballs are very easy to make, juicy, and not dry. They're the perfect finger food served with Greek dip. This recipe is very low-carb, gluten-free, and delicious.
Keto Meatball Sub Sandwich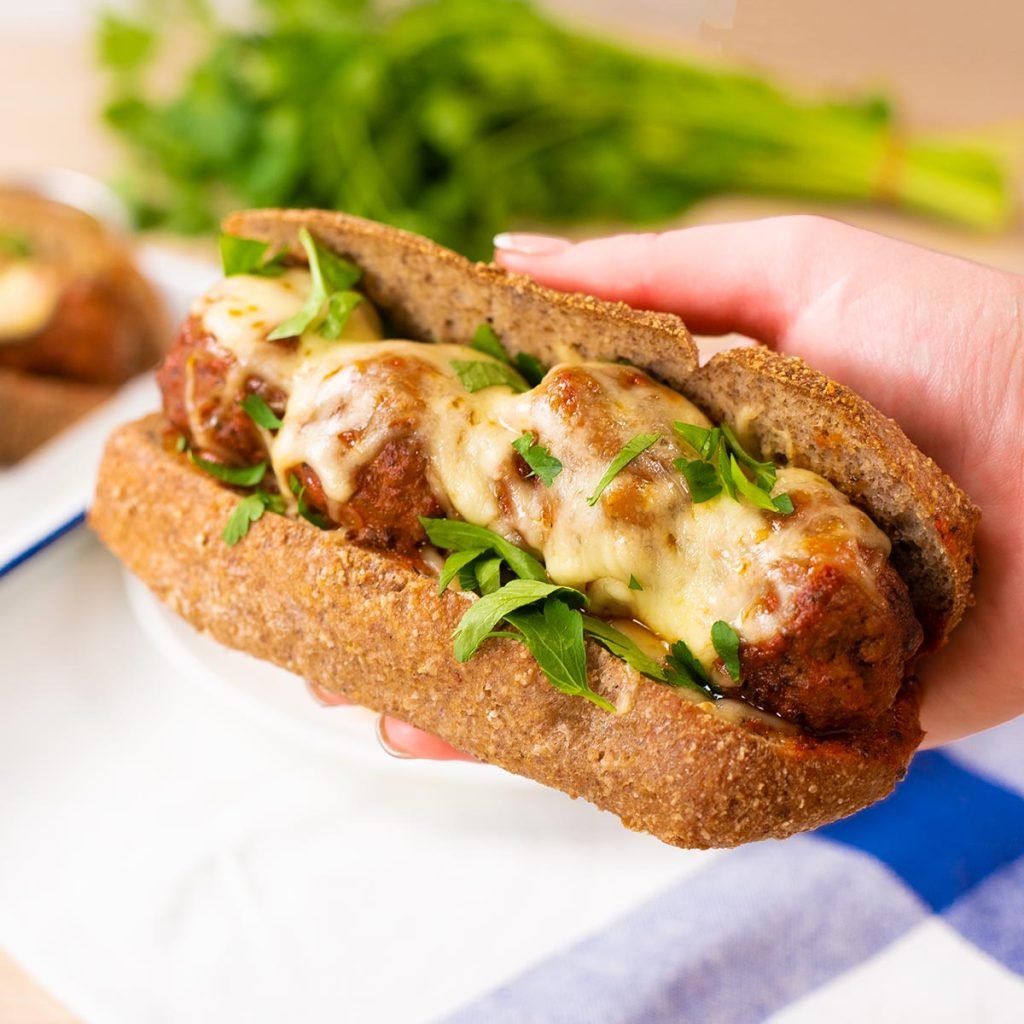 This Keto Meatball Sub Sandwich recipe is rich, saucy, covered in melted mozzarella cheese, and very low-carb.
Keto Italian Wedding Soup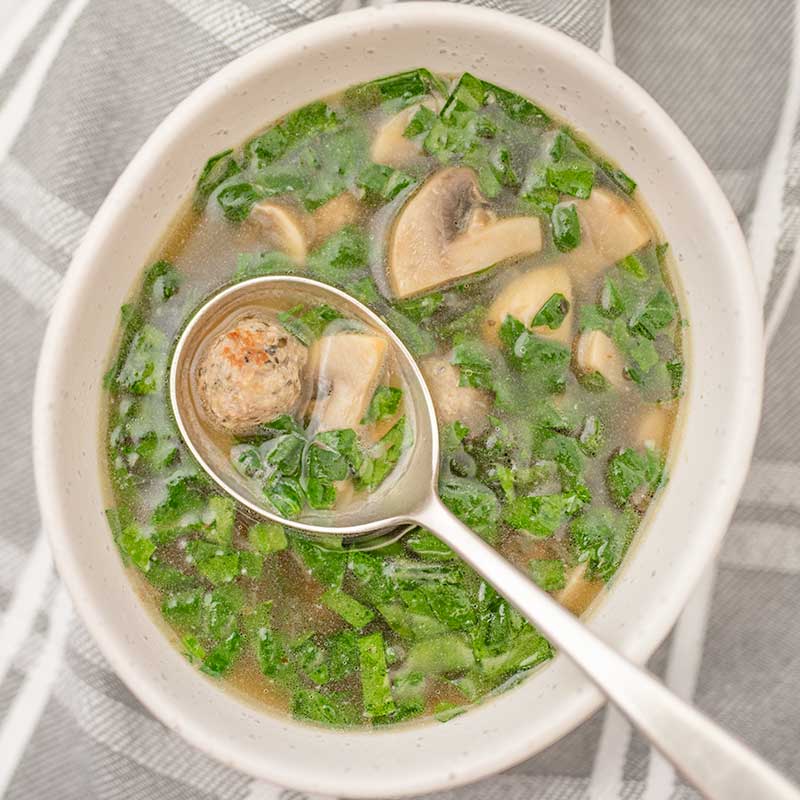 Our Keto Italian Wedding Soup is a low-carb take on the classic dish served in restaurants throughout America. It's loaded with tiny meatballs and spinach in a flavorsome chicken broth – perfect for cooler weather.
Keto Thai Meatballs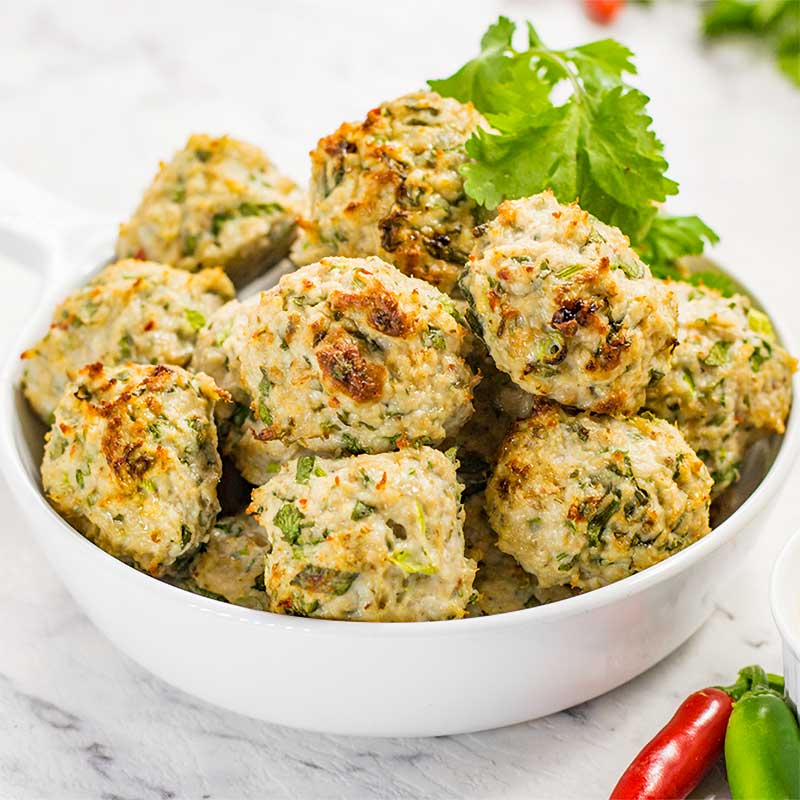 These Keto Thai Chicken Meatballs made with a Low-Carb Dipping Sauce are very easy to make and are a great meal, snack, or finger food.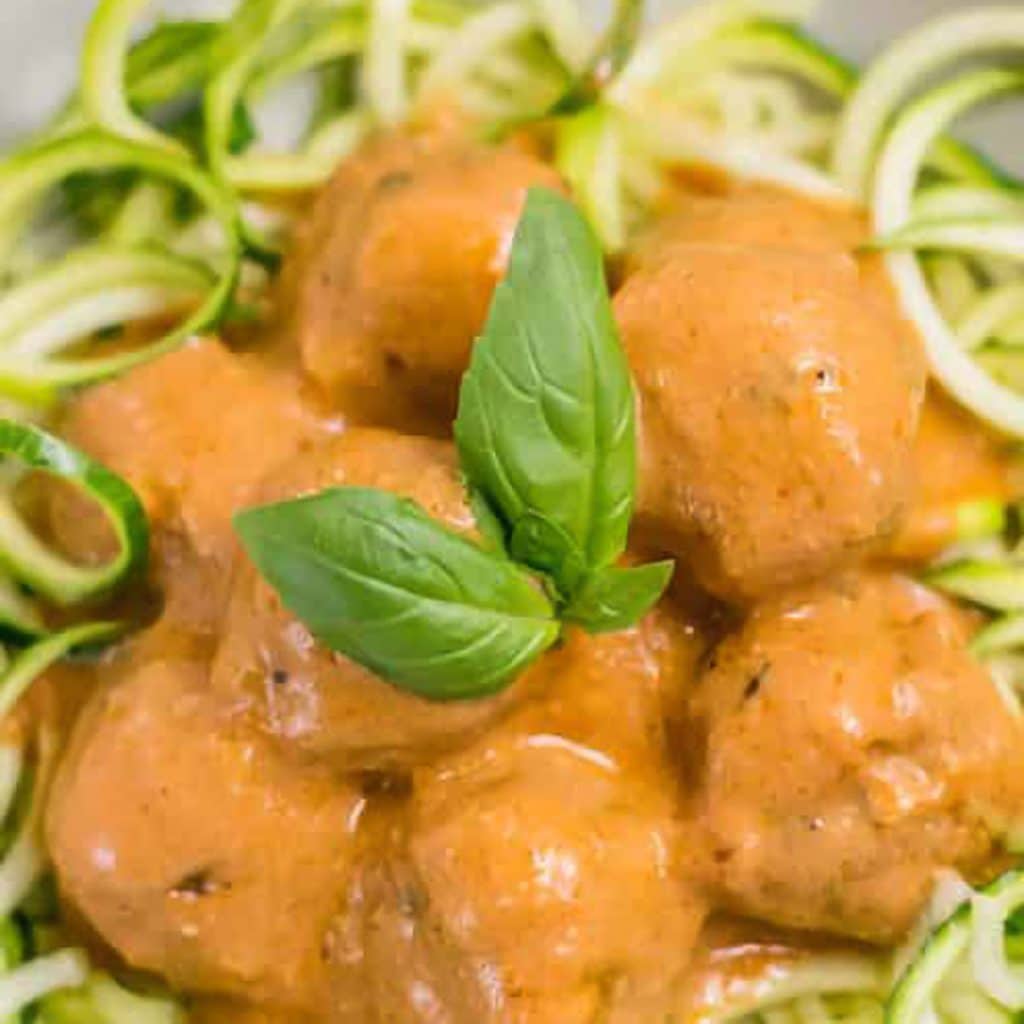 Try this Keto Italian Meatballs recipe with Basil and Parmesan served over zoodles. They're very easy to make and perfect for meal prep.