These keto cucumber recipes are light and refreshing with added fat for energy, making them the perfect side dish or easy meal. Cucumbers are a great addition to a keto diet for their gut health benefits.
Stuffed Cucumbers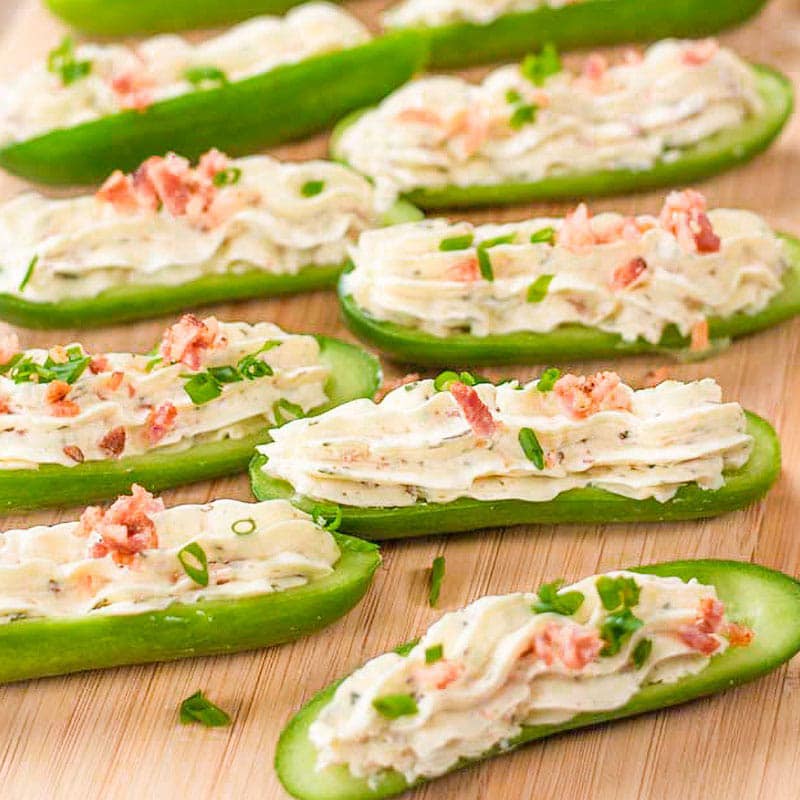 These bacon ranch stuffed cucumbers are a delicious, healthy, low-carb keto snack that is easy to make at home in minutes.
Keto Cucumber Noodle Salad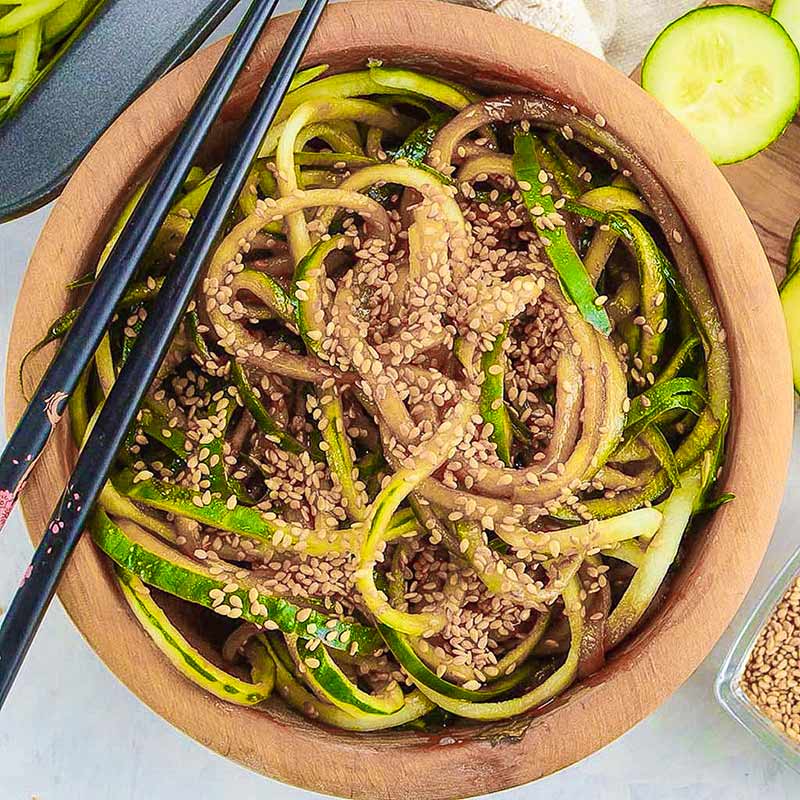 This cucumber noodle salad is a quick, fresh side dish for your next cookout. It's a tasty Asian-inspired salad that is a big favorite for lunch or dinner.
Dehydrated Cucumber Chips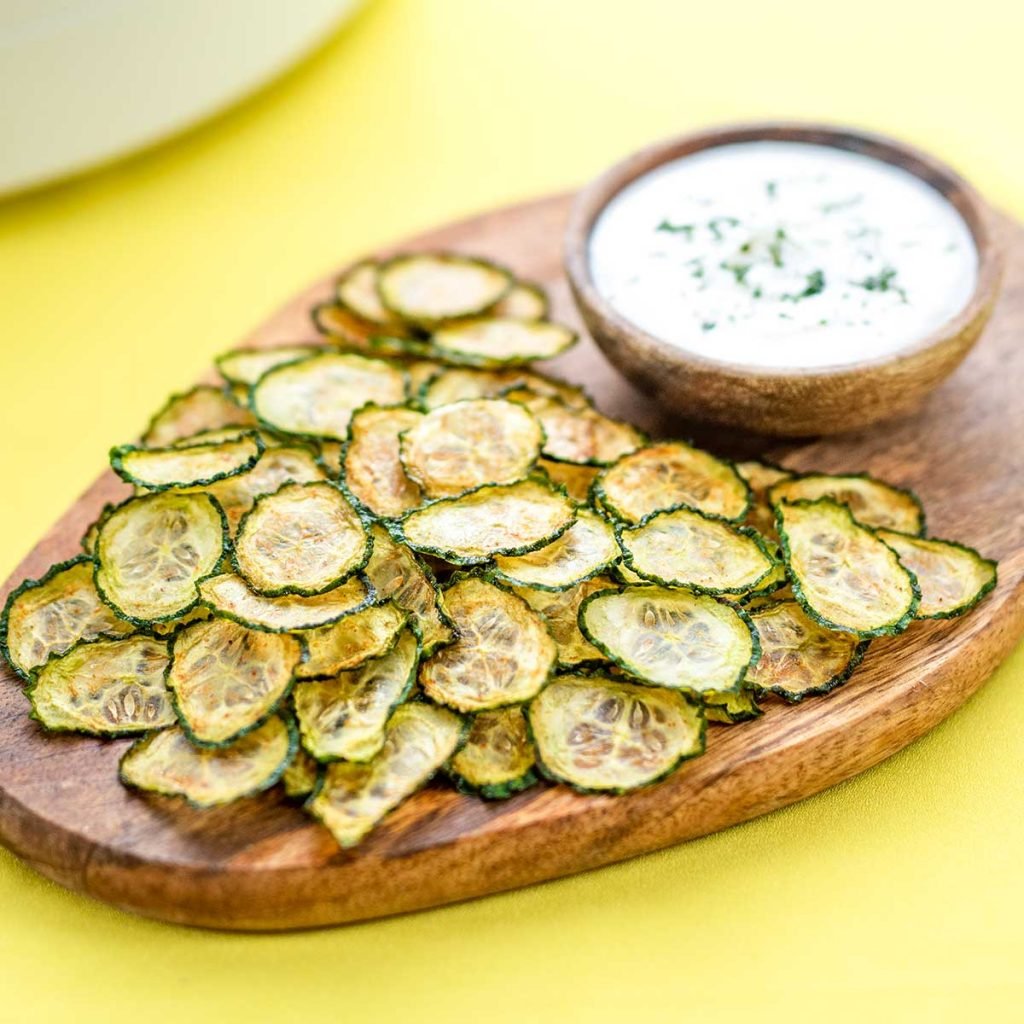 These cucumber chips are a healthy, crispy snack and easy to make! They are great with dip or eat them by the handful, perfect for low-carb and keto diets.
Chinese Cucumber Salad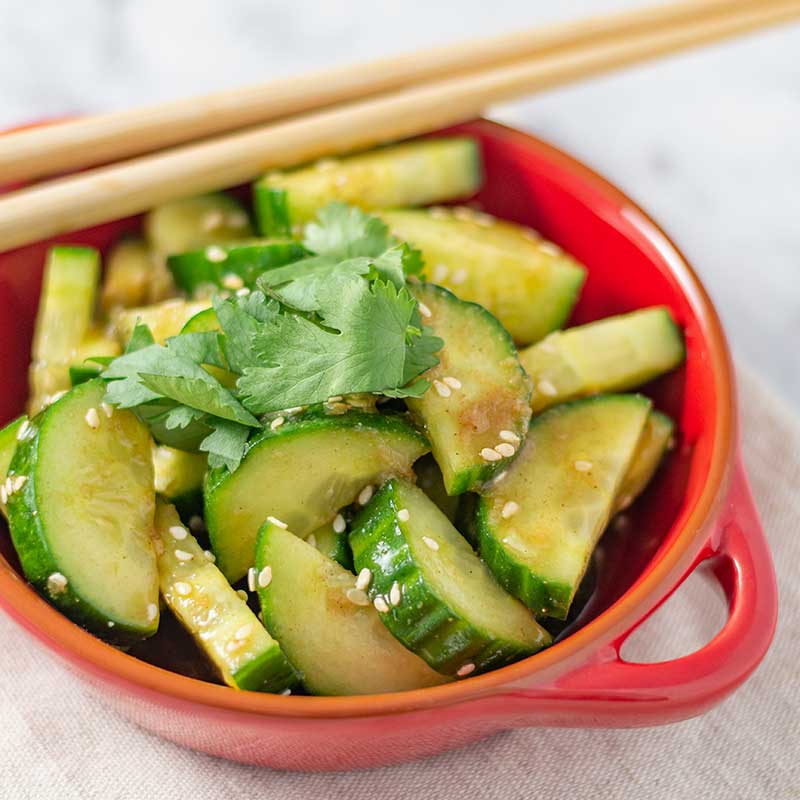 This easy keto Chinese cucumber salad is a refreshing side dish that is a soothing condiment for spicy dishes. It's a great dish to bring to a potluck or gathering.
Keto Greek Salad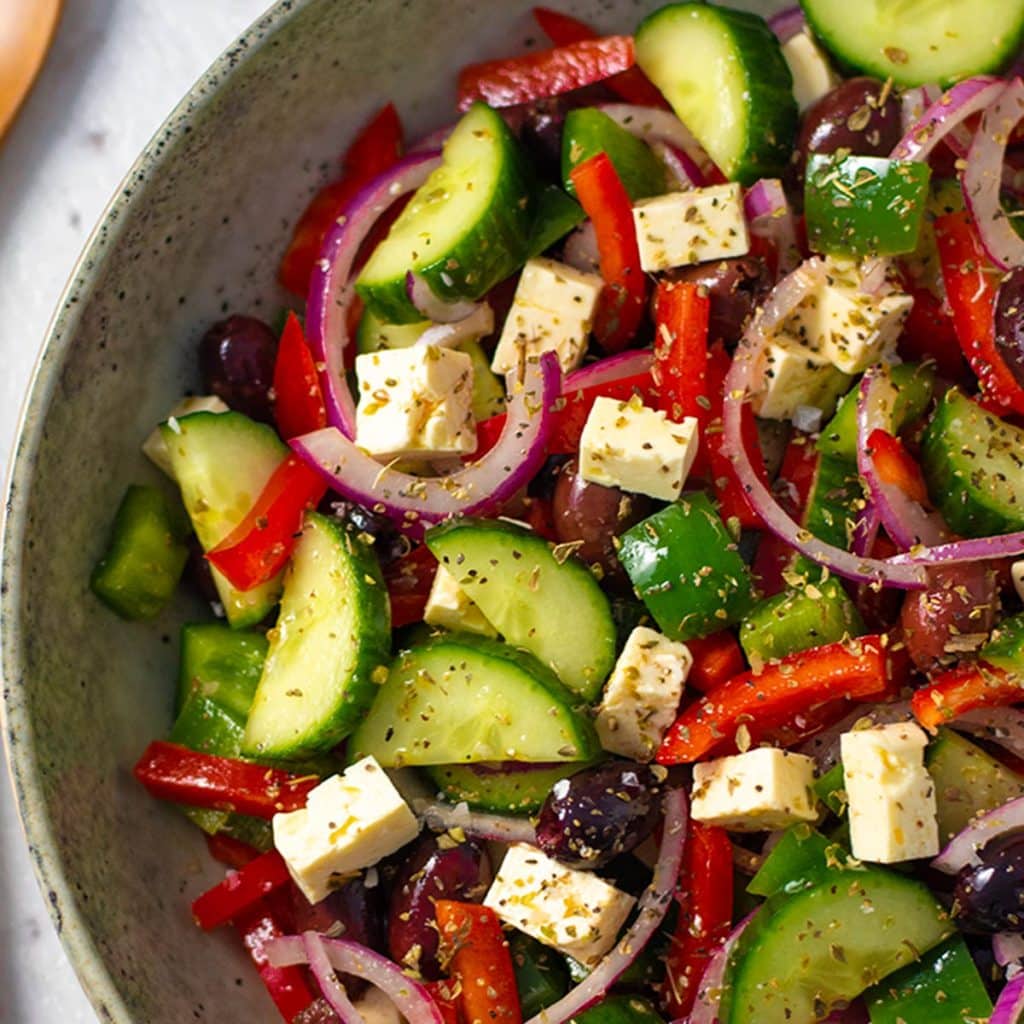 This keto Greek salad is a light, refreshing side dish ideal for warmer weather, cookouts, and any time of year. This low-carb salad is a Mediterranean classic loaded with fresh flavors.