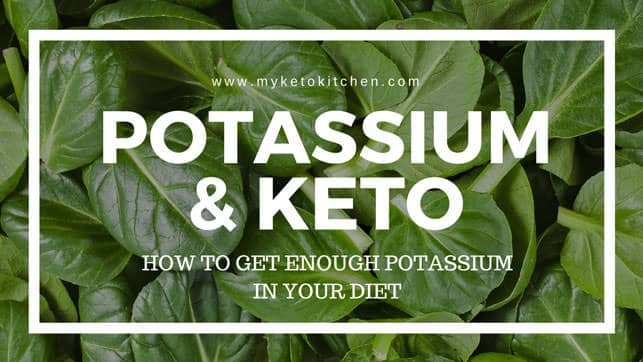 Potassium plays an important role in balancing electrolytes but it's often neglected on a ketogenic diet.
Most people know that electrolytes are an essential part of the ketogenic diet but miss potassium as an important ingredient.
You can easily ensure that you get adequate potassium by including many low carb foods in your keto recipes.
Why is Potassium so important?
Potassium plays an important role in regulating minerals and fluid in the body, it helps maintain blood pressure by balancing the sodium that we store. Potassium also supports muscle strength and contraction, bone strength and cardiovascular health.
Facts About Potassium
Potassium is an important electrolyte that helps balance other electrolytes such as sodium & magnesium

Potassium helps prevent muscle wasting in the elderly and those with dietary restrictions such as diabetics

Studies suggest that those who have an adequate daily intake of potassium have a lower incidence of heart disease

Potassium deficiency leads to weakness, fatigue, and digestive problems

Adequate potassium helps prevent kidney stones

Very low levels of potassium can ultimately cause respiratory failure & paralysis

Too much potassium is also a problem and can cause a condition called Hyperkalemia

Most people are potassium deficient
Potassium is also an important element in preventing fatigue and keto flu.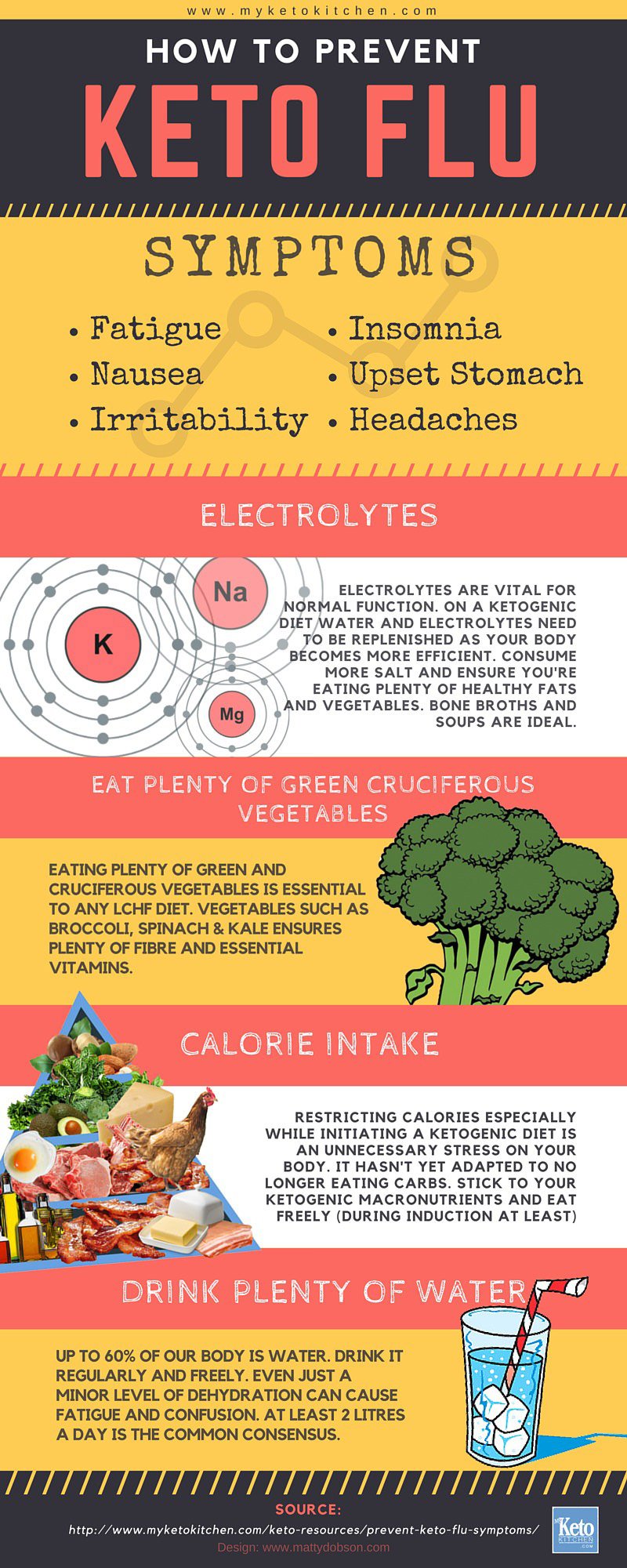 Recommended Daily Potassium Intake
The recommended daily potassium intake for healthy individuals is different depending on age.
Daily potassium intake for adults and adolescents is 4,700 mg per day.
For children aged 1 to 3yrs, the recommended daily intake is 3,000 mg per day
For children aged 4 to 8yrs old, the recommended daily intake is 3,800 mg per day
For children aged 9 to 13yrs old, the recommended daily intake is 4,500 mg per day
Beware: Always consult your health practitioner before embarking on any supplement regime, particularly if you have any medical conditions and are taking medication.
Double Beware: If you are taking medications for high blood pressure or diuretics (water pills) you MUST consult your physician as many are potassium-sparing and they can cause dangerously high levels of potassium.
References:
a) Medical and drug Interactions of potassium https://www.webmd.com/vitamins-supplements/ingredientmono-851-POTASSIUM.aspx
b) Daily potassium recommendations – https://health.gov/dietaryguidelines/dga2005/document/html/chapter8.htm
Keto-Friendly High Potassium Foods
Spinach

Everyone knows spinach is a superfood, it's been known for decades. 200 grams of spinach contains a whopping 1100 mg of potassium with only 50 calories. It's also rich in other essential vitamins and nutrients including B12 and magnesium.

---

Lite Salt

Swap out regular table salt for Lite Salt™. Lite Salt™ taste just like regular table salt but is a blend of table salt and potassium.

---

Broccoli

Another green superfood that is high in potassium. Broccoli contains 630 mg of potassium per 200 gram it's also high in vitamin C, with the same serving giving you nearly 300% of your daily requirement. Along with fiber, and it's only 70 calories, broccoli is a must for every ketogenic diet.

---

Avocado

We love avocado, it ticks so many ketogenic diet boxes. Avocado not only contains 485 mg of potassium, it is also high in nutritious fat that will fuel for your for hours on end.

---

Cauliflower

Cauliflower contains 600mg of potassium per 200gram. We eat a heap of cauliflower either, steamed, mashed with cheese or as a low carb rice alternative. It is also another high source of vitamin C.

---

Mushrooms

Mmm mmm, mushrooms cooked in olive oil, salt, and garlic. Mushrooms contain 740 mg of potassium per 200gram. They're delicious, served them with a steak and a side of broccoli and you've got a plate load of potassium-rich foods.

---

Zucchini / Squash

Zucchini, or squash as it's known in some parts, is loaded with potassium at 520mg per 200gram. Many use zucchini as a faux noodle or spaghetti by shredding it into long strips.

---

Beef

Who doesn't love a good steak? Beef is loaded with potassium at 635mg per 200gram steak (but who only eats 200gram steaks? not me) and if you season your steak with lite salt (see below) you can increase that potassium even more so.

---

Salmon

Not only is salmon high in omega 3 fats but its also a great source of potassium. One 200gram salmon steak has nearly 830mg of potassium nevermind all those heart and brain-healthy fats.

---

Sardines

Sardines are another fish that contains good serve of potassium, though an acquired taste (I like them). 200gram of sardines contains nearly 800mg of potassium.

---
There really should be no reason why you would fall deficient in potassium on a ketogenic diet if you pay good attention to what foods you include in your meals.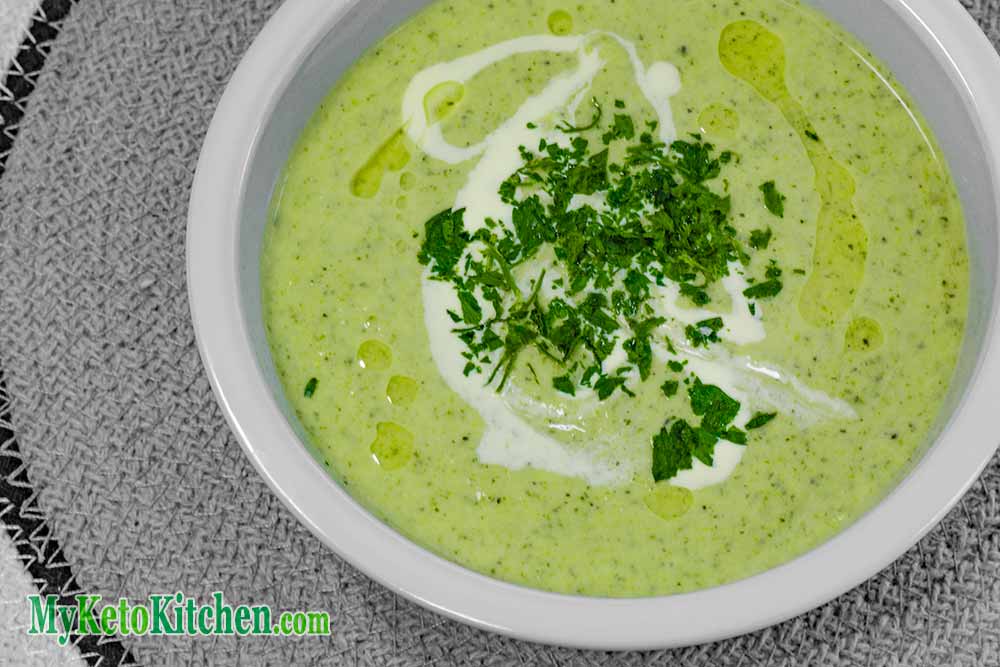 Our low-carb broccoli and leek soup is pack with potassium
Get the low-carb broccoli and leek soup recipe here
Almost all of our ketogenic dinner recipes include a good serving of potassium.