A Very Merry Keto Christmas Recipe List
Ketogenic and Low Carbers alike can have a very Merry Christmas with our delicious Xmas Keto Recipes. Nobody will be left out and there's plenty of low-carb Christmas dessert as well.

Keto Christmas Dinner Recipes
Let's start straight off the top with our favorite keto Christmas Dinner Recipes all very low carb and 100% delicious.
Roast Pork and Crackling, is there a tastier high-fat low-carb Christmas recipe that would sit perfectly in the center of the dinner table?
The Indonesian style chicken drumsticks add a contrasting flavor to other dishes served alongside them on the Christmas table.
Low Carb Southern Fried Chicken
This Southern Fried Chicken is loaded with healthy fats using the thigh fillets of the chicken and a secret low-carb ingredient for the coating.
Corned Beef of Silverside as some call it makes a cheap cut of beef into delicious sliced meat dish.
Pork Carnitas! whip up a large bowl of it and serve it up with a lettuce cup and sour cream or whatever else tickles your fancy.
Everyone loves a cottage pie, the only thing is potato is a no, no on a ketogenic diet. But we have an easy answer to that problem with this recipe.
Christmas Keto Dessert Recipes
Here are some of our favorite low carb ketogenic Christmas Desserts that you can cook up in no time ready for the festivities to begin.
Low Carb Christmas Jelly Slice
The texture of the Jelly, base and center combine for a Christmas flavor explosion in your mouth. Served as a dessert or with coffee with friends.
A Very Keto Christmas Cheesecake
The colors and flavor of this delicious Christmas Cheesecake recipe will have everybody reaching for the biggest slice.
Moist and rich is the best way to describe these low carb brownies. Make a large slice and keep them ready in the fridge.
Low Carb Christmas Eggnog Cheesecakes
Who loves eggnog? What about eggnog cheesecakes, whip them up as finger foods for catching up for pre-Christmas drinks as finger food or Xmas day!
Low Carb Frosted Ginger Bread Loaf
Tell me this Christmas Gingerbread loaf recipe won't fool the guests. Succulent and sweet with that classic ginger aroma.
If you're looking for anything in particular for Christmas search our keto recipe list for lots of tasty treats for Xmas to serve your guests during the festive season. There's plenty to satisfy the whole family.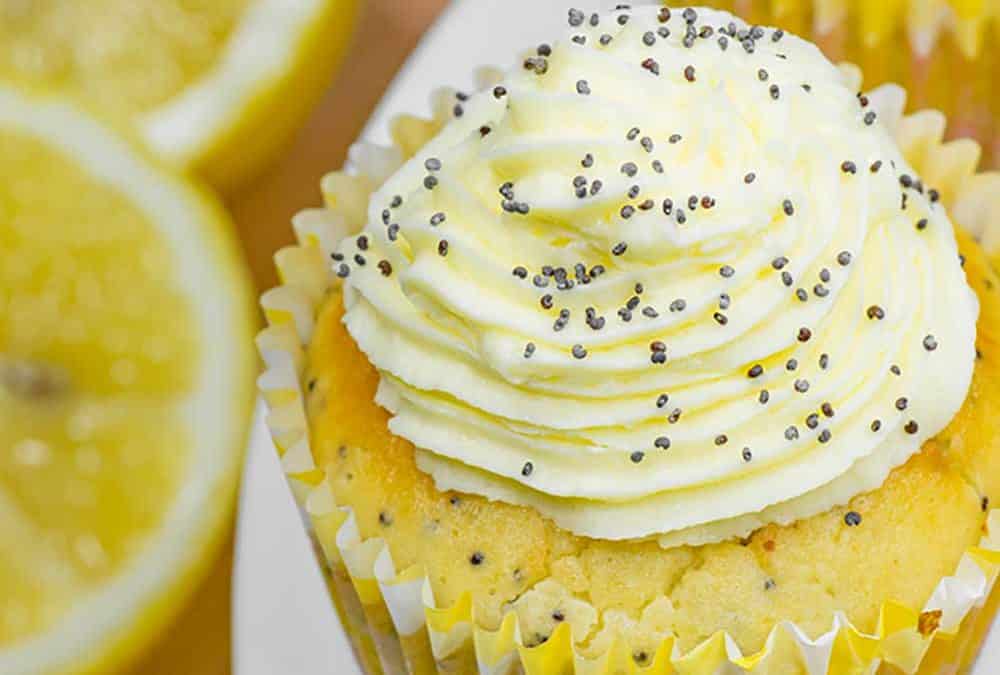 Some days you just need a little treat without the guilt, enter our Keto Lemon Poppy Seed Cupcakes (or Muffins). These low-carb muffins are fluffy and moist with a subtle citrus zing; the lemon frosting takes this humble keto snack to a whole new level. Keto Lemon...