We've compiled a list of delicious keto Memorial Day recipe ideas, from finger foods grilled, oven, and BBQ-cooked recipes for you to enjoy. You can make most of these dishes ahead of time and reheat them. From chicken wings, salads, burgers, and bacon-wrapped goodies, there's something for everyone.
Grilled Chicken Wings – Texan BBQ Style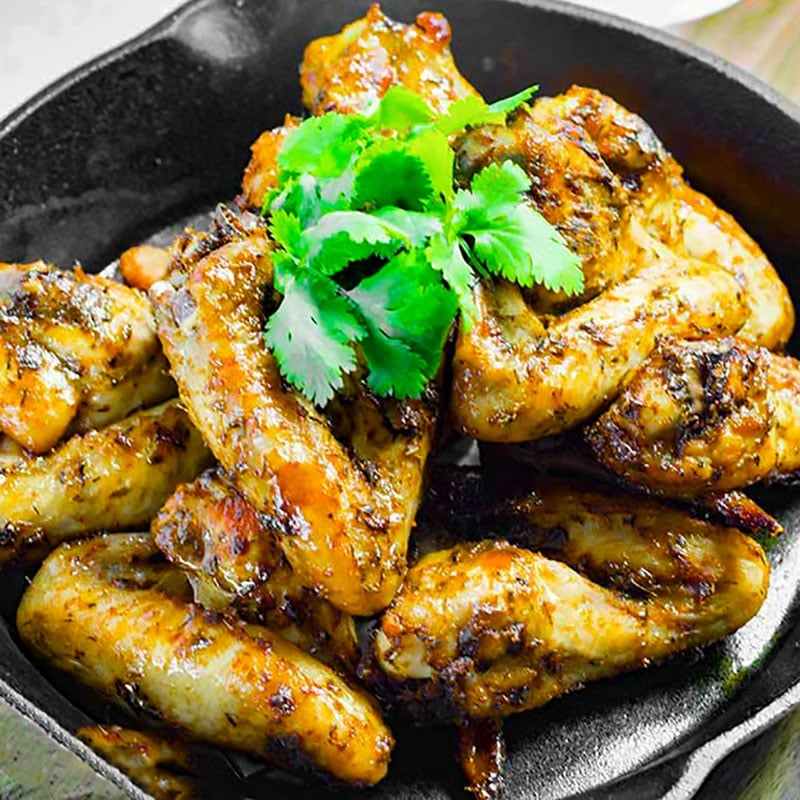 This tasty chicken wings recipe – Texan BBQ chicken style, can be barbecued on the grill or baked in the oven. Sweet and spicy
Keto Broccoli Salad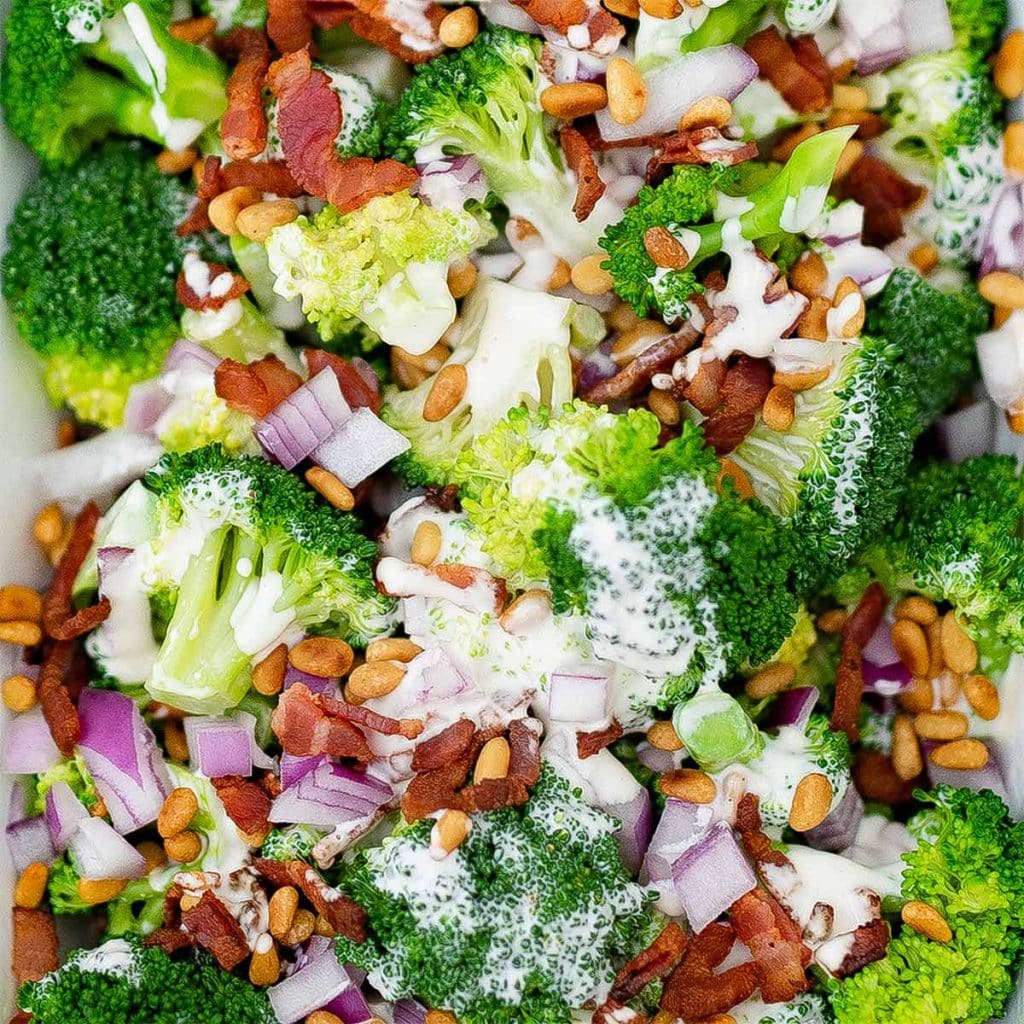 The simplicity and high nutritional value make this delicious keto broccoli salad recipe so good. Plus is super easy to make.
Keto Sticky Lamb Ribs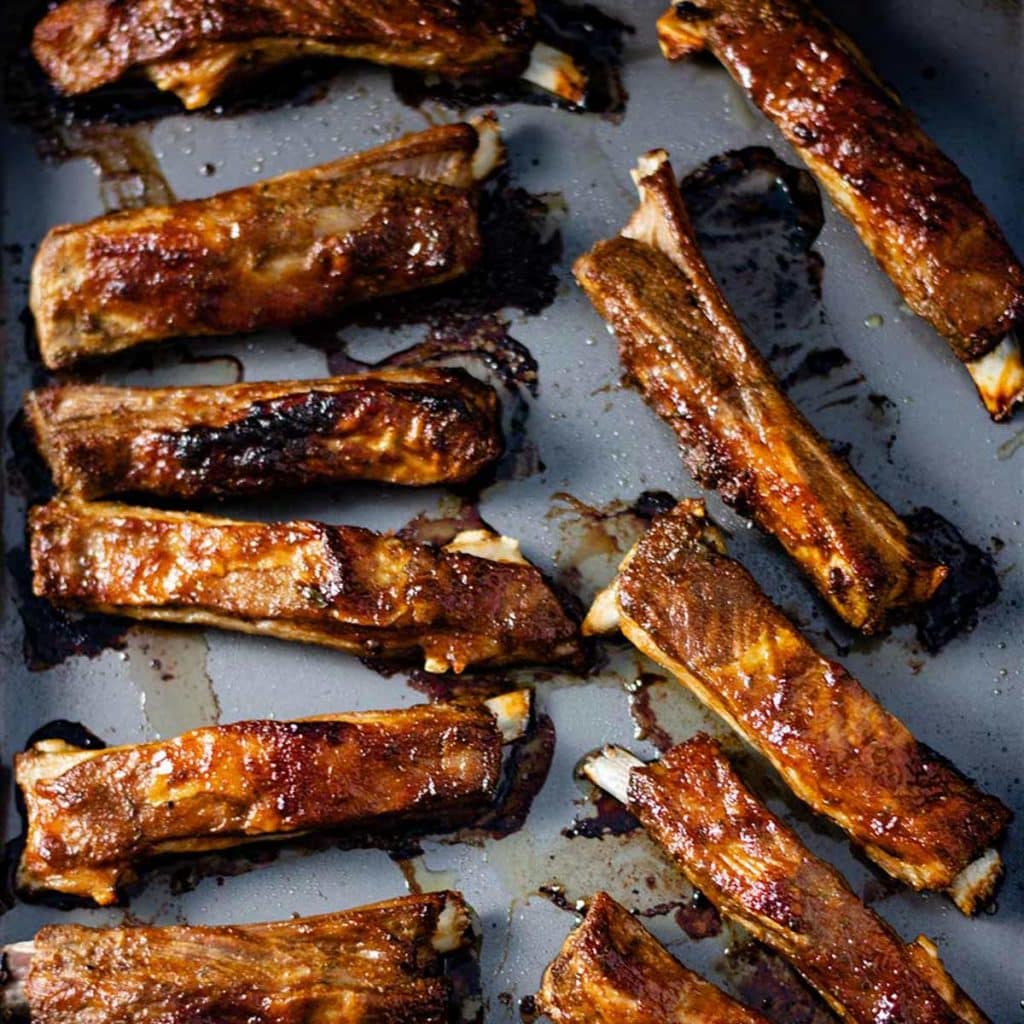 These Keto BBQ Lamb Riblets are crispy, sticky, and melt in your mouth. They are lightly spiced with our Chermoula spice rub and coated in our (no longer) secret BBQ sauce.
Keto Coleslaw -Tangy & Crunchy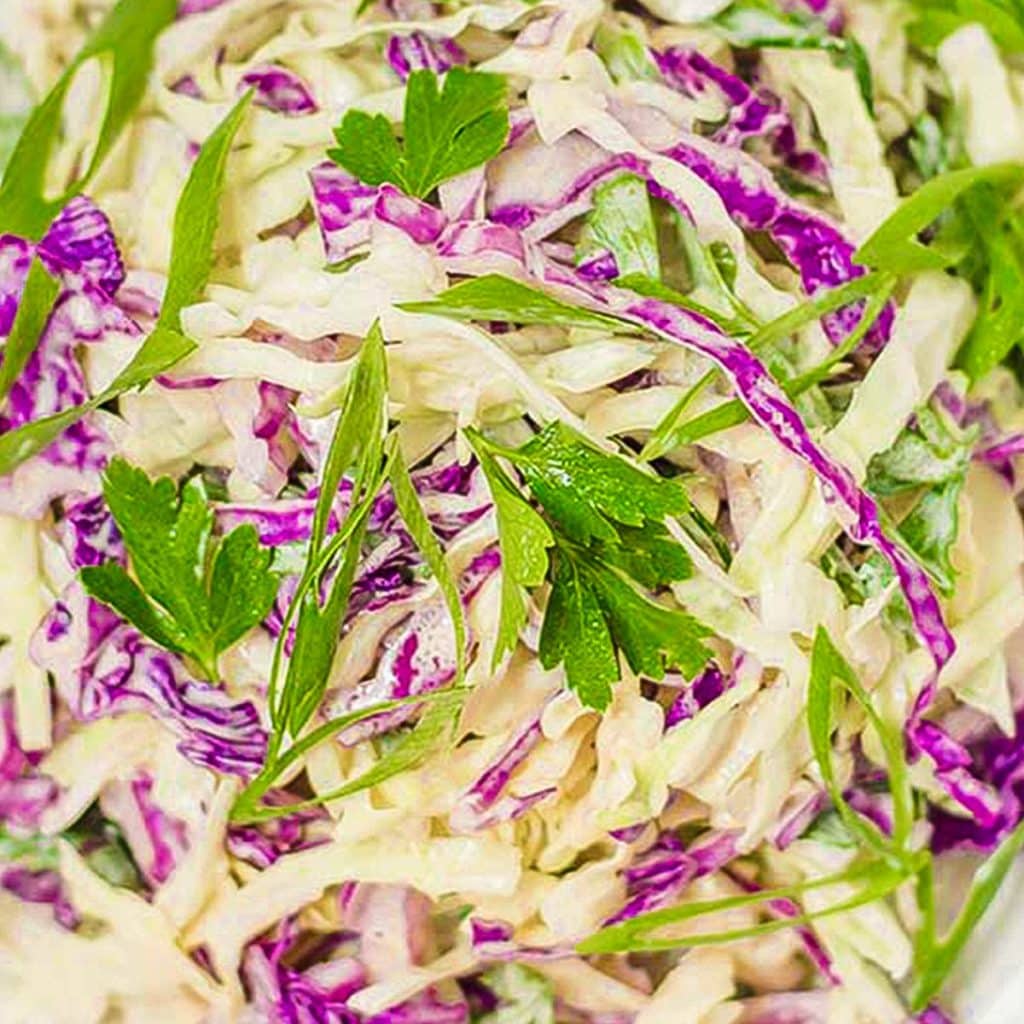 This keto coleslaw recipe is a low-carb, creamy, tangy, and colorful side dish. This classic cabbage salad is a staple recipe for BBQ and other meat dishes everyone can enjoy.
Keto Buffalo Chicken Sliders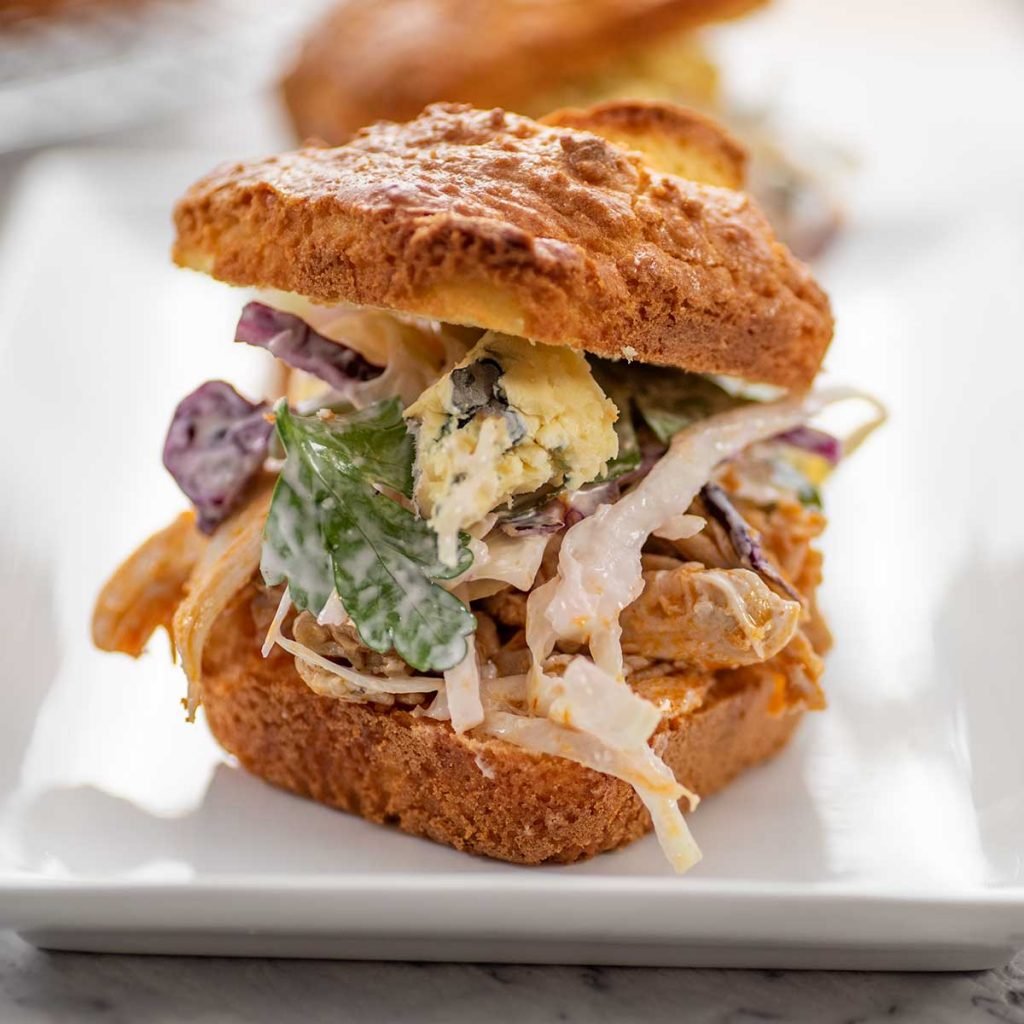 These Keto Buffalo Chicken Sliders are delicious mini burgers for your Memorial Day cookout. Pre-cook the chicken the night before and take it with you. The spicy, buttery chicken, topped with crunchy, creamy coleslaw, is a great combination!
Pulled Pork Sliders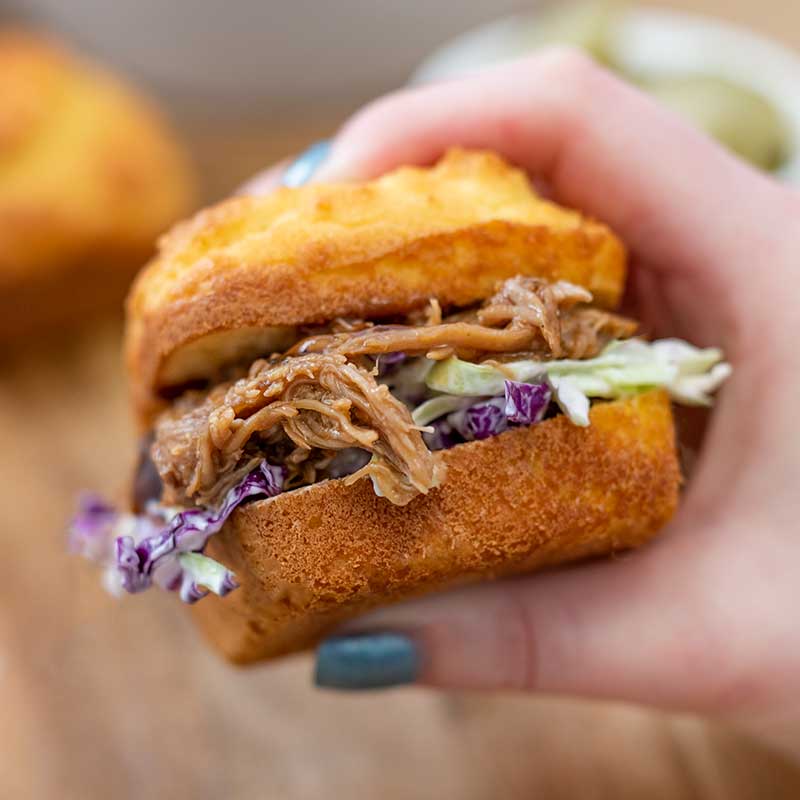 These delicious Keto Pulled Pork Sliders are perfect for Memorial Day, cookouts, potlucks, or your game day feast. It's easy to scale up this recipe to feed a crowd.
Bacon Wrapped Cabbage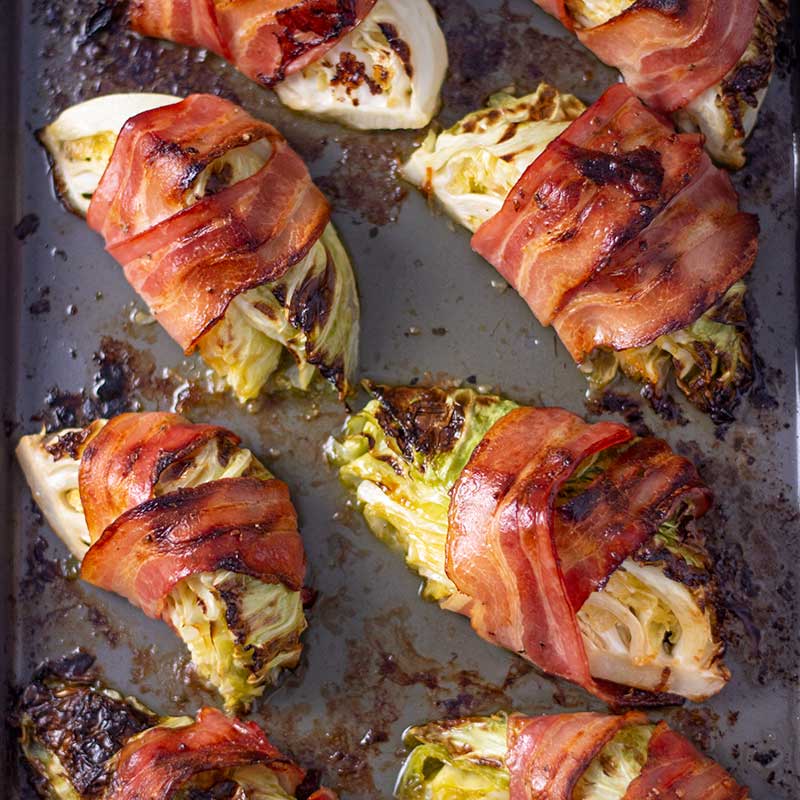 Bacon Wrapped Cabbage can also be cooked on the BBQ/grill. Cook on a flat grill plate over medium heat, turning frequently until the bacon is crispy and the cabbage is tender.
Bacon Wrapped Chipolatas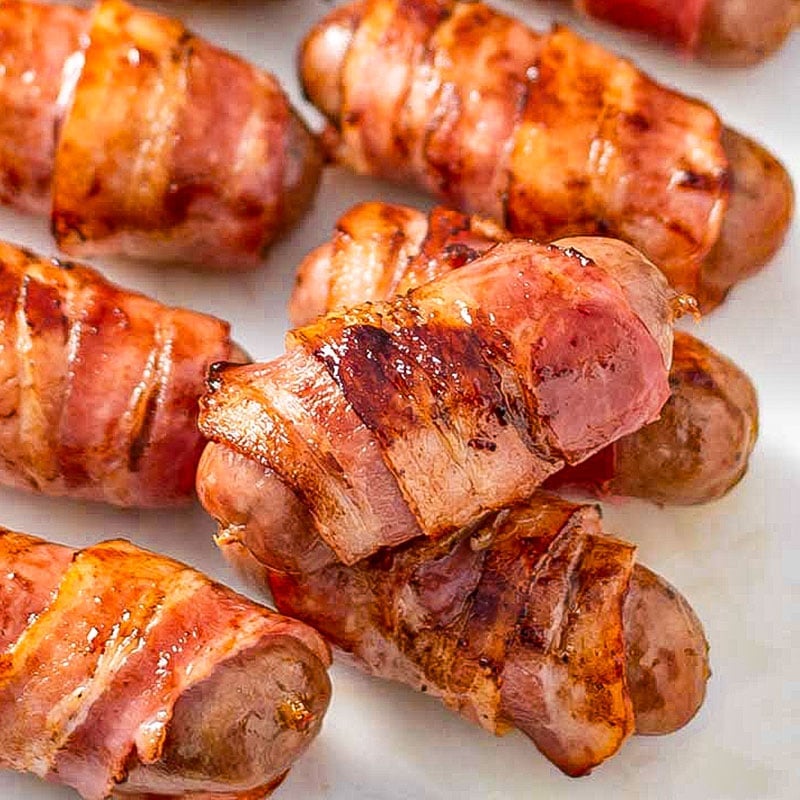 This Bacon Wrapped Chipolatas recipe is very low-carb and keto-friendly as we use only quality chipolatas, bacon, and a homemade sugar-free BBQ sauce.
Pork Belly Bites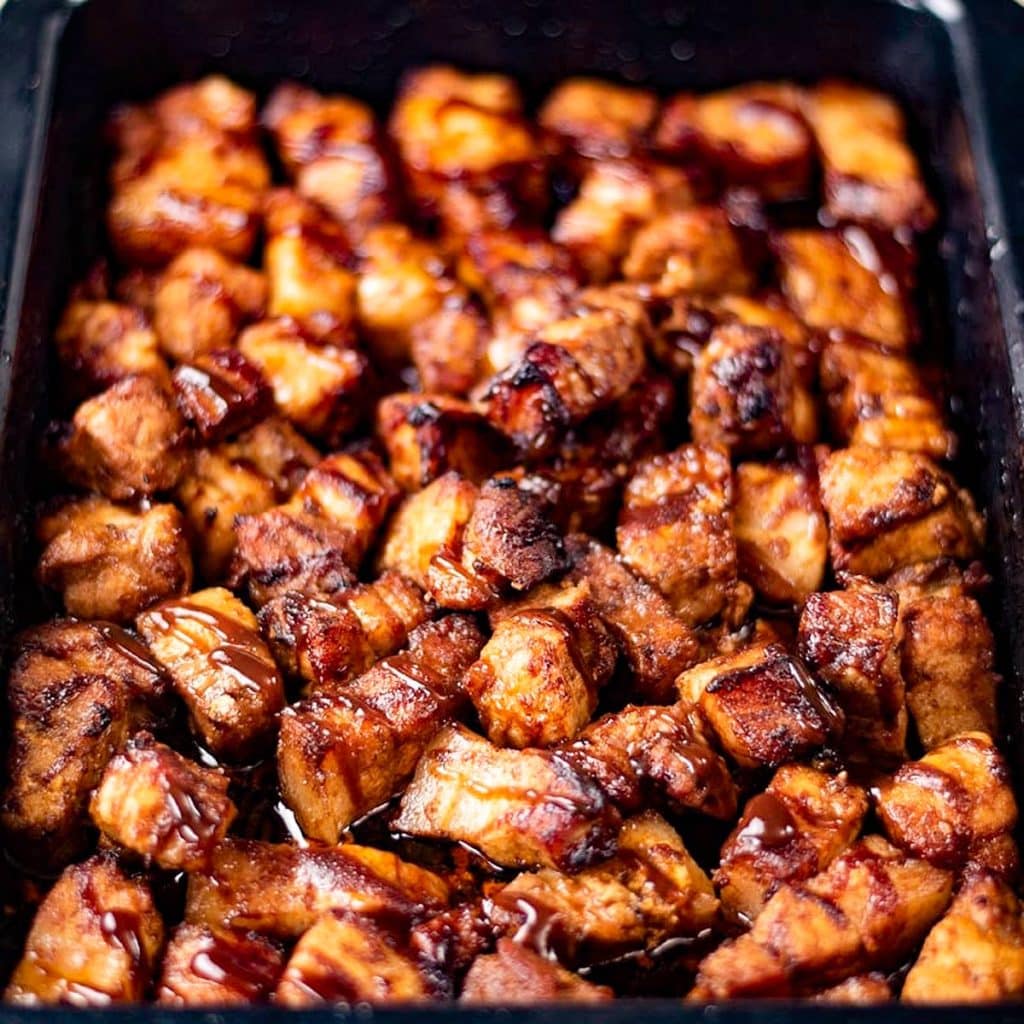 This juicy and sweet pork belly bites recipe is one of our favorite ways to enjoy this delicious cut of meat.
Parmesan Chicken Wings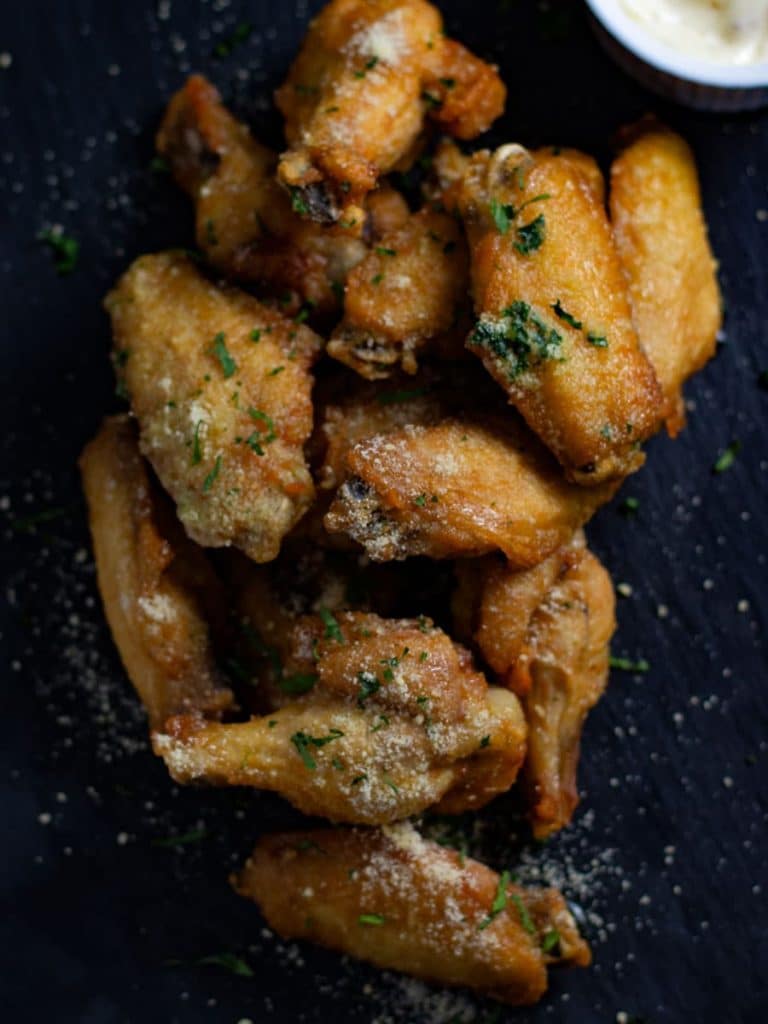 These delicious Keto Parmesan Chicken Wings are crunchy and garlicky. They are an ideal appetizer for game night or dinner.
Keto Caesar Salad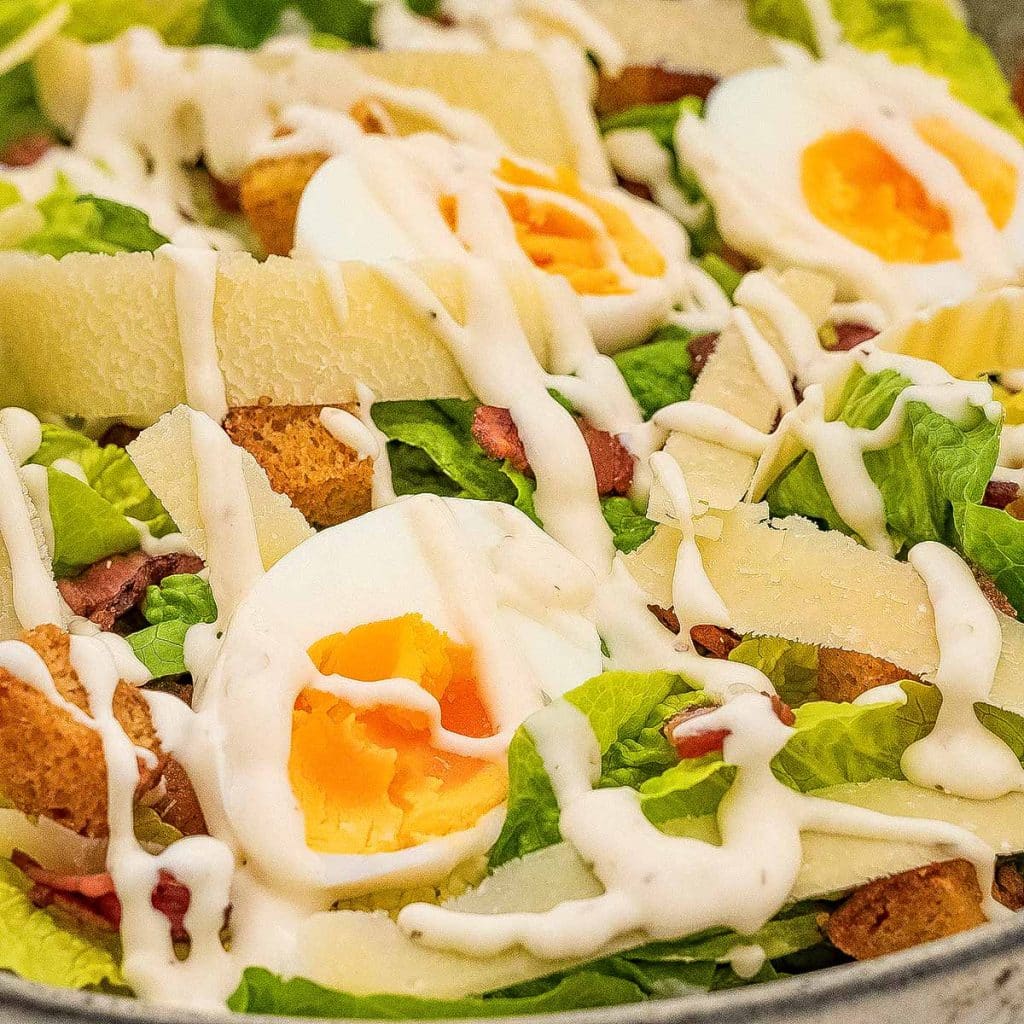 Our Keto Caesar Salad is one of the most frequent meals we eat. It's loaded with all the low-carb favorites; bacon, parmesan, boiled eggs & don't forget those delicious Keto Bread Croutons.
Keto Garlic Shrimp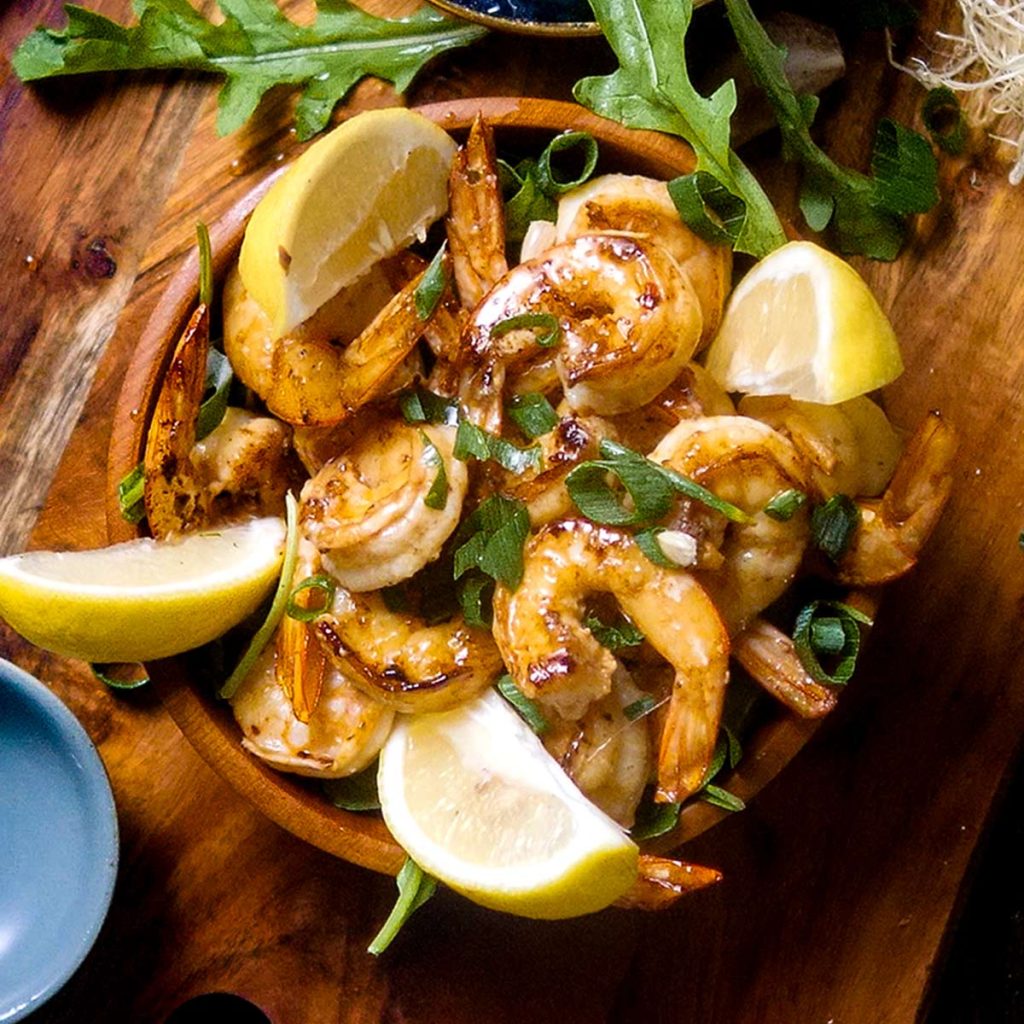 You can whip up this delicious keto garlic shrimp recipe in under 5 minutes with just 4 ingredients. The hack is in our secret ingredient that combines all the flavors you want, making it easy to make and quick to cook. You will be surprised.
Keto Cheeseburger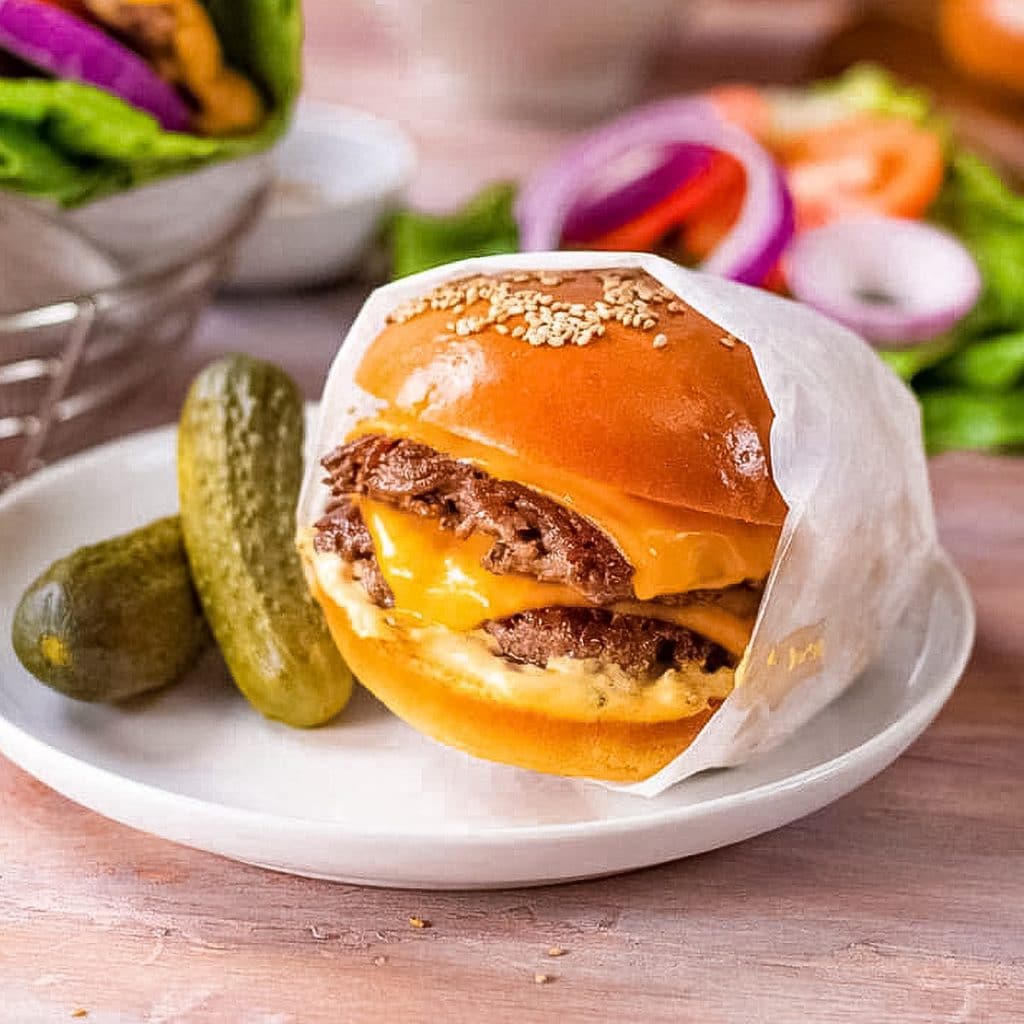 This Keto Cheeseburger recipe is simple, easy to make, tender & juicy for a delicious lunch or dinner. It can be served as an open hamburger or with Keto burger buns.
Lamb Keto Burgers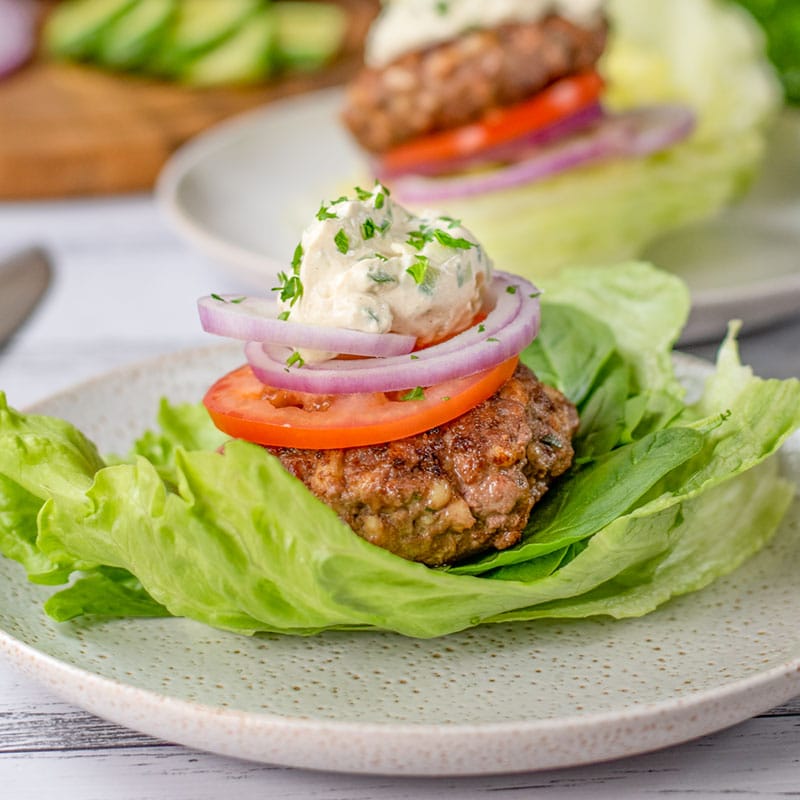 This Keto Lamb and Halloumi Burgers recipe is very easy to cook. It makes delicious juicy patties perfect for your next cookout!
Keto Nachos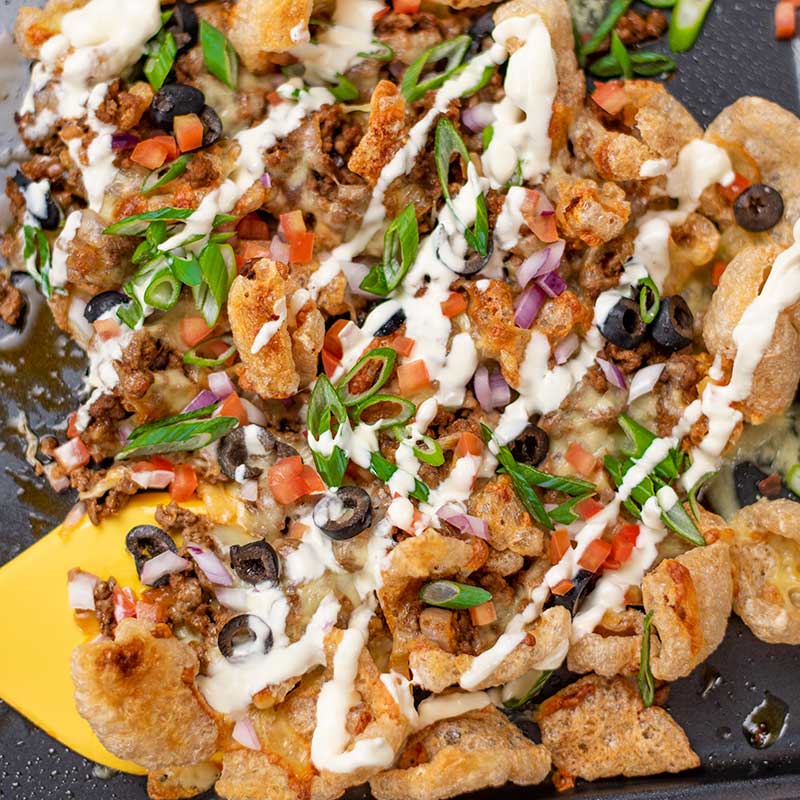 This delicious Keto Nachos is made with pork rinds instead of corn chips. They are quick, easy to make, just 2g net carbs, and super tasty.